ADA Suikei Creator #01 Yusuke Homma
The philosophy and techniques of Nature Aquarium established by Takashi Amano has been passed onto ADA's Suikei creators. They produce all the aquascapes and aqua terrariums showcased at the Nature Aquarium Gallery and featured in Aqua Journal and other aquarium magazines. The title, Suikei creator, is ADA's own company qualification status, so it is not something eligible for everyone. This month's Aqua Journal features 6 active Suikei creators by letting them tell you what drives them to produce aquascapes and their future goals through their candid stories.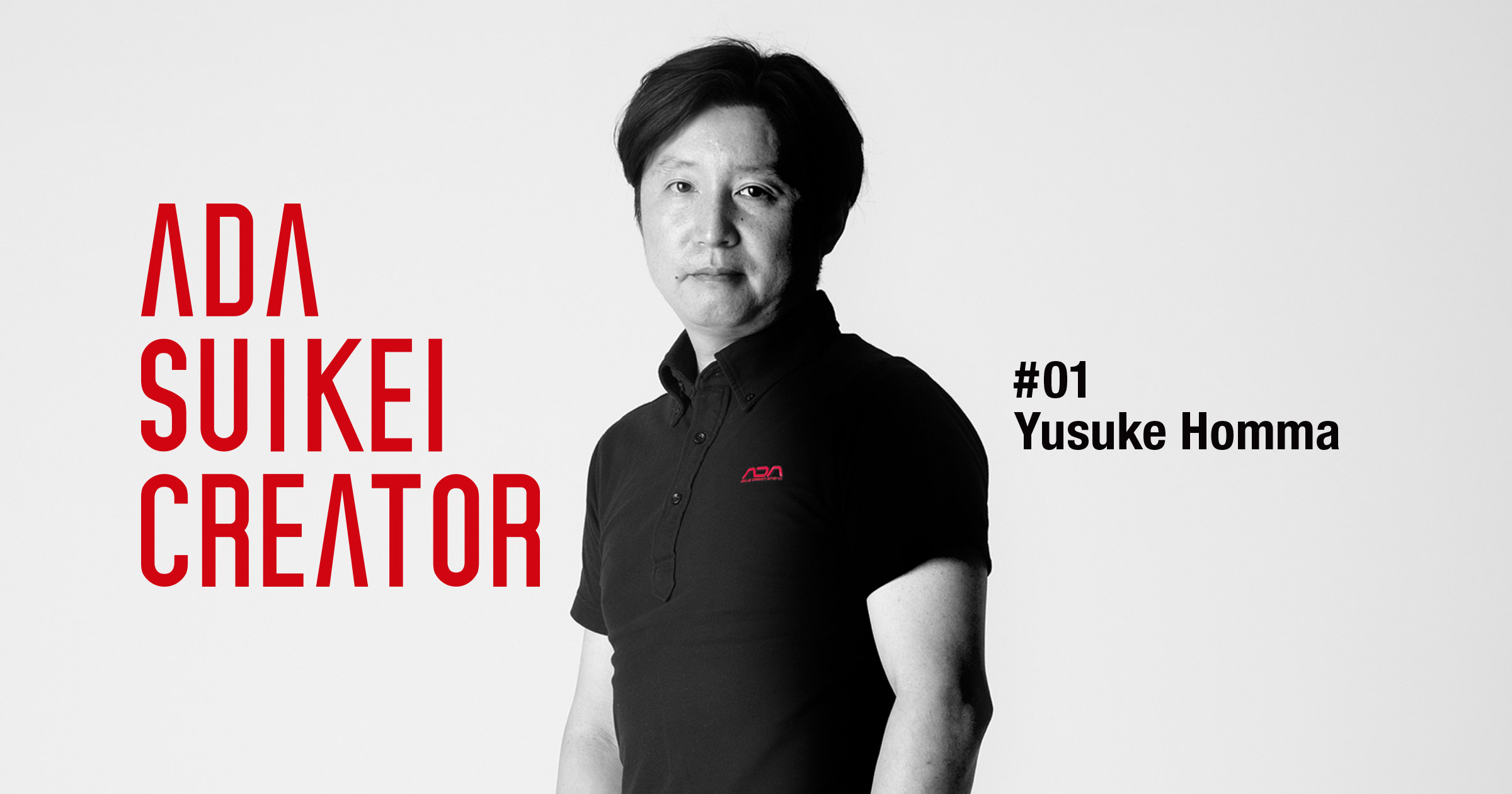 Placing photography and aquascaping at the core, I want to keep challenging new creations.
As a home of living things
Nature Aquarium is now enjoyed all around the world. It has been attracting so many aquarists, and I think it is because that Nature Aquarium is a hobby to  recreate an environment for fish to live inside tanks, similar to the natural ecosystem, and present it in the form of beautiful aquascapes. And I myself was deeply moved by the idea and admired Amano's aquascapes and landscape photography. I had learned so many things from Amano while working as his assistant. Now as a Suikei creator, I pay much attention to the dwellers when creating aquascapes. In my early days, I kept small fish and beetles that I caught and made hide-outs for them, giving a good consideration to living conditions where they lived. This hasn't changed since then. Through the art of Nature Aquarium, I want to further promote the idea of creating the living environment for living things.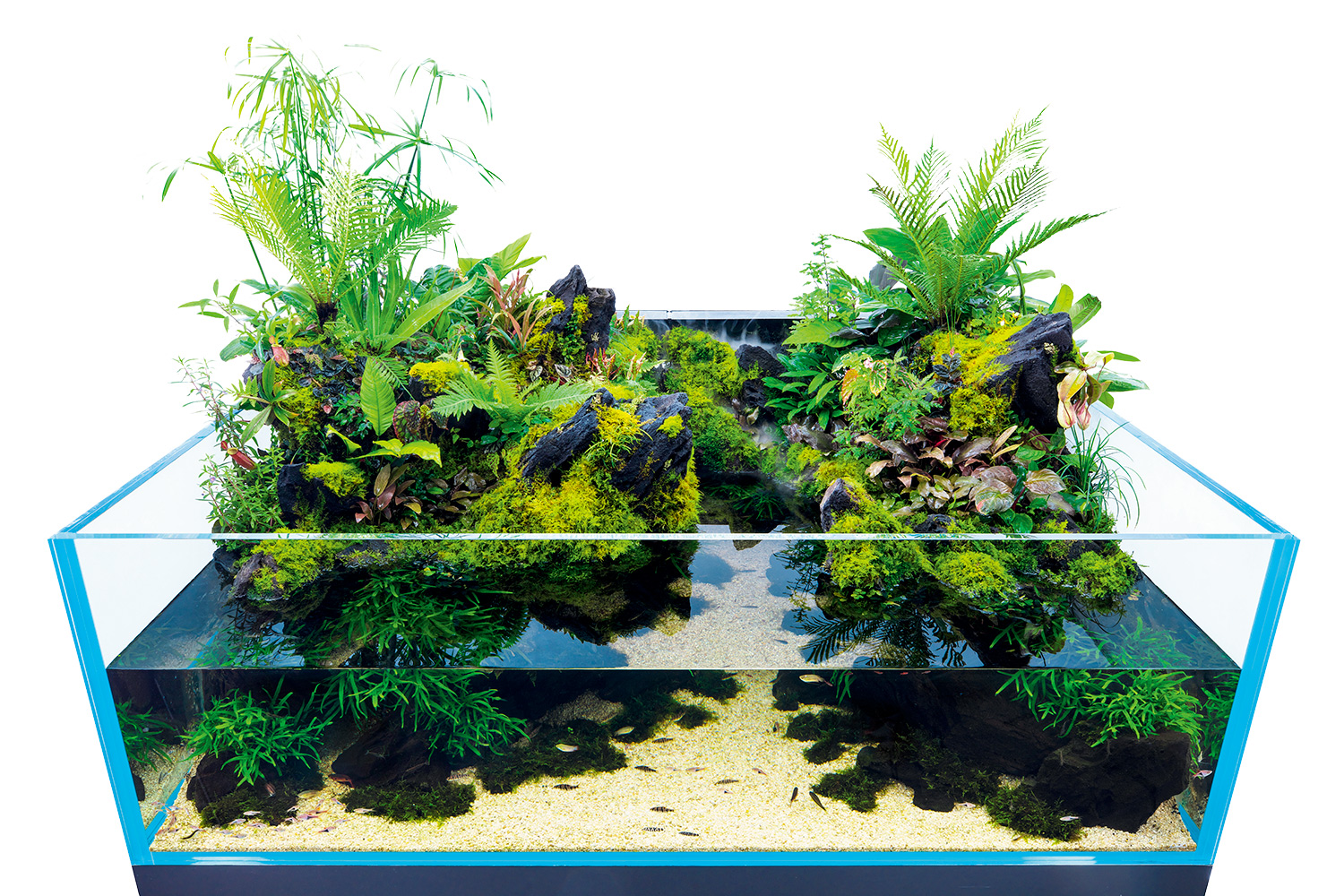 "Circle of water"
I'm proposing more ways to enjoy planted layouts with aqua terrariums nowadays, using many jungle plants. The waterside environment can be an interesting theme as it is a place where various living things coexist, and gives a great deal of natural feeling.
Inspiration becomes creativity
My hobby is landscape photography. When taking photos in nature, I notice many things in detail, such as the positional relationship between rocks and plants, and how moss attaches and grows. I can see these things more clearly through the viewfinder than with naked eyes. Moreover, when deciding the composition, I keep it as simple as possible by carefully looking at the corners of the viewfinder so that what I want to express in it can be easily understood. I do the same with aquascaping by very thoughtfully using space and balance within a square frame in order to convey the theme of the aquascape. The beautiful things and nice landscapes I encounter in nature motivate me to take more photos and spark my curiosity to learn more. Amano's word given during a photo shoot is still echoing in my heart, "Get inspired!"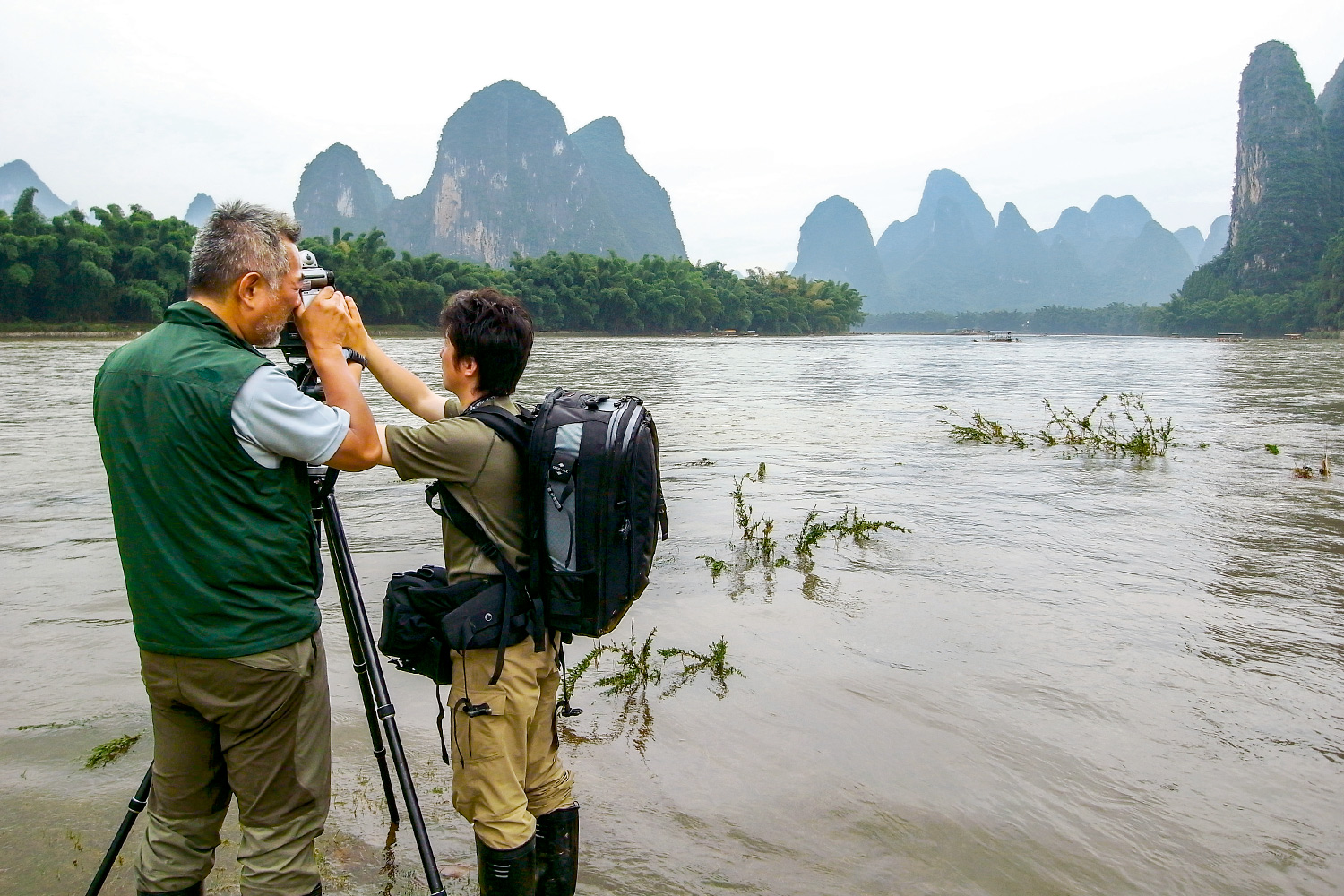 My memories with Amano
I accompanied him on his photography trips, both in Japan and overseas.   While traveling, there were occasions where we were surrounded by indigenous people in a circle or almost fell into a dam; there are so many memories with Amano.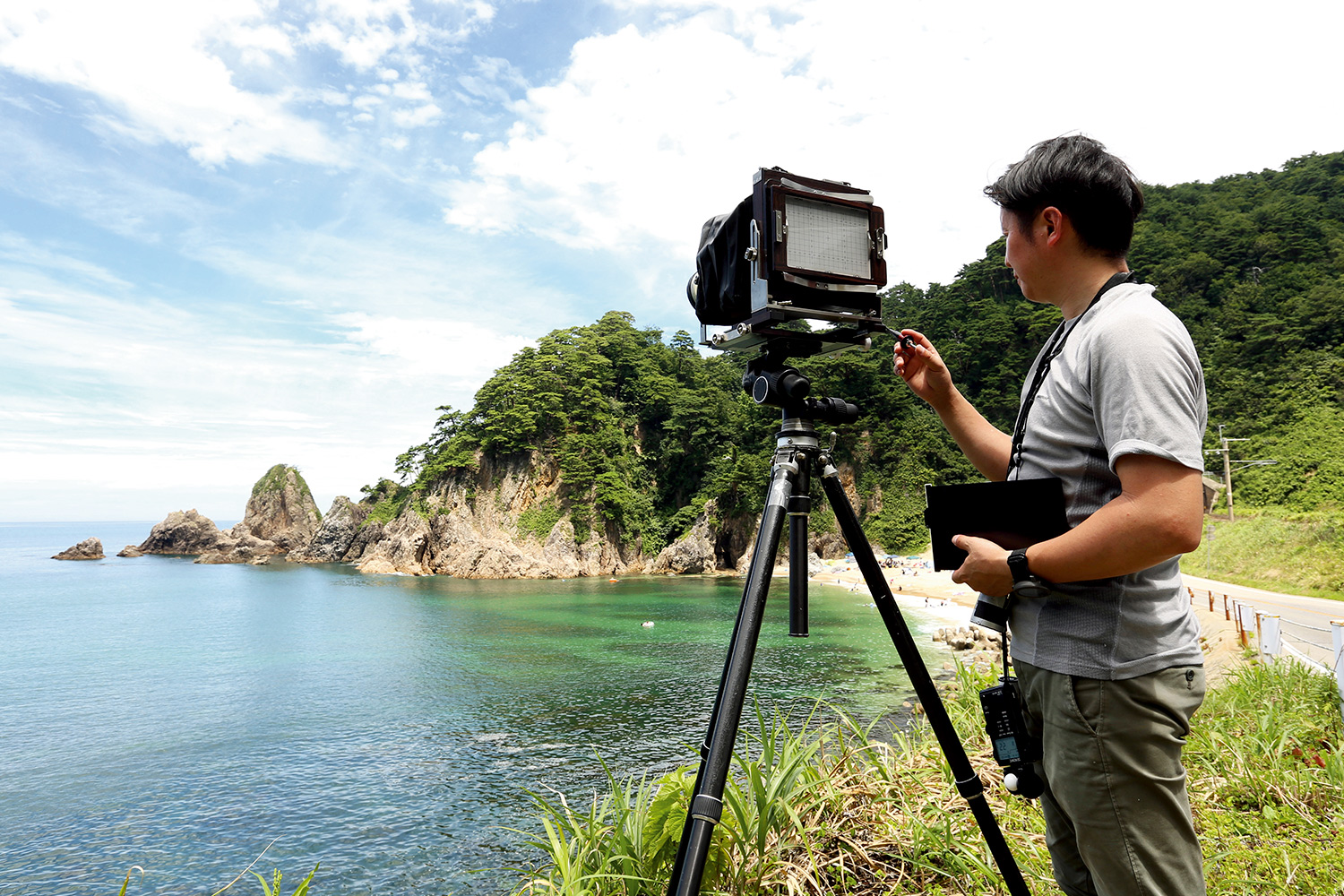 Being inspired by large format cameras
Taking landscape photos with Amano's favorite Ebony 5×7. Every time I release the shutter, I realize the importance of recording in a large format film, which Amano used to tell me.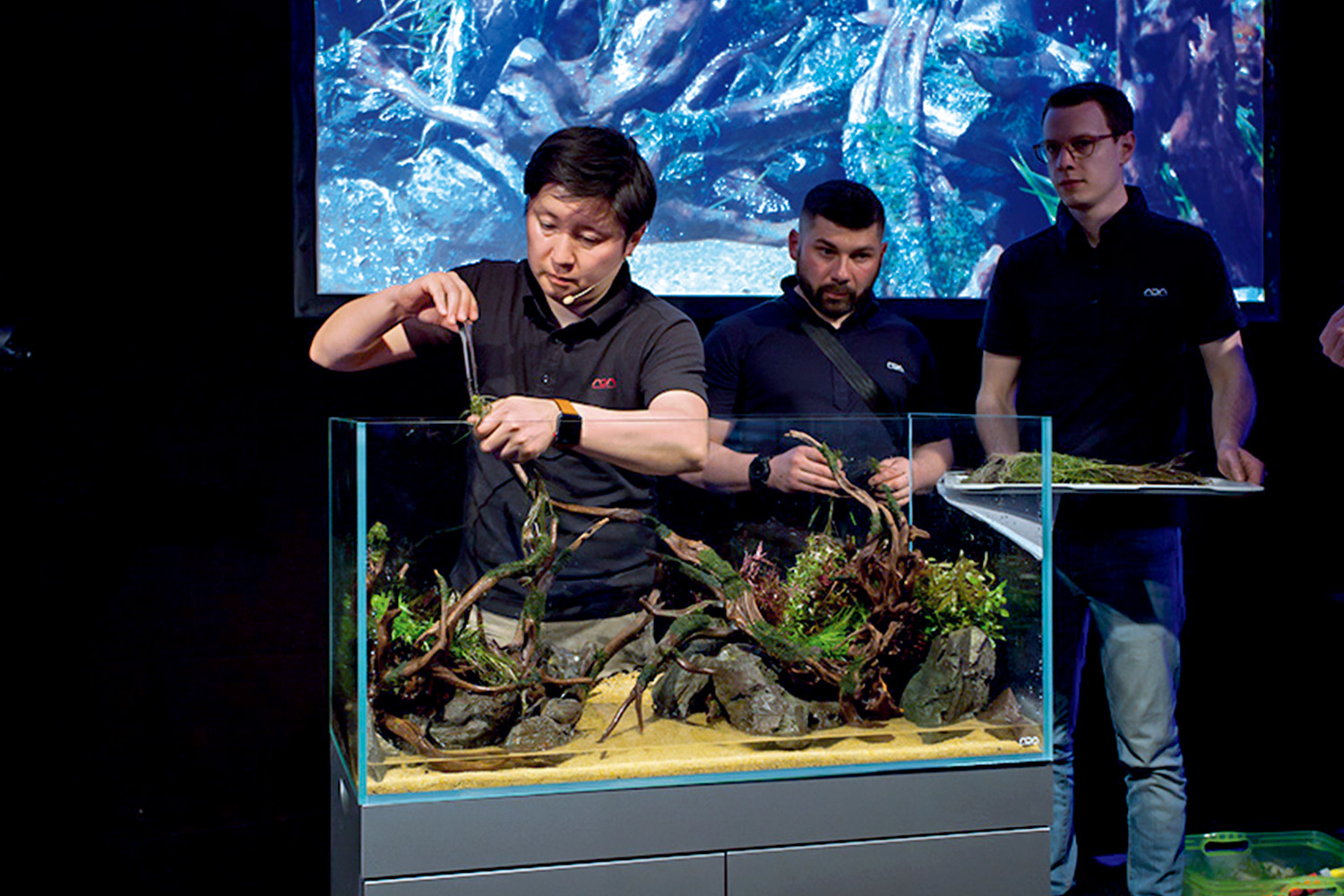 Workshop is a great opportunity for communication
I am having more opportunities to run workshops both inside and outside of Japan. It's always fun to talk with ADA fans.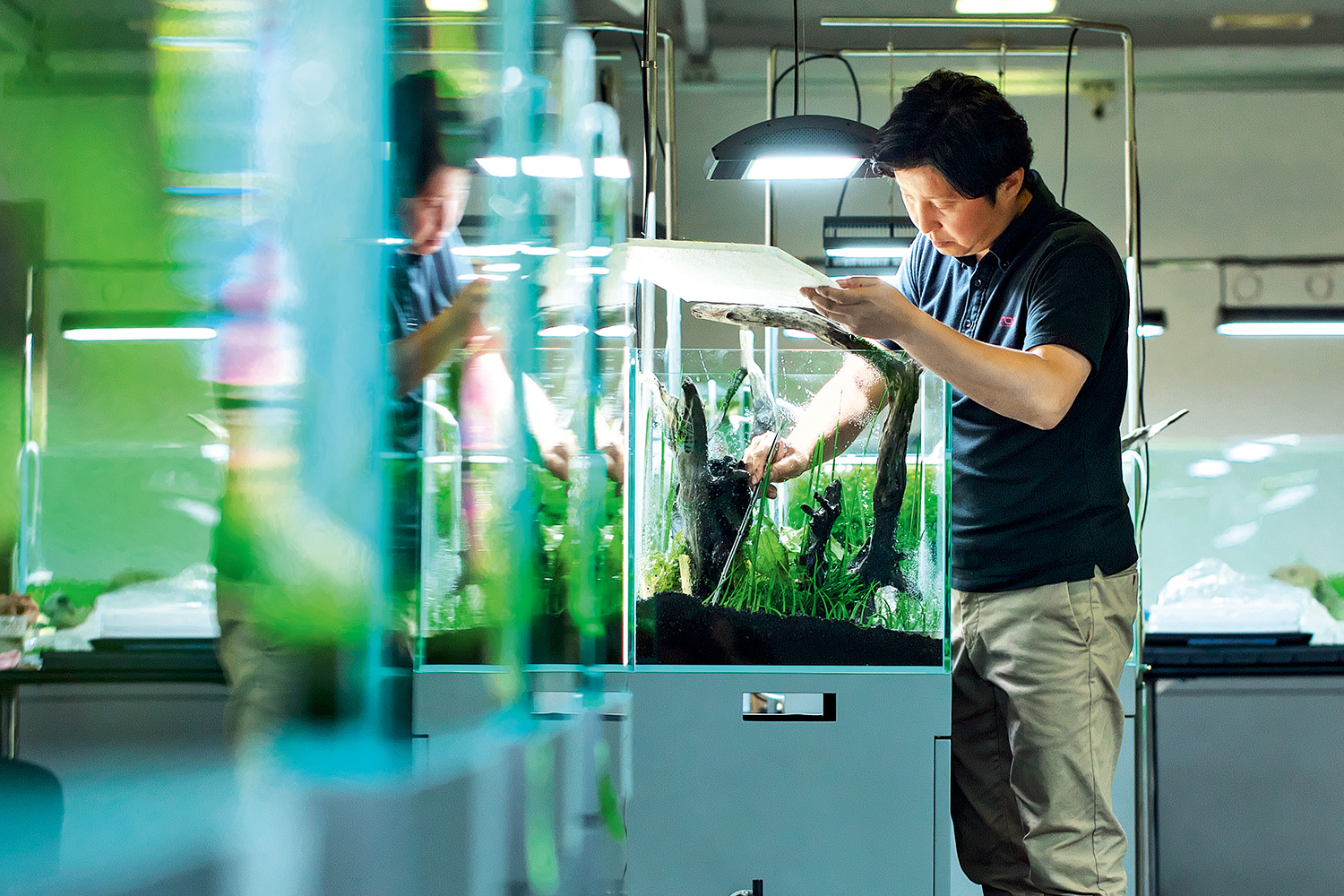 Keep on working
I want to keep making aquascapes as a Suikei creator, and at the same time, continue to be a product user.



Expanding the world of Nature Aquarium as a hobby
Along with the International Aquatic Plants Layout Contest (IAPLC) that was first organized 20 years ago, the range of planted aquarium layout styles has expanded and evolved rapidly. As being a part of the contest organizer, I always admire the passion and creativity that the contestants put into their creations as well as qualities of the aquascapes submitted from all over the world. Amano didn't name the contest,"Nature Aquarium Contest", but "Aquatic Plant Layout Contest", and I believe that it has contributed to the expansion of this hobby. The number of aquarists in younger generations will increase and the hobby will continue to evolve. But we must never forget about recreating natural environments where life exists even if forms of artistic expression become more sophisticated. This hobby has 20 years of achievement, and I look forward to its advancement in the coming future.


Yusuke Homma
He has worked for ADA since 1993, and is a leading member of the Suikei creators. After gaining experience as a photography and aquascaping assistant for Takashi Amano, he himself is engaged in photography and aquascape production. Homma learned everything from Amano, except Amano's love for drinking.