ADA Suikei Creator #02 Daichi Araki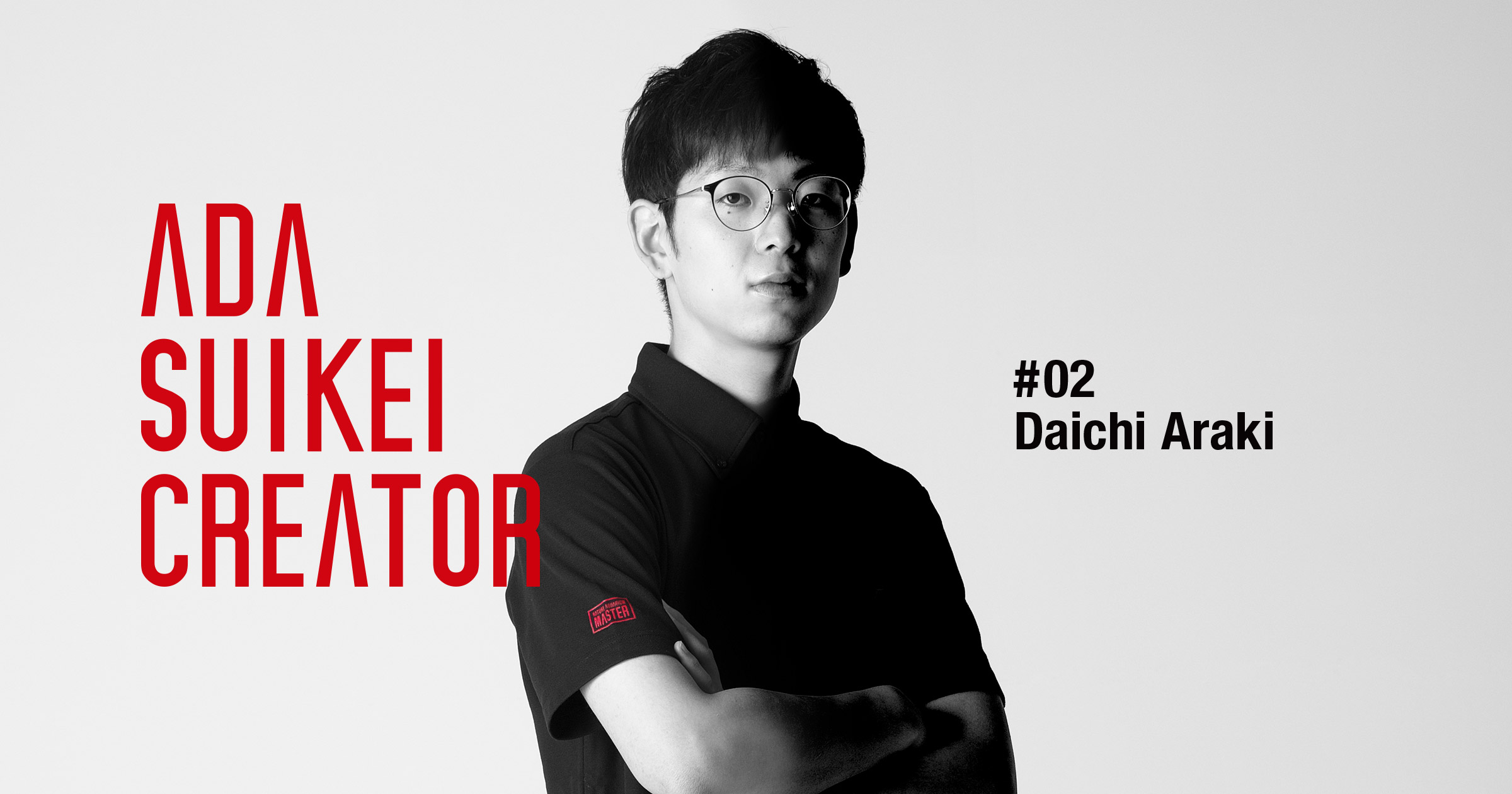 With the joy of sharing my experience and the role as a member of the last generation, that I've realized through the workshops

4 years of experience in Lisbon
I was involved in the project Forests Underwater from the initial phase. Forests Underwater is the world's largest Nature Aquarium and is currently showcased at the Oceanario de Lisboa, Portugal.  I took part in its on-site production as a member of the layout team led by Takashi Amano in January 2015, and it was the most valuable experience I could possibly have. I had remained there for over four and a half years after the production as a leading staff member of the maintenance team and managed the layout's maintenance works. Although the know-hows of Nature Aquarium have been pretty much established, we had a hard time controlling the layout at the initial stage, facing various different problems because of its gigantic size of 40 meters. Struggling to find solutions, we were able to improve the layout conditions before its official opening by making several measures, such as a drastic reduction in the amount of light and changing the filter media. In April, 2015, although Mr. Amano had said he wouldn't be able to to travel to Portugal anymore, he managed to make an appearance at the opening ceremony and inspired us with his words, "Well done." That day was the last day that I talked to Mr. Amano, and his words still remain in my heart. But the real hardship came after this. I felt pressure from not only tackling the foreign culture, language barriers, and the daily problems, but also motivating myself to keep Amano's last masterpiece, the giant aquascape, always in good shape. Honestly, relying on my own interpretation and judgement, I could lose myself in this. I had been worried and struggled with issues for 4 years, but I know that the experience was worth the effort. My experience in Lisbon led me to many of my current tasks, including becoming a workshop instructor both inside and outside of Japan, and a lecturer at a professional school.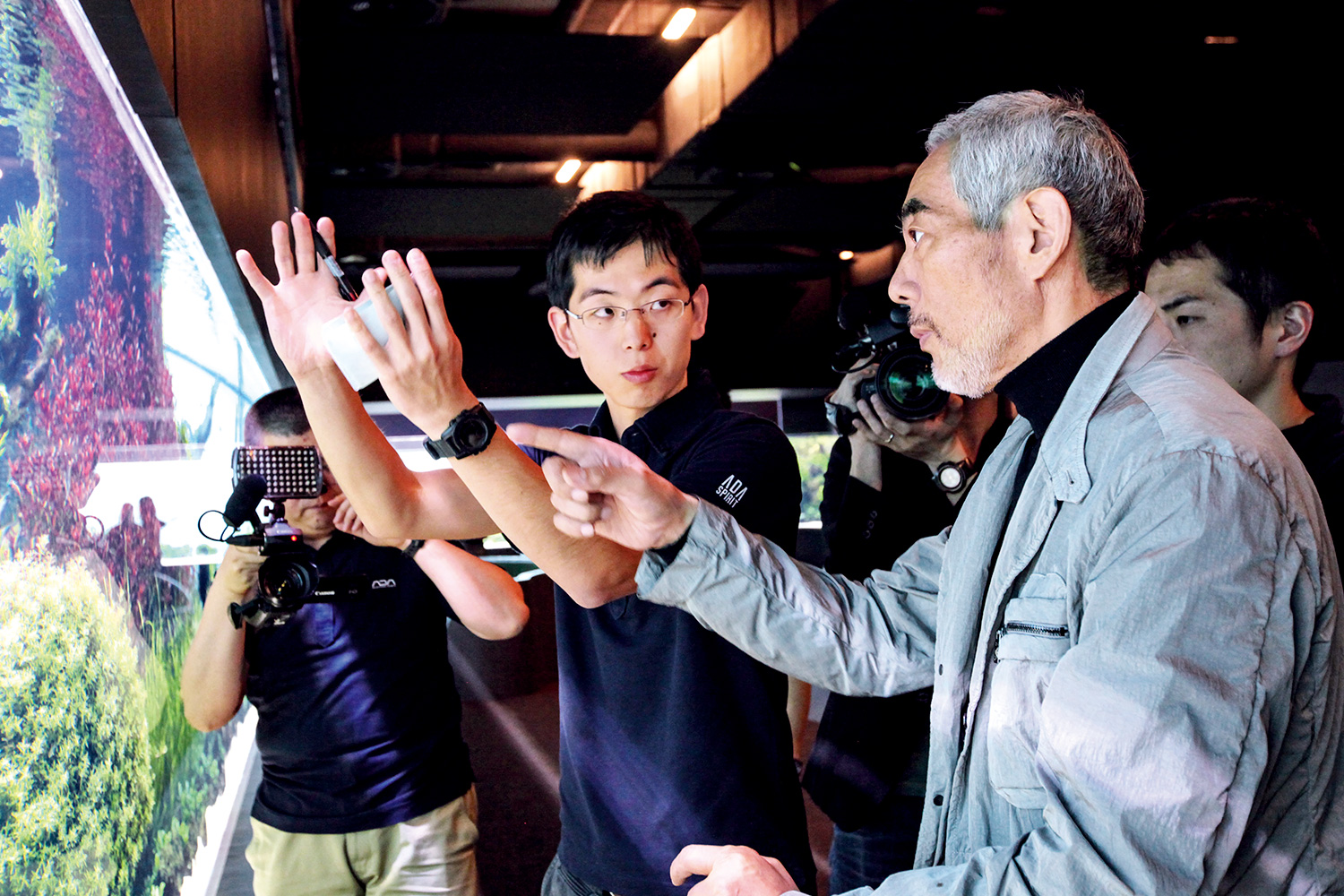 Amano taught me important points for maintenance at the "Forests Underwater" after the opening ceremony. Diving and cleaning is one of the maintenance strategies.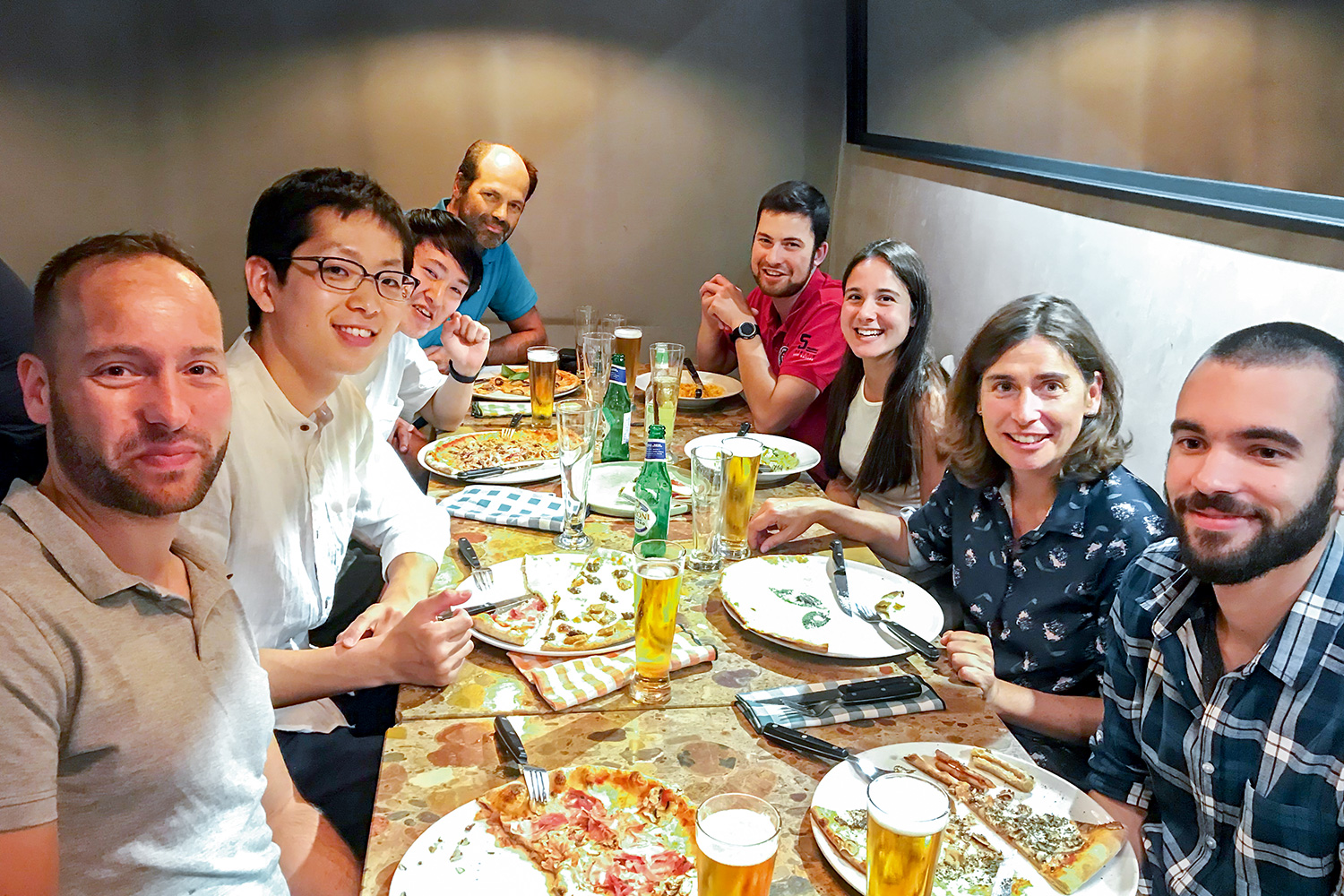 My days in Lisbon
Living abroad was tough at times, but it is an important and irreplaceable experience for me. On my last day of work, the staff at the aquarium held a farewell party for me.
Workshops in overseas
In the fall of 2019 after returning from Lisbon, I gave a Nature Aquarium workshop in English for the first time to ADA's overseas distributors and those who participated in the Nature Aquarium Party. One of the distributors, the Hungarian aquarium shop "GreenAqua" gave us an offer to run a workshop in Budapest, and it was carried out in February, 2020. That was my first overseas workshop given in English, where again I very much "enjoyed" intense pressure… (*Editor's note: the workshop video is available on GreenAqua's YouTube channel
https://www.youtube.com/watch?v=Nwh1u0Vt1fk
) During the workshop, I realized that it is very important for Suikei creators to explain our layouts with own words, and I was excited to hear participants saying that it was a great opportunity for them to feel the "ADA spirit" directly. In my opinion, Nature Aquarium is not just a way of copying nature, but a form of art, abstracting images of nature while incorporating the rules and essence of nature. So, I want to gain a wide range of experience in different fields, not just the aquarium hobby, to develop my own unique perspective, which reflects in my layout works.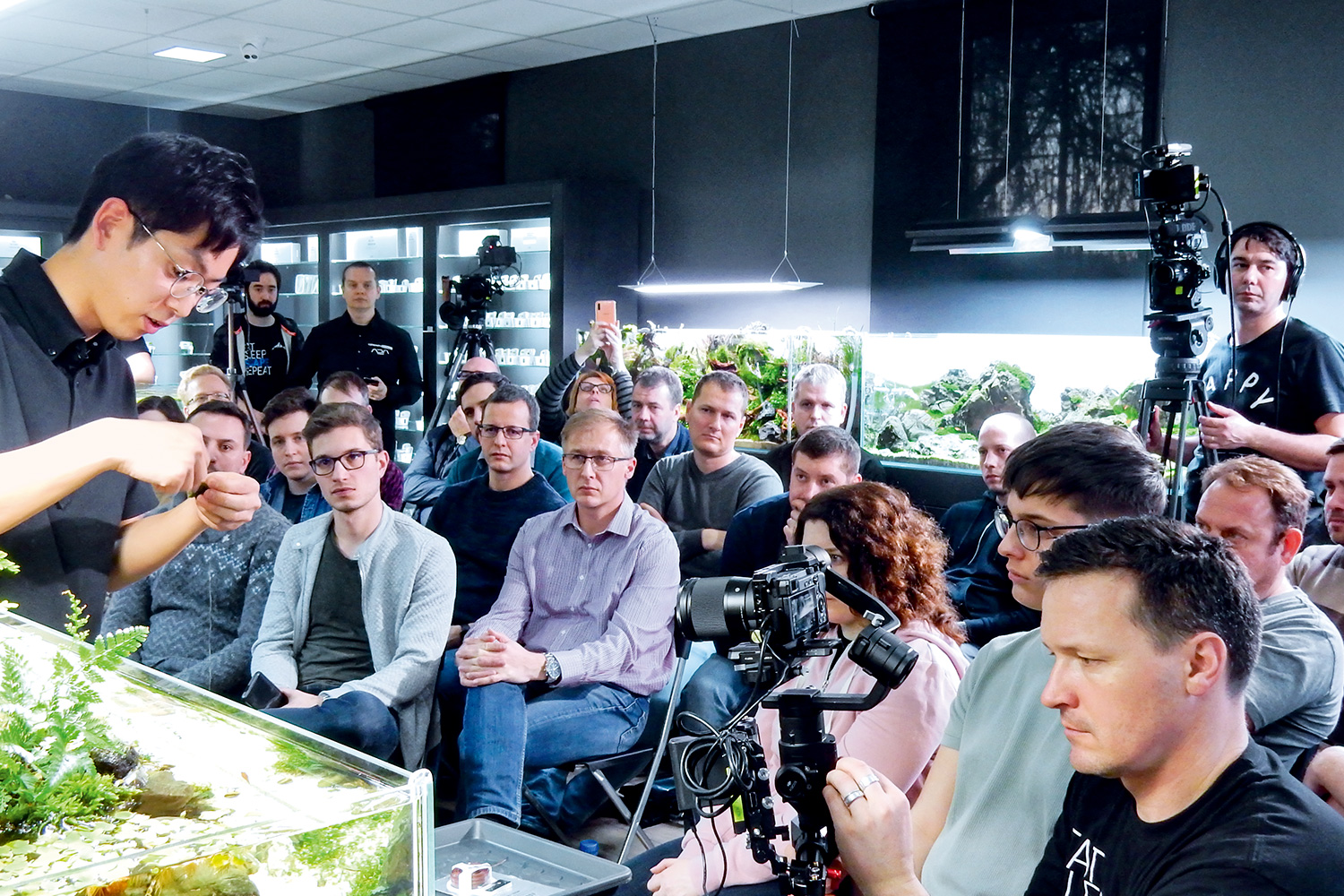 Valuable experience at the workshop
Although I felt some stress about giving the workshop in English, it certainly improved my confidence. I want to continue to expand my horizons and gain experience overseas.
Being the last "Amano generation"
I was born in Aichi prefecture. When I was in high school, deeply inspired by Nature Aquarium, I made up my mind to go to Niigata where ADA's headquarters is located. After joining ADA through working on a number of projects, including layout productions at the Oceanario de Lisboa, Sumida Aquarium, and Nature Aquarium Gallery, I learned so many things from Mr. Amano, even though it was a limited period of time.  Thinking back now, I realize that I am in the last generation where we could have hands-on experiences with his works. It feels a bit peculiar to now be one of the Suikei creators who conveys the beauty of Nature Aquarium that I dreamed of back in those days. I want to further evolve Nature Aquarium and share its charms with hobbyists around the world while following Amano's footsteps, because I believe that is my mission as a member of the last generation.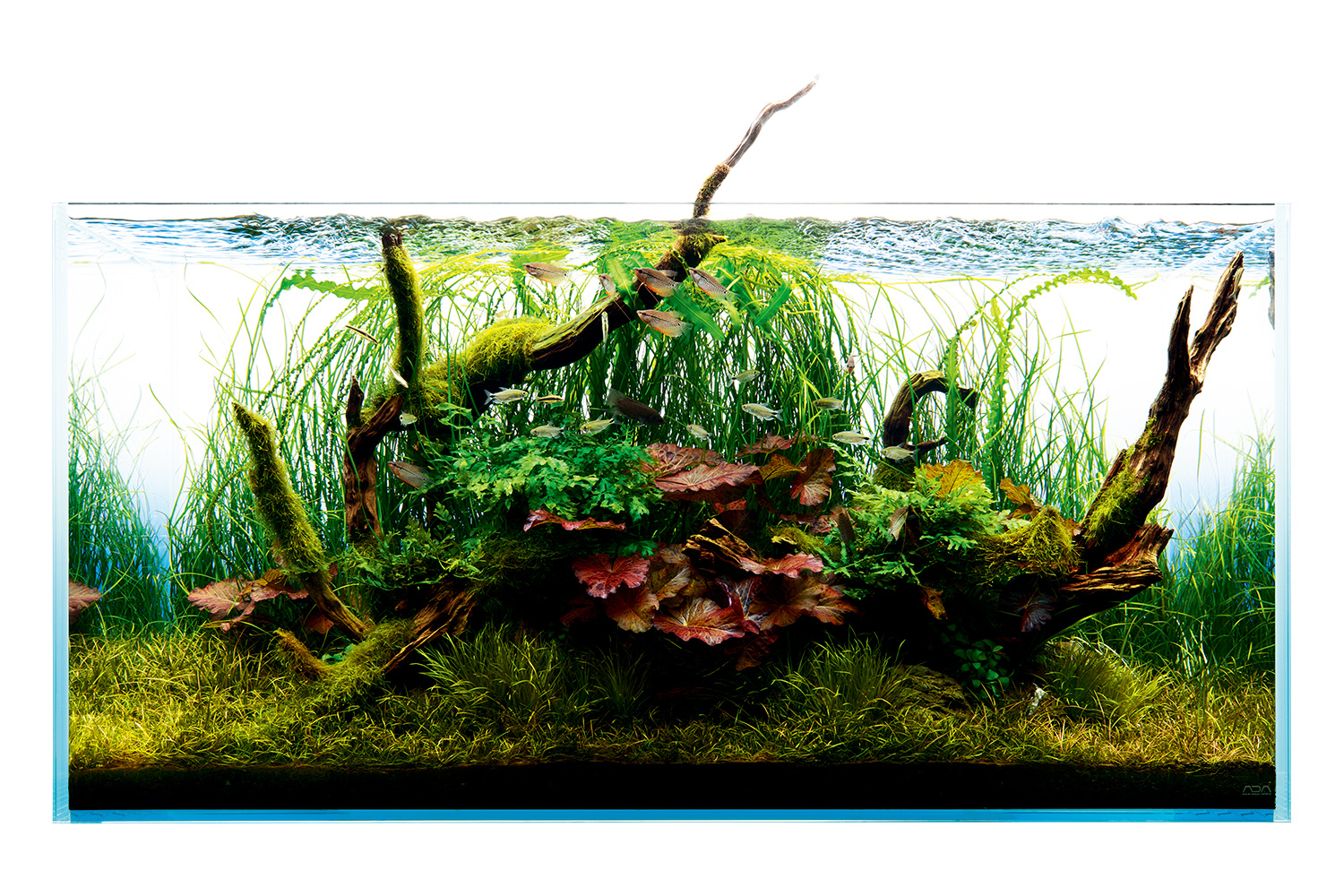 "Aquascape of Nymphaea Lotus"
While following layout principles, I would like to pursue my own expression of Nature Aquarium.
Daichi Araki 
Taking advantage of his stay in Lisbon, he became quite fond of port wine and has been learning English. Currently, he is applying his interest in jungle plants to expand the range of layout styles. Daichi has 8 years of experience at ADA and is considered a "nice guy" by his colleagues.