A small aquascape that enjoys the beauty of group of aquatic plants
Space is an important element in the Nature Aquarium, but in this aquascape we dare to limit the space and created with an image that cut out a part of the wider aqualandscape. Due to its limited space, I intentionally used many light green aquatic plants and arranged some red stemmed plants point by point so that the feeling of confinement will not become strong. Aqua Soil – Amazonia II was used for substrate, but with the additional appropriate liquid nutrients supply, it has become an aquascape which all aquatic plants grow healthy and it showed the beauty of group of aquatic plants. Among them,
Rotala macrandra
'Green' was strong against pruning and always showed a beautiful appearance.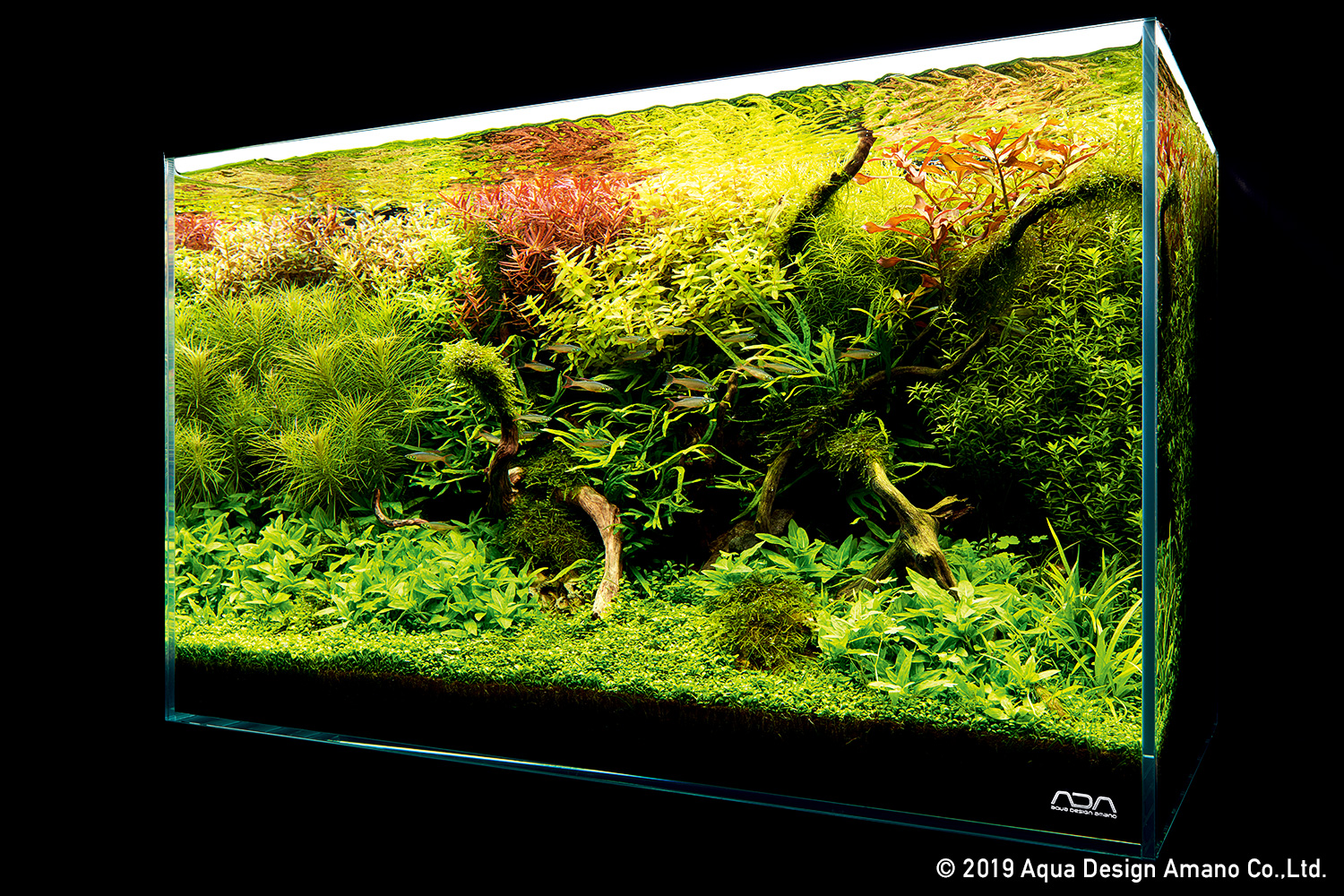 W60cm SYSTEM

A 60cm water tank is easy to make a layout with moderate size, and it is perfect for introductory step for making full-fledged Nature Aquarium.
In this ADA Review, we introduce the latest 60cm water tank system that can realize a beautiful aquascape.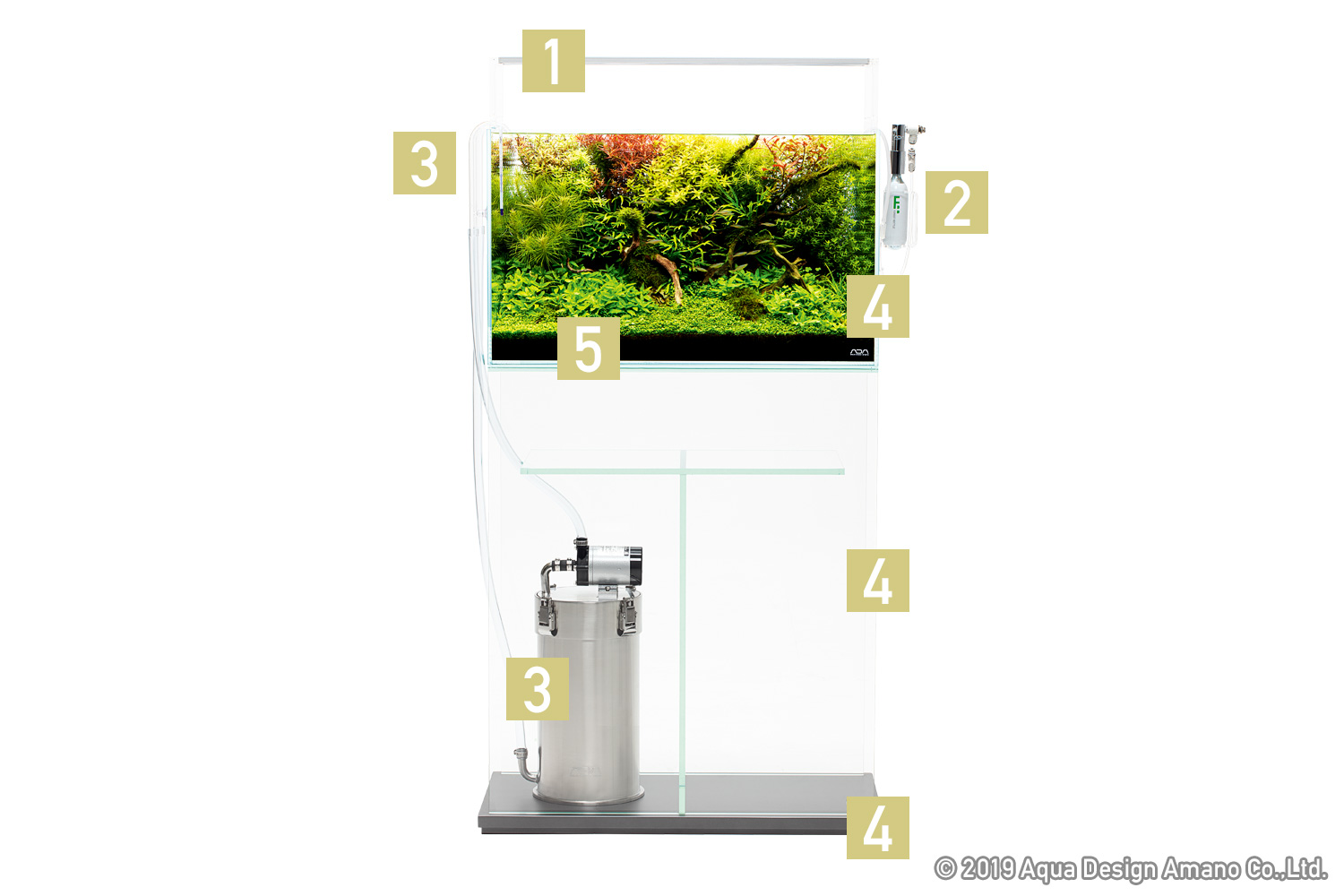 ADA Full System Plan    W60cm SYSTEM

In starting the Nature Aquarium, the most recommended size is 60cm aquarium. It is a moderate size and the installation place is not limited, and it is easy to create a balanced layout because of its aspect ratio of the aquarium size. ADA's 60cm full system is practical and well-designed for your use.