People and plants, each seamlessly connect living space

People get relaxed instinctively by feeling plants, flowers, and water with five senses. How wonderful it would be if the daily living space and those were closer than now.
NEO GLASS AIR is simple and original design aquarium, so you can put it in any space. In addition, you can choose from 5 different sizes according to the growth of aquatic plants and tropical rainforest plants. Here, we have brought up Begonia negrosensis with a vividly shining pink dot on a dark green leaf, one piece in a simple way. For the Begonia negrosensis which grows vertically, we select a size of 15×15×30 and the black-color substrate material (prototype) so as to enhance the color of plant. Begonia grows naturally from tropical to subtropical, and it is popular among jungle plants because it has various colors, appearances and types. And, there are many kinds that like moisture, you can enjoy flowering by using special glass lid and growing healthy. How about a small healing spot in your living space?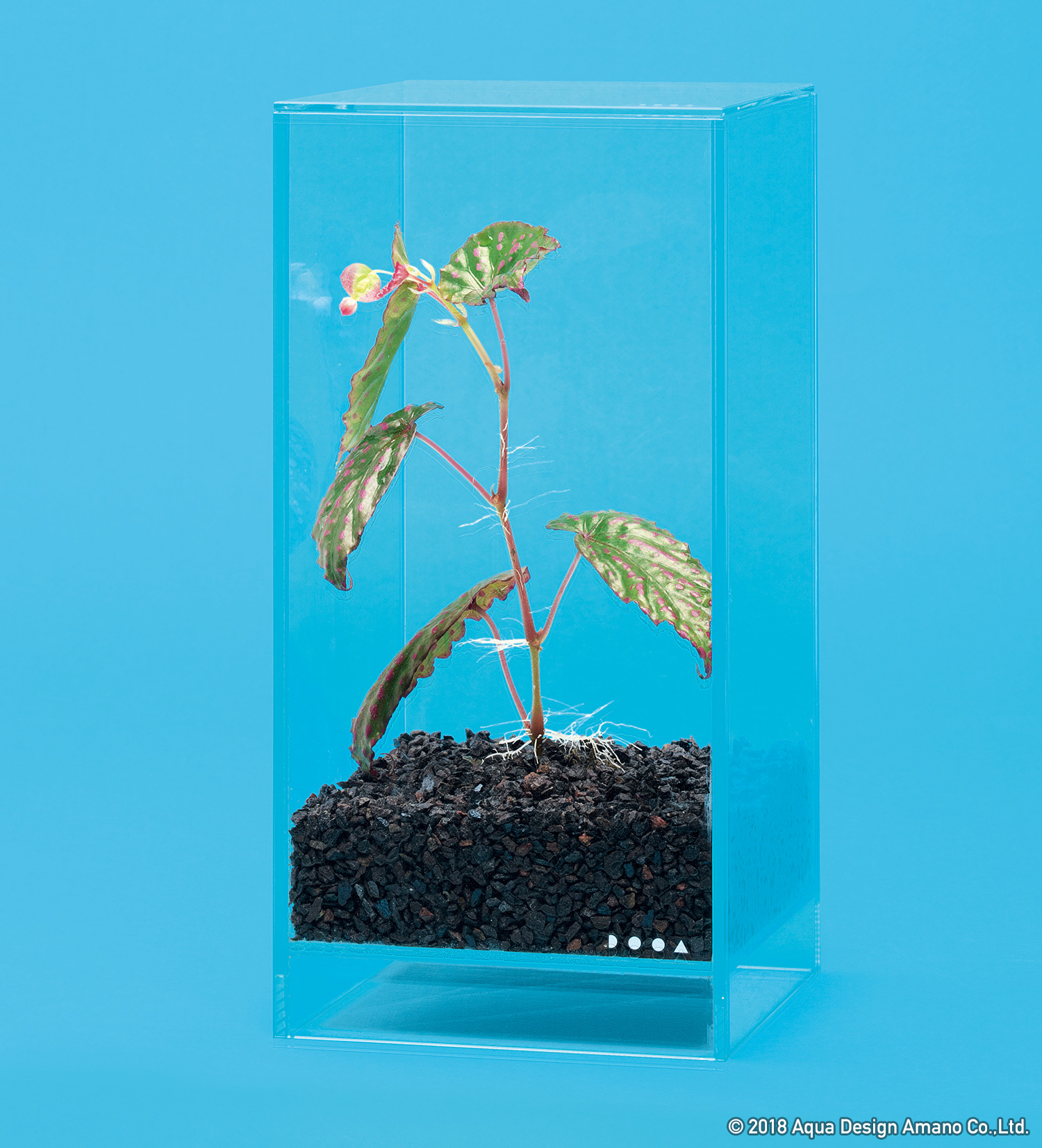 DATA
DOOA NEO GLASS AIR W15×D15×H30(cm)
DOOA NEO GLASS COVER 15×15 (cm)

[Substrate]
Trial substrate material

[plant]
Begonia negrosensis

Creator: Kota Iwahori