NATURE IN THE GLASS 'Waterside Drenched with Sunlight'
Sun-drenched, brilliant tropical waterfront
where jungle plants flourish and water lilies bloom

The master of Nature Aquarium, Takashi Amano proposed a new layout style for waterfront scenery in his later years. He incorporated an element of Nature Biotope, which recreates waterfront scenery outdoors, into a layout and expanded the layout from underwater to above water. This layout was produced in that style. Tropical waterfront scenery is portrayed by planting emergent plants, such as Cyperus alternifolius, primarily with various jungle plants in the above water section. In addition, the tropical water lily with floating leaves on the water surface enhance the waterfront ambiance and adds the fun of enjoying flowers as well.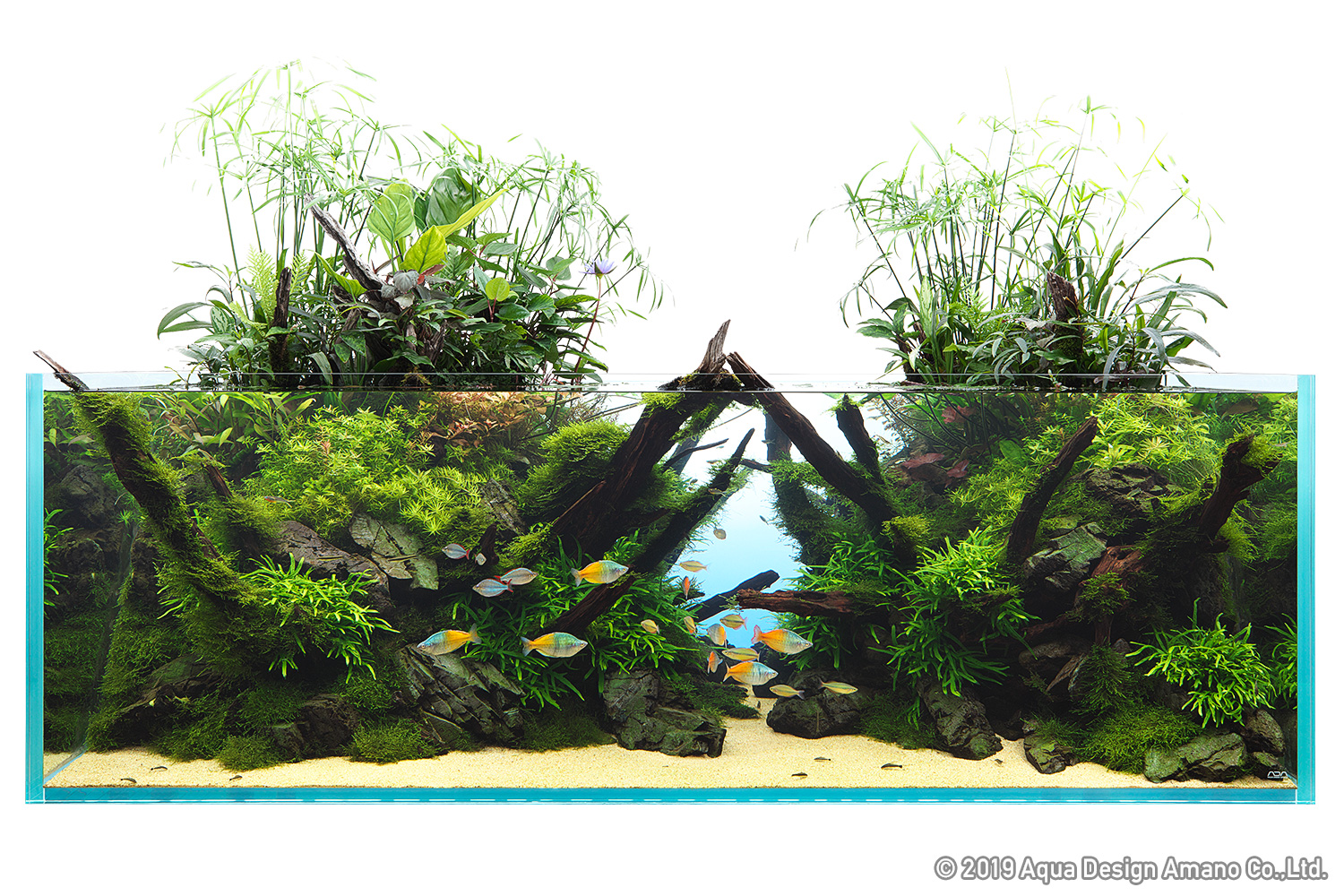 Colorful tropical underwater scenery produced using large driftwood, Manten Stones, stem plants and ferns.

The W180 x D120 x H60 cm aquarium with overflow boxes, in which this layout was produced, is an unusual one. The left and right overflow boxes limit the composition to a concave type. Somewhat larger driftwood and Manten Stones were used as composition materials, and a powerful composition was created in the underwater section. Since the composition materials produced such a strong impression, colorful stem plants were used primarily for the planting to soften the impression. Ferns were used in the deeper section to signify the ecotone that transitions continuously from above water to shallows and from shallows to a deeper area.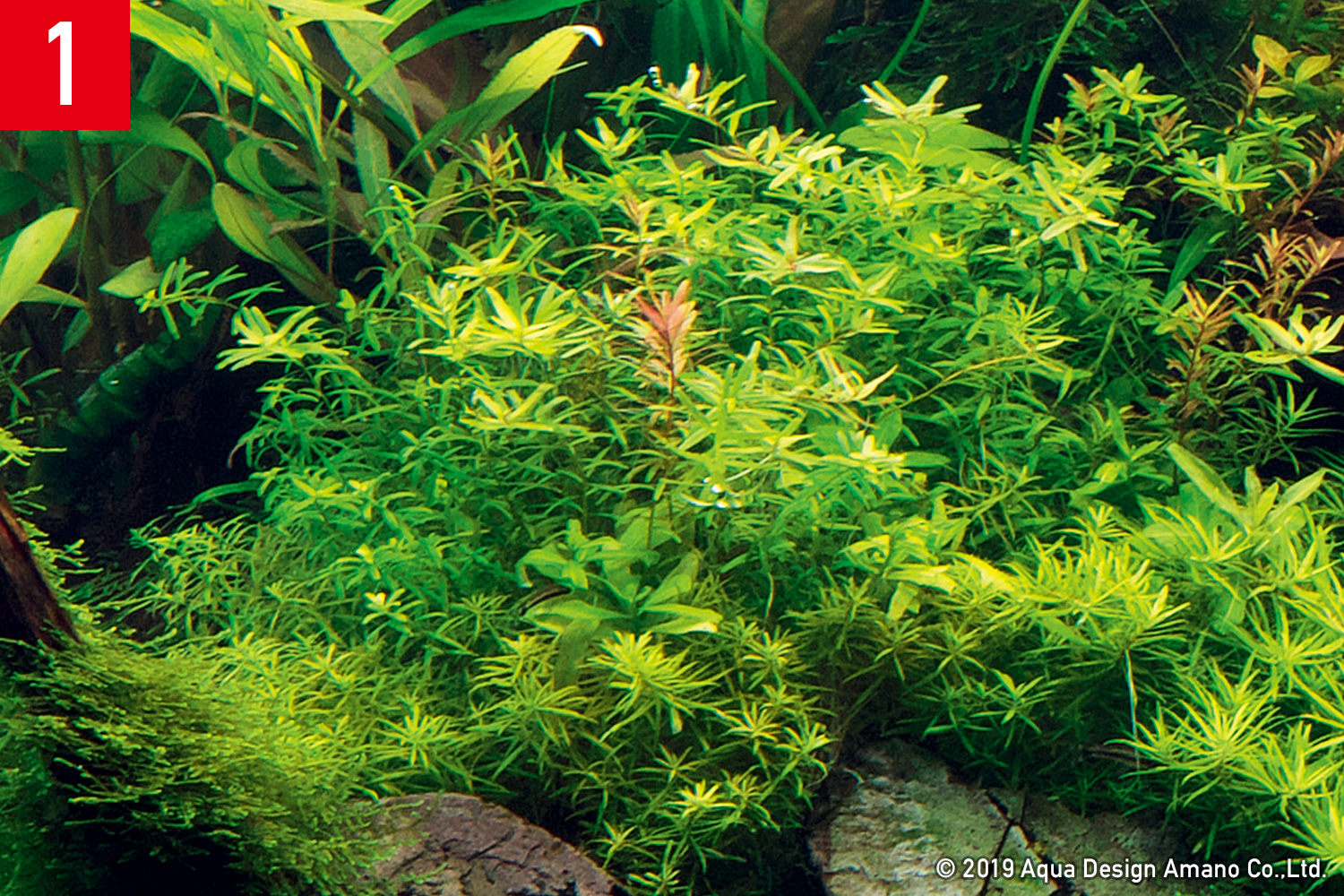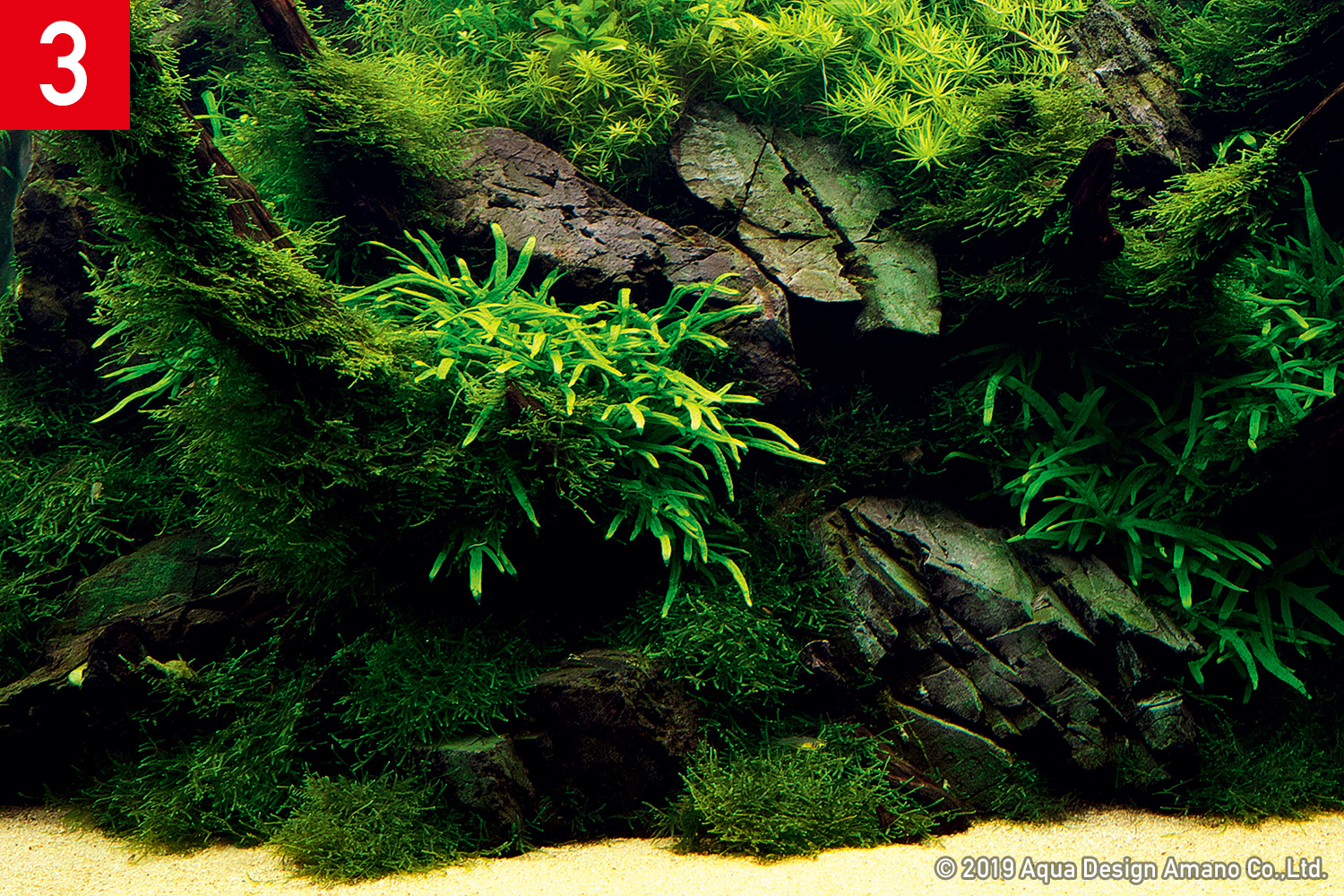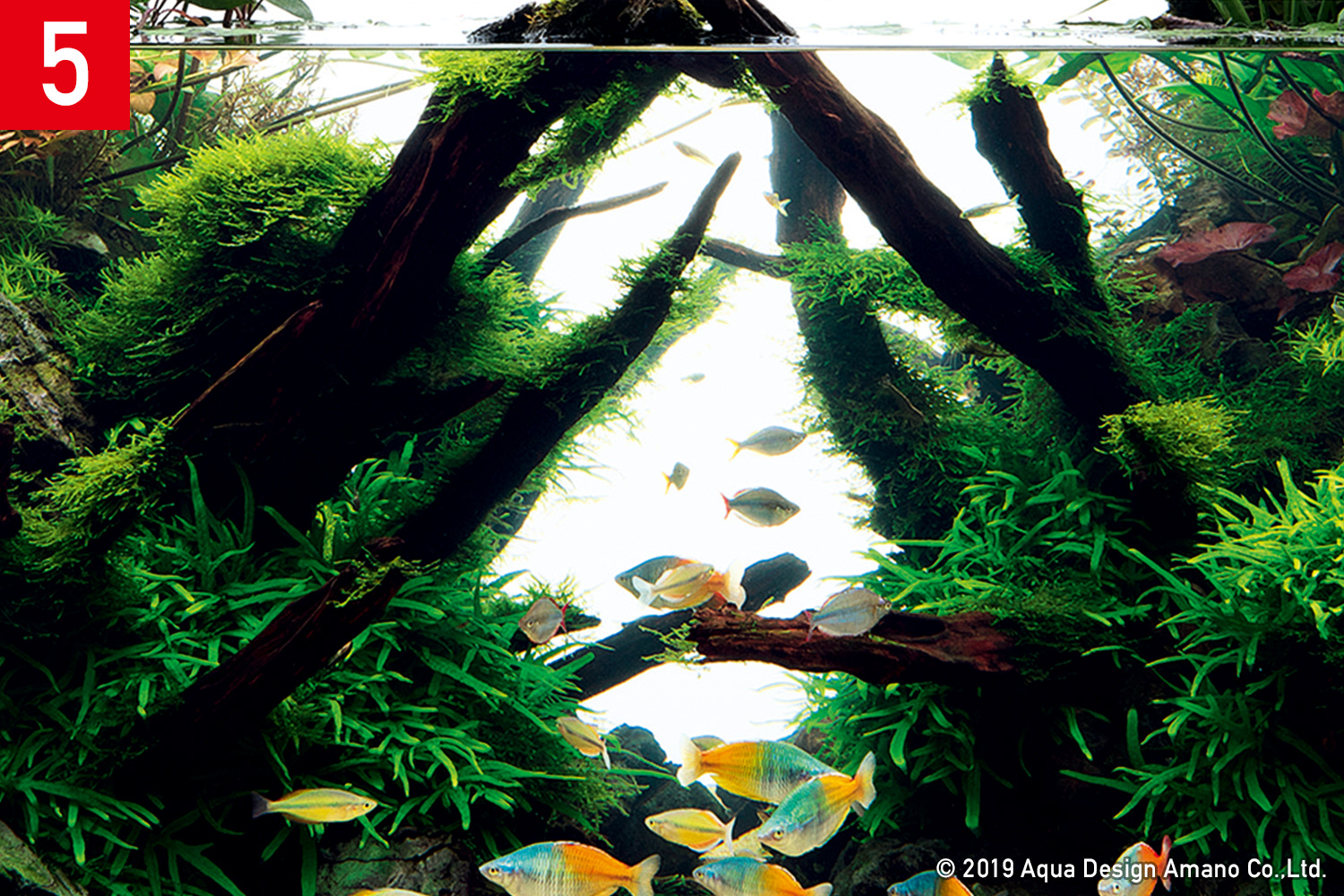 A new and refreshing ecotone layout of waterfront vegetation produced with aquatic plants and jungle plants

The above water section of a conventional open top aquarium is often produced with emersed-grown leaves of aquatic plants. The above water section of this layout is produced using aquatic plants and jungle plants. The previous version of this layout was produced using only emersed grown leaves. However, the above water section did not have height, and the plants in the above water section were lacking a strong presence. Reusing emergent plants and plants with floating leaves that were used previously in Nature Biotope, and the jungle plants that were used in Mizukusa Wall strengthened the impression of the above water section of this layout.