ADA EVENT REPORT Sakyukan 'Kata No Kioku Exhibition- Nature, life and people were always holding hands there-'
The "Kata No Kioku Exhibition" was held at Sakyukan in Niigata City. In this special exhibition, a lot of photos, paintings, poetry, fishing gear, etc. related to the Yoroigata were on display. In particular, the aquascape that imaged the Yoroigata is remarkable.

Reflecting on Yoroigata in old days

This summer, the exhibition "Kata No Kioku Exhibition" is held at Sakyukan, or the Sand Dune House in Niigata City (held until October 6, 2019) in parallel with the "Takashi Amano" exhibition held in Niigata ISETAN department store. This special exhibition looks back Yoroigata  (reclaimed marshland once existed in Nishikanbaragun, Niigata) through photographs, paintings, poetry, and fishing gear that was actually used. In addition to the landscape photographs of Takashi Amano, ADA is also cooperating in the exhibition of planted aquarium and marginal plants. Sand Dune House is the former Bank of Japan, Niigata branch manager's residence, built in 1933, and are now open to the public. In a Japanese house with an atmosphere of Japanese and Western eclectic, aquascapes inspired by the nature of Yoroigata, pots featuring marginal plants, and antique "goldfish-bowls" from the Amano collection are exhibited. As Amano often mentioned in essays, Yoroigata is the starting point of the Nature Aquarium. It is profound experience to have a chance of exhibiting the real Nature Aquarium layout on the theme of the Yoroigata. The exhibited aquascape is also introduced in this magazine, so please take a look.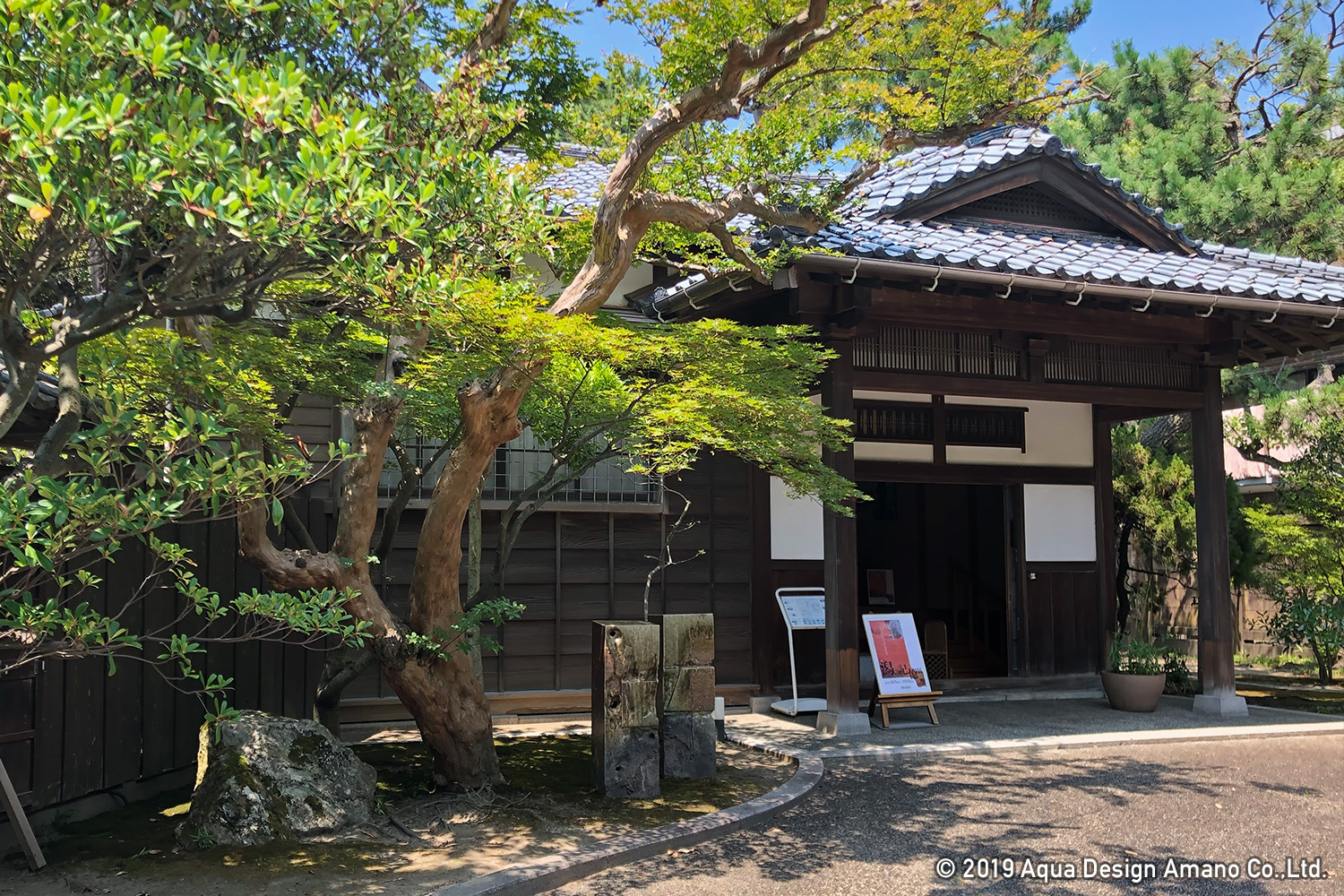 Various exhibits, looking back life and nature of the marshland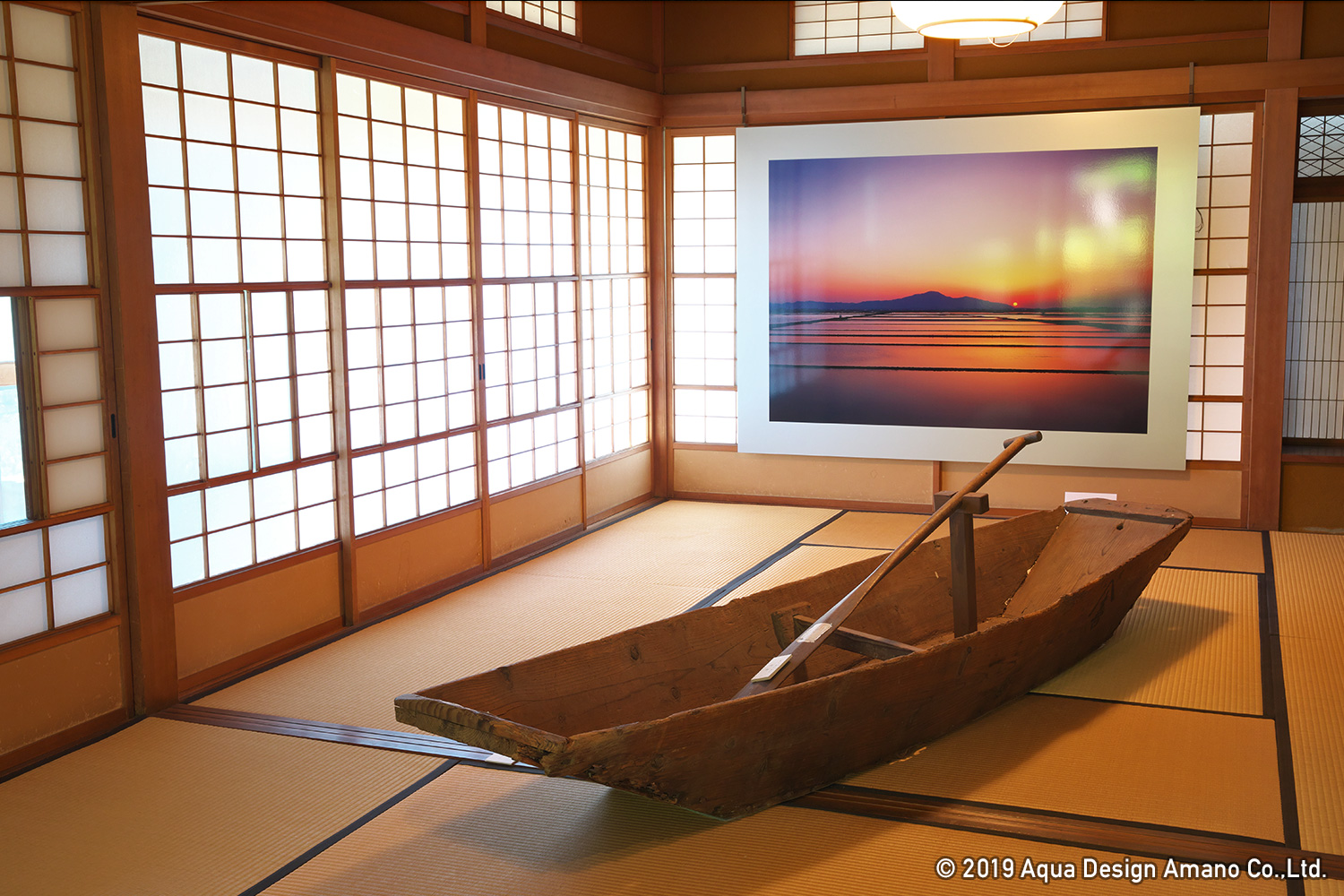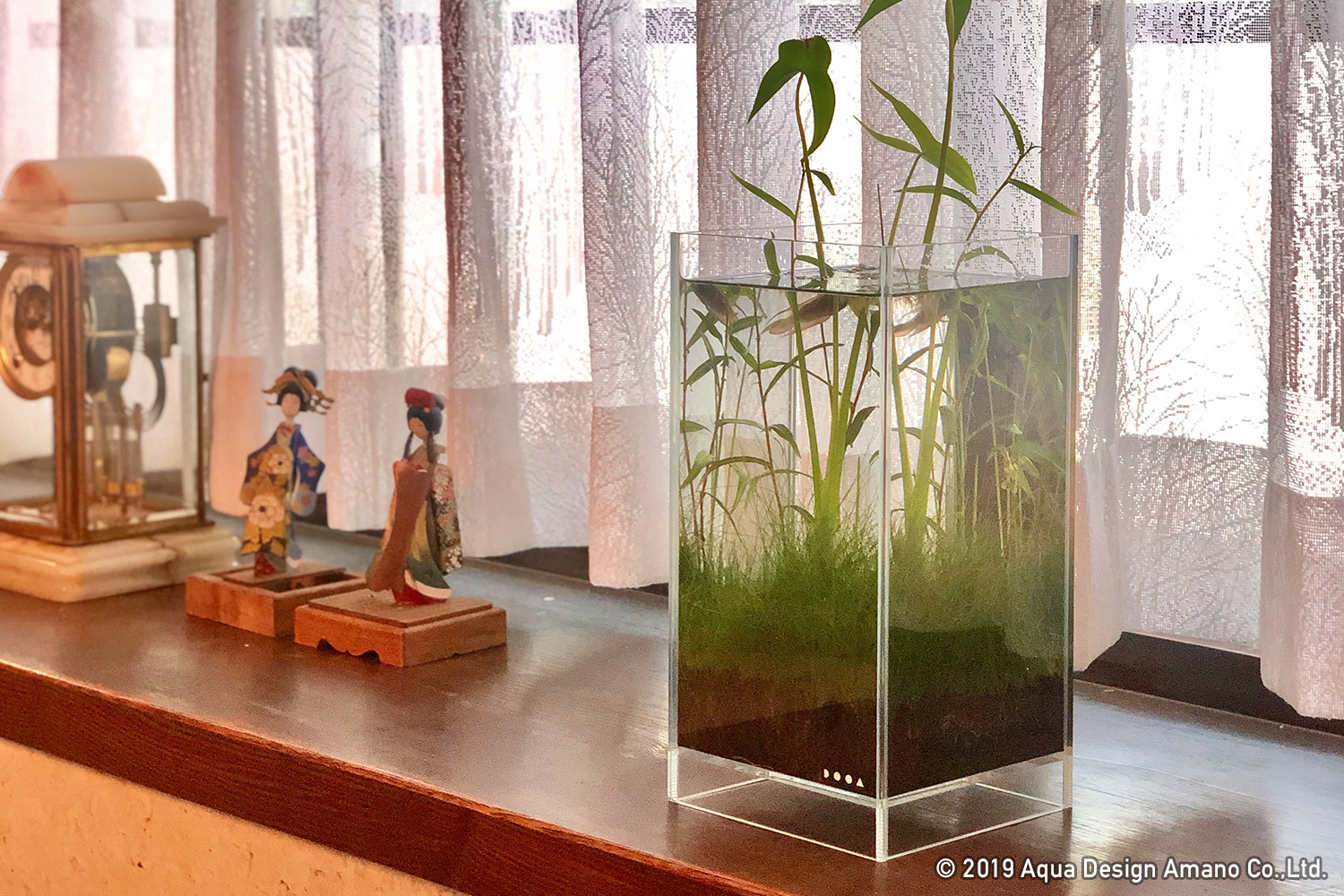 Aquarium tank integrated well with Japanese and Western interior