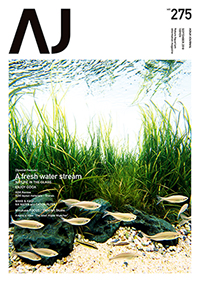 Latest information of Nature Aquarium to you

The latest issue of English version from Vol. 275 can be viewed at the official website.
Updates: Every 1st day of the month.


■View Vol. 275 (PDF/ENGLISH/16MB)
http://www.adana.co.jp/en/pdf/aj/aquajournal_vol275_en.pdf

*Back issues will be updated in every 1st day of a month.
Top Stories
Here are the top stories.