TOP OF THE WORLD 2021 #01 Yoyo Prayogi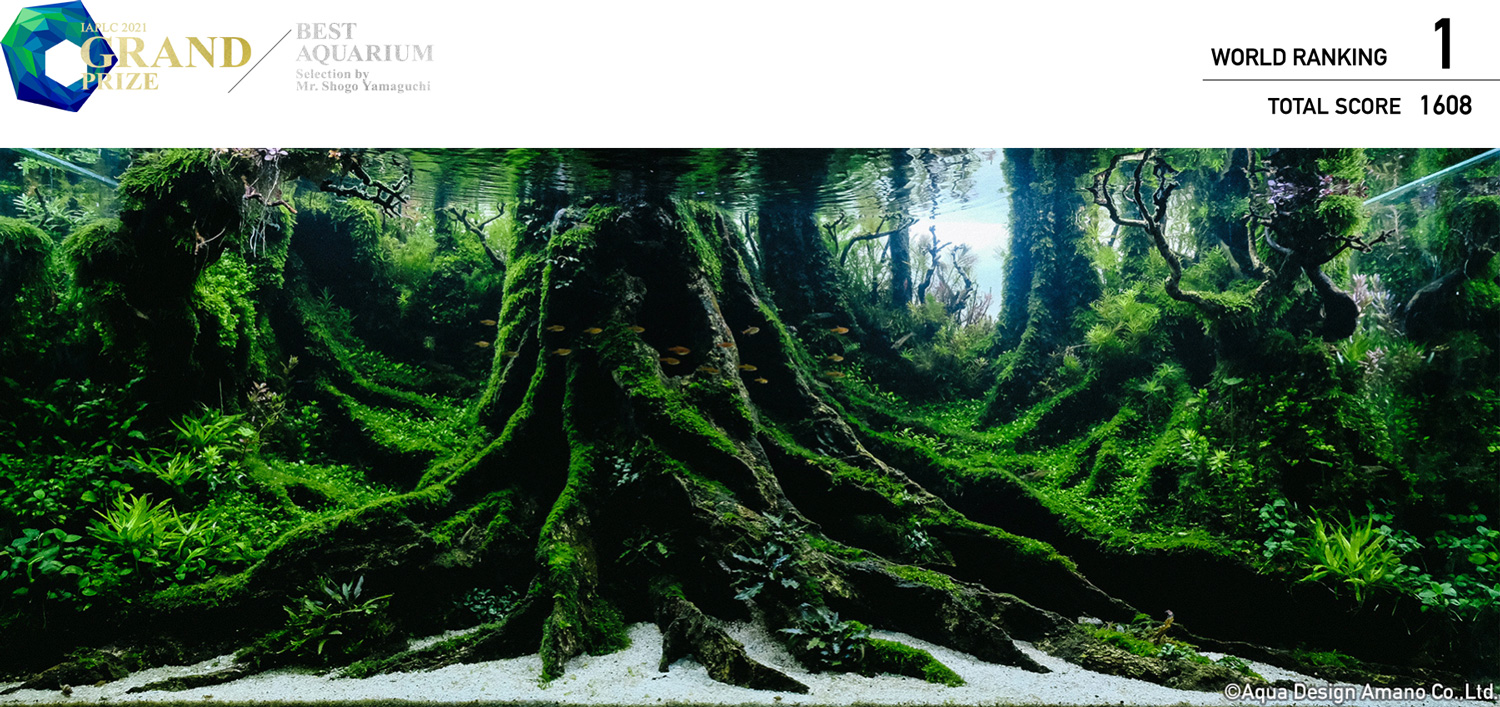 Ancient Tree
Aquarium Size W120×D50×H50(cm)

Plant
Anubias barteri var. nana 'Petite'
Buchephalandra sp.
Cryptocoryne wendtii brown
Tonina fluviatilis
Glossostigma elatinoides
Heteranthera zosterifolia
Micranthemum sp. 'Monte Carlo'
Rotala nanjean
Rotala sp. 'Gia Lai'
Vesicularia montagnei

Fish
Hyphessobrycon amandae
In the IAPLC with a history of over 20 years, there are quite many expressions that are influenced by past high-ranking works. However, if you would like to aim for the top even in such a situation, it is important for you to create unique and memorable expressions not to be buried in similar expressions. Regarding this Grand Prix work, its motif itself is not so novel, but it is not an eerie rainforest expression that a layout with heavy use of driftwood tends to fall into. The powerful layout with buttress roots satisfies your longing for the rainforest, and I think that the best thing about this work is the impressive expression. If you look at the details, there are rough spots everywhere. But, the impression of the profound buttress roots and the skillful spatial representation exceeded those rough spots, and we can feel the creator's passion from the work. 8 out of 10 judges choose this work as one of their personal top 10 works, and Mr. Yamaguchi selected it as his Best Aquarium.
Tsuyoshi Oiwa
Representative of the IAPLC Steering Committee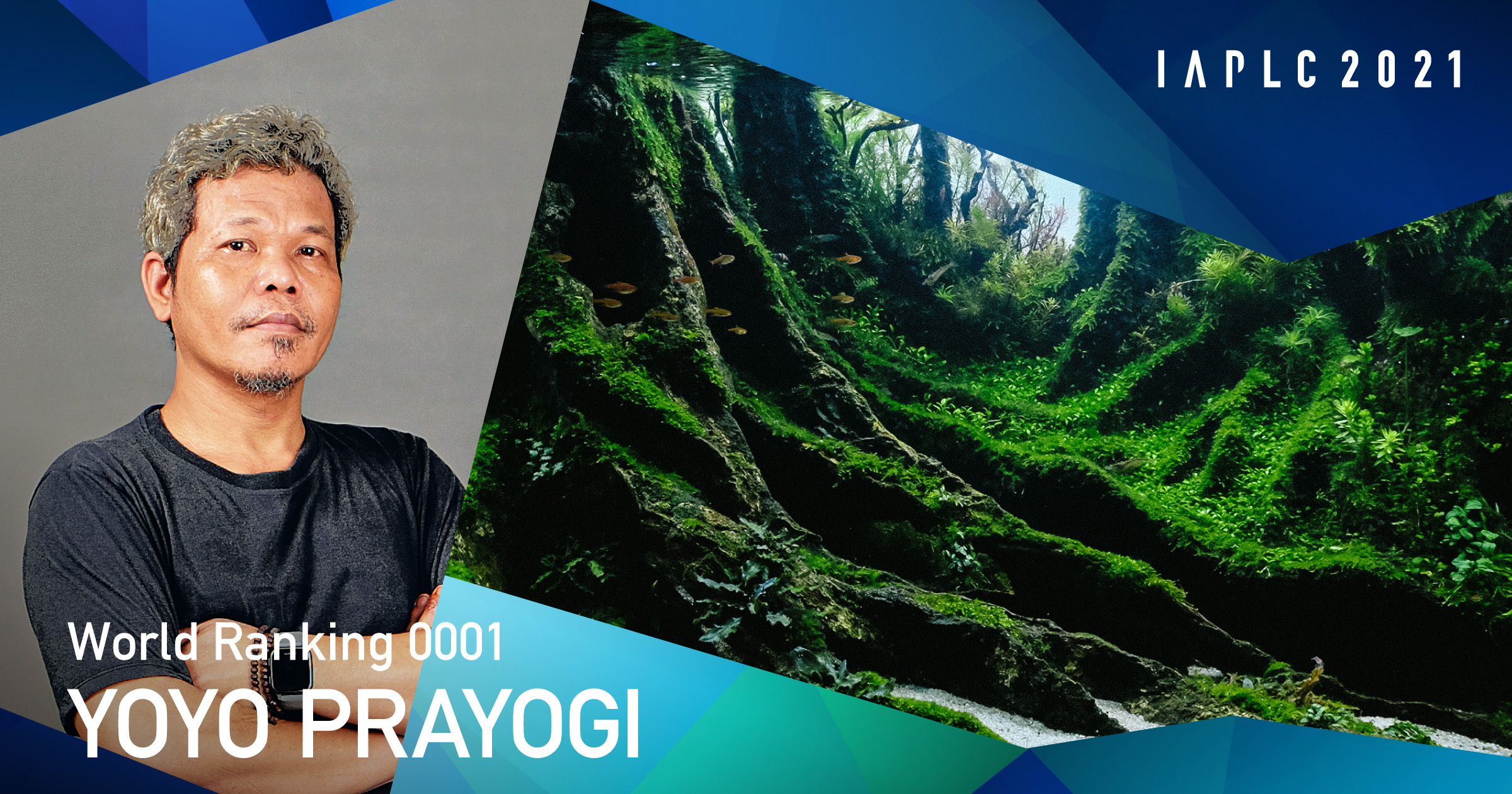 YOYO PRAYOGI
Indonesia

Age/ 46 Years old
Occupation/ Owner of Yoyo Aquascape Shop
Years of experience in the aquarium hobby/ 12 Years
Record of awards in the past IAPLC/
Rank 6th in 2016
Rank 3th in 2017
Rank 51th in 2018
Rank 36th in 2019
Rank 130'sth in 2020
Other hobbies besides aquarium/ Hiking and Gardening
I hope this hobby will continue to grow and be known by more people.
AJ: Tell us how you feel now that you won the the Prize in the IAPLC 2021.
I was with my family, and remembered that it was the day I was waiting for, yes the announcement of the results of my work in the prestigious contest in the world, IAPLC. I prepared my cup of coffee and snacks for my family. They were very enthusiastic, every time a rating appears they always shouted "this is great.. cool.. amazing etc." When I saw the ranking announcement, I had time to ask myself "where is my aquarium???" because the last years my work was not placed at good rank. Top 50 passed, top 27 passed, I was still waiting patiently, my son started asking "which aquarium is daddy's?" and I tried to cheer them up by saying "my tank will appear at the end" to keep them excited hahaha. Top 7 started to be announced, my family was buzzing saying "that's great, that's cool" and I started glancing at my tank and saying to myself "next year I have to be better than this year and yesterday". Top 3 I started to focus on watching, top 2, and Grand Prize work was in the screen when I heard "Ancient tree.. YOYO Prayogi"?? that's me?? I was very confused. "Is this a dream??" No, I was conscious and shocked. Yes that was my tank, my ancient tree..it was totally real..my family cheered loudly, "that's daddy's aquarium" they said over and over!!! I really didn't expect this achievement which is like a dream, we were all moved, proud, happy and I'm still in shock!! To get Grand Prize of IAPLC is first time for me and first time for my country too. I hope this will be a good start for the advancement of aquascapes, especially in my country, and around the world. Thank you sensei Takasi Amano, thank you IAPLC.
AJ: Tell us what you wanted to express with your layout work; layout theme, motif, ideas behind your winning work.
In my theme, I wanted to create an old and ancient tree, big and shady, dominant but not covering other trees standing on the back. I had this idea from a few years ago when I walked into a mountain, and took shelter under a tree, so cool and shady. But this year, when I came back to the tree, it  was gone, cut down. Then I tried to apply it to my tank this year as a memento in my memory.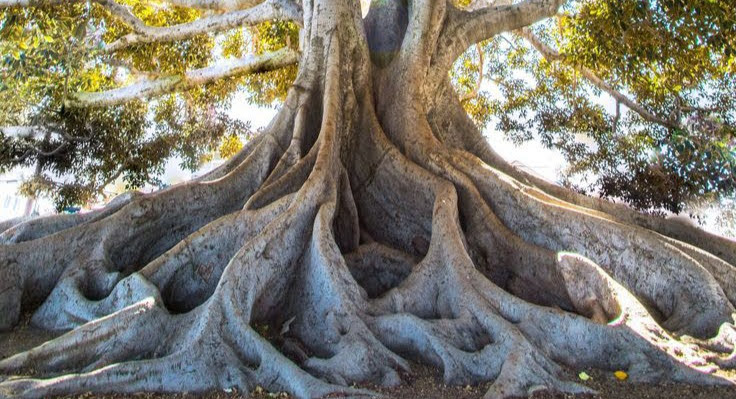 AJ: What was the most difficult aspect of creating and maintaining this layout work?
The difficult thing of this time was how to make the bark on the ancient tree look real. With various ways and various types of wood I searched,  finally I found the right bark. In the maintenance, the difficulty was keeping the existing moss from covering the grooves of the bark that I wanted to highlight, determining the timing of pruning and maintaining its growth.


▼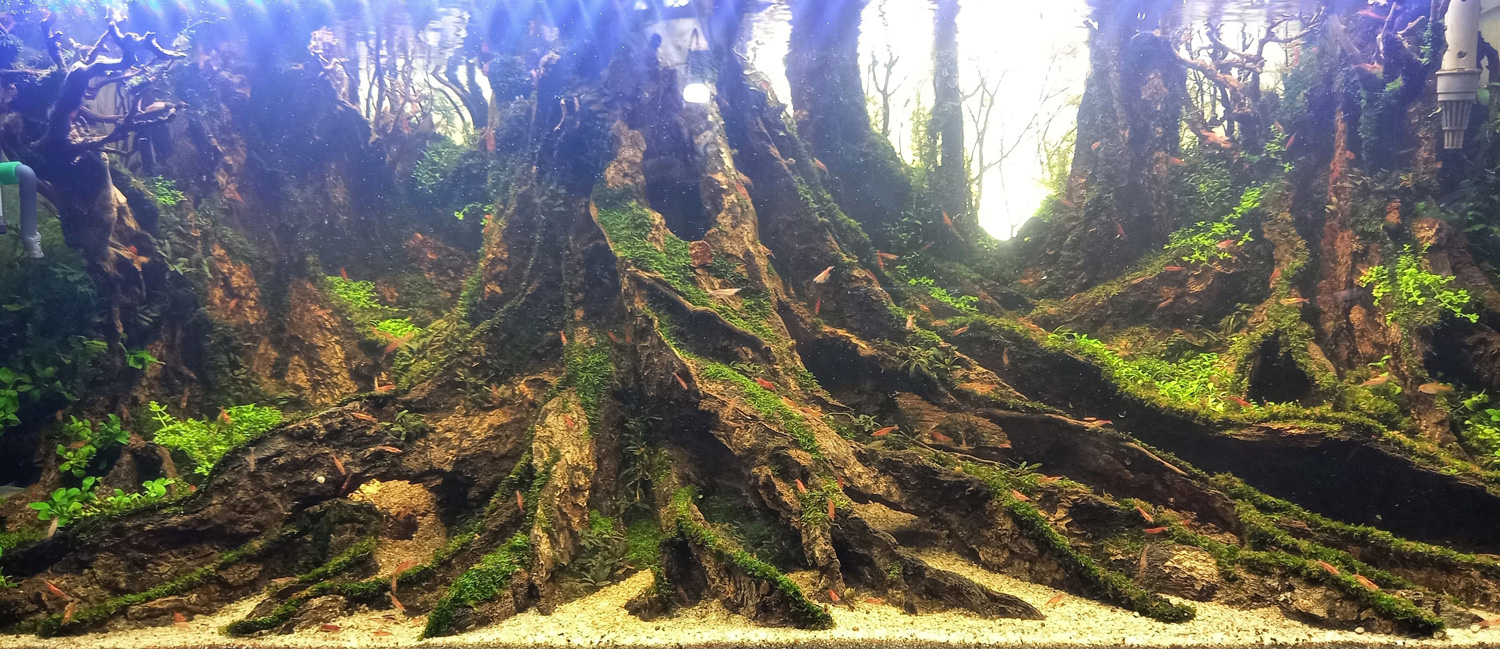 ▼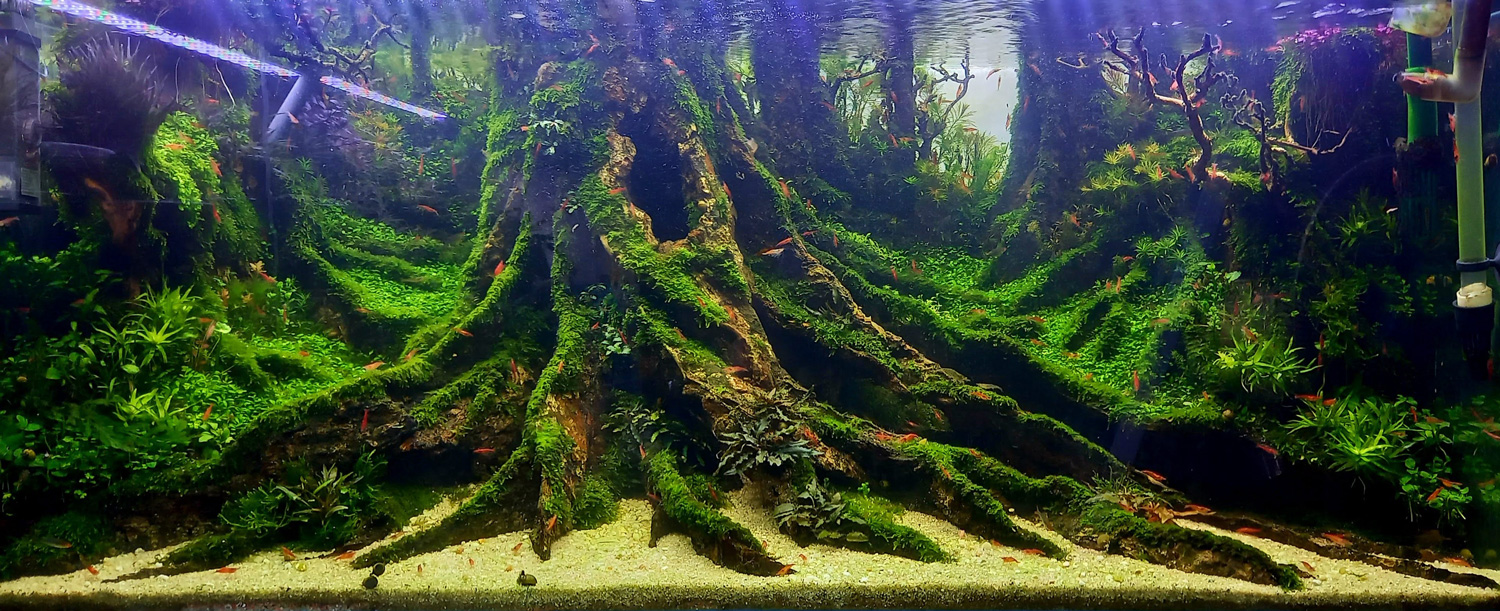 AJ: Tell us about the layout materials (rocks and driftwood) which were used for this layout work.
The wood that I used in my country is called "rentek wood".

AJ: What fascinate or attract you the most about the planted aquarium hobby?
I can express what I see and some memories in calm nature, and feel very calm when I see all the plants growing well. It refreshes me, and my mind is pleased with it.

AJ: Do you have any tips for winning in the IAPLC?
Find new ideas and enjoy the process.

AJ: What are your favorite ADA product(s) and why?
La Plata Sand is my favorite because it looks very unified and natural and can be used in all aquascape themes.

AJ: What kind of aquascape do you want to create in the future? Do you have any dreams relating to the aquarium hobby?
I hope this hobby will continue to grow and be known by more people in the future. Not just as an ordinary aquarium but as involves art, layout, and beauty.

AJ: What do you think about the IAPLC?
IAPLC is the most prestigious contest and its presence is eagerly awaited by all aquascapers around the world. Being a participant in IAPLC is an honor for me personally.