ADA AQUATIC PLANTS LAYOUT CONTEST 2021
Aquascapes created and maintained by ADA staff are evaluated based on IAPLC criteria.
Every year, ADA holds an in-house layout competition with the same schedule and same judging criteria as the IAPLC. Staff volunteers, regardless of which department they belong to or whether they are Suikei Creators or not, hold layout study sessions together, and work hard to improve their skills every day. We would like to introduce the Top 3 works in the ADA competition ranking.
ADA RANKING 01

Daichi Araki
"Habitat" Tank size: W120×D45×H45 (cm)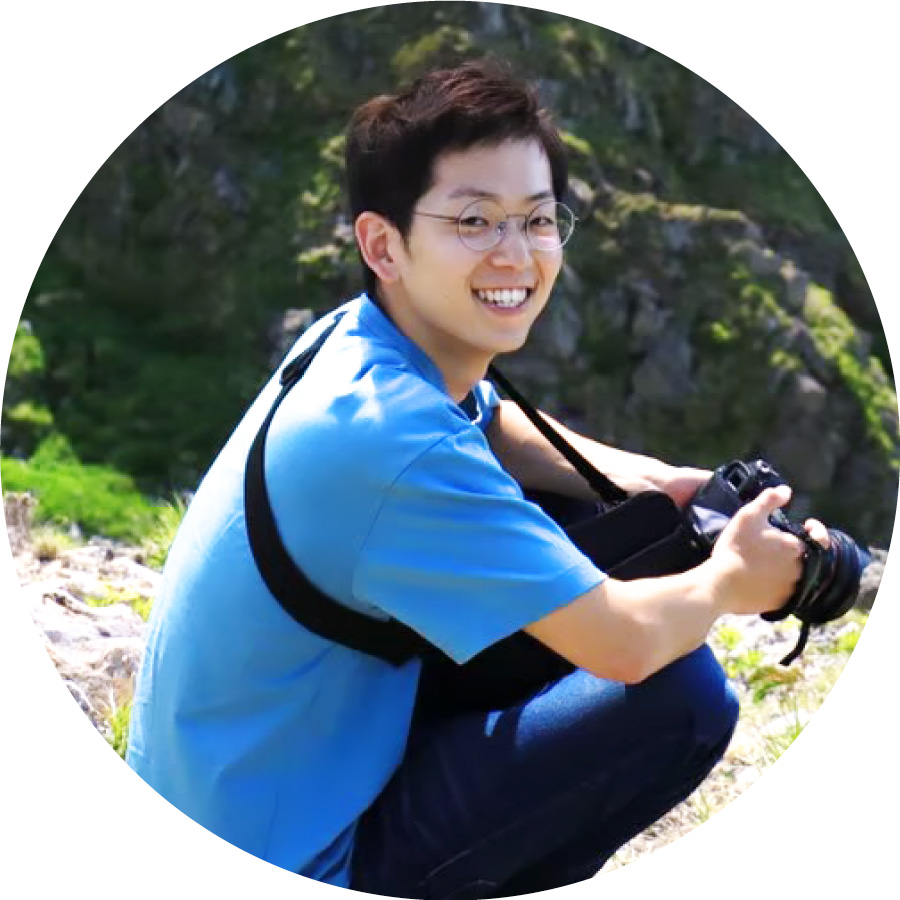 The theme of this work was to express the diversity and the beauty of colorful clusters of aquatic plants. I notice that such themes have been less popular at the IAPLC nowadays, but my focus has always been on creating aquascapes that bring out the true beauty of aquatic plants. This layout does not have any eye-catching expressions, but I think I was able to create a well-balanced aquascape in line with the basics of Nature Aquarium (the black background is so classic!) It is a Nature Aquarium style layout that does not wear you out even when looking at it for long ― easy on your eyes and comfortable in your mind.
ADA RANKING 02

Naru Uchida
"Swiftly flowing water" Tank size: W120×D45×H45 (cm)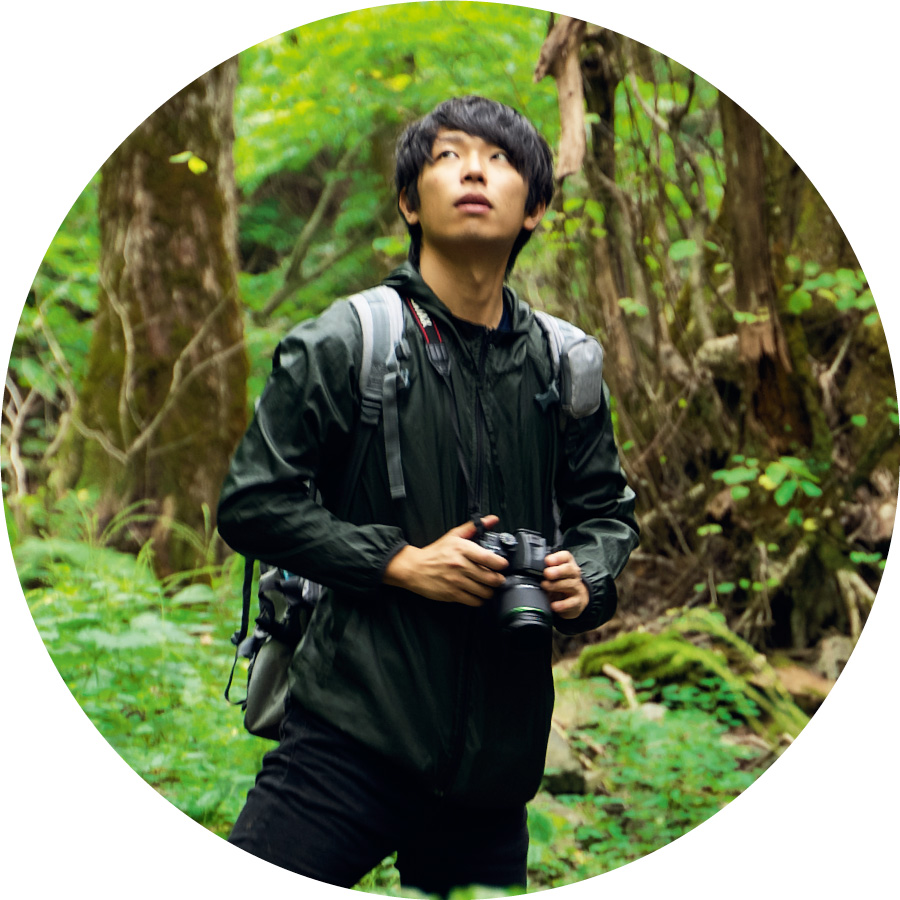 Because the goal of the contest is to capture the aquarium in a photograph, I always envisioned how the finished aquascape would look like in the maintenance process, especially during the last three months before photo shoot. My principle for creating aquascapes for my own place is to "create with a playful mind". I enjoyed creating this layout with a flexible mindset, arranging driftwood to look like animal fangs, and was excited to expand my ideas throughout the creation process. I believe that this sense of freedom will contribute to my future work as a Suikei Creator, and help develop new artistic expressions.
ADA RANKING 03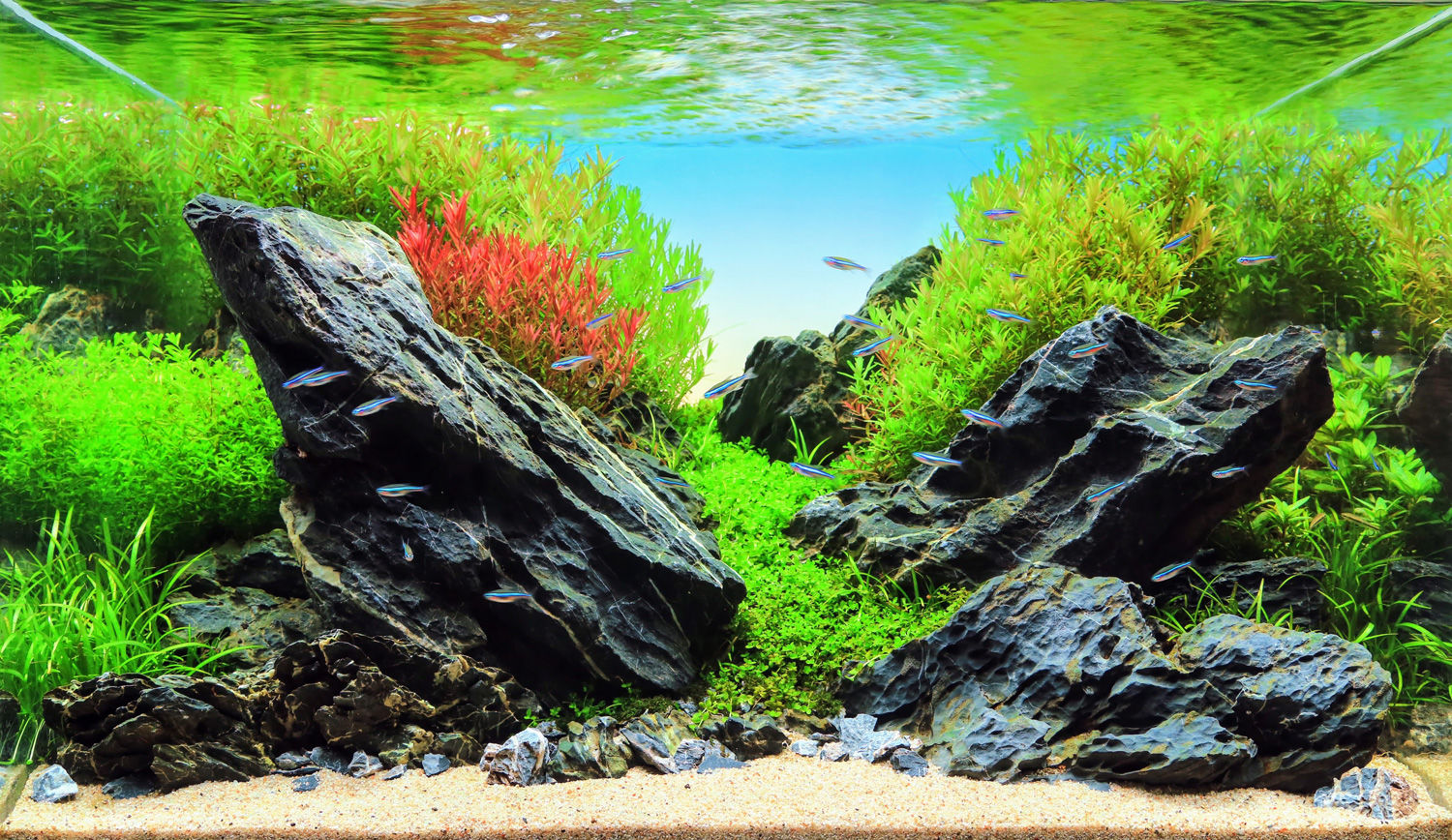 Takuro Sato
"Fresh greenery and sea breeze" Tank size: W60×D45×H36 (cm)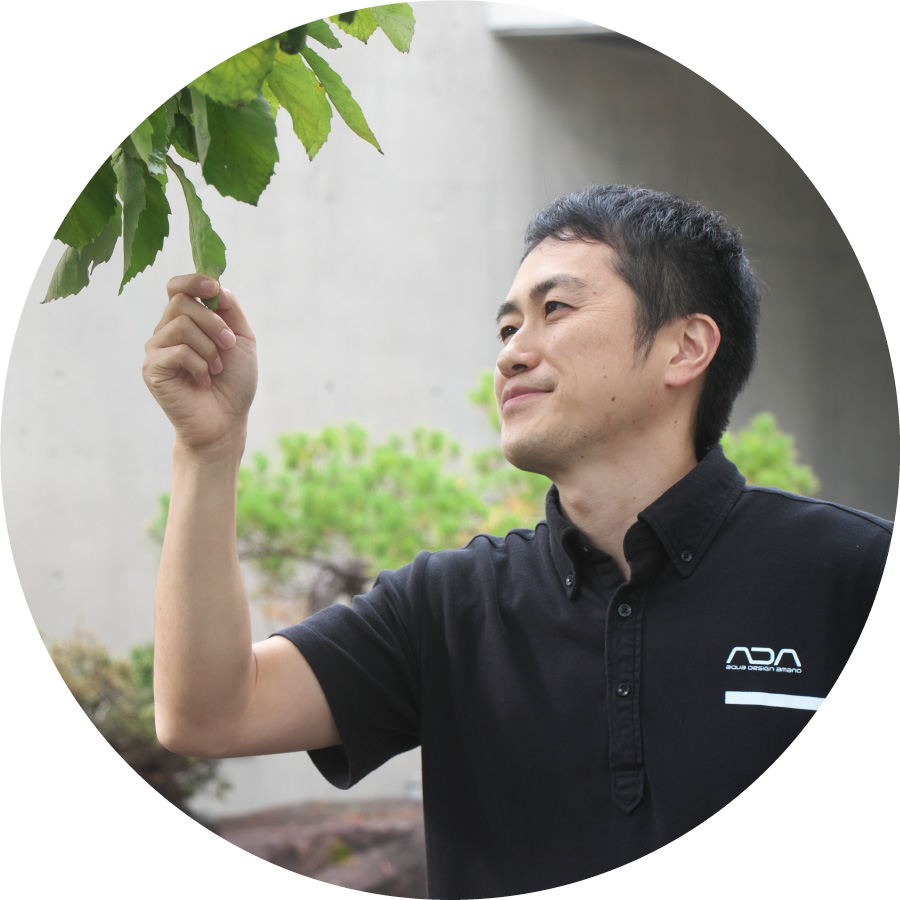 In this layout, I tried to create a sense of depth by alternately placing cosmetic sand, Ryuoh Stone, and aquatic plants from the front side. Although my aim was to create a layering gradation of stem plants by using different types of Rotala plants, it didn't come out well because of the lack of color contrasts. The tank I used is a new Cube Garden W60×D45×H36 (cm), which has more depth than the existing size and allows for more flexibility. I recommend this tank size to those who want to expand their range of expression (a bit of advice from the Sales dept…)