MIZUKUSA MIST WALL 'The Latest System to Make Tropical Plants Thrive'
Enjoying the waterside in a jungle

Nature Aquarium has been expanding its creative expressions not only underwater but above water, from open aquarium to aqua terrarium.The latest version is Mizukusa Mist Wall System for W120cm aquarium tanks.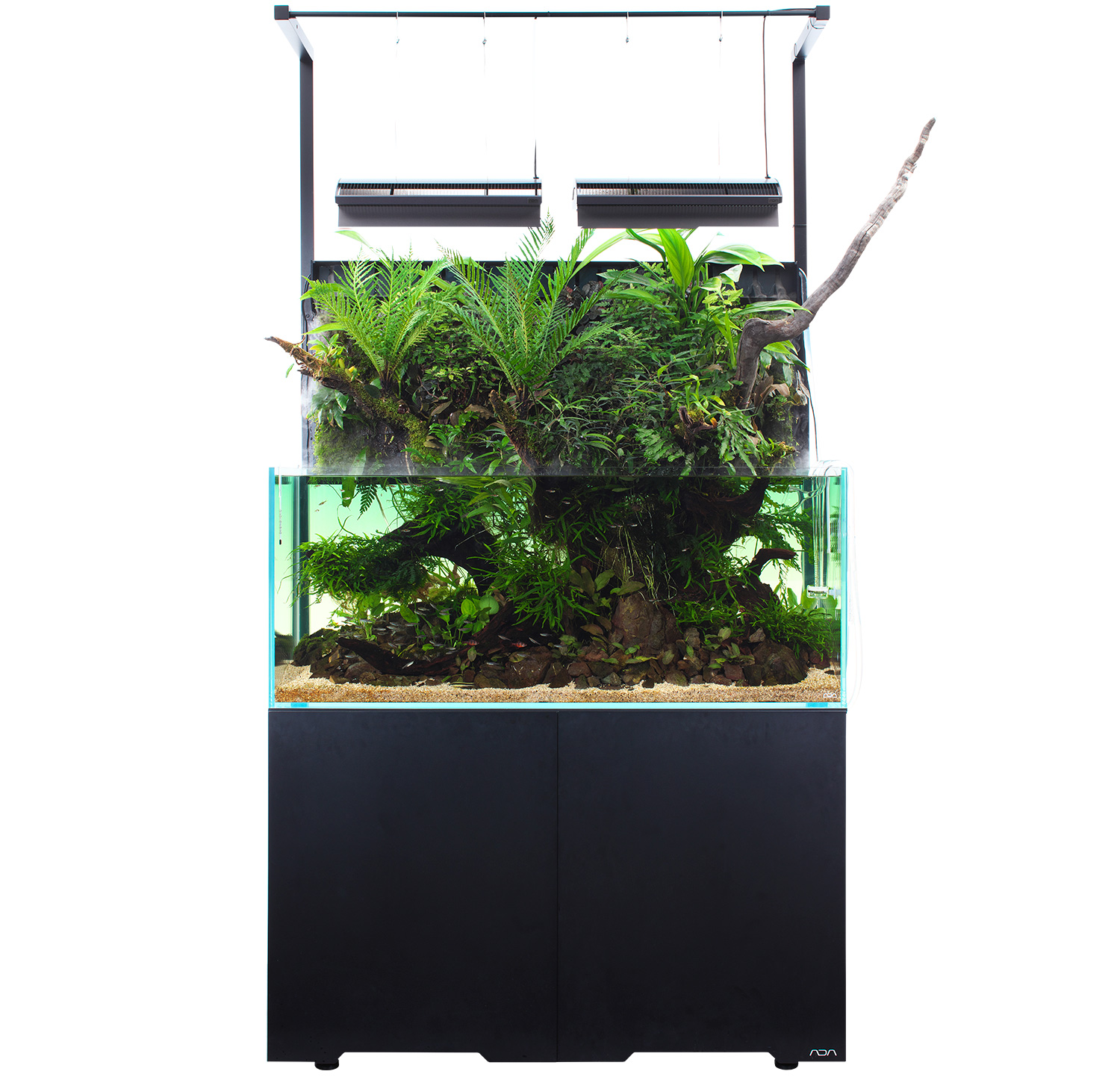 Spectacular jungle experience with a W120cm aquarium tank

By combining Mizukusa Mist Wall 120 and Steel Cabinet for Mizukusa Mist Wall 120 (both made to order), a mind-blowing powerful jungle layout can be enjoyed at home.

*The Gradation Sheet is for photoshooting. Light Screen is not installed.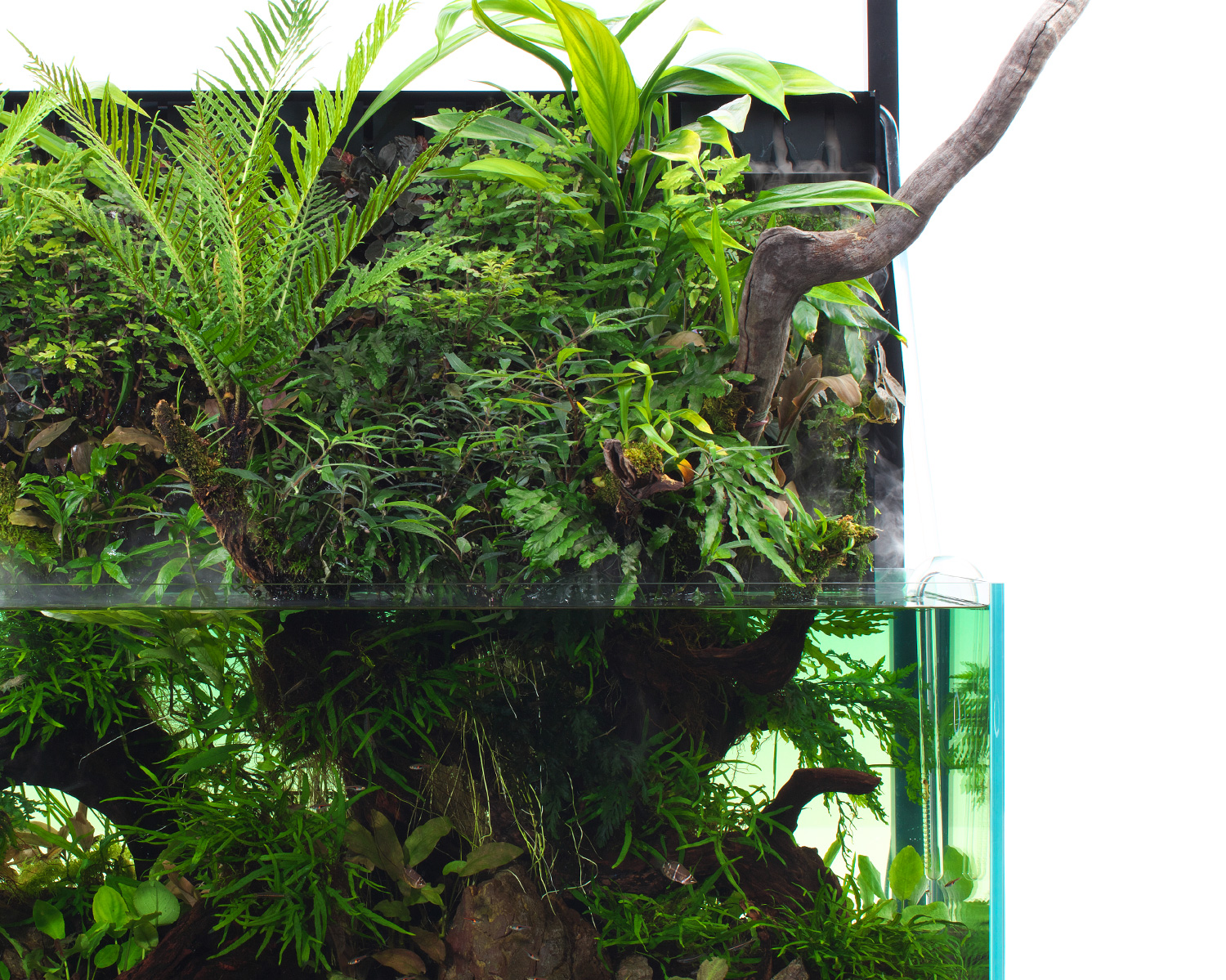 A tropical cloud forest is recreated with flowing mist

It was difficult to grow tropical plants that prefer humid environments in a room. The humidity can be maintained by generating mist, and growing healthy tropical plants has become possible.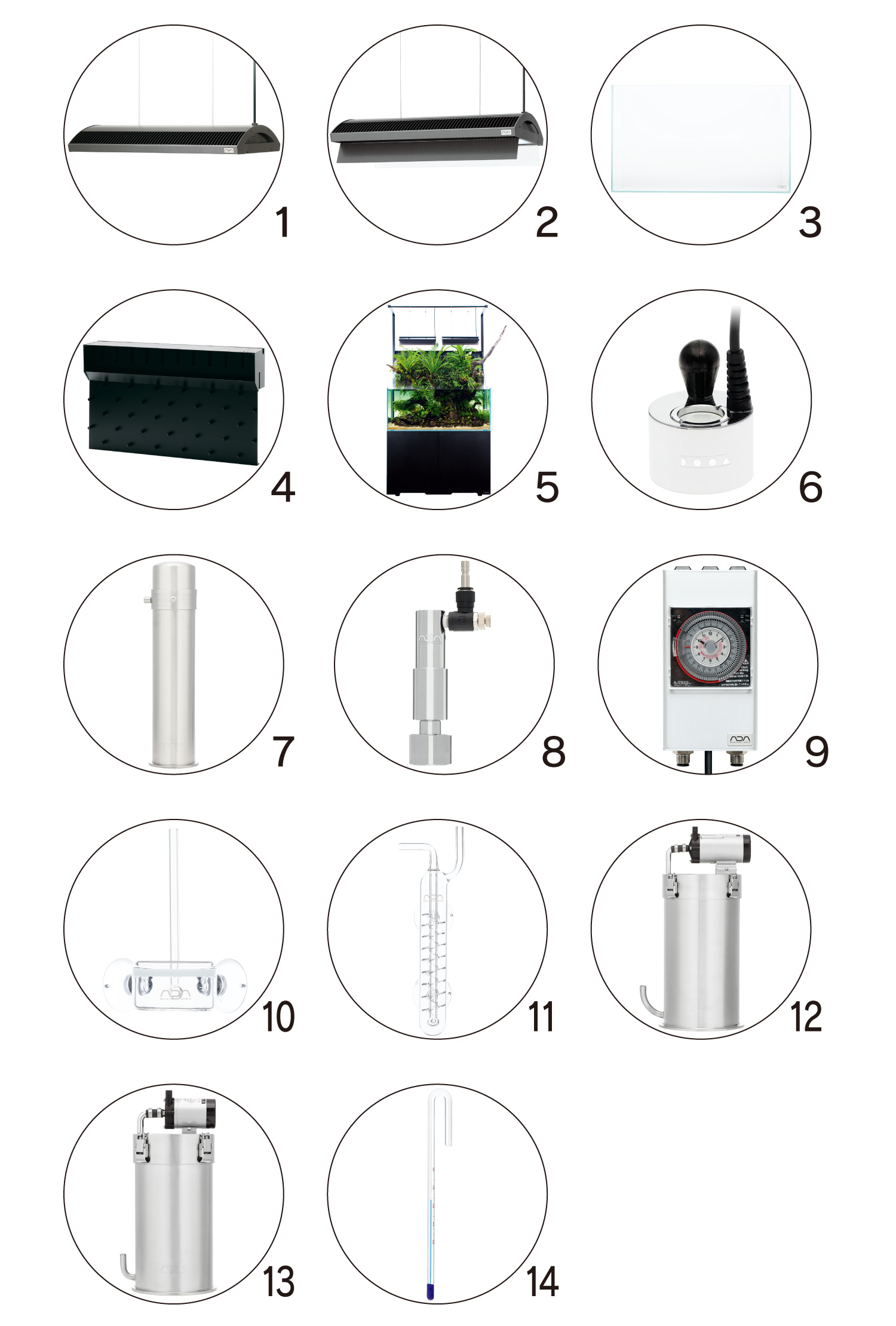 1. Solar RGB × 2
2. Shade for Solar RGB
3. Cube Garden W120×D50×H50 (cm)
4. DOOA Mizukusa Mist Wall 120 W113×D10.7×H51.7 (cm)
5. DOOA Steel Cabinet for Mizukusa Mist Wall 120   W120×D55.6×H227(cm)  / Weight approx.100kg
6. DOOA Mistflow × 2
7. CO2 Tower
8. CO2 Attache Regulator
9. NA Control Timer Ⅱ
10. Pollen Glass Beetle 40Ø (CO2)
11. CO2 Beetle Counter
12. Supper Jet Filter ES-1200 (Lily Pipe P-6/Ø13, New Lily Pipe V-5/Ø17)
13. Super Jet Filter ES-600 (for H45cm / for Wall)
14. NA Thermometer (J-12WH)