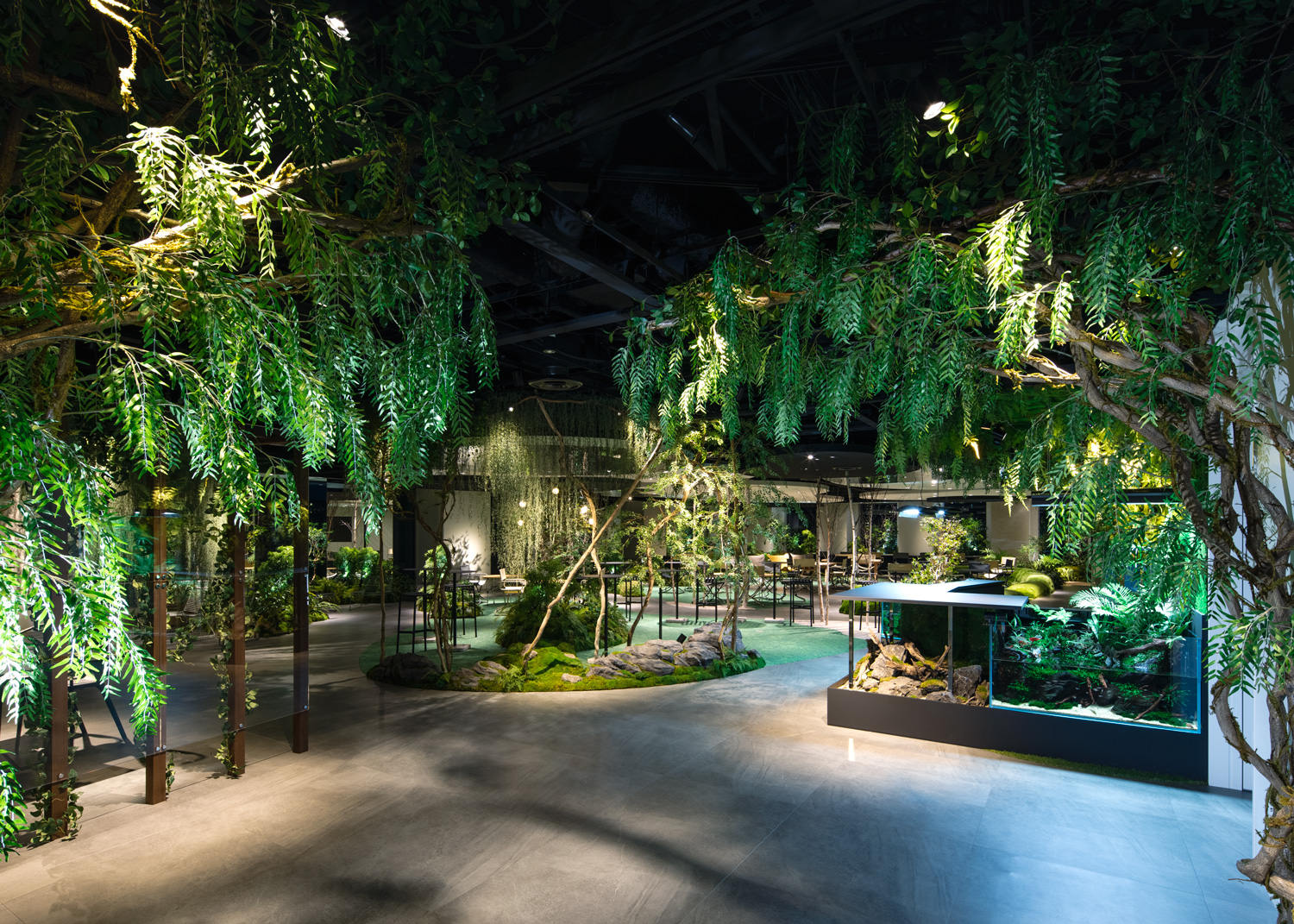 ADA had the honor of being a part of the greening project for SHISEIDO Shiodome office in collaboration with Ryokuensha Co., Ltd.

The works we provided to the office were a custom W120cm Aqua Terrarium and a W120cm Nature Aquarium both created by the lead ADA SUIKEI creator, Yusuke Homma. In the Aqua Terrarium, an original mist generator was used, and tropical plants that prefer high air humidity were generously planted. In addition, the Nature Aquarium was an Iwagumi layout with Sansui Stones. It was created with the image of being connected from the Aqua Terrarium located upstream.

We wish these aquascapes created with the tropical plants and aquatic plants under the theme of "A Source of Rich Nature" could soothe everyone at the SHISEIDO office.

※Please note that it is not open to the public because it is an office.