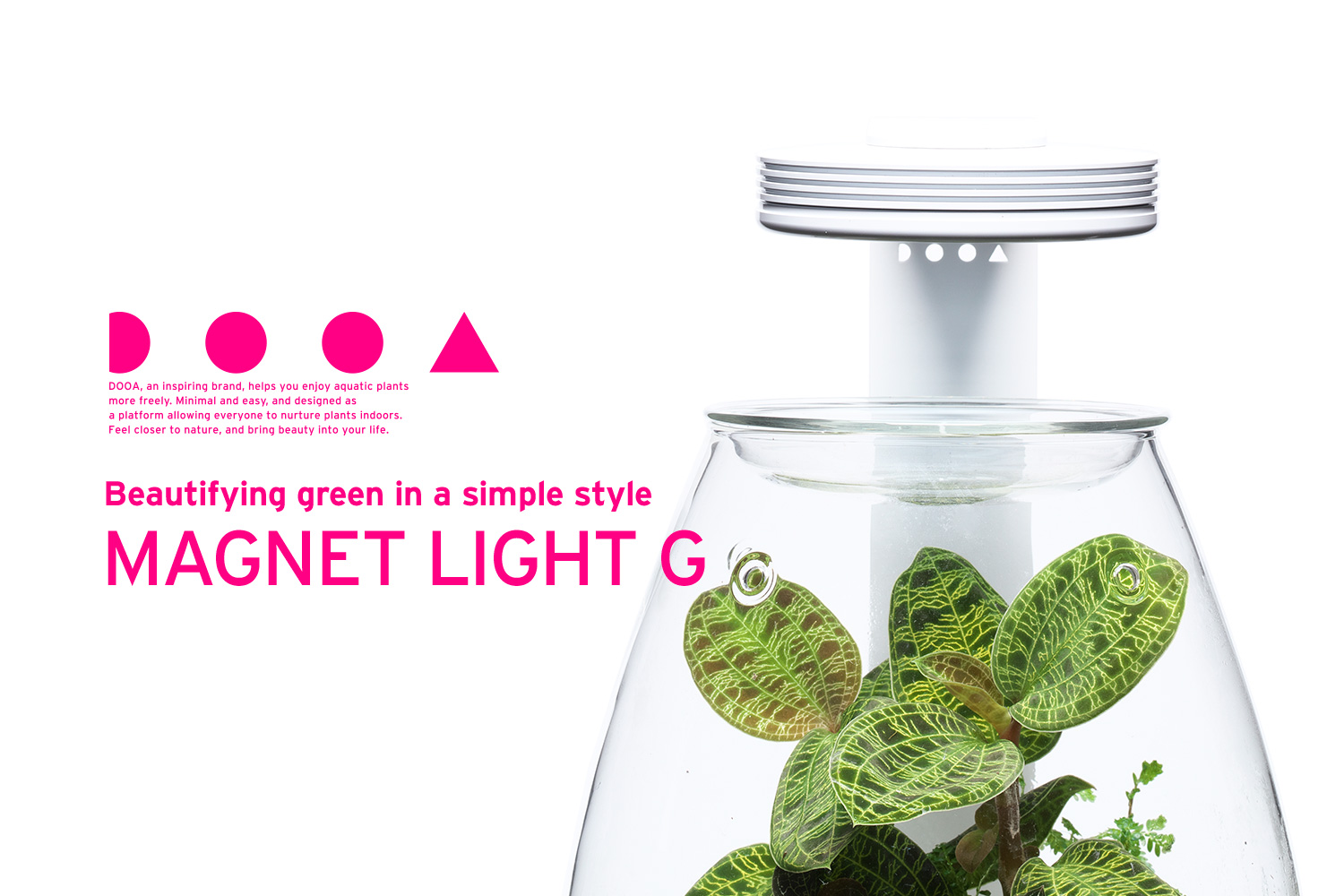 From DOOA that proposes new fun ways to grow plants, Magnet Light G, small LED lighting fixture, optimal for Glass Pot SHIZUKU and Neo Glass Air will be released.
Magnet Light G is equipped with 20 white LED lights (green bulbs) for making the green color of plants look vivid in its compact body (Rated power 10W). The built-in magnet on the topside enables Magnet Light G to be detachable to Magnet Light Stand created for Magnet Light G. Furthermore, Magnet Light G can be used just by placing it on Glass Cover of Neo Glass Air. The quantity of light can be adjusted in 6 levels except when the light is off.
For optional stands, the lineup includes Magnet Light Stand in 3 sizes and Magnet Light Arm (for Wood Base). You can choose an appropriate size for Glass Pot SHIZUKU or size of Neo Glass Air. Combine with Magnet Light G and enjoy growing aquatic plants and Jungle Plants with unconventional thinking.

※USB power adapter does not come with Magnet Light G. Separately purchase a USB power adapter (5V2A: USB Type-A) available on the market.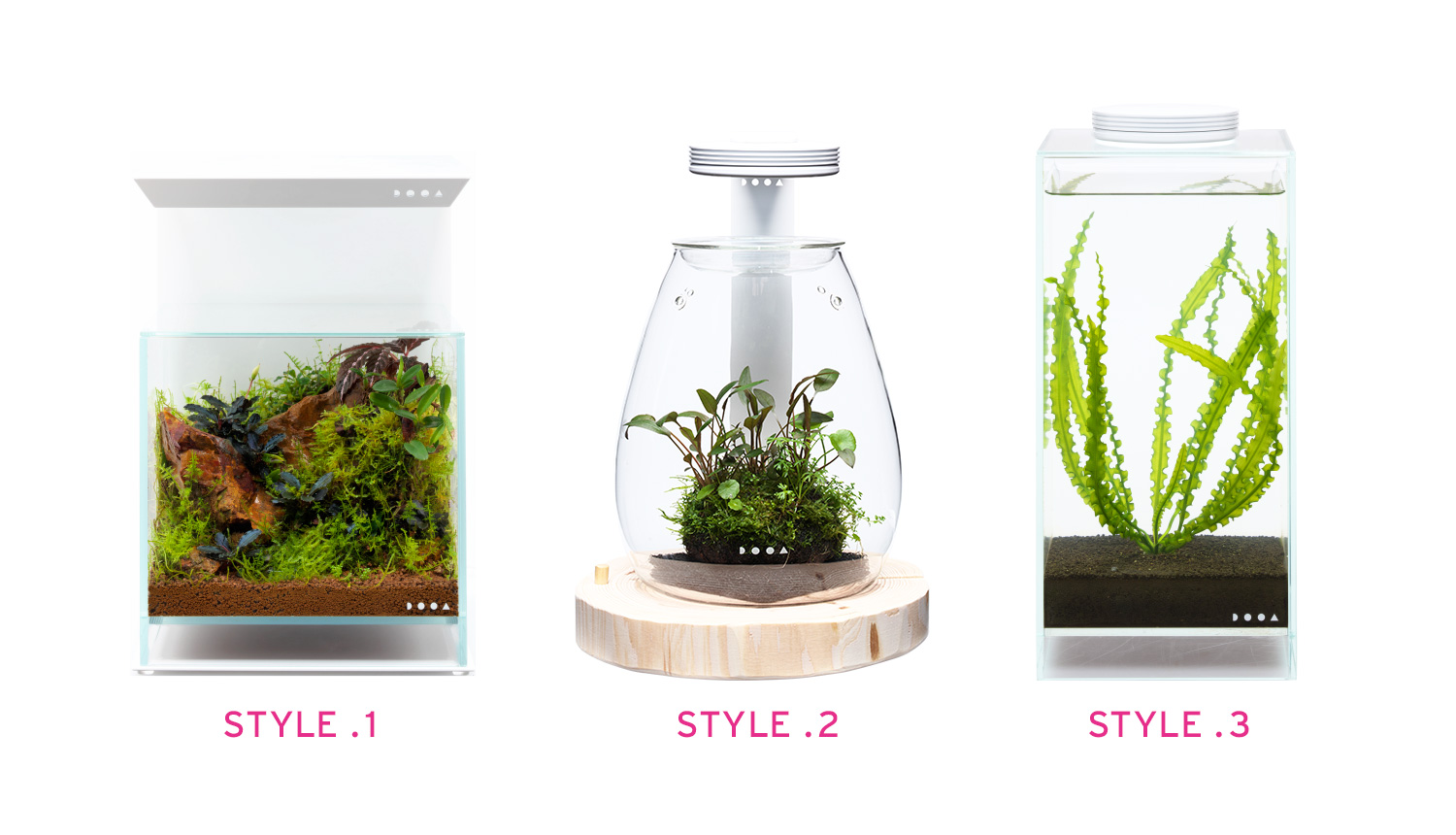 ■DOOA MAGNET LIGHT G – Product Information
https://dooa.jp/en/products/2020/10/magnet-light-g/

■DOOA MAGNET LIGHT STAND – Product Information
https://dooa.jp/en/products/2020/10/magnet-light-stand/

■DOOA MAGNET LIGHT MOUNTING ARM – Product Information
https://dooa.jp/en/products/2020/10/magnet-light-mounting-arm/