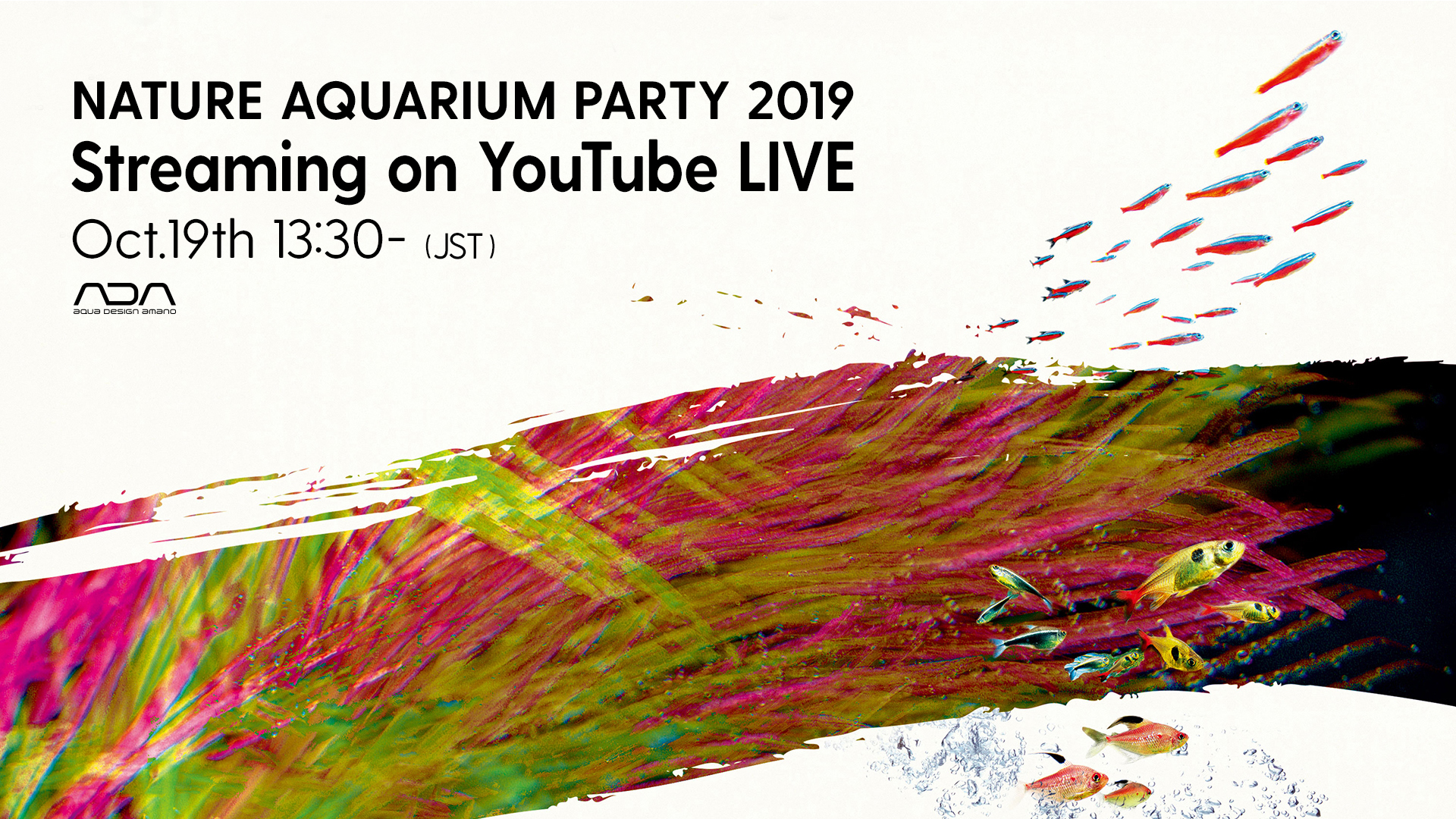 The spectacular event, Nature Aquarium Party (NA Party) which the aquarists from all over the world get together will be broadcast on Live from Niigata where is the central place of Nature Aquarium.

Please visit official website for more information of Nature Aquarium Party 2019 >

Top winning works of the IAPLC2019 will be finally unveiled to the public, and the contest judges' and winners comment will be broadcast. Let's enjoy the party together!


"Nature Aquarium Party 2019 broadcast on YouTube LIVE"
https://youtu.be/By9u9D0jDs4
October 19, 2019 Start at 13:30 (JST)

Broadcast Schedule
13:30 1st Section Awarding Ceremony

*2nd Section will not be broadcast on live.
*Time schedule and contents may change/cancel without notice.
*Disturbance may occur in the image depending on the condition of the Internet.