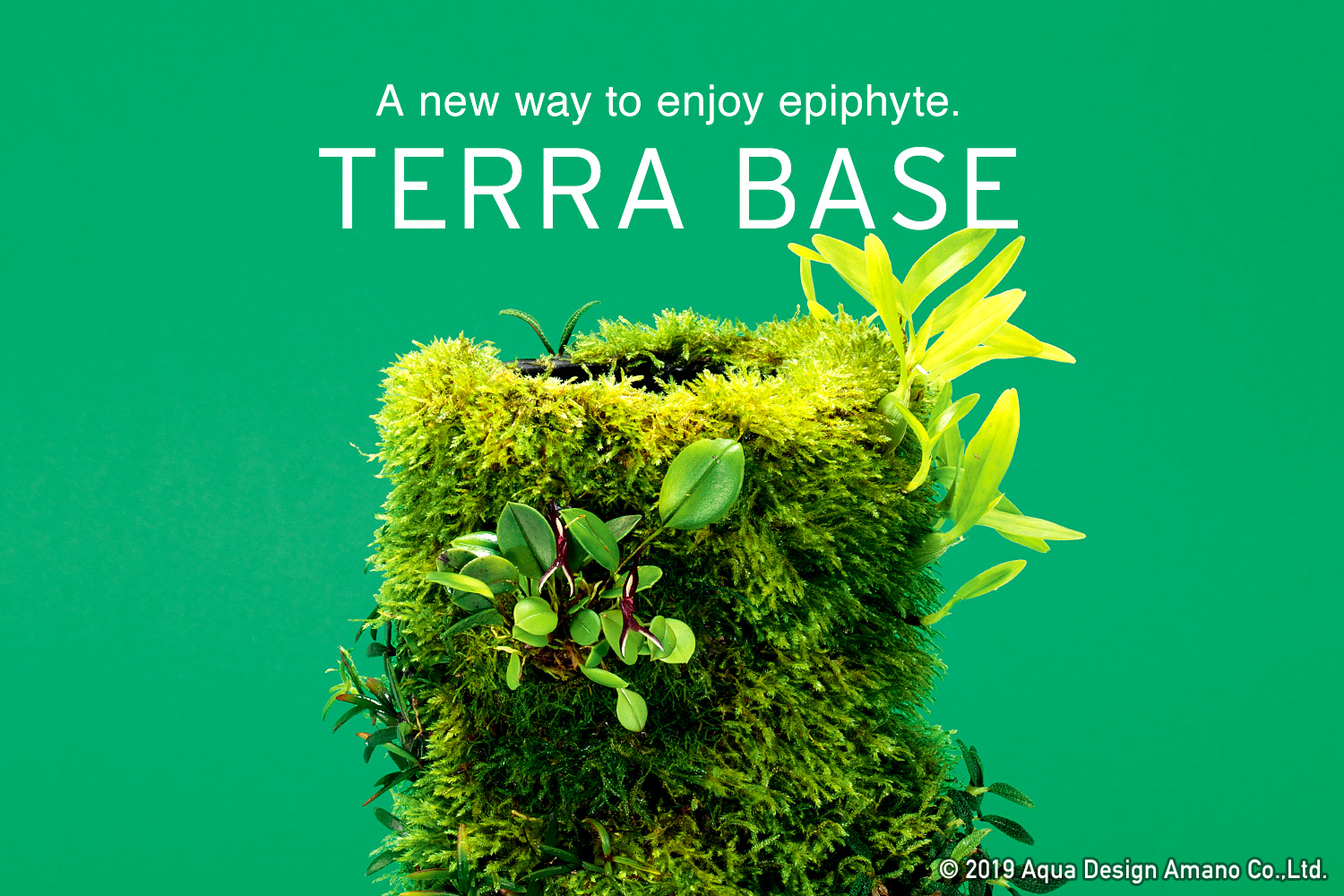 TERRA BASE, a new product in DOOA series, is on sale now.
TERRA BASE is a product for keeping small orchids, ferns, moss growing in a state close to the condition of natural habitat, like trunk of trees in the rainforests. Because of pottery-mode cylindrical body, water oozes little by little on the surface and the surface temperature drops due to heat of vaporization if you fill the water inside. With this property, the optimal conditions are easily set up to grow epiphytic plants that prefer cool and humid environment.
*Patent Pending

Please immerse it in water with a bucket and let it absorb water first and then spread aquatic moss, such as Taxiphyllum Barbieri, thinly over the TERRA BASE and fix your favorite epiphyte. After that, set it in an aquarium tank such as NEO GLASS AIR and fill the TERRA BASE with water. Now, all preparations for growing the plants are completed. TERRA BASE M is perfectly match with NEO GLASS AIR W20 x D20 x H35 (cm). With a combination of the NEO GLASS AIR W20 x D20 x H35 (cm), it makes possible to grow epiphyte requiring high air humidity.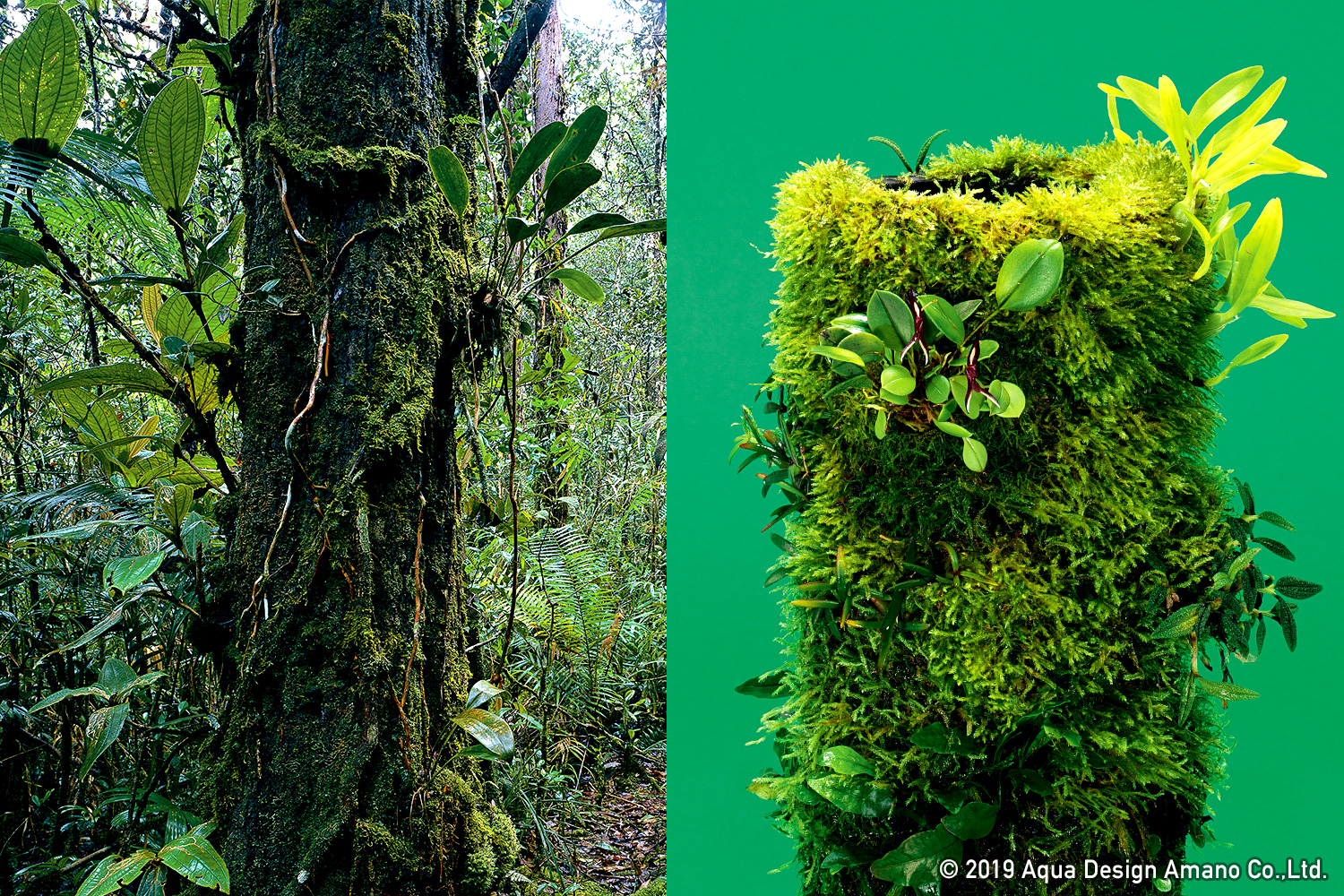 ■​DOOA TERRA BASE
http://dooa.jp/en/products/2019/03/terra-base/