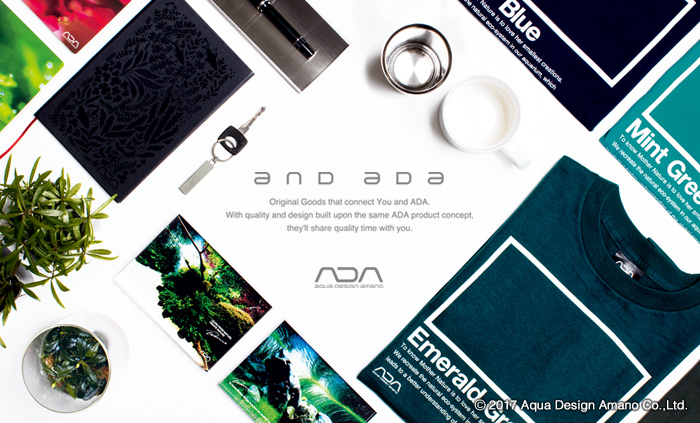 ※ Photo is used for illustrative purposes only


Your ordinary every day turns into the time connected to Nature Aquarium.

This spring, ADA launches a series of the new fan goods, "and ADA".

Aquarium tanks, lighting systems etc. – the aquarium equipment to enjoy Nature Aquarium are ADA's expertise. The "and ADA" series goes beyond the field of aquascaping, and features apparel and products that enable you to express your enthusiasm of Nature Aquarium.

The "and ADA" offers a wide selection of fan items, including T-shirt, acrylic photo block, bookmarker and much more! For ornamental or practical use, these items will bring you closer to Nature Aquarium in everyday life.

For more details on the "and ADA" series, please visit our special web page.


and ADA Products Page:
http://www.adana.co.jp/en/andada/

※ The "and ADA" series is only available while stocks last.