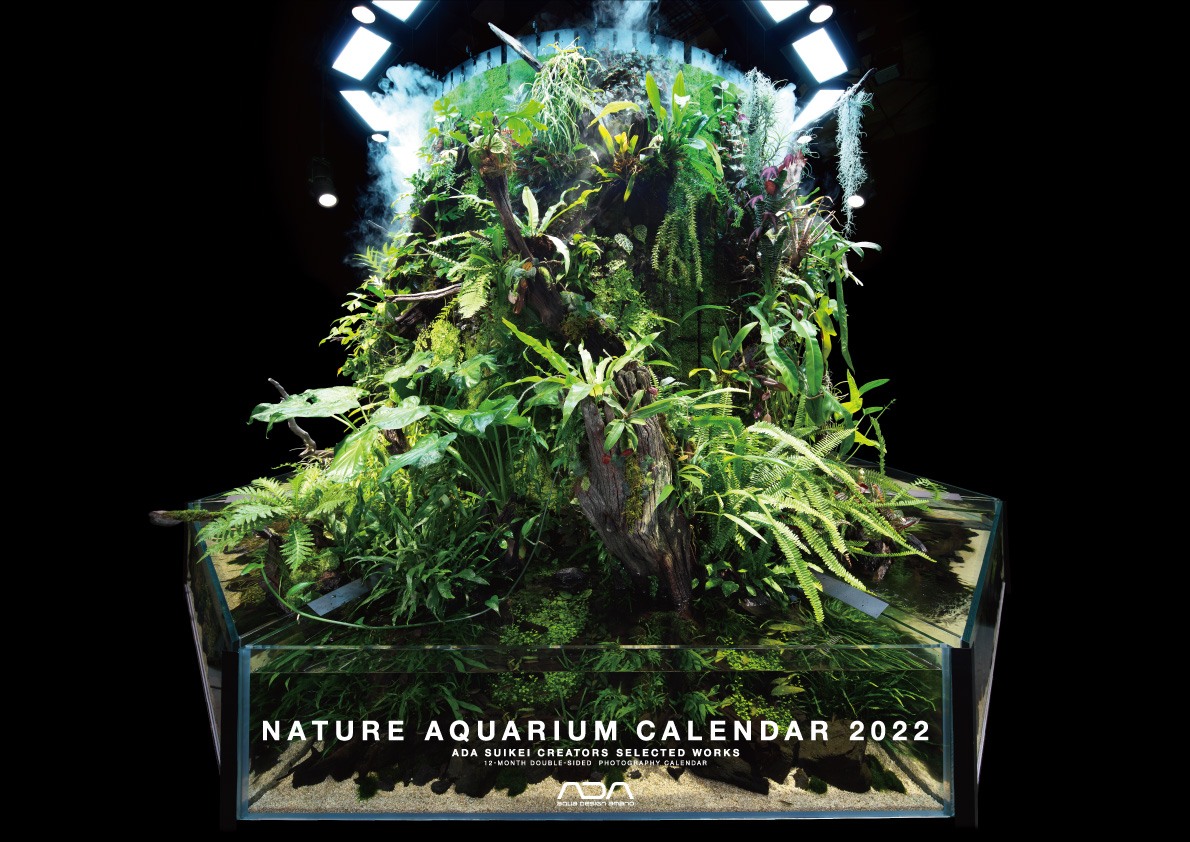 Nature Aquarium Calendar has been well-received every year. In the 2022 version, we are featuring 6 works selected from "NATURE AQUARIUM EXHIBITION 2021 TOKYO" held at the Gallery AaMo this fall. It starts from a masterpiece "NATURE TOWER 360°" on the cover, and the latest works by five SUIKEI creators are also featured in the calendar. Just like the 2021 version, each page of the calendar is double-sided, and 7 pages including the front cover come in a clear case (2 months per page). Photographs of the whole aquascapes are printed on the front side of the calendar, and close-up photos of the aquascapes are printed on the back. Please add a beautiful touch to your room with the Nature Aquarium Calendar. And we hope you'll have another wonderful year with the beautiful aquascapes.

Size Width 420 x Height 297 (mm)
※Total 7 pages including the front cover in a special clear case coming in a special pouch.
※Please contact your local ADA distributors for purchase of the Nature Aquarium Calendar 2022.