Aquatic plant affairs in the world's greenest city, Singapore – Extra Edition –
One of the hottest spot in Singapore right now is Gardens by the Bay where so many varieties of plants from all over the world are exhibited on an astonishing scale. Although there is no aquatic plant exhibit, it is a must see not only for plant lovers but also anyone. I can see a glimpse of Singapore's commitment to the greening policy. I would say enjoying plants indoor with ecosystem and natural scenery conscious is a global trend.
Lofty Supertrees welcomed us. I found it interesting that a mix of many varieties of tropical plants was planted and grew together, and eventually became a Supertree.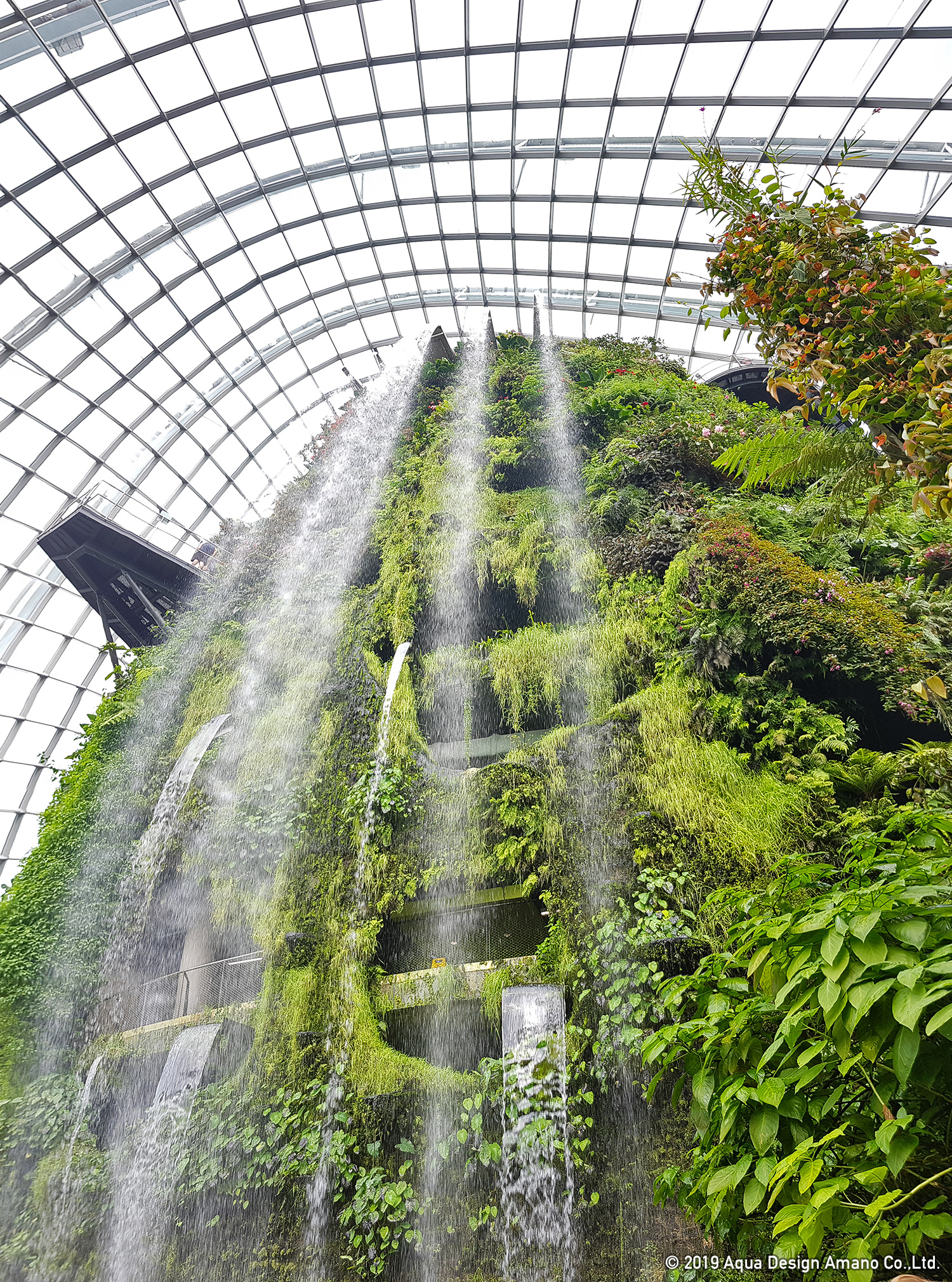 Exploring a 35m artificial mountain and waterfalls, Cloud Forest is the biggest attraction of Gardens by the Bay. The waterfalls at the entrance is simply mesmerizing.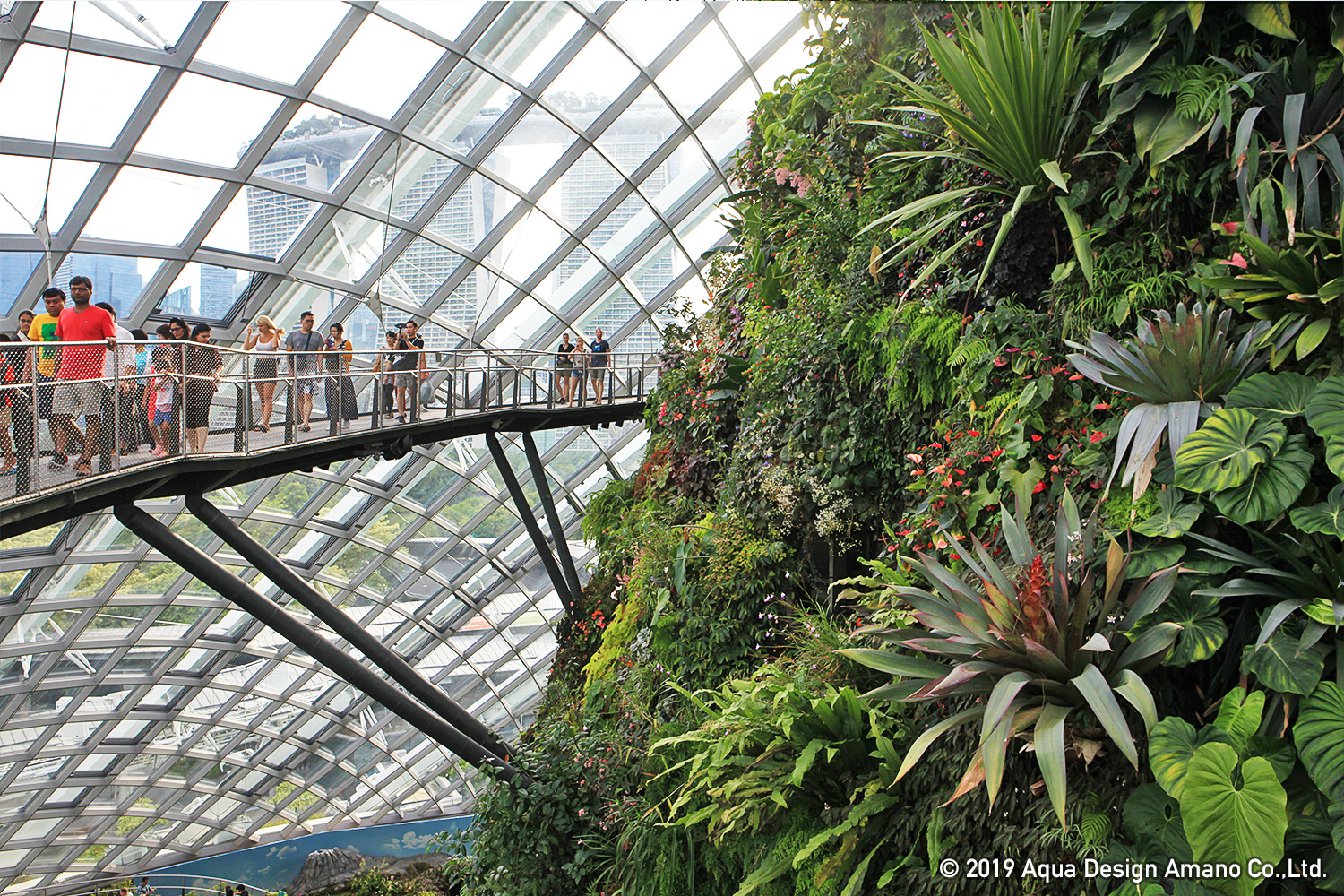 I felt as if I was walking around a mountain in a tropical jungle in the skyway while admiring so many varieties of plants. I was amazed by how perfect the detail expression was.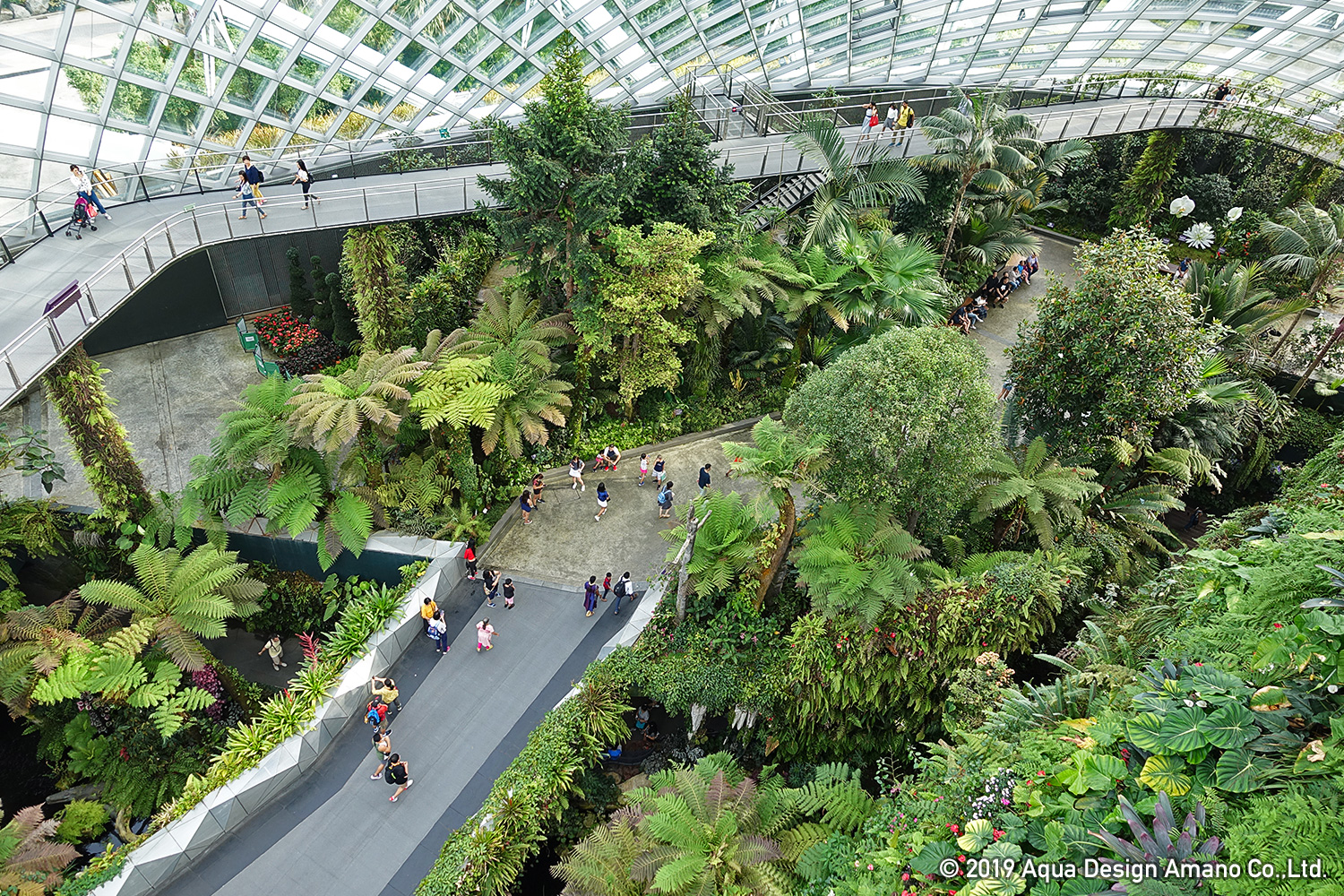 When we looked down from the skyway, it seemed that we were looking down tropical rain forests. The tree crowns looked beautiful.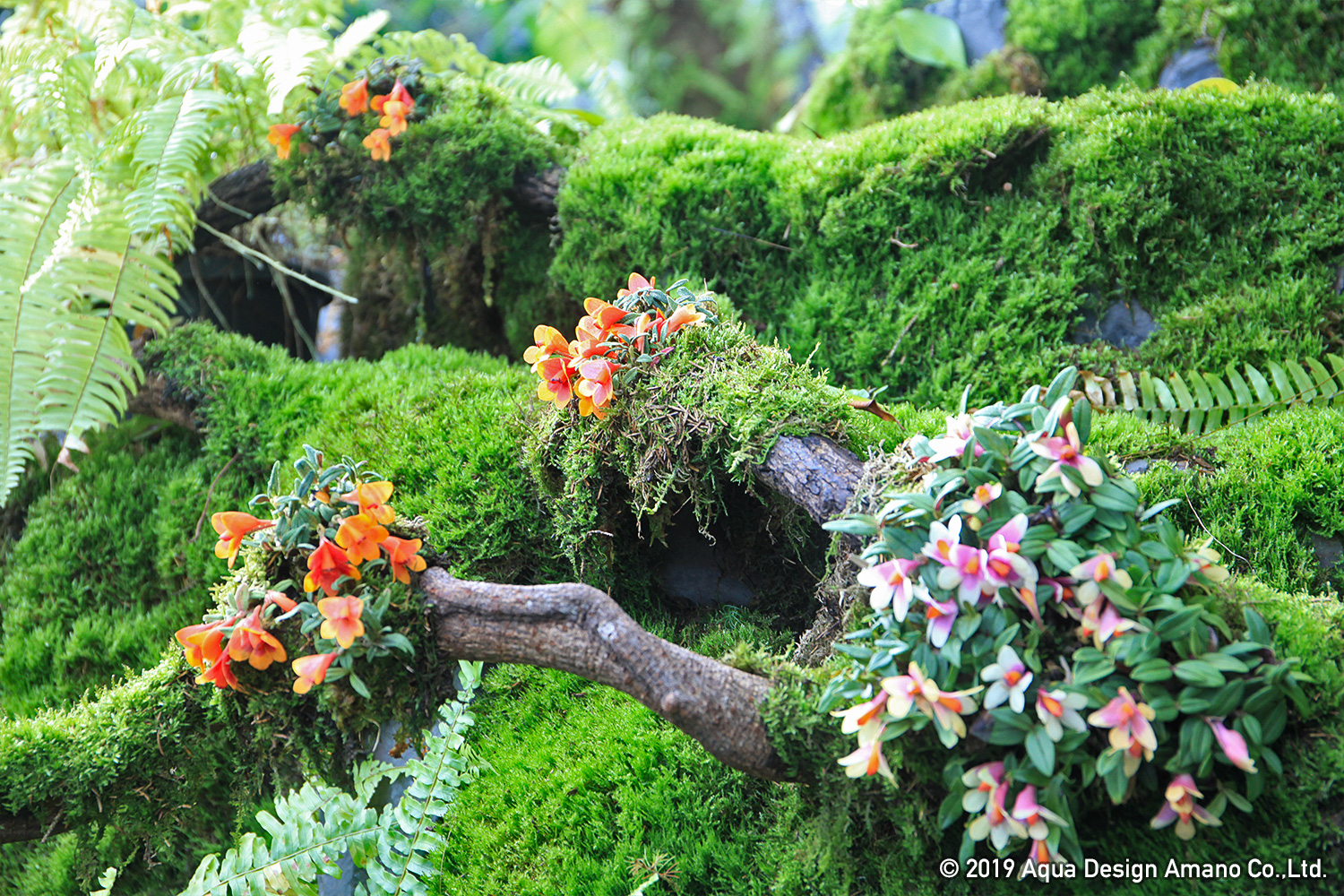 Ultra-small orchids were also exhibited. Cool type, Den. cuthbertsonii was blossoming beautifully.