Aquatic plant affairs in the world's greenest city, Singapore – Shops –
Singapore also goes by the name of Garden City with the country's thorough greening policy. As soon as we arrived at Changi International Airport, we were amazed by a grand production of greens and water of the large scale facility, Jewel. There are so many tropical plants planted everywhere in the city. And the center of the city are lined with high-end brand shops. ADA's new distributor, ADA Singapore just opened a showroom in the East Coast area. How will the aquatic plant market in the green city be developed?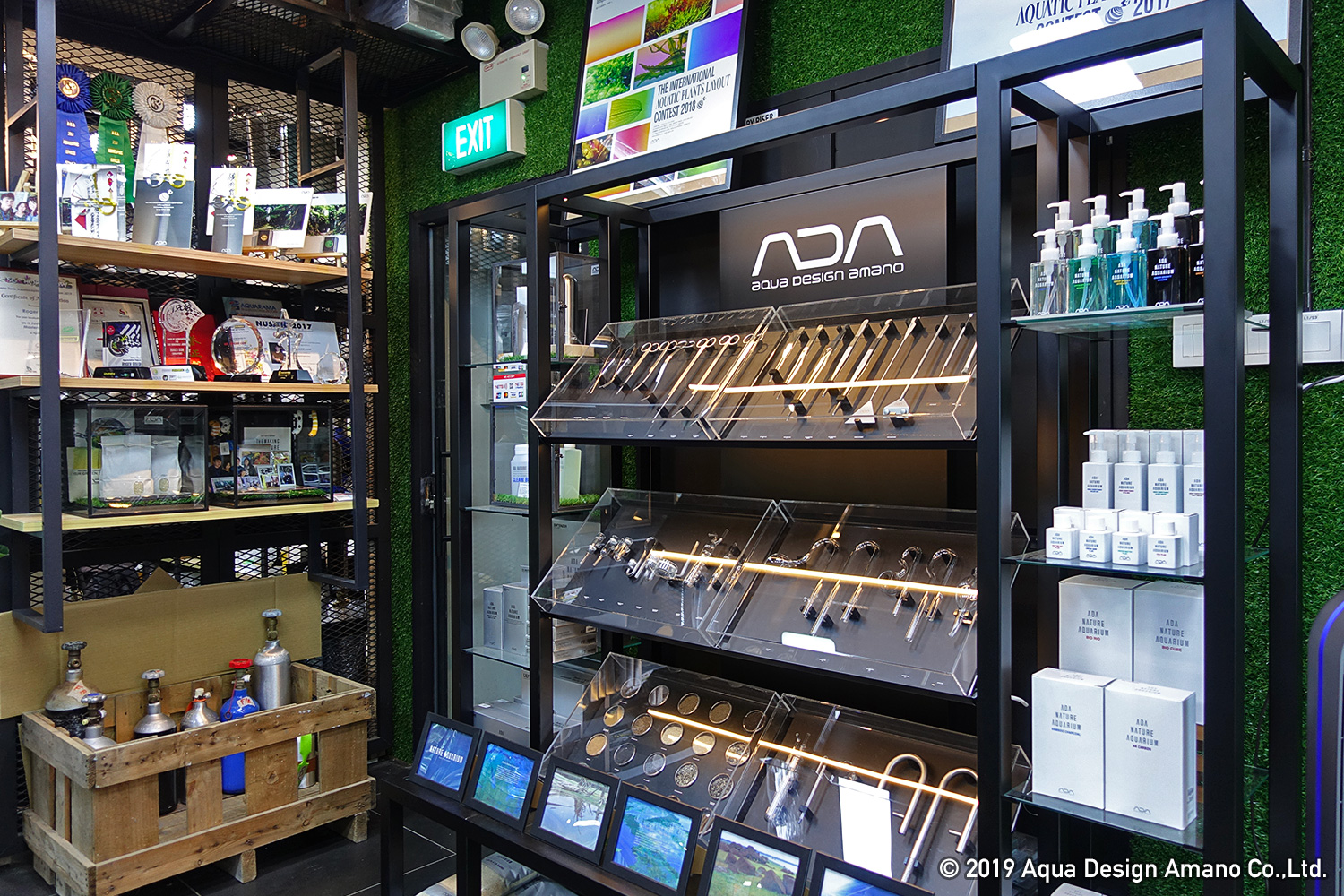 ADA products are beautifully displayed in ADA's original display showcase. On the left, a winning plate of IAPLC and so many glorious contest results are lined up.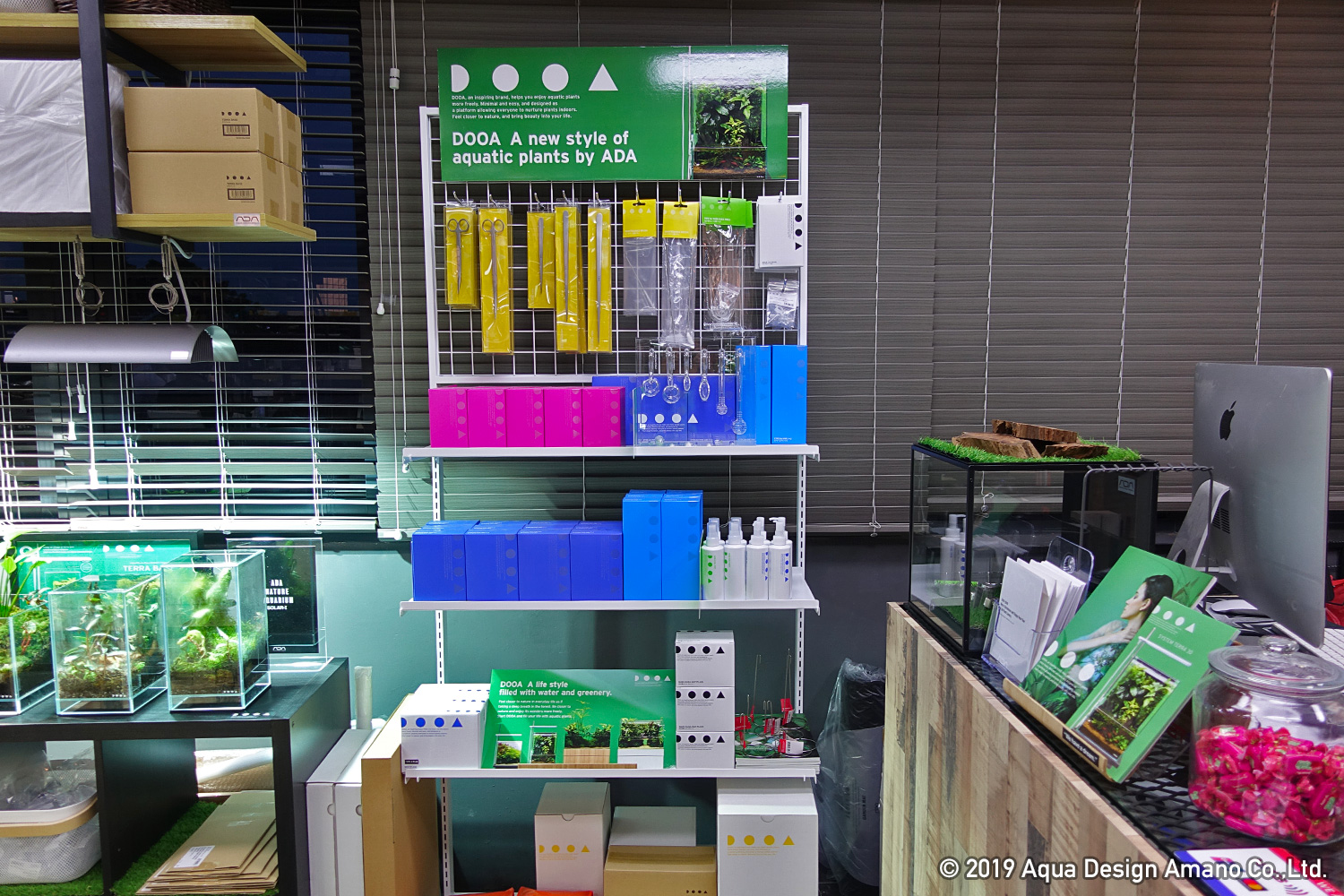 There are full lineups of DOOA products. Small and stylish aquarium tanks and products are preferred in Singapore because houses are generally small there.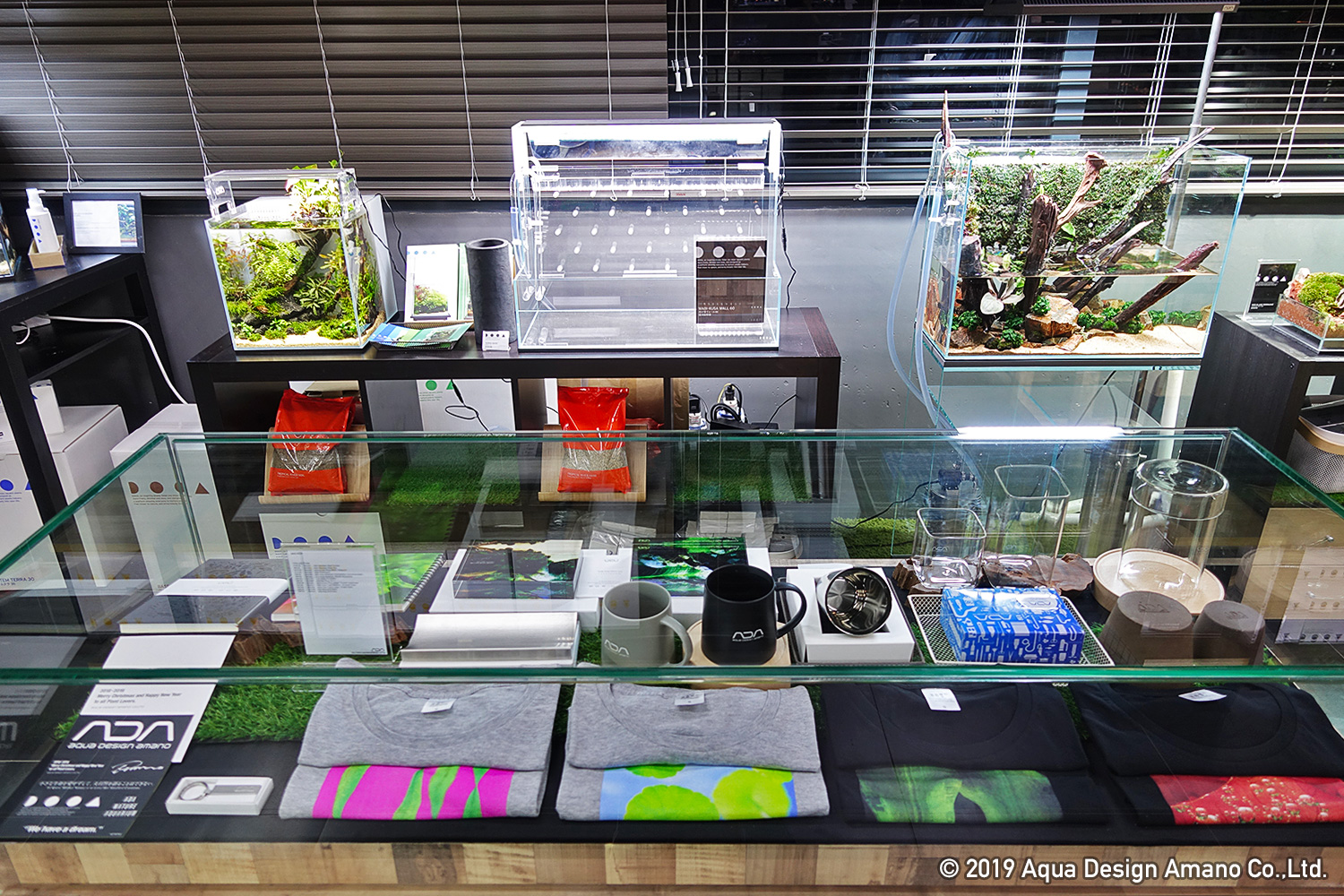 They carry a variety of ADA collector's items for ADA enthusiasts. As a matter of fact, the owner self is an ADA enthusiast. And he owns some special items not for sale.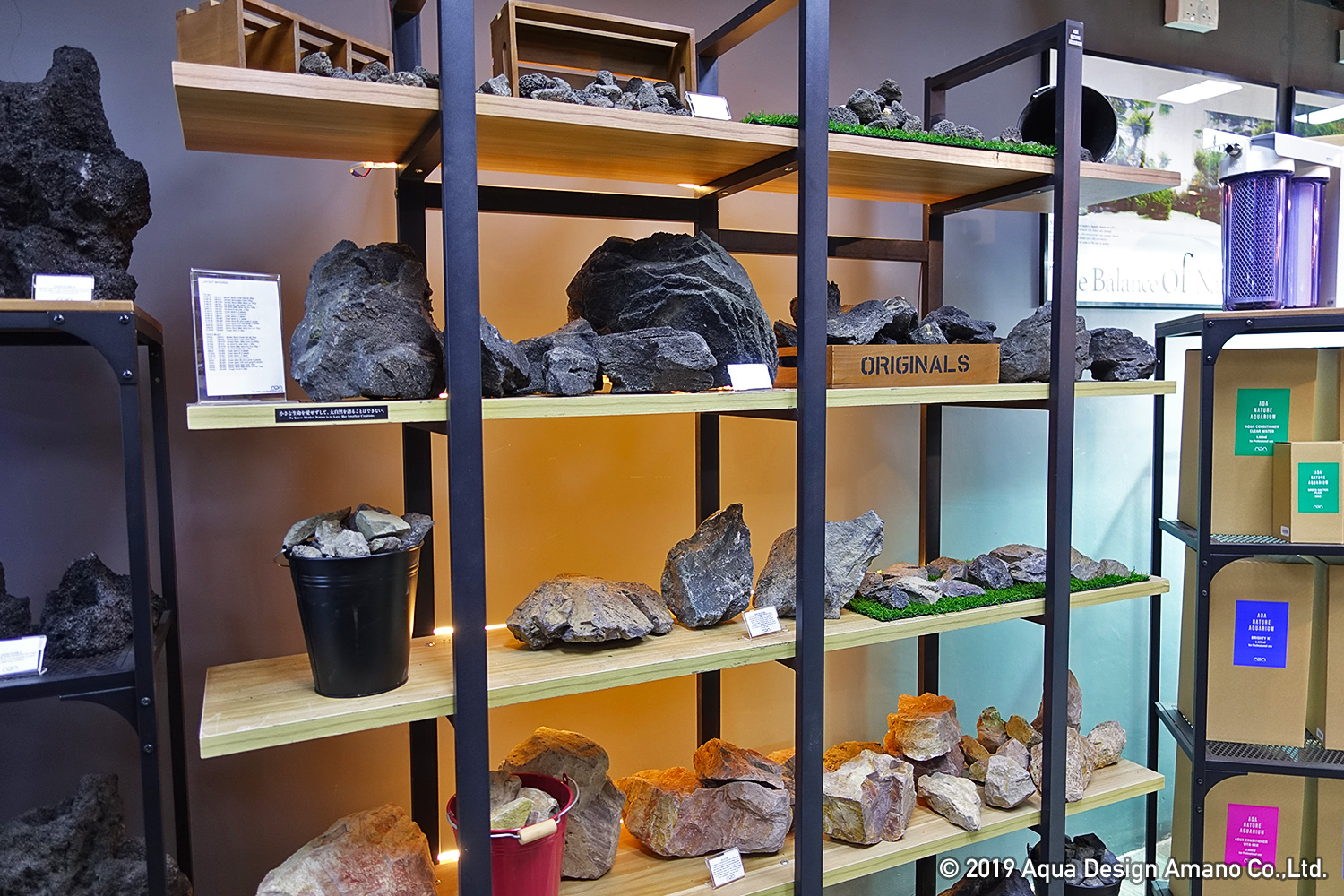 Even the display of stones is very stylish.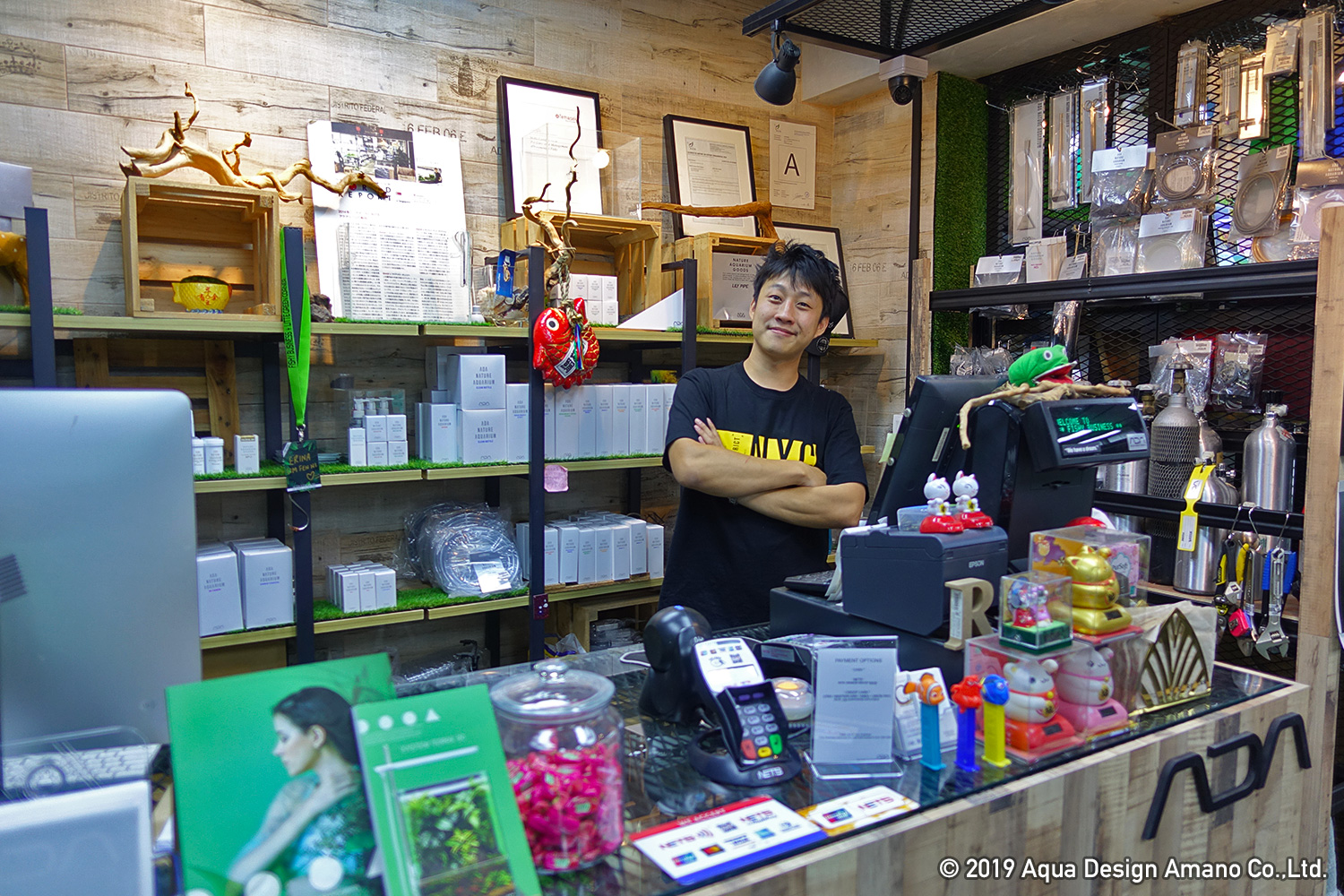 A shop owner and a representative of ADA Singapore, Mr. Roger Goh. Although he is still young, he is known as a talented aquascape creator.
One of the best retail stores in Singapore Sun Pets & Aquariums has a friendly atmosphere.
There are ADA's main products. Brighty Series and Aqua Soil are popular.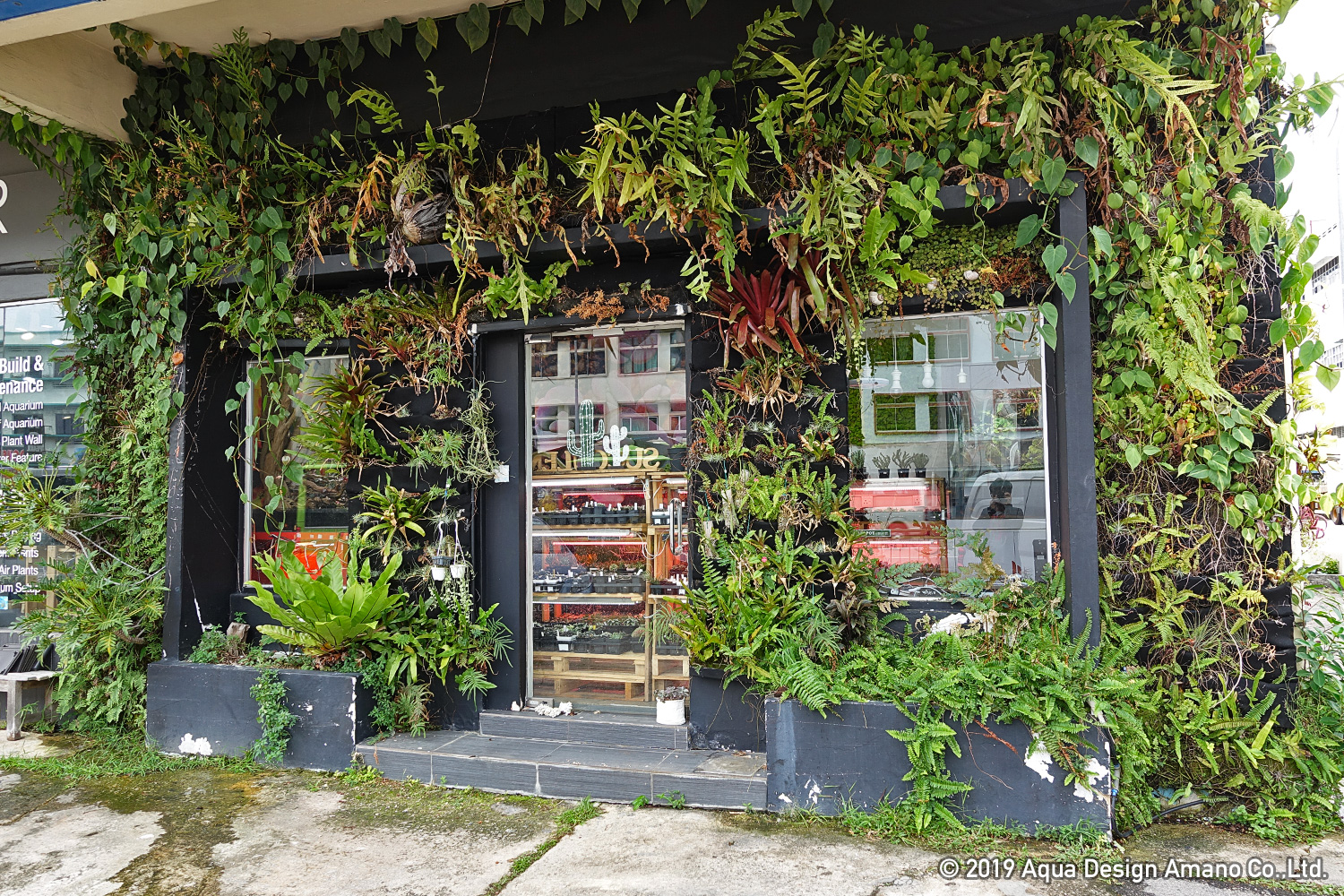 This botanical vibe is beyond words. At a store that carries tropical fish and tropical plants called Green Chapter.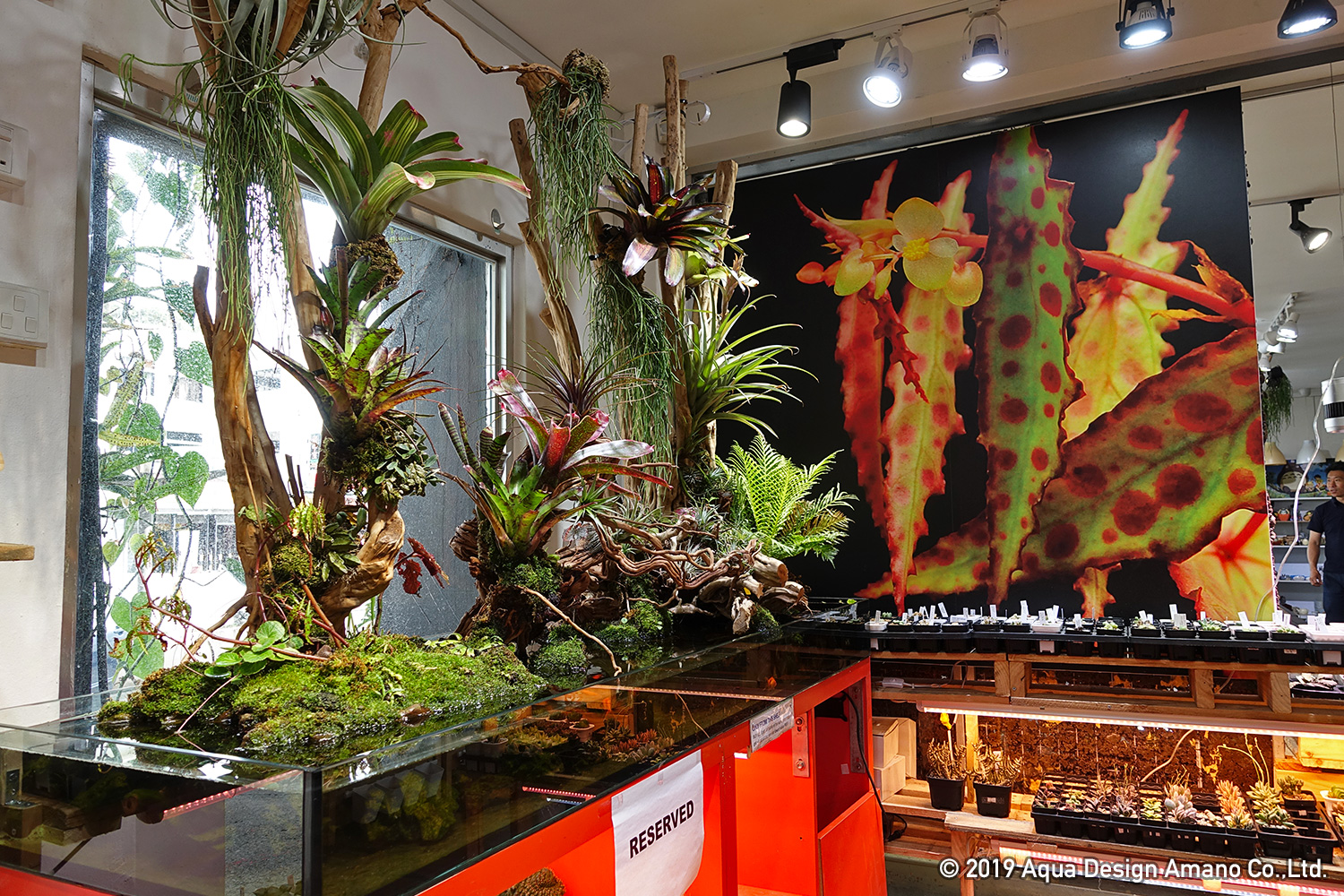 Terrarium and Paludarium have been gaining in popularity in Singapore. (At Green Chapter)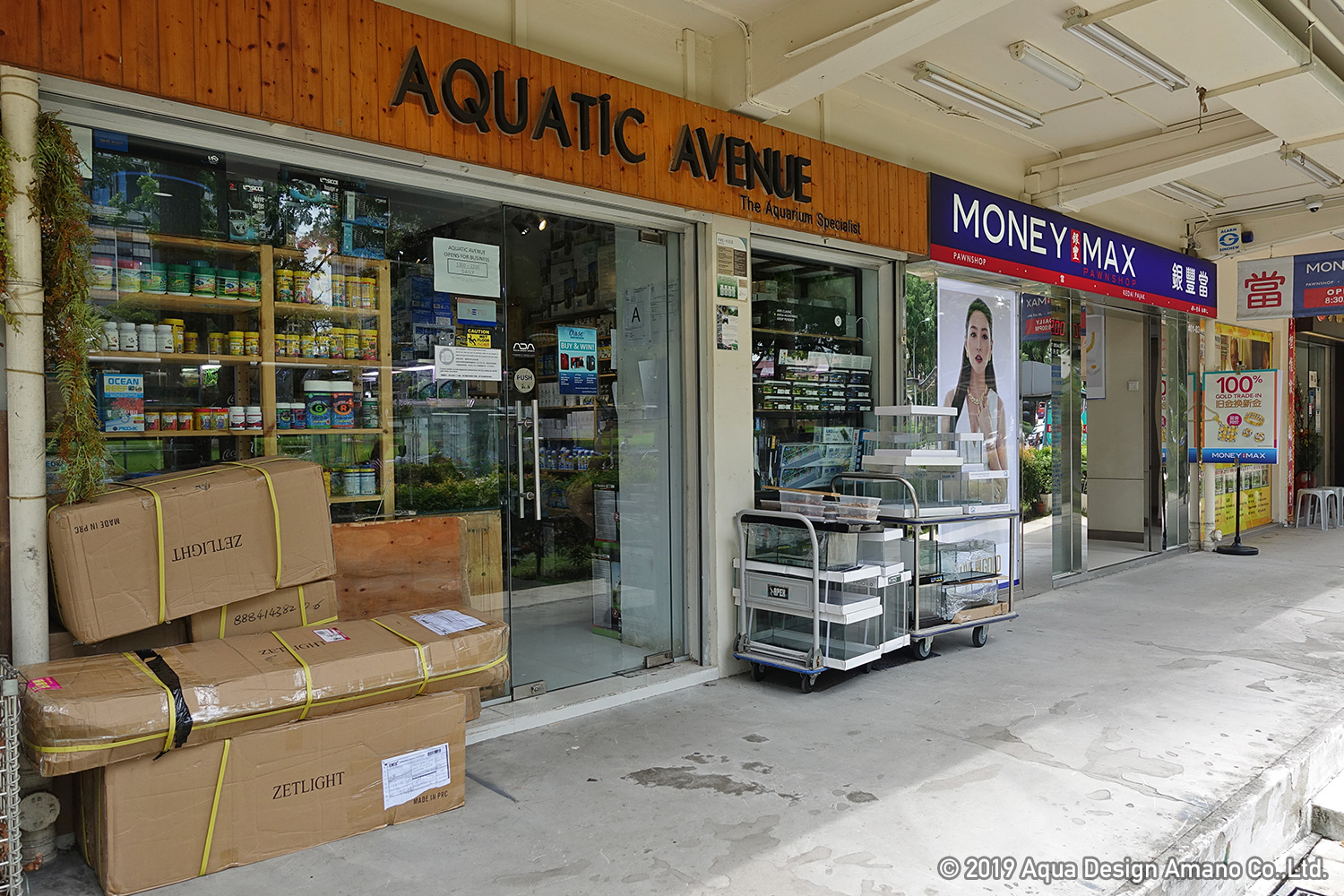 There are quite many residential buildings with retail stores on the ground floor in Singapore.
The photo is from Aquatic Avenue.