NA PRODUCTS STORY #01 SOLAR RGB
ADA NATURE AQUARIUM offers a wide range of products that are necessary to create Nature Aquarium style layouts.
In this section, we will introduce the appeal of our products, produced with performance, design, and originality.
Solar RGB, ADA's flagship lighting system that led the way to a new era of lighting

Lighting systems are indispensable for enjoying Nature Aquarium. Their role is not only to promote photosynthesis, but also to illuminate a beautiful aquascape, and they must be well designed as part of an aquarium system. So again, I would like to introduce Solar RGB to our readers, the light that ADA has optimized for the growth of aquatic plants.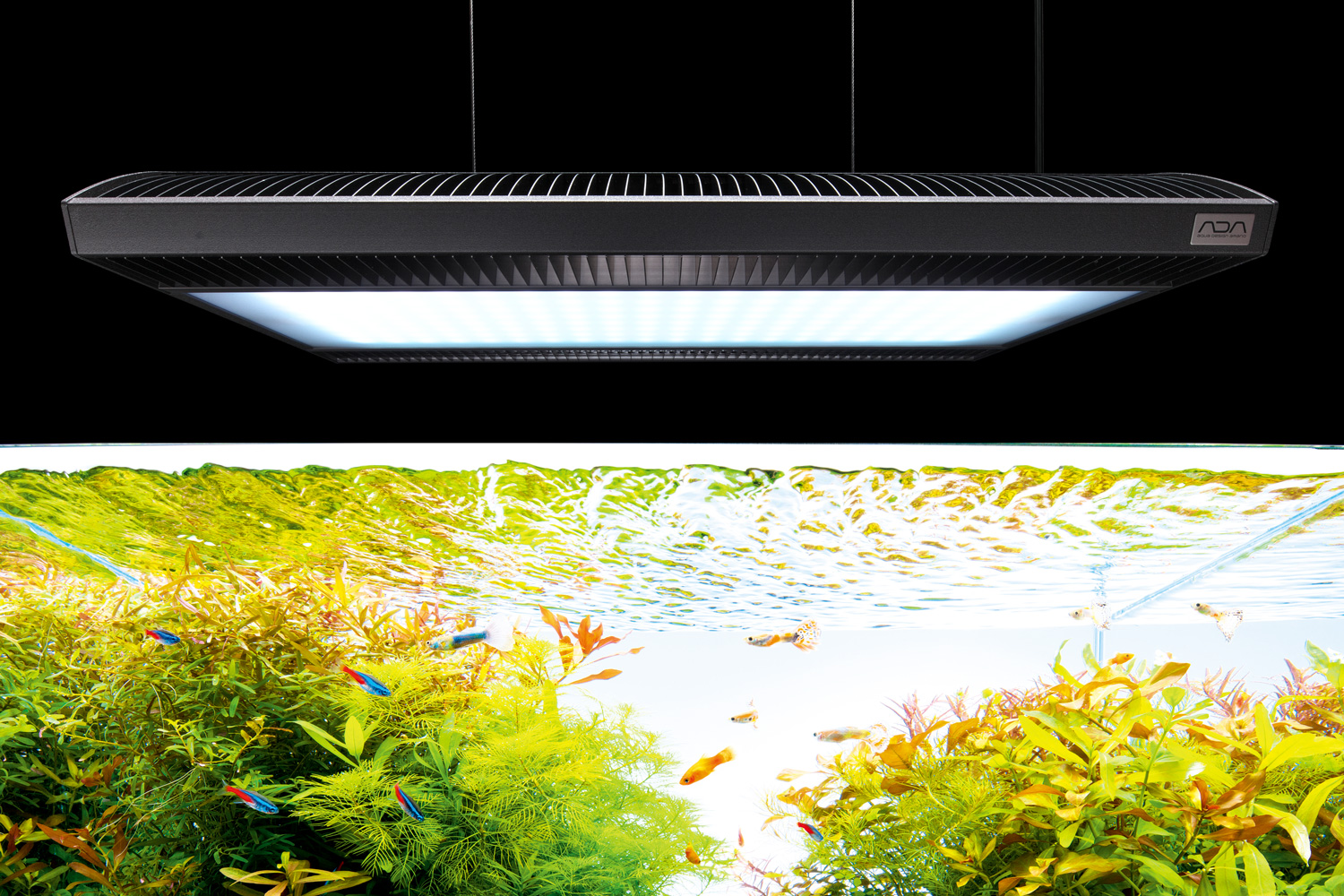 At the product development stage, we avoided simple high light intensity that would cause color scattering, and extreme color rendering that would spoil the original colors, but achieved the optimal wavelength distribution for growing and viewing aquatic plants*. This light is currently the best high color rendering LED lighting for aquatic plant cultivation. In terms of the balance of wavelengths, it contains a large amount of blue wavelengths, which creates a sense of transparency in the water. It is also effective in promoting photosynthesis of aquatic plants in an aquarium because its water penetration rate is high. In addition to the performance aspect, the shape of the product is designed with both functionality and design in mind.  Healthy aquatic plants and a school of fish swimming through them-you can enjoy your Nature Aquarium with the best quality lighting.

*Patent granted.