Mizukusa FOCUS 'Advances on the Wabi-Kusa Mat'
ADA's plant products are devised consistently with the aim of offering better products. There are two points that have recently been improved in the Wabi-Kusa Mat. Although it is difficult to notice at first glance, it has changed greatly when in use. This time I would like to introduce the improvements.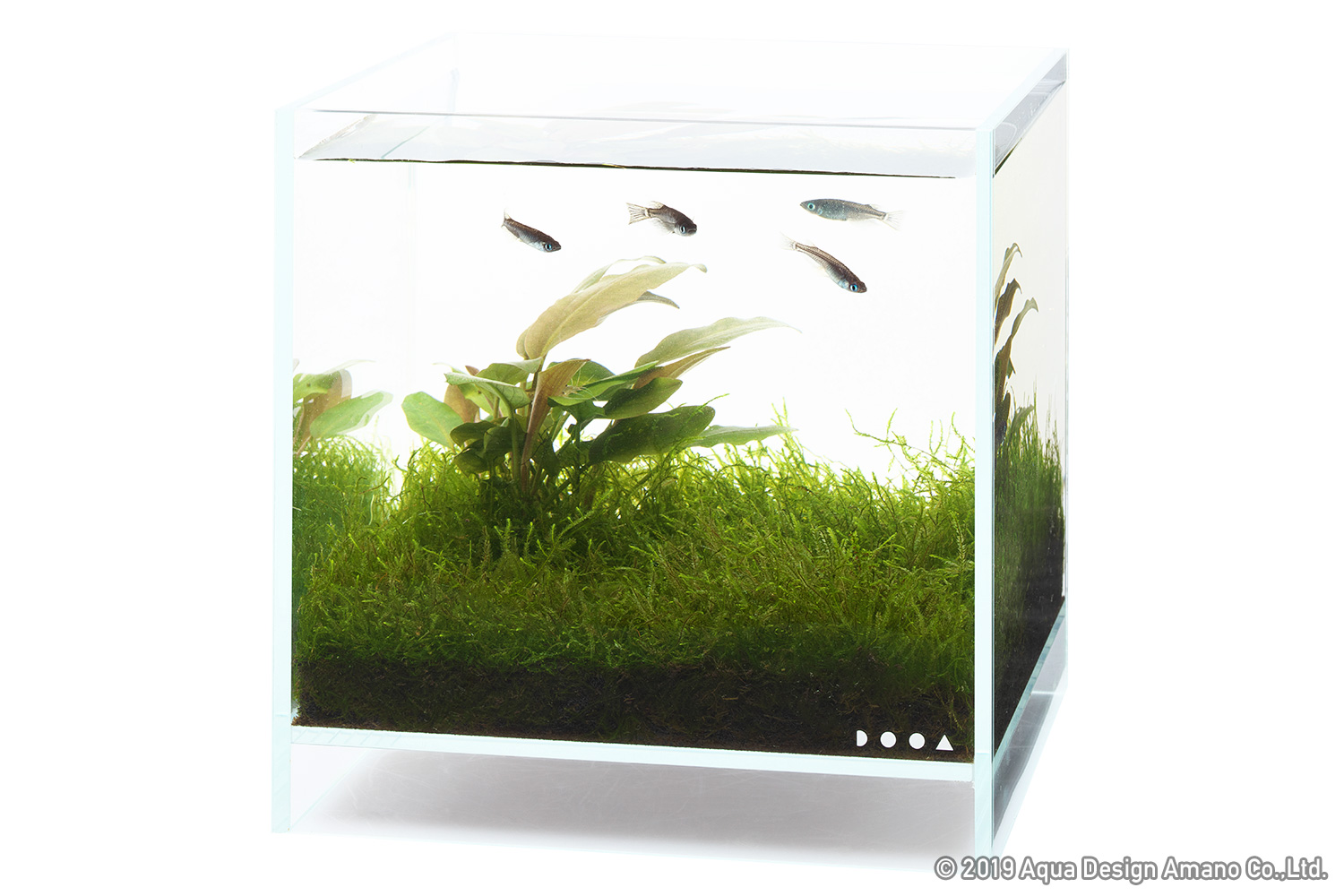 Wabi-Kusa Mat is an ADA's aquatic plant product with moss and aquatic plants on a special mat. Taking advantage of its good state of plants taking roots, water permeability, and the ability to sink in water, it is used in various layouts. In order to refine its ease of use, two further improvements were added. First, we devised the ingredients of raw materials when manufacturing mats and improved the pH fluctuations as much as possible. Even if it is used in a place with a small amount of water, it does not affect other living things. Secondly, it was improved to finish without using the thread that was necessary for attaching the moss. In the past, biodegradable thread was used, but a special production method was devised to keep moss evenly even without thread. Now Wabi-Kusa Mat is available with improved usability due to the above two improvements. As shown in the photo, W20 x D20 x H20 (cm) Neo Glass Air can be decorated with several types of Wabi-Kusa Mats to have  simple aquatic layout. So please use and enjoy the Wabi-Kusa Mat in various ways.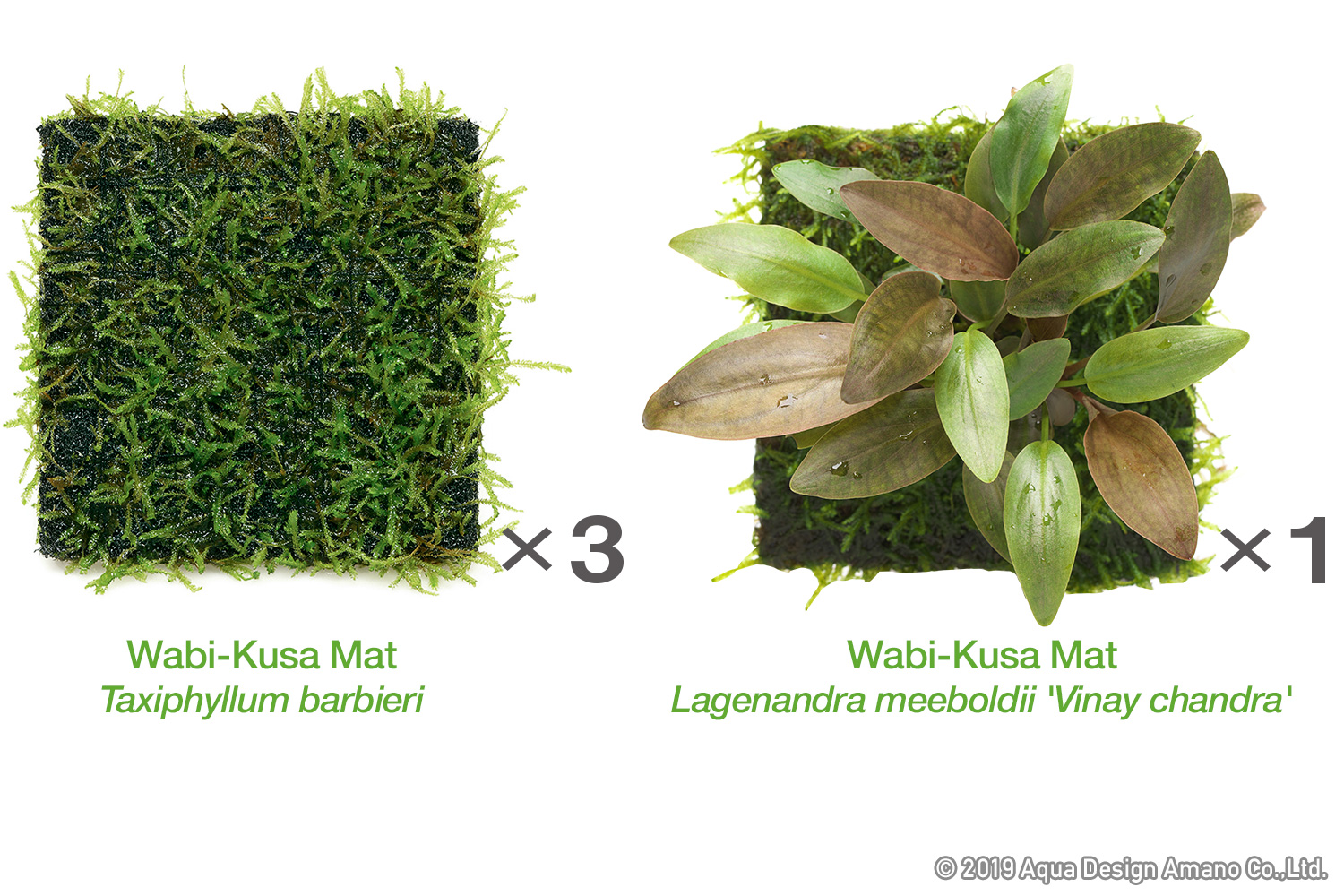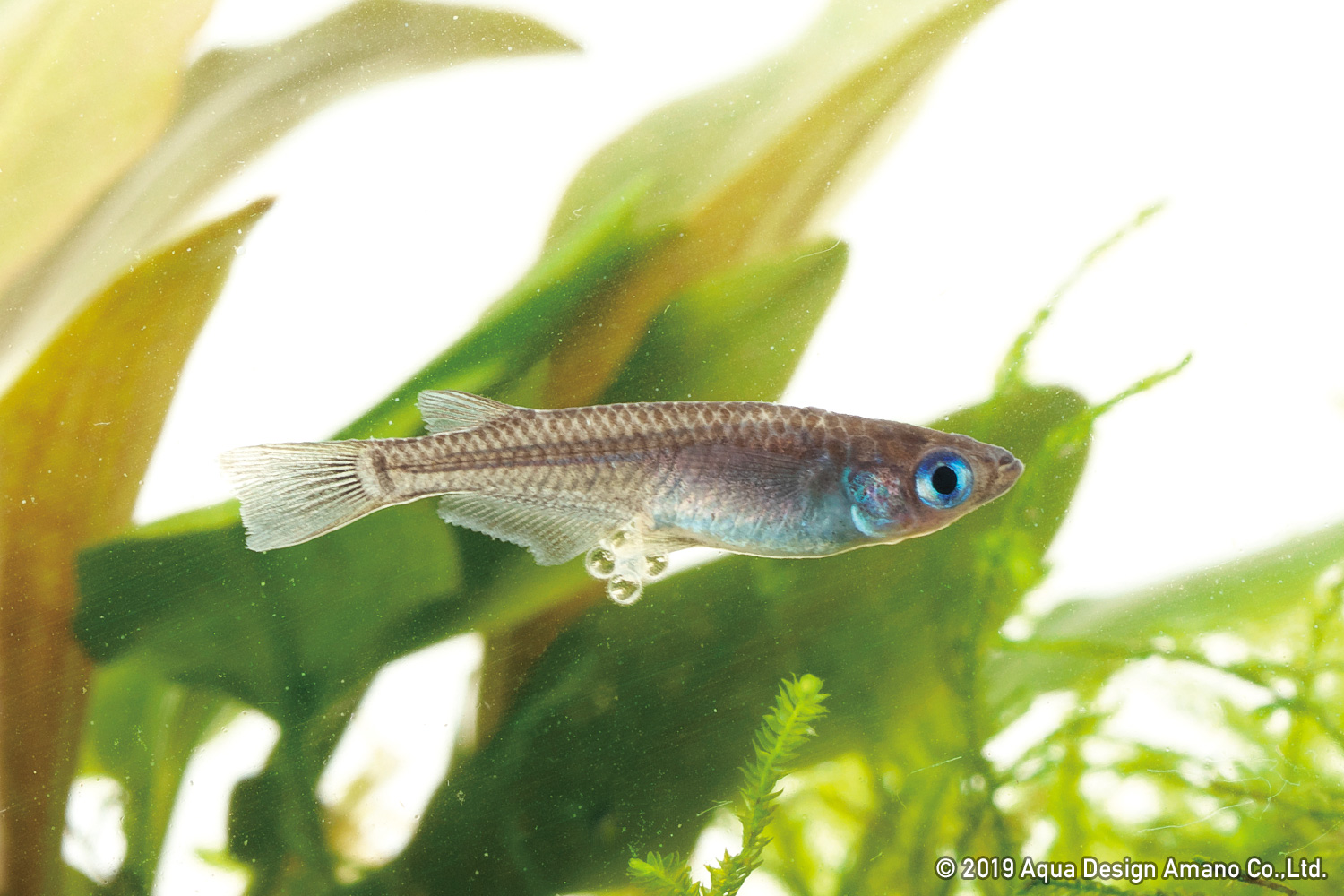 Taxiphyllum barbieri that stretches from the Wabi-Kusa Mat is also ideal for medaka spawning beds.