Developed for safer and more efficient management of Nature Aquarium -POWER CORD S-70
In Nature Aquarium, controlling on and off of lighting, CO2 injection and aeration was commonly managed by the NA Control Timer II because it is necessary to turn them on and off at a fixed schedule every day for healthy plant growth. NA Control Timer II switches everything simultaneously, it cannot be set in minute increments due to its analog specifications. CO2 is provided to promote photosynthesis of aquatic plants, but it is ideal to stop it about 30 minutes before turning off the light because it will reduce the wasted CO2 amount remaining in the water. Aeration using an air pump is given to release excess CO2 remaining in the water into the air after the lights are turned off. However, there might be times when you want to make it a short time instead of overnight because of the operating noise it makes at night. Newly released Power Cord S-70 has timer functions that can be set for each outlet and thus, lighting, CO2 injection and air pump can be individually controlled, making ideal management possible. Moreover, Power Cord S-70 can be housed in a metal casing with the outlets facing down. It will prevent water from running down through the electrical cord and reaching the outlets and enables you to use electrical equipment safely around aquarium tanks. Get ready for the latest technology of Nature Aquarium with Power Cord S-70.
Power Cord S-70
Power Cord S-70 is a smart power strip with built-in timer function that can be controlled remotely with smartphones. Uniquely developed by ADA, it's designed to handle up to 70 routines in order to manage not only Nature Aquarium but paludarium systems.
Size: W290×D60×H110(
mm
)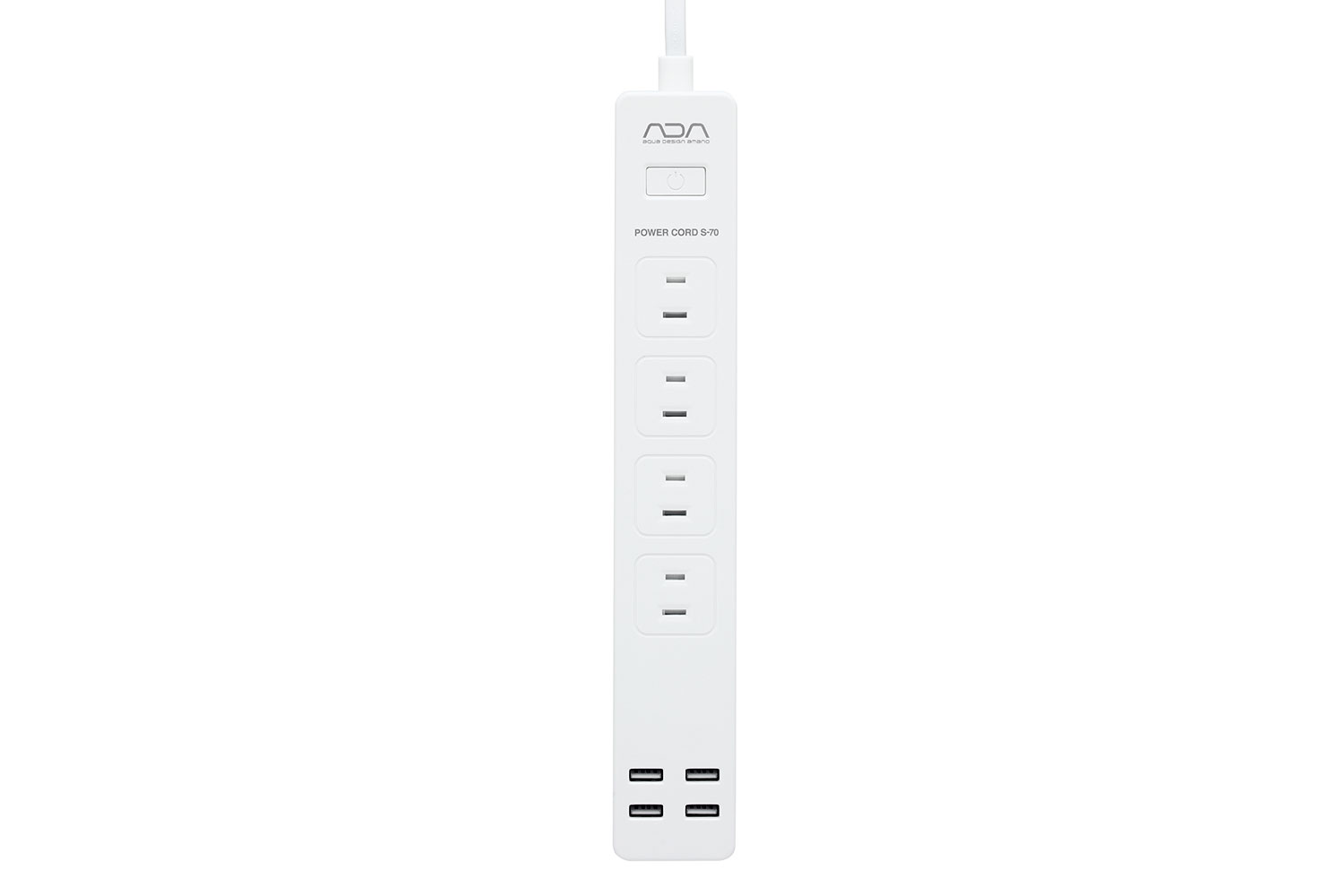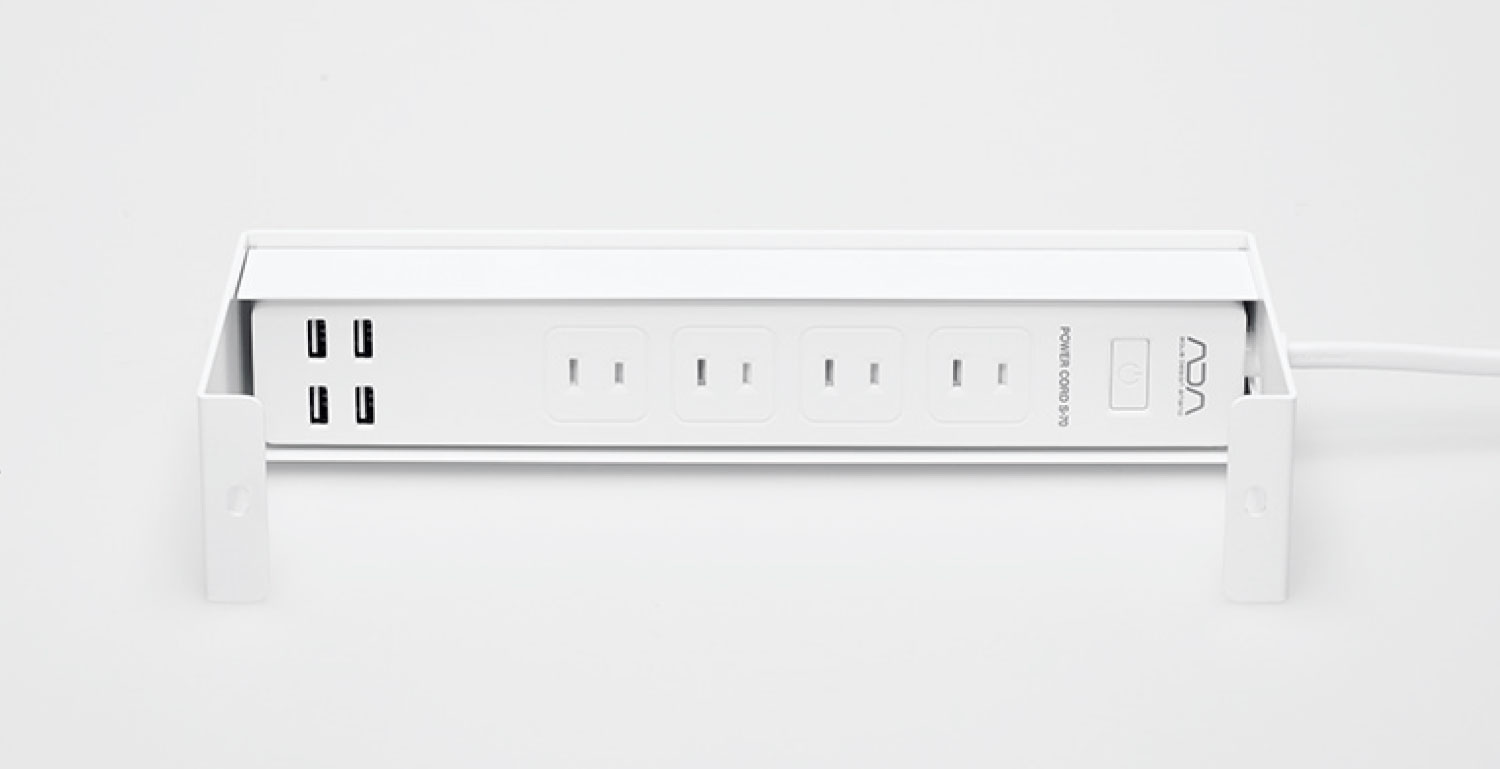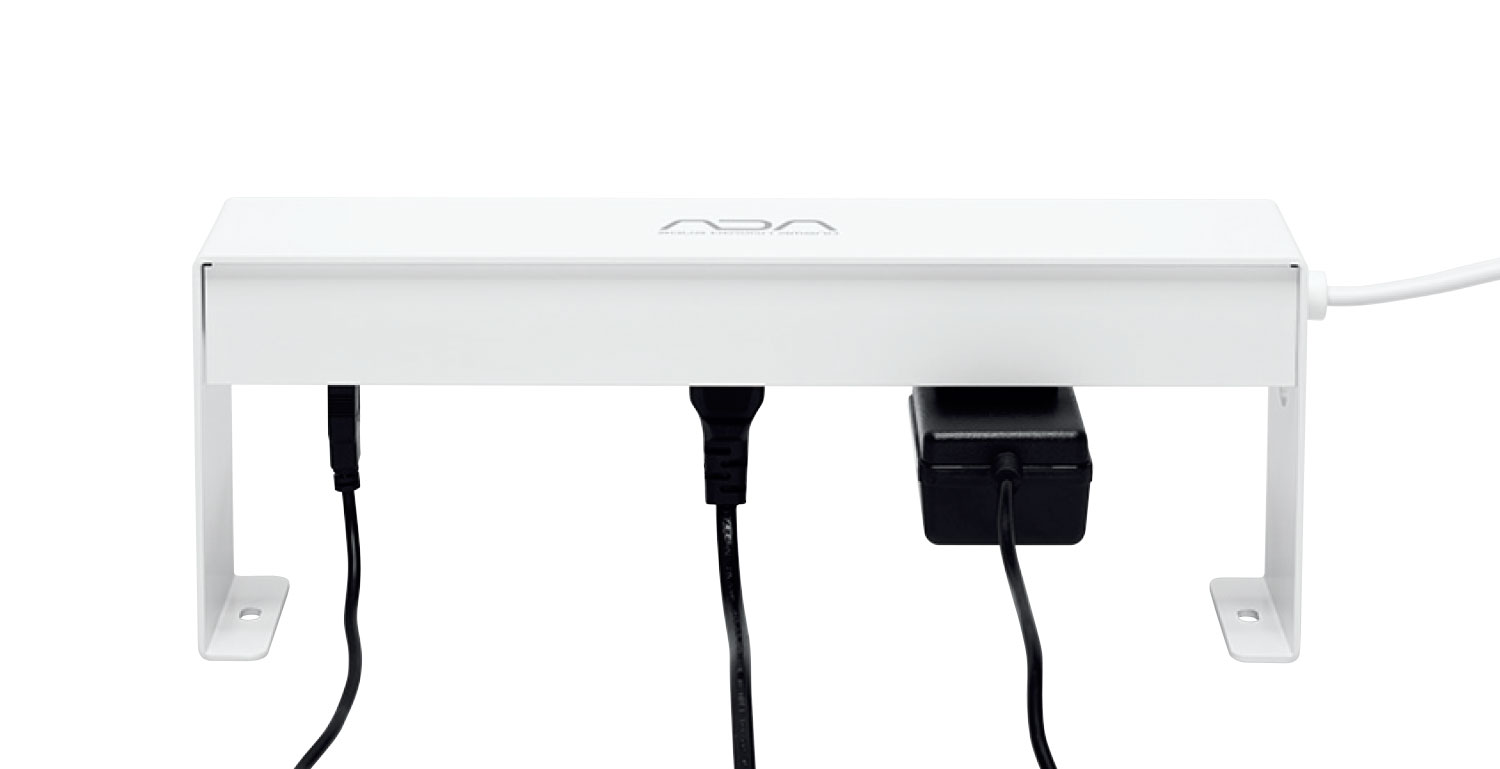 Control all devices installed near the tank with your smartphone

Smartphone compatible with the dedicated app and Wi-Fi network are required to use Power Cord S-70's timer functions (for details, please visit the product information page on the ADA website). You can schedule turning on and off power to the outlets (limited or constant operation) through the dedicated app.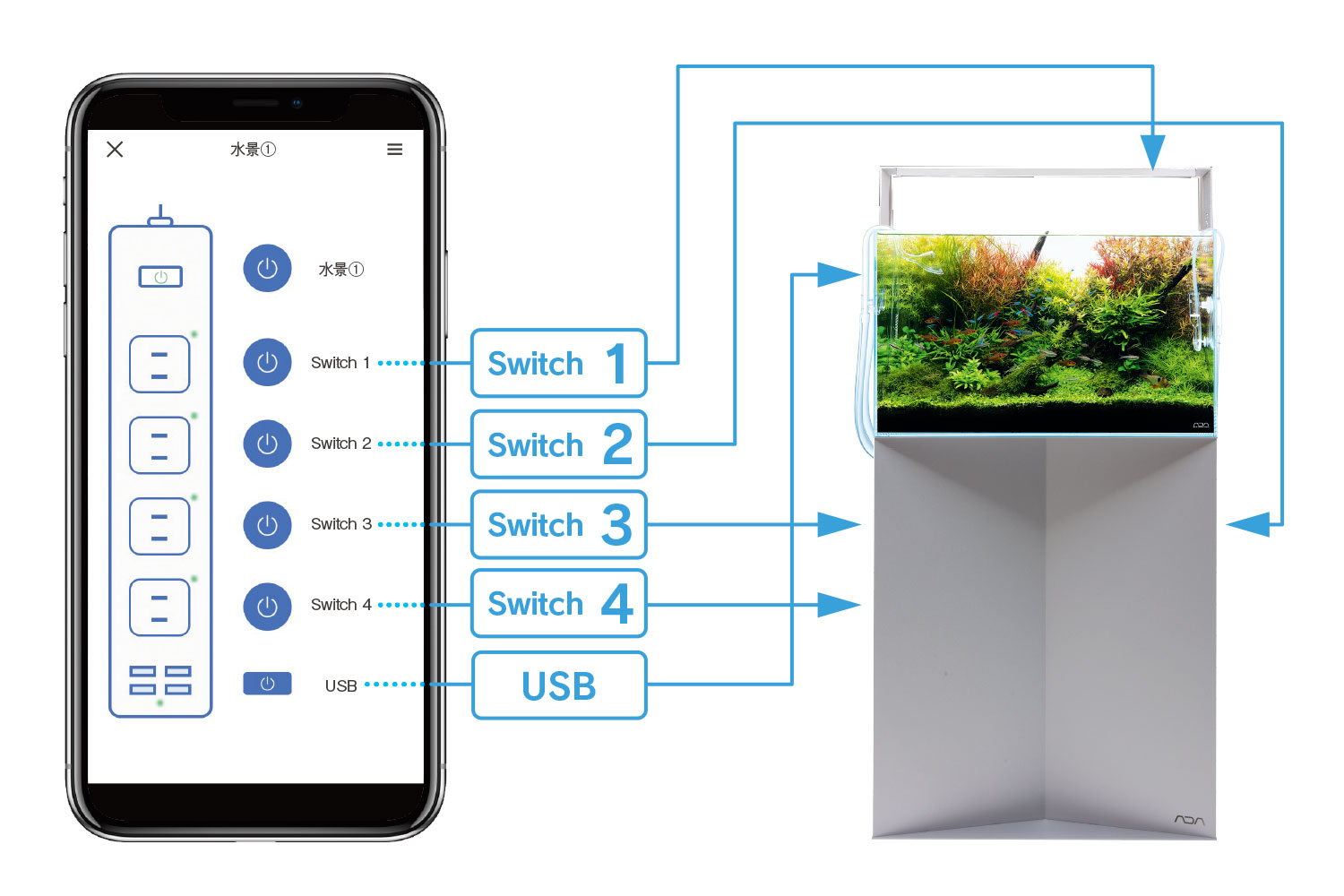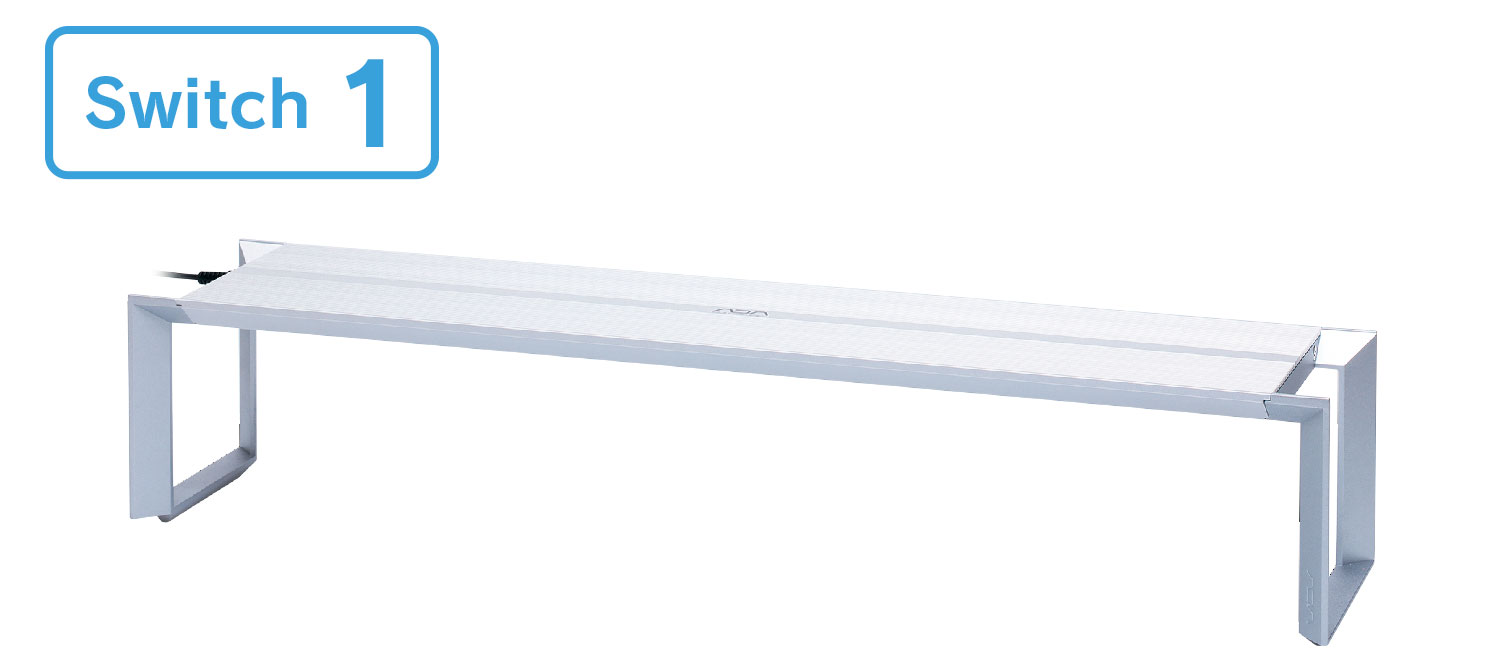 AQUASKY RGB 60
AQUASKY RGB 60, another new product from ADA, is equipped with RGB LED lights like the upscale model Solar RGB. This lighting system for W60cm tanks provides optimal light that was developed by ADA specifically for growing and observing aquatic plants. The product design was refreshed from the previous AQUASKY series. The lighting system can be easily installed on the compatible W60cm tanks and brilliantly illuminates your Nature Aquarium.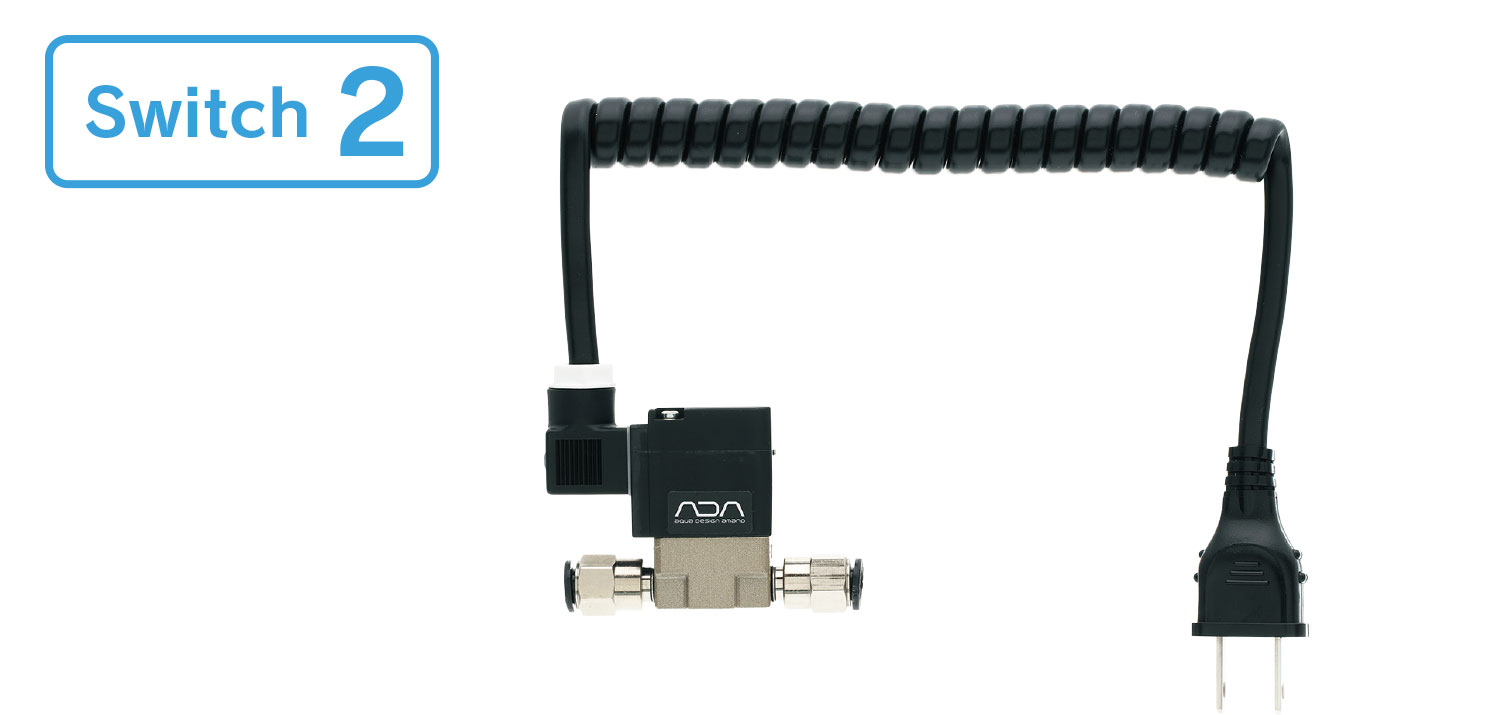 EL-Valve
Allow EL-Valve to turn off about 30 minutes before the light goes off to reduce the wasted CO2.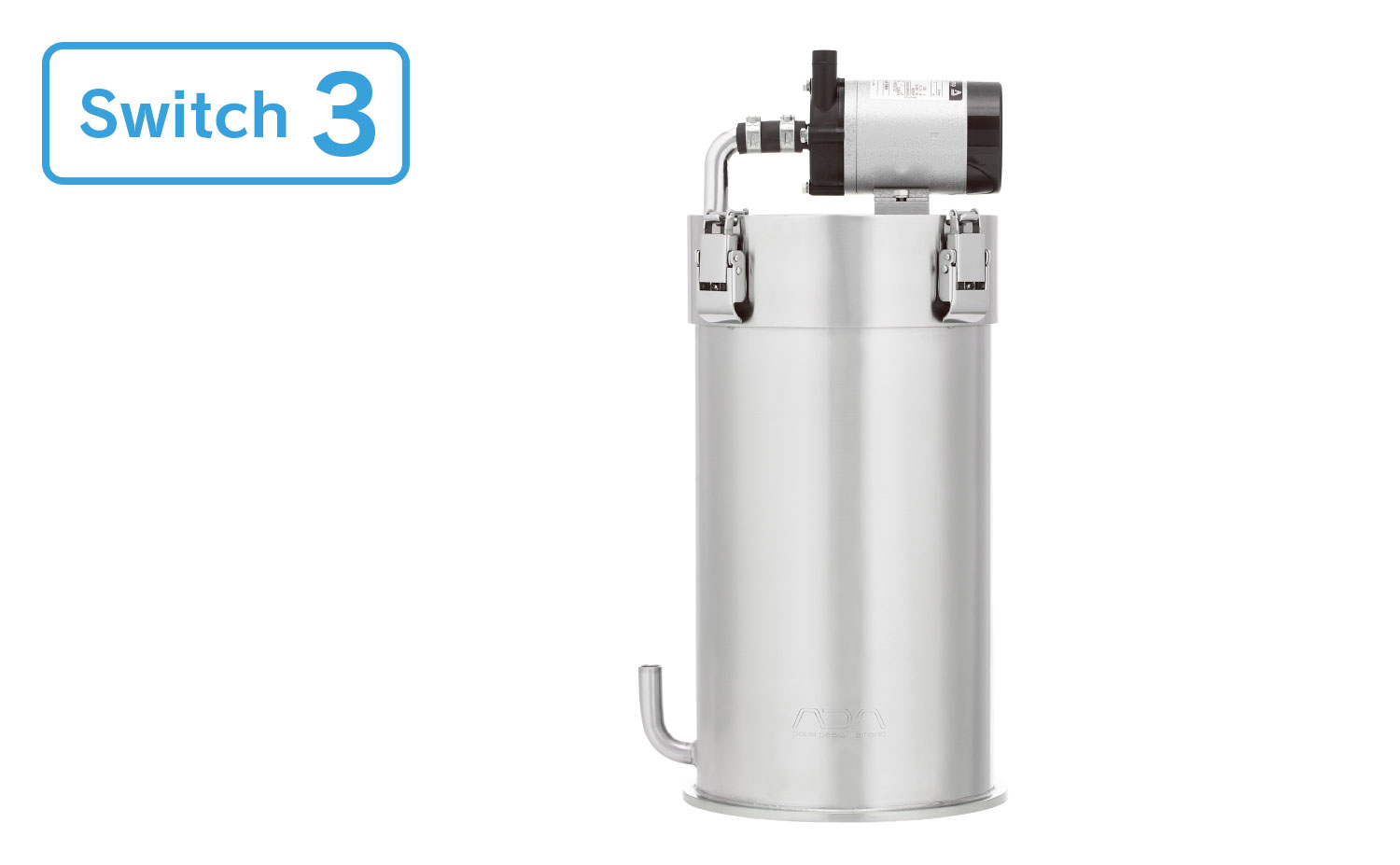 Super Jet Filter ES-600
The filter system is kept operating all the time. It can be turned off manually using your smartphone.



Air pump
You can run the air pump for just a limited time because of its operation noise at night. It will also help keep the pH from becoming too high, caused by a long aeration.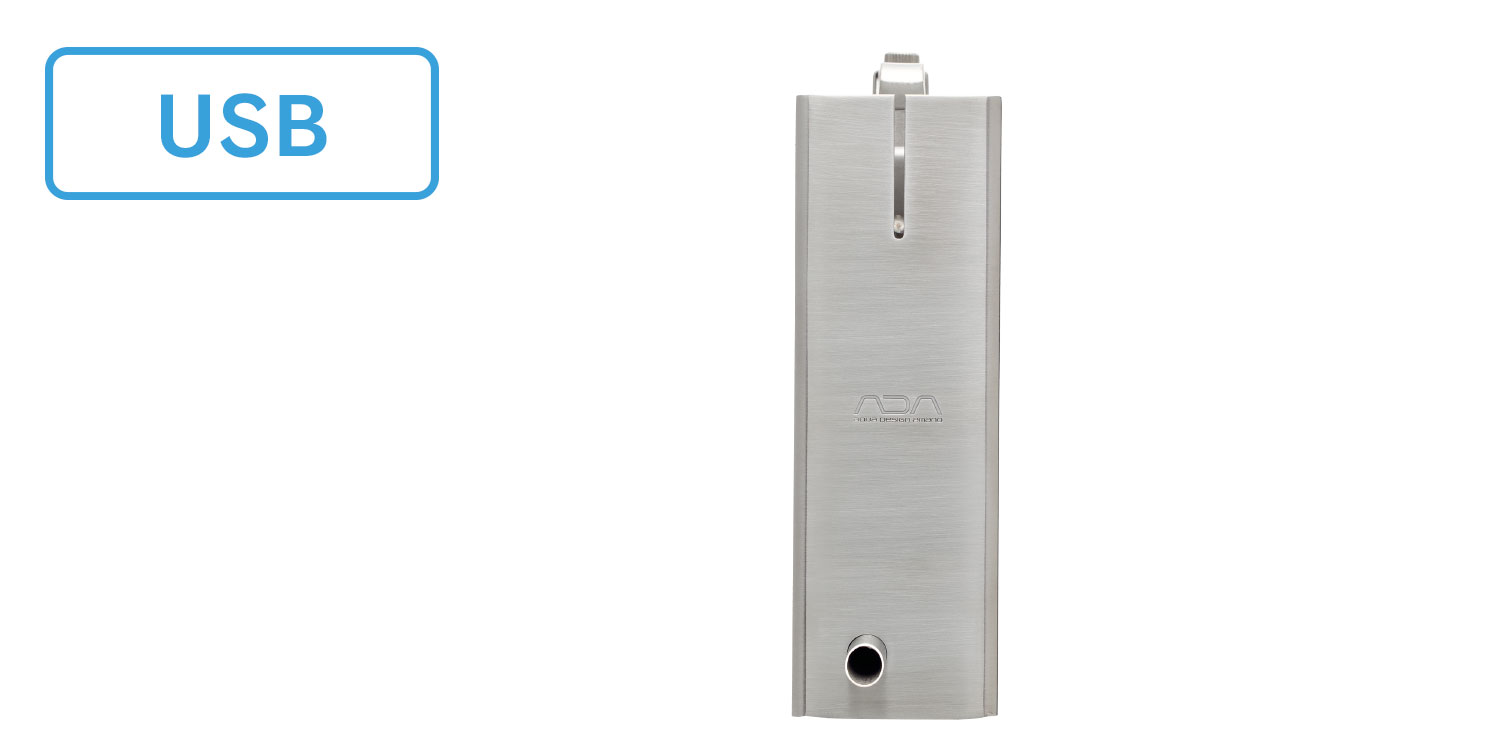 VUPPA-II
A surface skimmer, VUPPA-II, operates full-time. It can be connected directly to Power Cord S-70 without using a USB power adapter.