Enjoy the lovely and colorful epiphytic orchids
This spring, with the launch of Terra Base, small epiphytic orchids will be added to ADA live plant lineup. At first, it will be provided in a pot, but in the future, we plan to offer it in a highly original form, so please stay tuned. (These plants products are availabile in Japan only)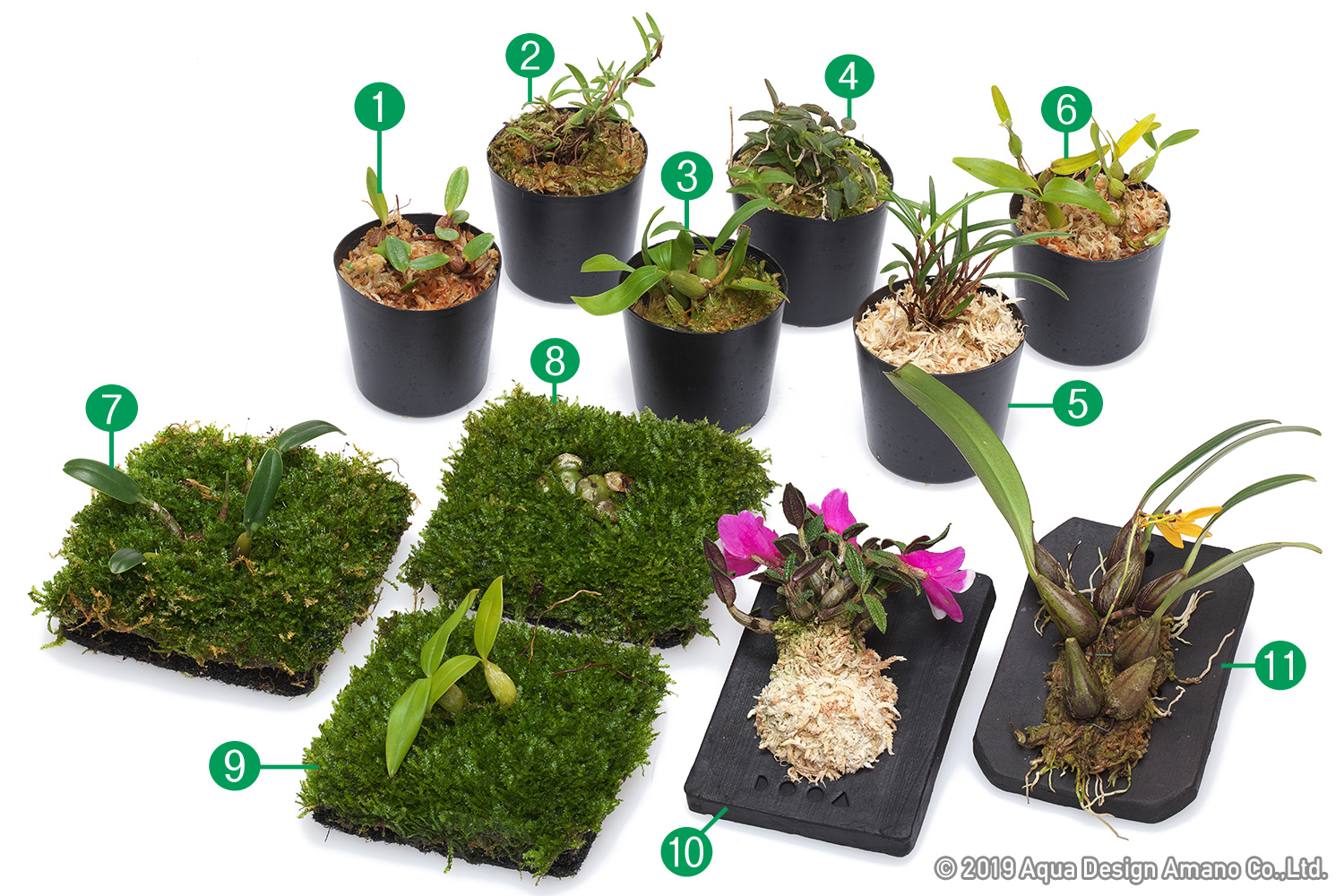 The epiphytic orchids – Bringing Tropical Nature Home
A variety of epiphytes can be enjoyed on the DOOA Wall-style layout and new Terra Base products. Among them, small-sized epiphytic orchids are beautiful and bloom beautiful flowers, so they have high ornamental value and various charms. This spring we will introduce eight introductory species of small epiphytic orchids that prefer water, which is easy to grow in an environment made with aqua terrariums and Terra Bases. The introduction of these small epiphytic orchids not only adds joy of appreciating flowers, which aquatic plants usually do not have, but also enhances the atmosphere of tropical jungle.
The key points for the growth of these small epiphytic orchids are to control humidity and give appropriate wind (ventilation air), and in the wall style layout, it is effective to moisten the plants with an atomizer or Mistflow, and in the small glass tank with a cover, creating a faint breeze with a small size fan is effective. In addition, Wabi-Kusa Mat and Terra Plate, made of same material as the Terra Base are suitable and widely applicable for growing small epiphytic orchids.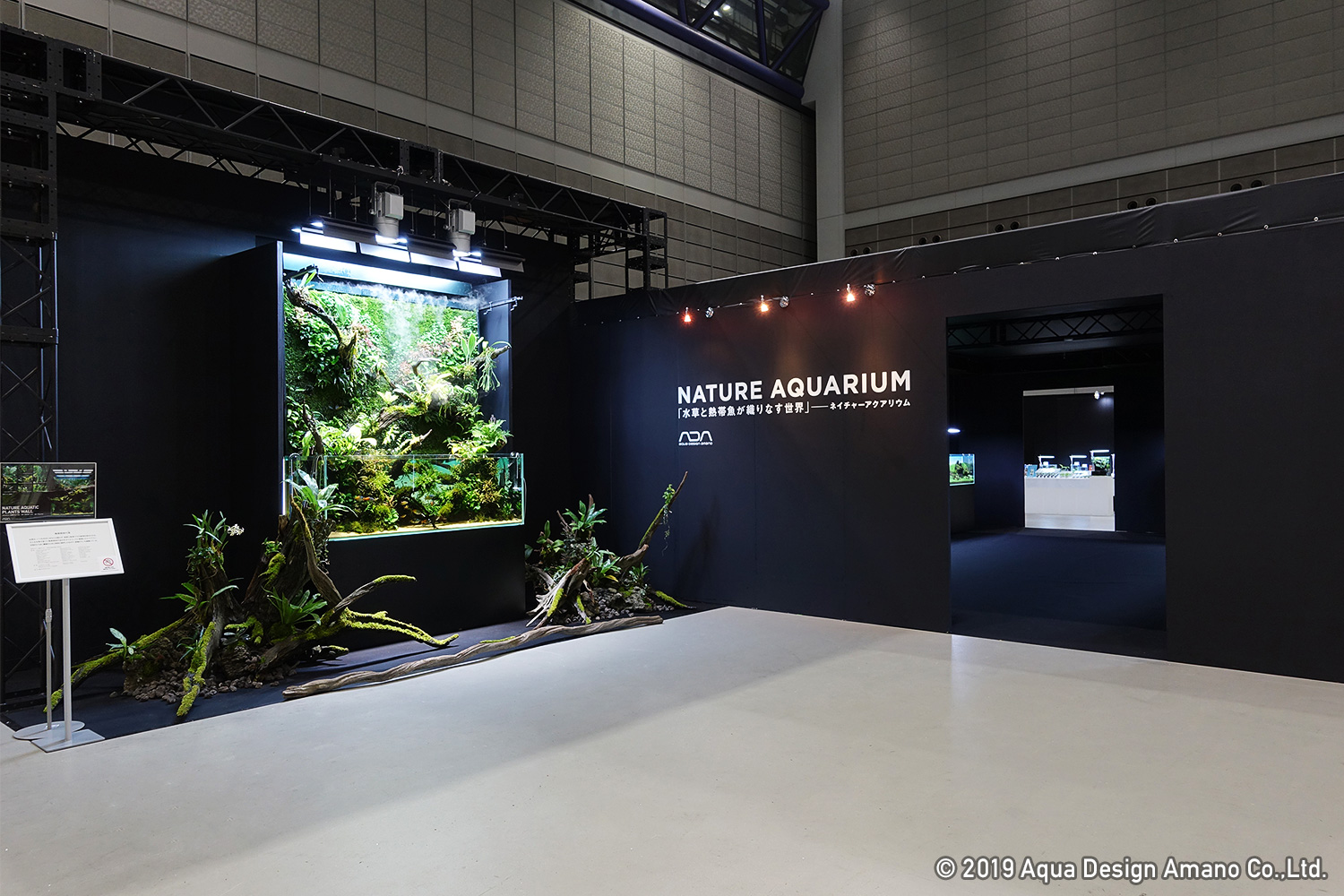 Displayed at Tohoku Orchid Exhibition 2019
A Nature Aquatic Plants Wall with epiphytic orchids. Also the mossy driftwood are placed on both sides of the Wall installation to highlight the charm and natural feeling of the epiphytes.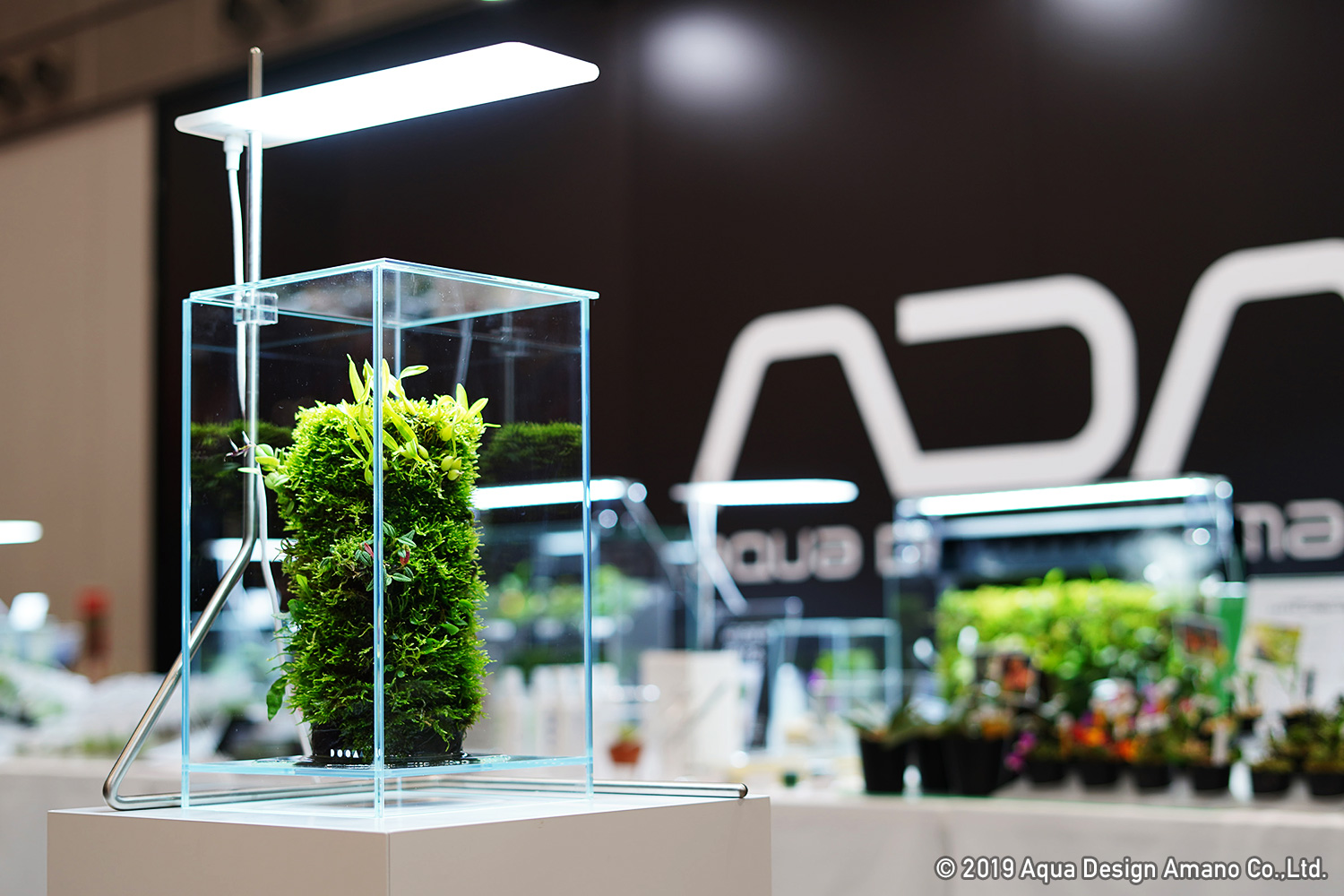 Left: Terra Base installation examples/ Terra Base was developed in line with the Tohoku Orchid Exhibition 2019, and proposed a new way of enjoying small sized epiphytic orchids.

Right: At the Nature Aquarium, we introduce the underwater world consisting of a wide variety of aquatic plants. A small ecosystem is reproduced in the aquarium.