ADA Review 'LET'S START SMALL AQUARIUM'
ADA Small Aquarium Set for Beginners

How to enjoy small aquarium is varied from beginners who are just starting it as something therapeutic, to enthusiasts for beautiful small fish and experts who are pursuing planted aquarium. Because of the small size, it has to be stylish. However, if you coordinate everything with ADA products, it will look stylishly put-together. Why don't you start a small aquarium with the latest full system?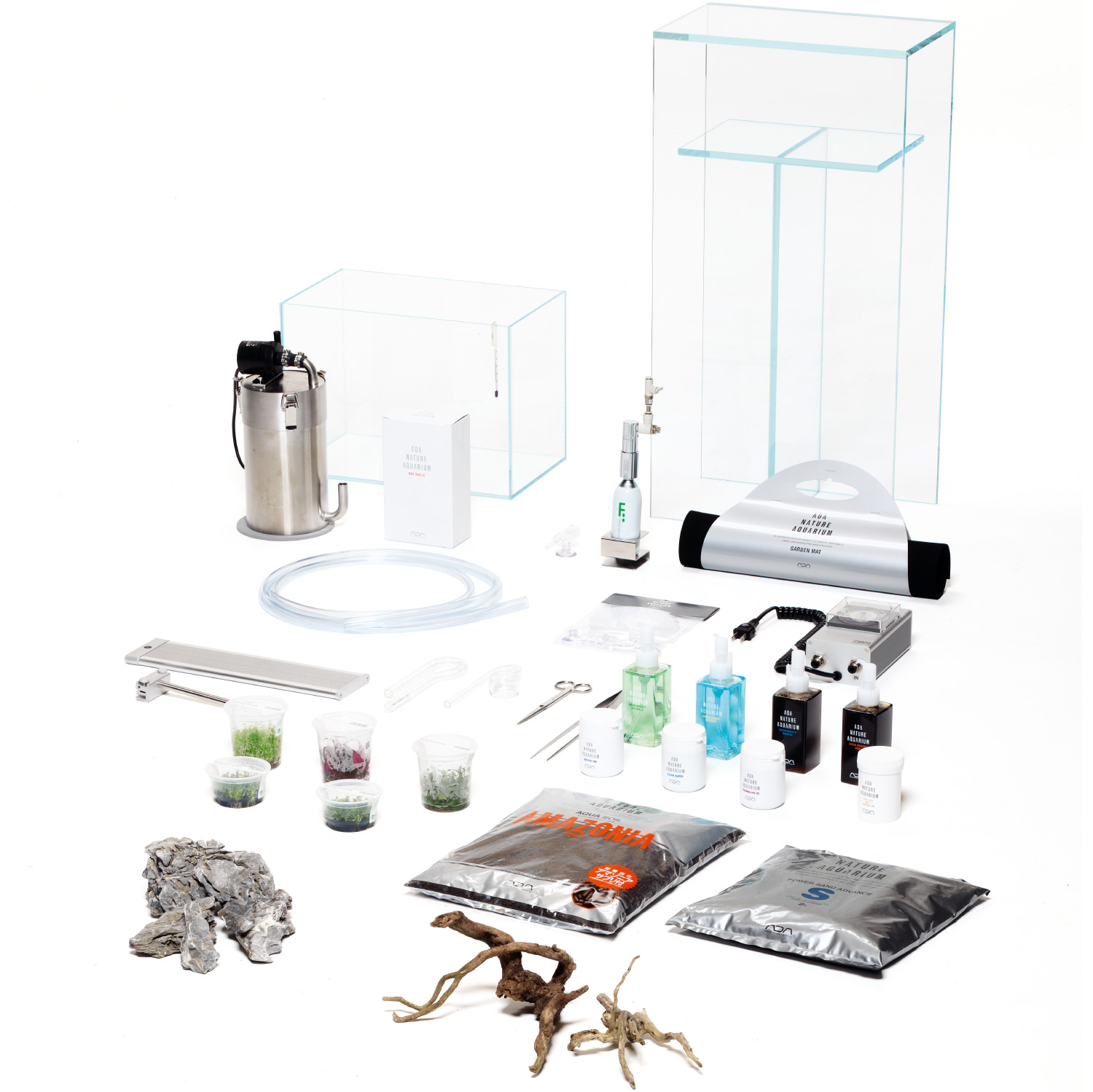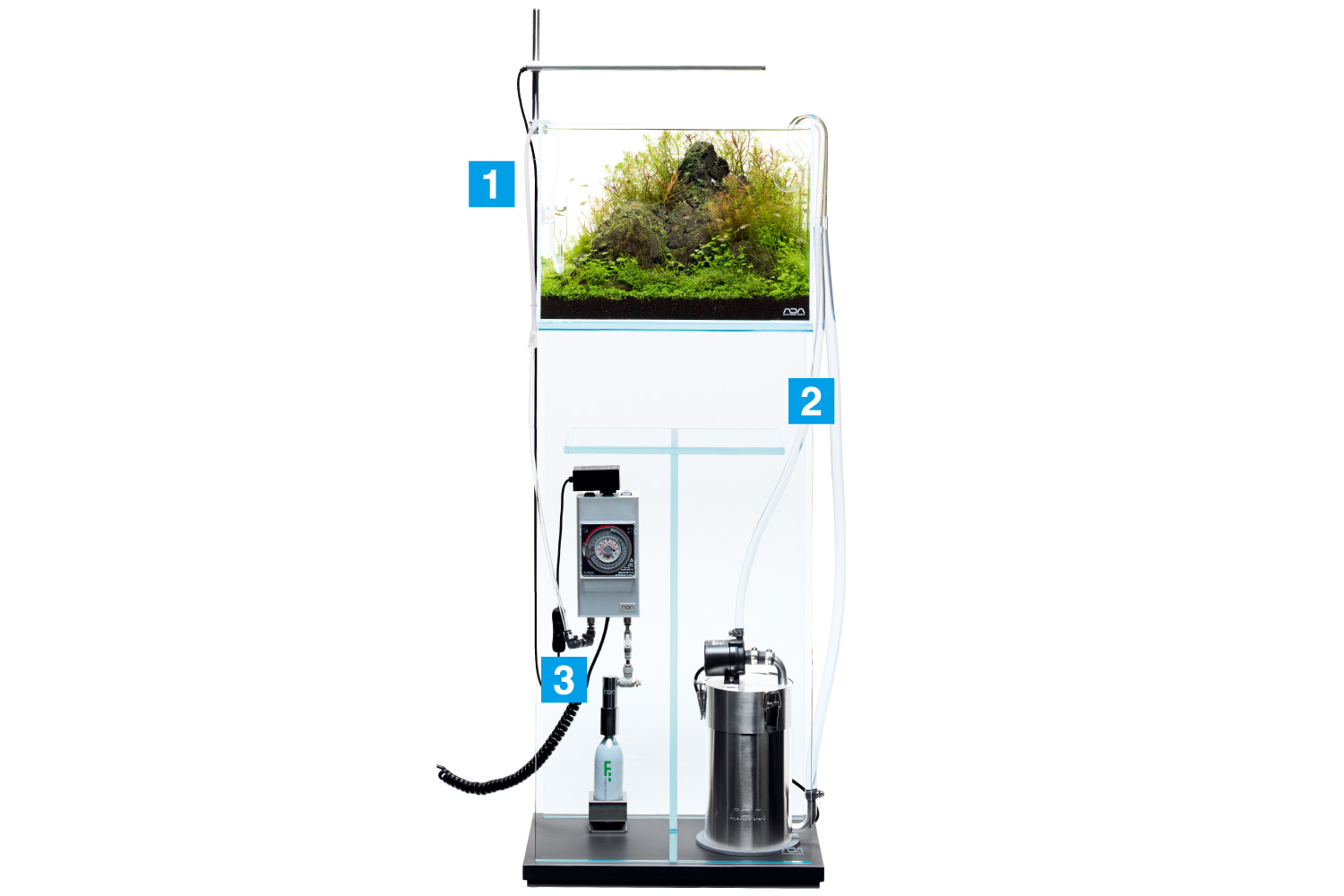 Let's neatly put the system together.

In order to bring out the beauty of aquascapes, it is necessary to use Nature Aquarium goods properly and neatly. By neatly putting CO2 plumbing and lighting wires together, not only it prevents troubles from happening, but also it helps with the maintenance, and more than anything, it looks so much more beautiful.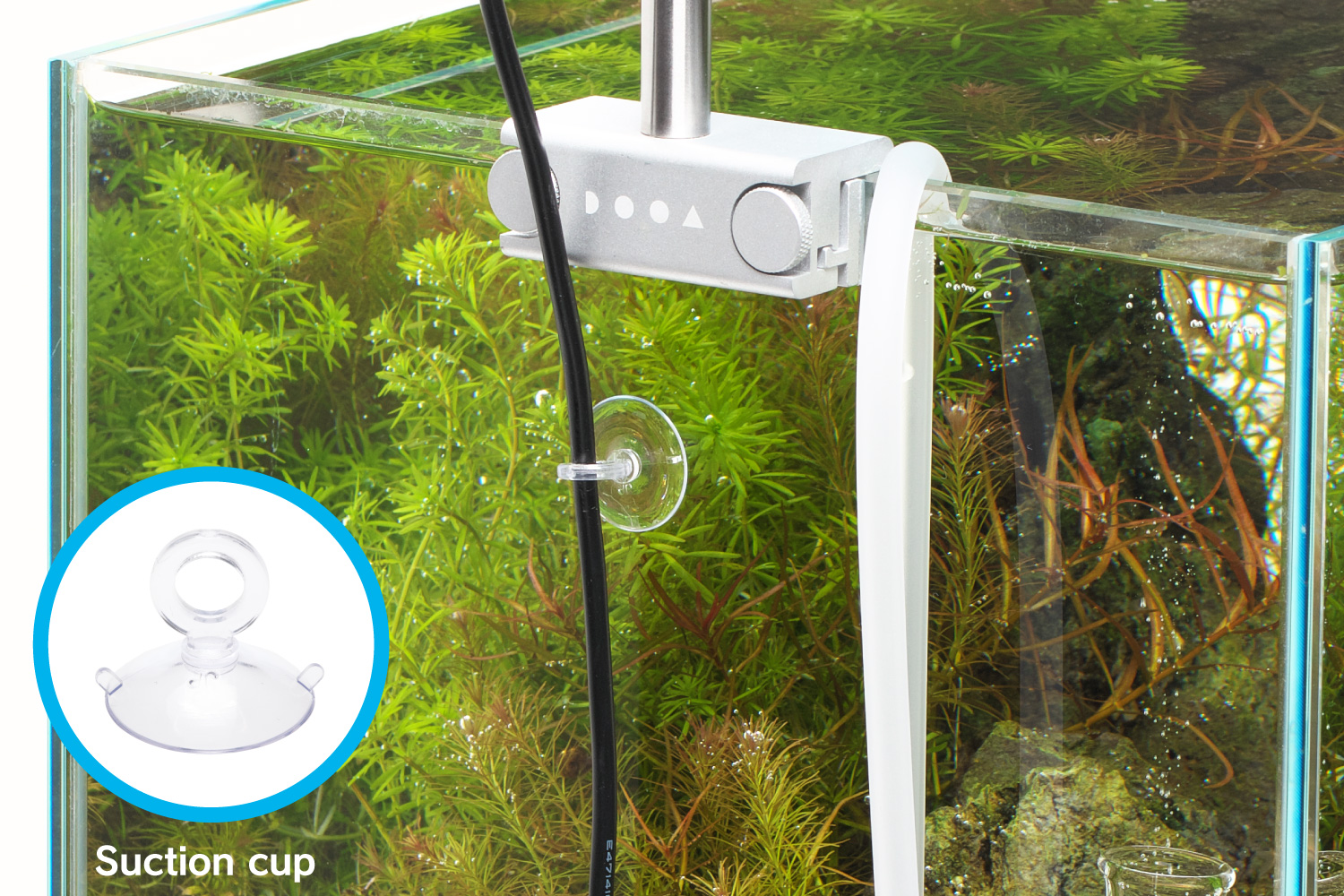 POINT1
By putting a cord through a suction cup and having the cord run along the aquarium, risks for getting caught will be reduced, and safety and usability will be improved too.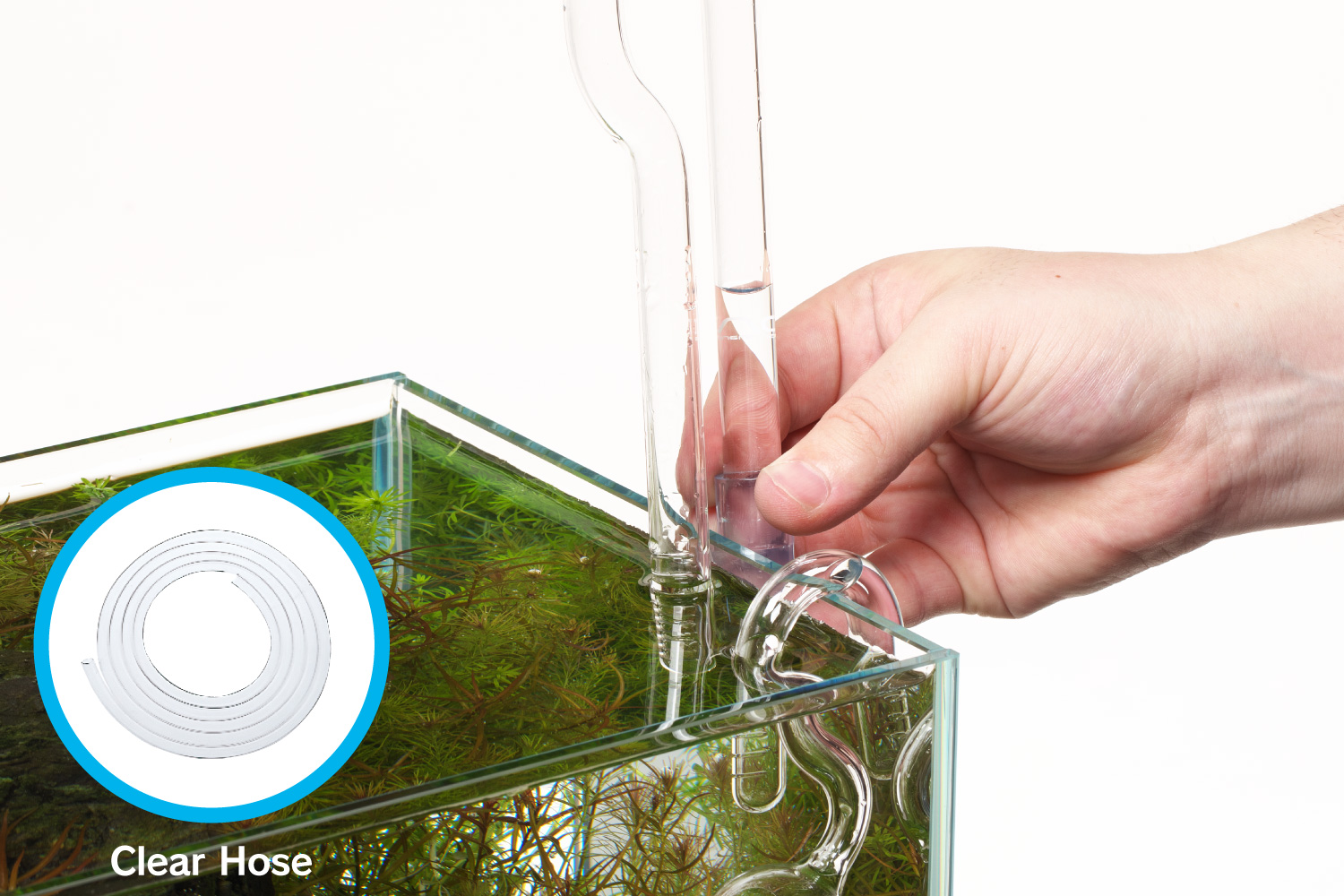 POINT2
When giving priority to aesthetics, a hose should be straight-line and set to the minimum length. If you would like to improve maintainability, by giving some extra length to spare, both inflow and outflow pipes that are already connected will be easier to handle like shown in the photo.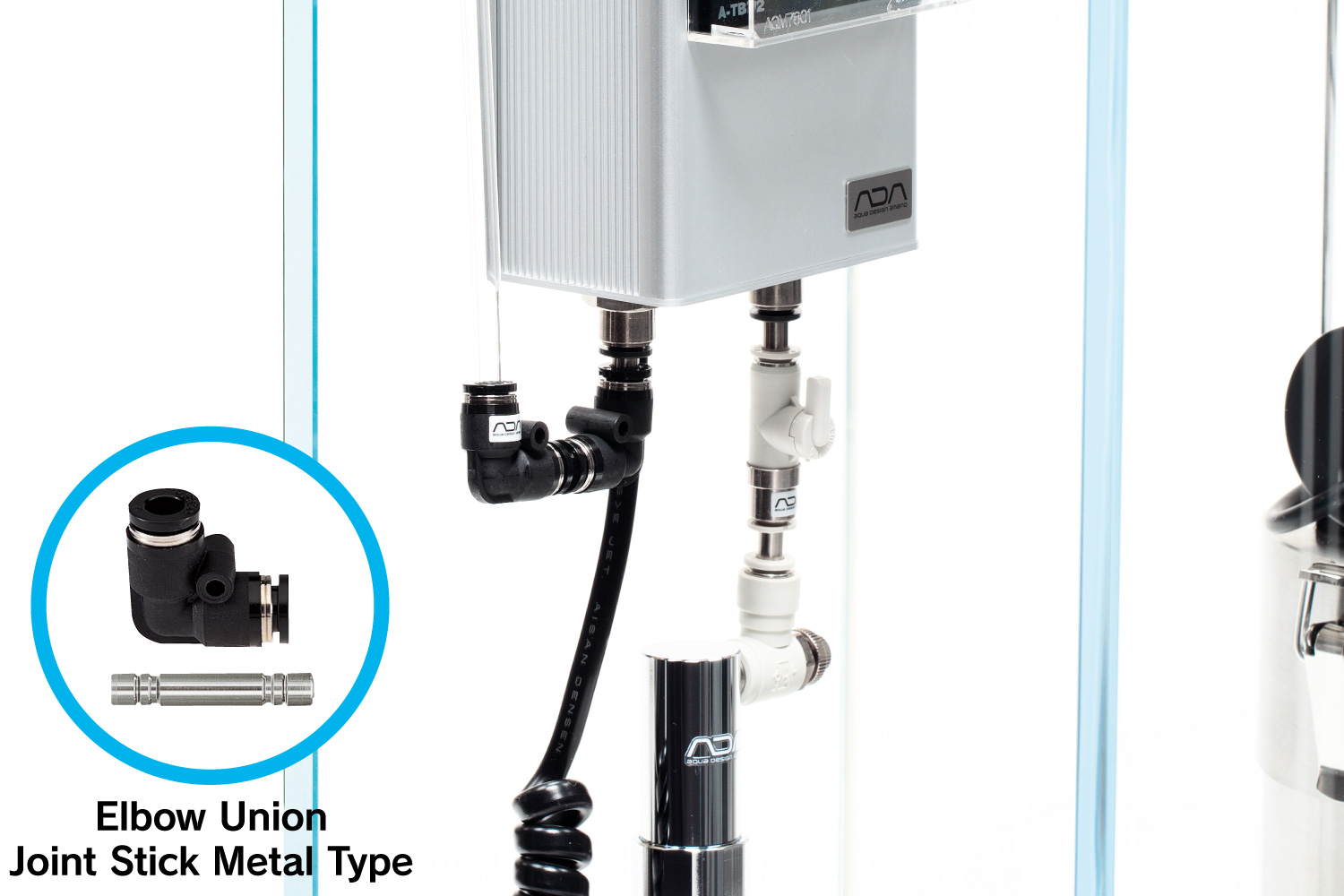 POINT3
By combining Elbow Union with Joint Stick, plumbing can be done neatly. They cause less deterioration than resistant tubes, and you can continue to use them safely.