ADA Review 'An Advanced W60cm Tank System'
ADA W60cm SYSTEM
With advanced product configuration, the W60cm System Type B goes one step beyond the standard system. The advanced tank system not only helps aquatic plants grow healthy, but it also gives a more beautiful appearance to the aquascape, and enables easier tank management.  Featuring pendant style lighting, it allows aquatic plants to grow luxuriantly above water using Wabi-Kusa Hangers (shown below), and to create an open-style aquarium layout as well as a classic Nature Aquarium where the layout is limited to the underwater section.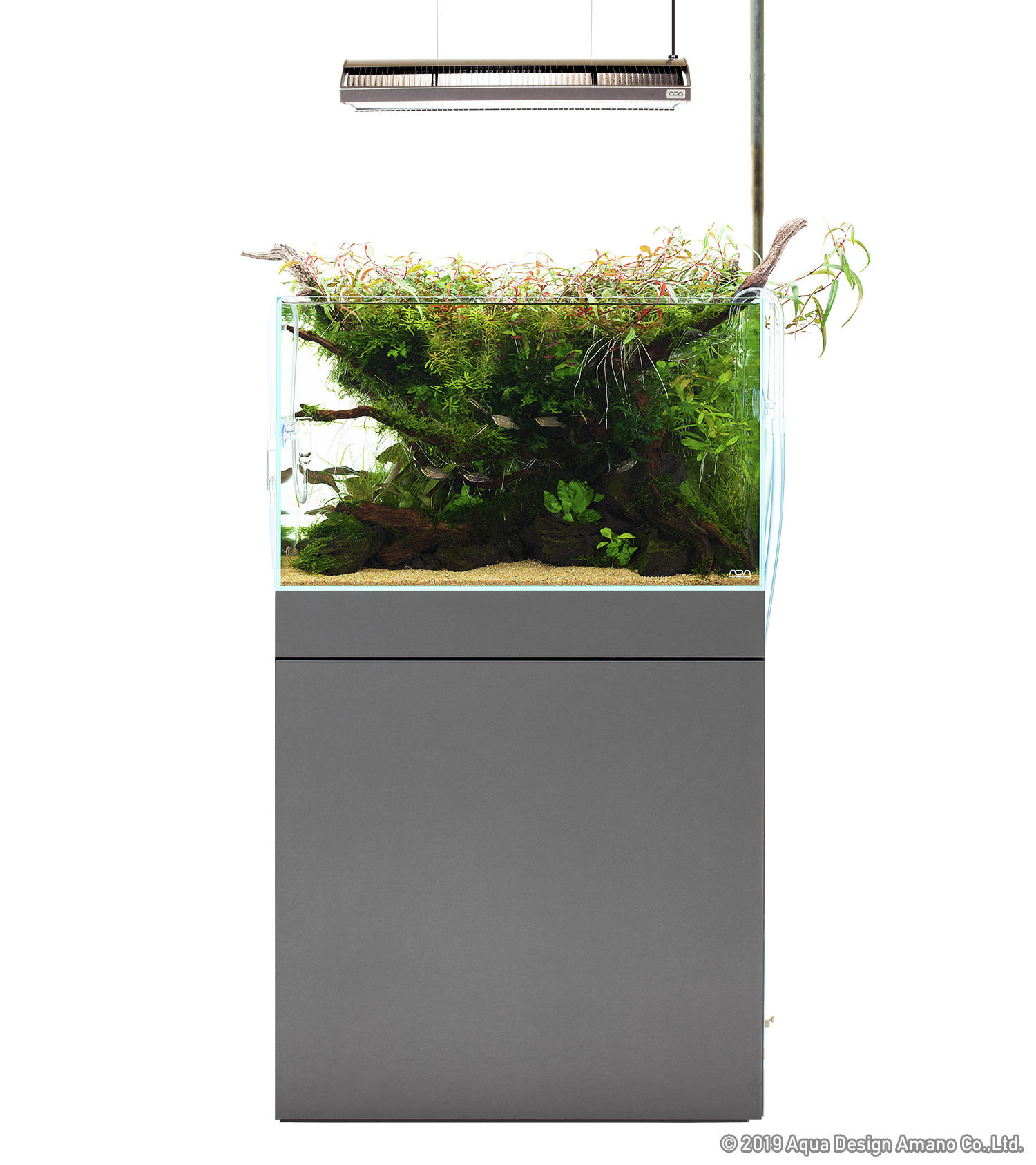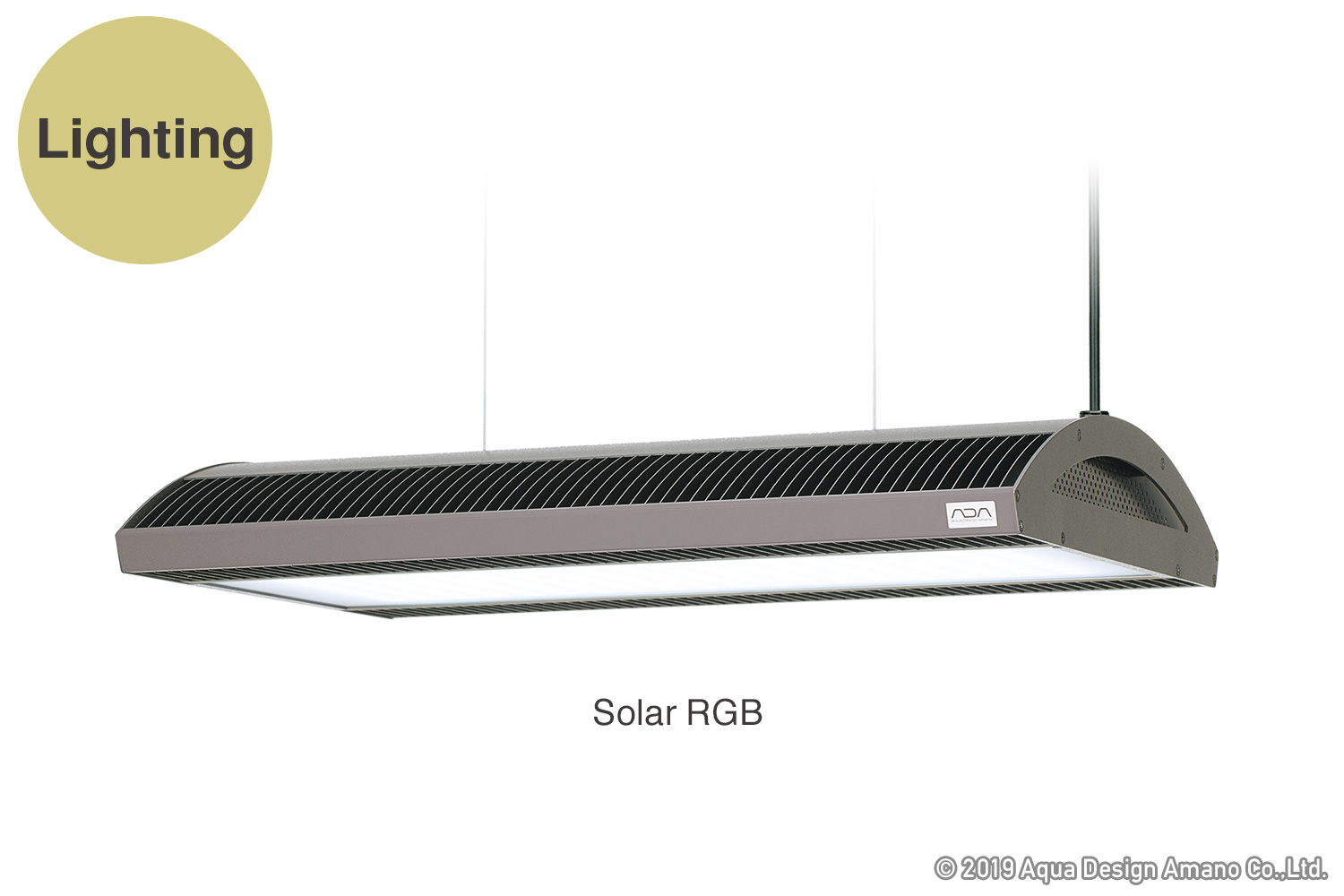 Brilliantly Illuminates Aquascapes
Solar RGB was developed to provide ideal lighting conditions in Nature Aquarium. It helps to make aquascapes more attractive by optimizing the output of three primary lighting colors (red, green and blue) for photosynthesis and plant colors. With a pendant lighting style light, Solar RGB is also suitable for open-style aquariums.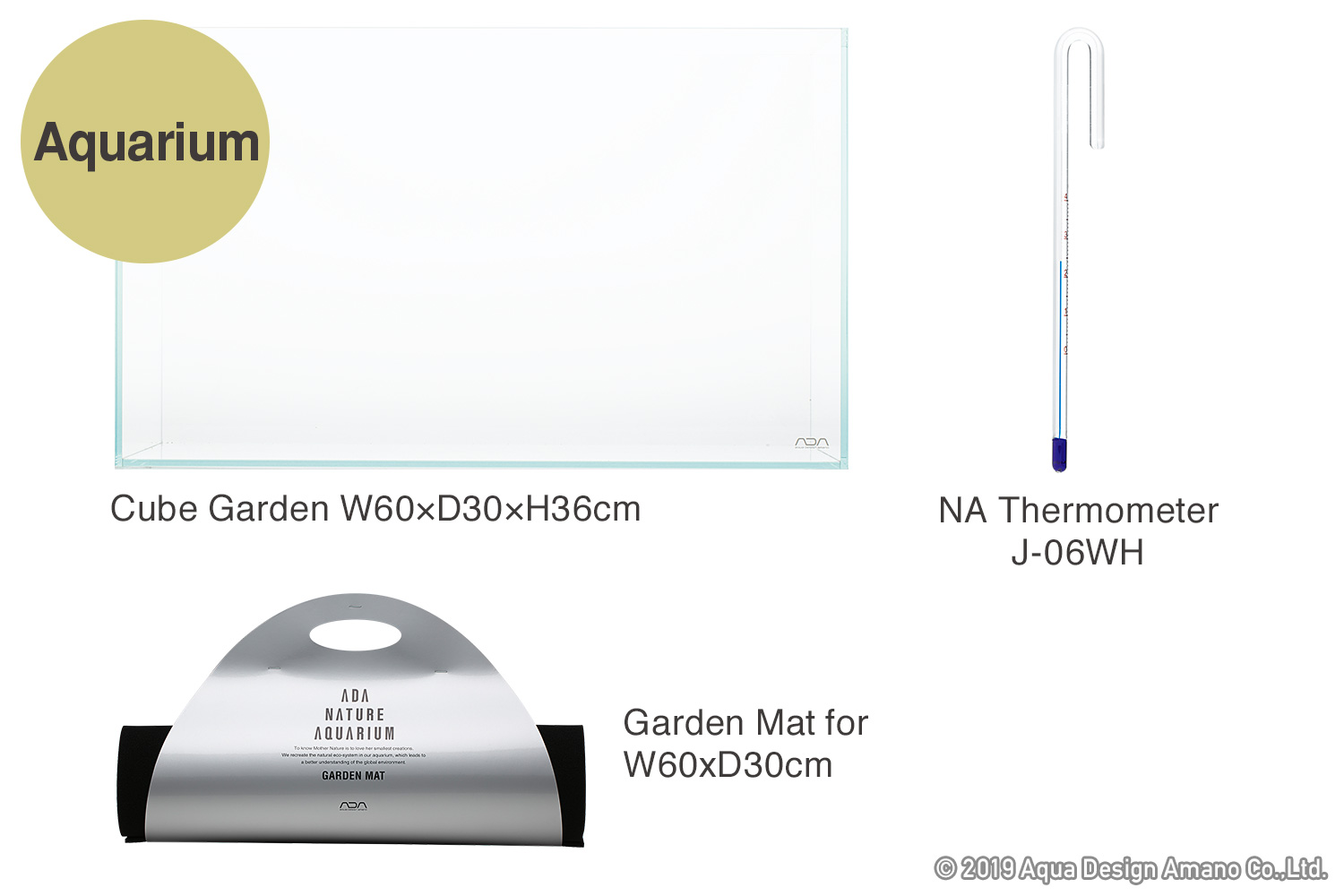 More Beautiful and Secure Display
With optimal glass transparency and high-quality sealing of joints, Cube Garden is designed to make aquascapes more appealing. Use Garden Mat under the tank to reinforce its quake resistance, and to place it more securely. NA Thermometer J monitors water temperature to ensure fish health.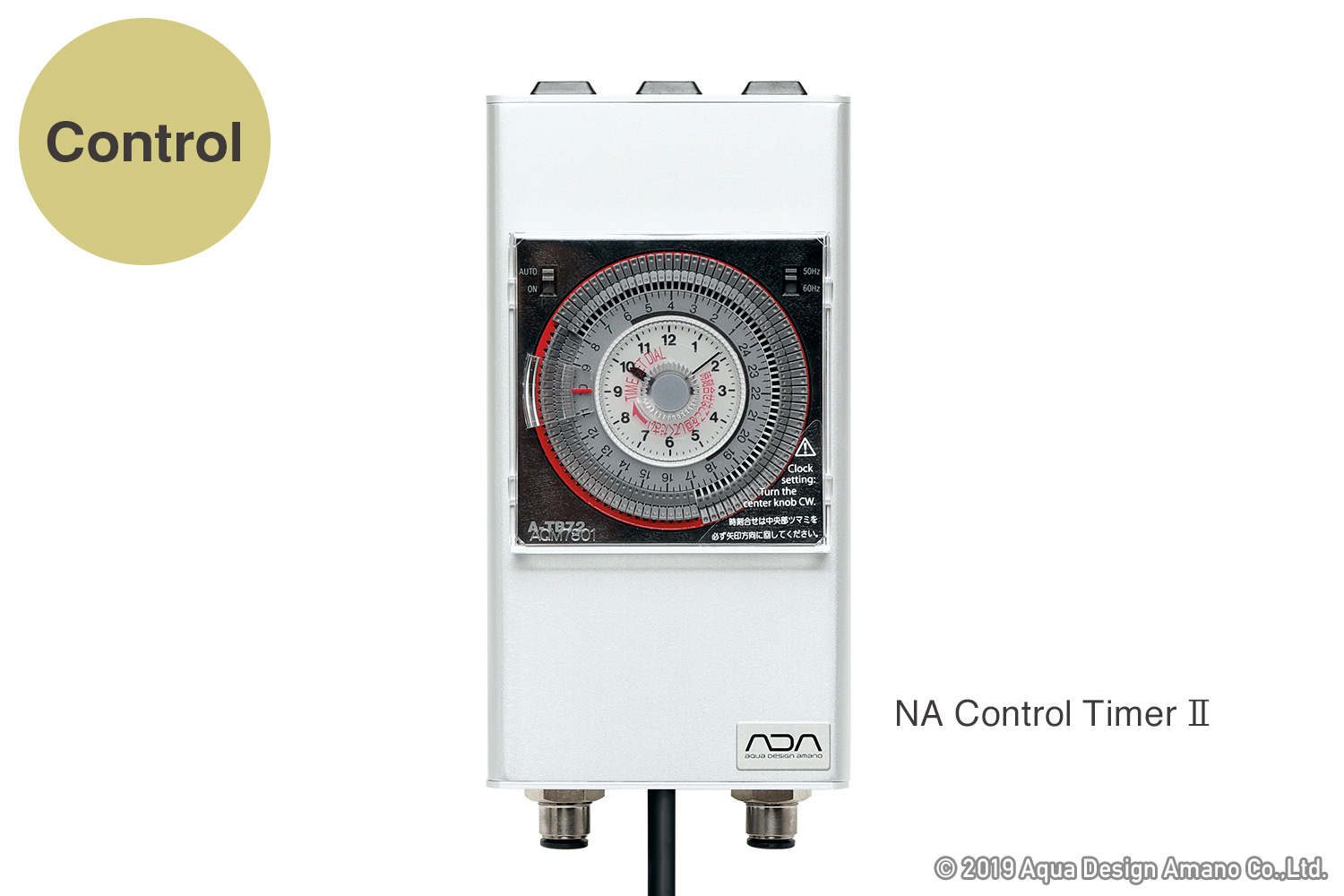 Makes Maintenance Work Easy
You need to establish a consistent schedule for daily lighting and CO2 supply, and it's automatically done by NA Control Timer II. When used along with the large-sized CO2 Tower, the timer enables long-term, stable control of aquarium systems.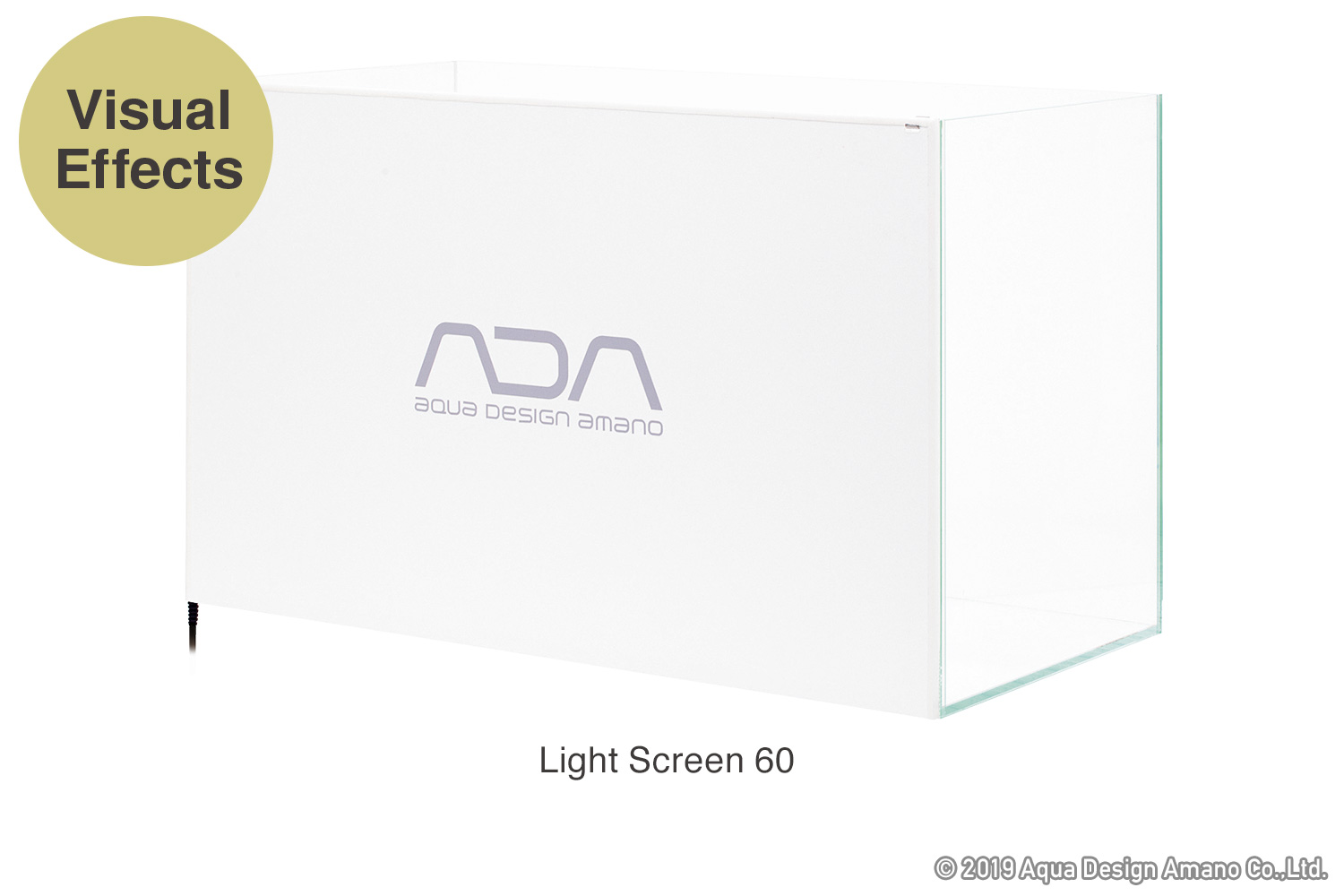 Beautifully Backlit Aquariums
Light Screen 60 illuminates the back of aquariums. You can easily create a blue aquarium background as shown below.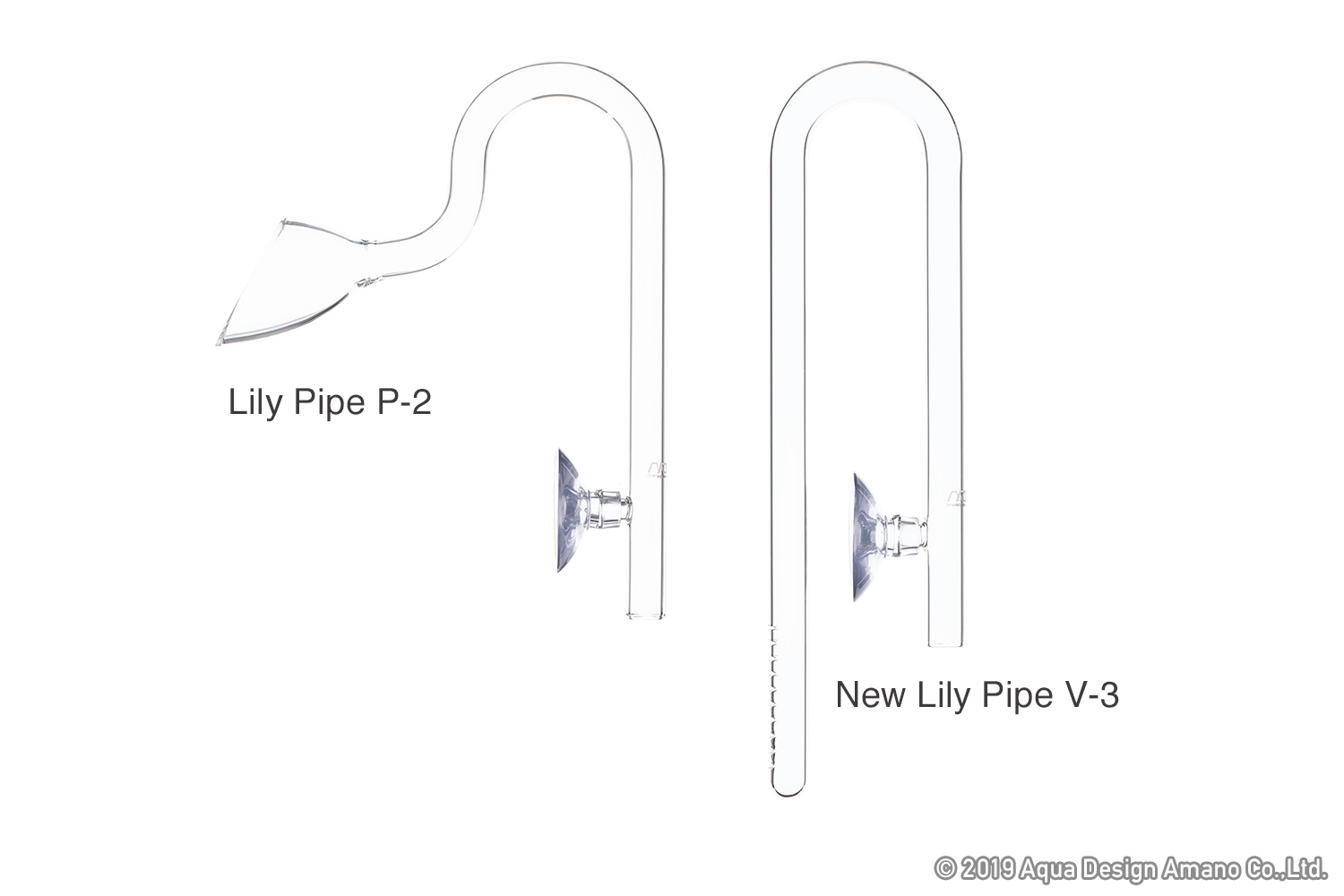 Keeps Beautiful Aquascapes
With high filtration performance, Super Jet Filter ES-600 helps to maintain stable water quality, and to keep beautiful aquascapes. VUPPA-II removes the oil film floating over aquarium water effectively and maintains the water surface clean.