ADA Review 'Standard W60cm Tank System'
ADA W60cm SYSTEM
Easily handled W60×D30×H36cm tanks have been long enjoyed by hobbyists.  This month's ADA Review features two different 60cm long aquarium systems along with the latest Nature Aquarium layouts.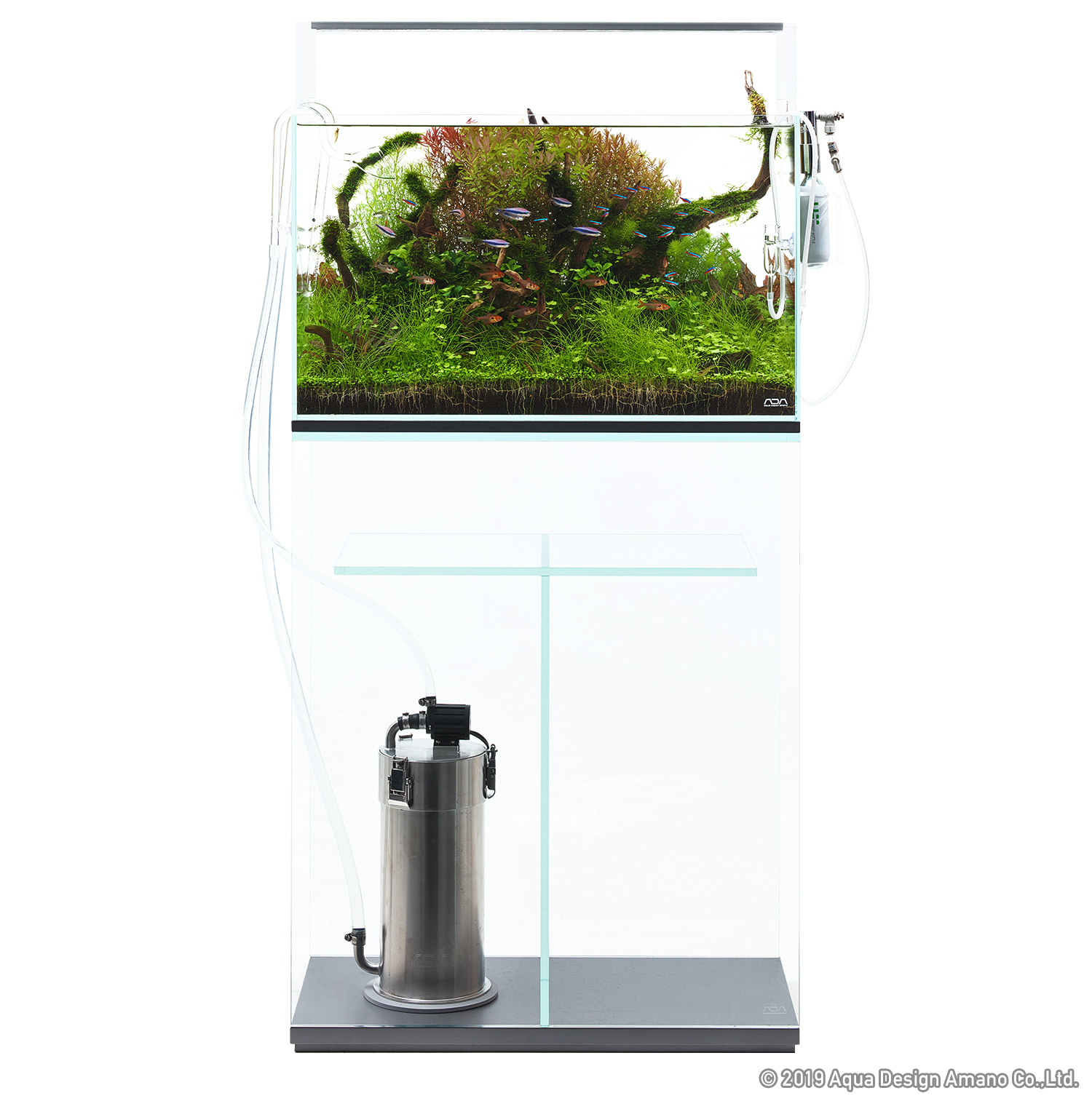 The W60cm System Type A introduced here is equipped with essential items to enjoy Nature Aquarium. ADA offers an extensive product lineup designed for W60cm tanks, such as AQUASKY G602 and CO2 Advanced System-Forest. The products listed below will help beginners to grow aquatic plants without failure. Now, you can start Nature Aquarium using a 60cm long tank!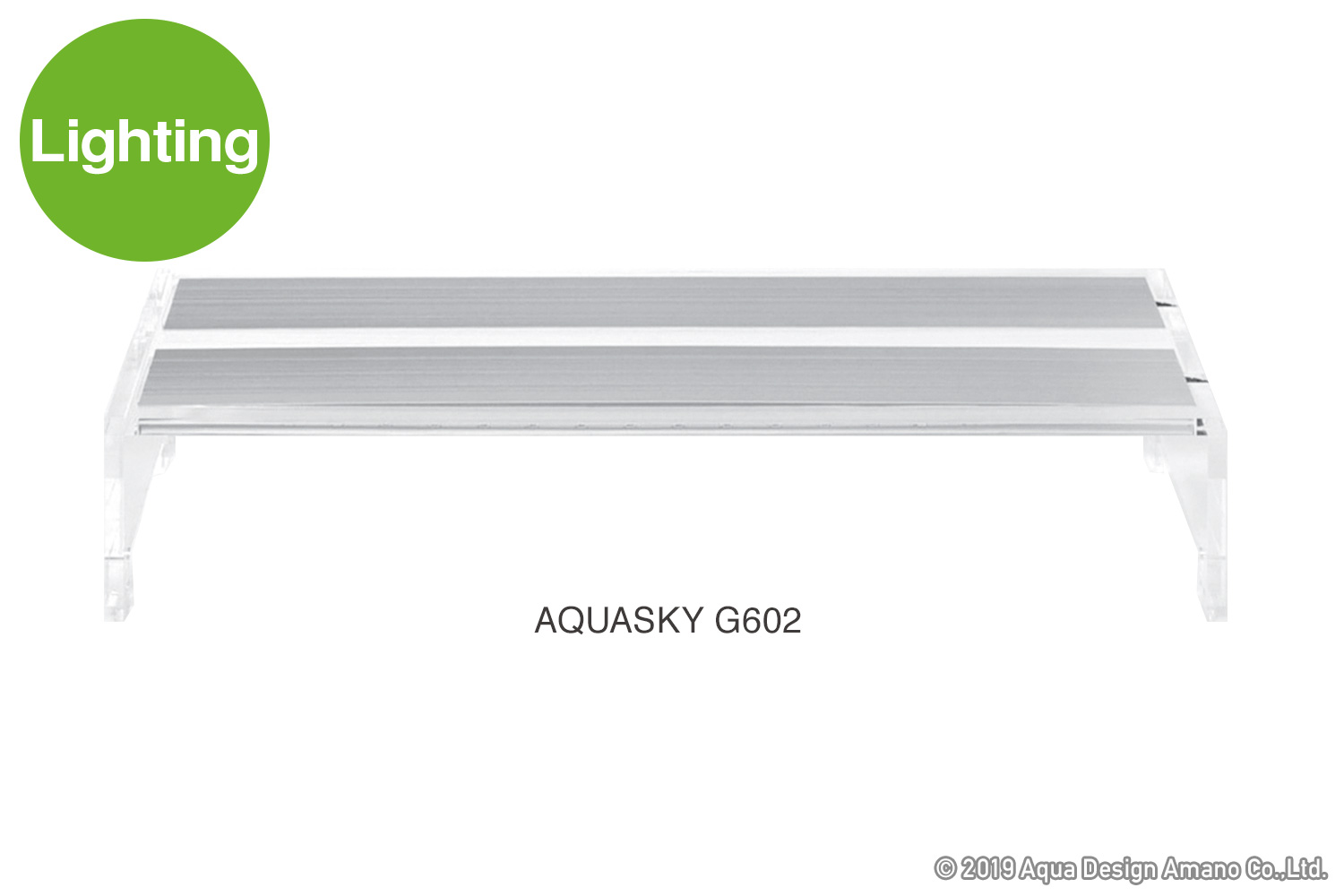 Easy-to-Install Lighting System
AQUASKY G602 is an easily-installed lighting system compatible with  W60xD30xH36cm tanks. With two lighting units, it generates strong light output, and can grow beautiful background stemmed plants and foreground carpet plants as shown in the W60cm System Type A. There is a space of approximetely 10 cm between the lighting unit and the surface of the water for heat release.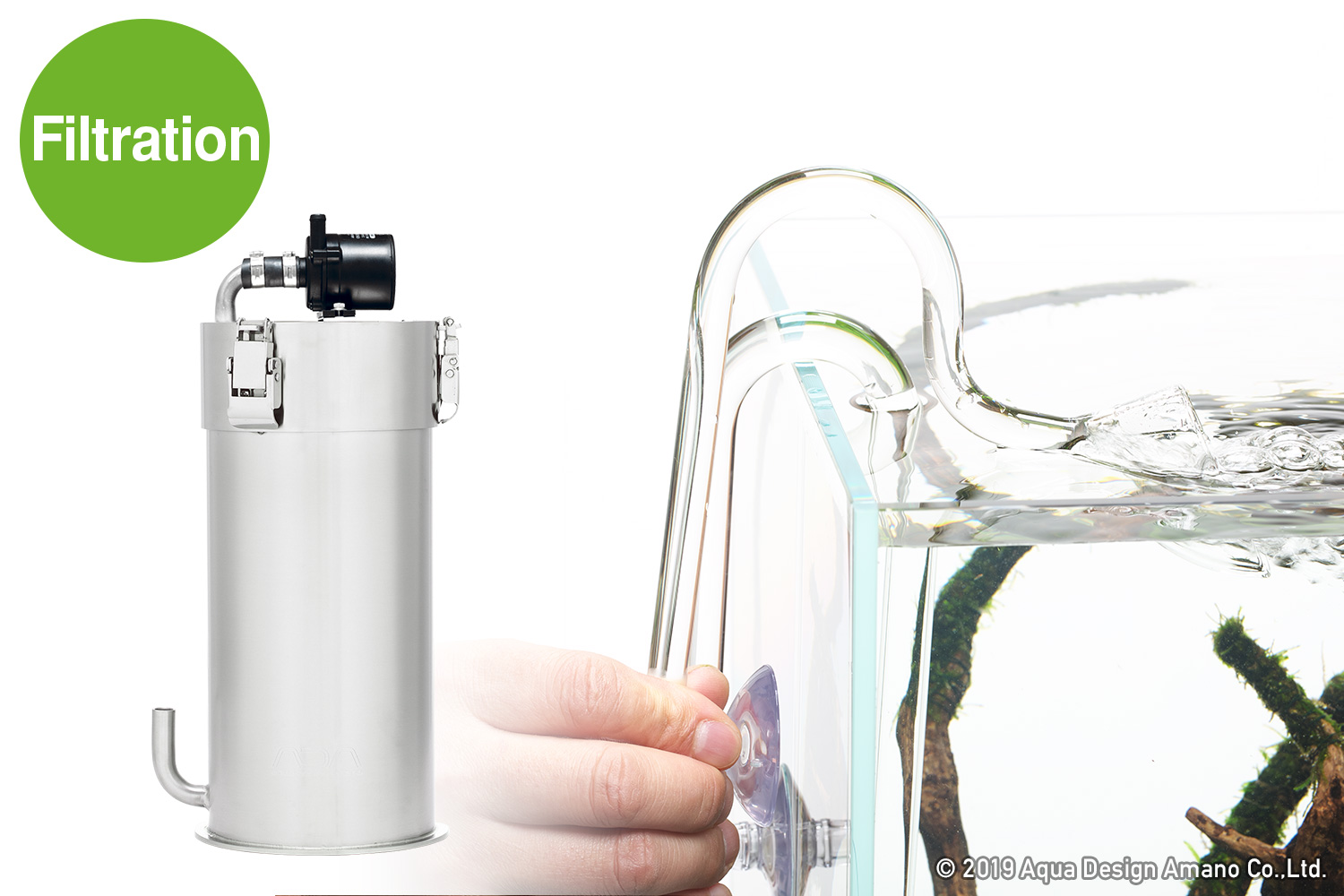 Neat & Clean Installation
Super Jet Filter ES-300 Ver.2 can be used with W60xD30xH36cm tanks. The filter provides optimal filtration capacity, and can be smartly installed using accessory Lily Pipes (inflow and outflow) and Clear Hose. It also comes with filtration media, and Spring Washer SS for cleaning.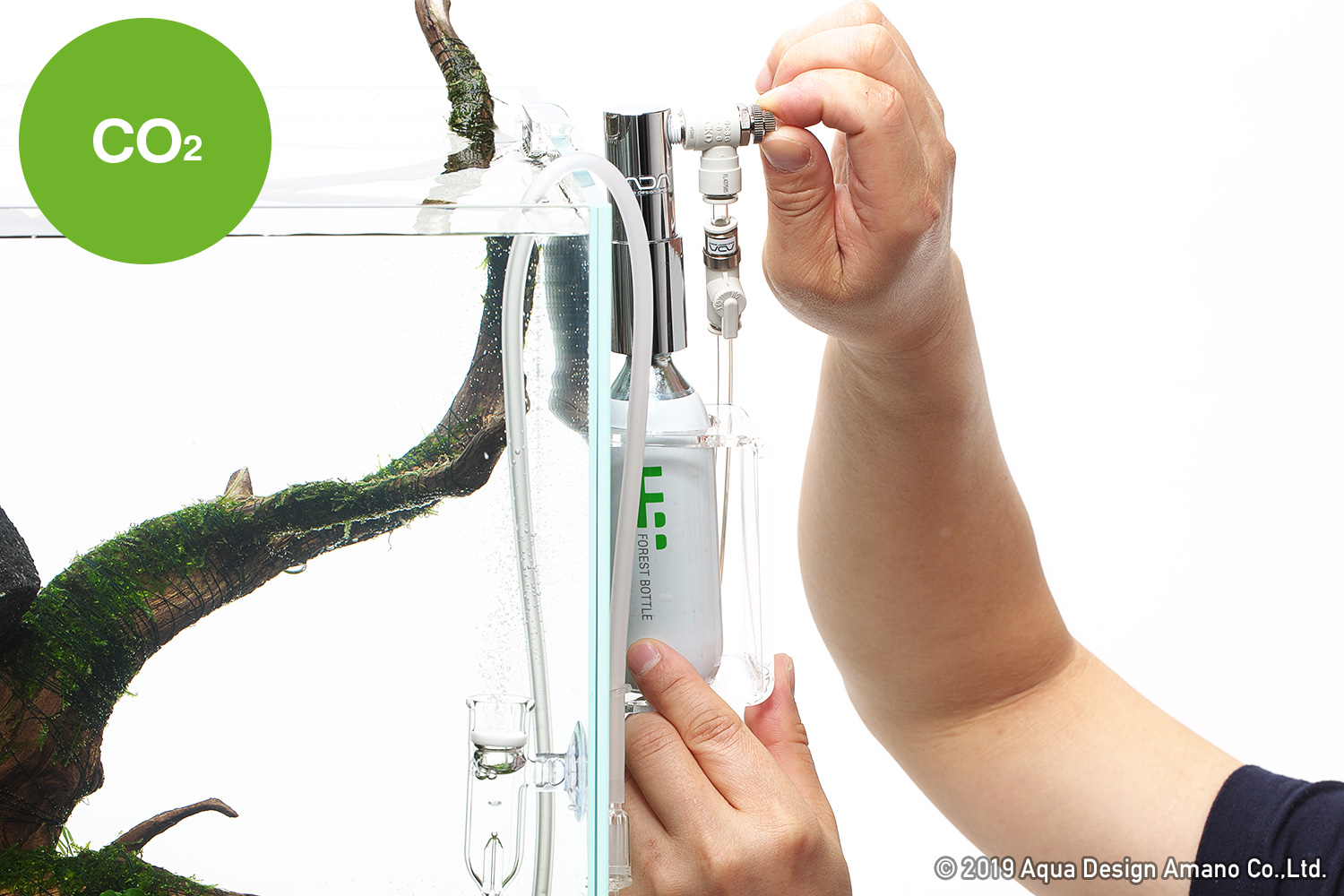 Standard CO2 System
CO2Advanced System-Forest includes all of the accessories necessary for proper CO2 injection in 60cm long tanks. With this complete kit, beginners can get started with CO2 supply without hassles. Acrylic Clear Stand gives it a more stylish outlook.