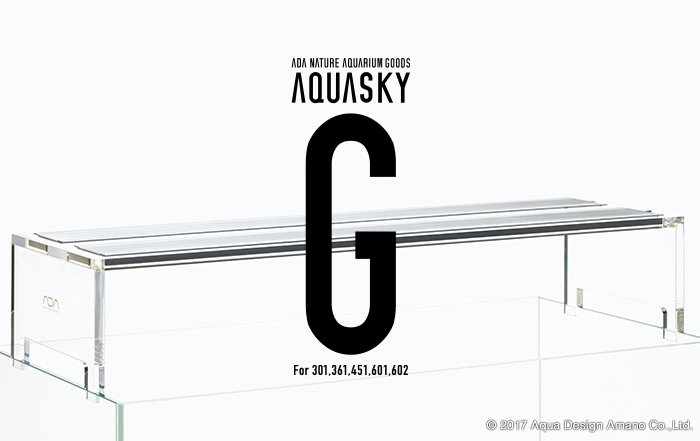 As it has been announced since last spring, AQUASKY G 451 is now available.
The AQUASKY G series, LED lighting system with an enhanced green color spectrum, has received high reputation. As the 451 model now added to the series, AQUASKY G comes a full lineup.
Please enjoy the natural beauty of aquatic plants with AQUASKY G which makes the green color of aquatic plants look more vivid.

■AQUASUKY G
http://www.adana.co.jp/en/contents/products/na_lighting/aquasky_g/index.html

Since it had been announced AQUASKY G 451 would be launched in summer, we sincerely apologize for the delay.