TOP OF THE WORLD 2019 #07
THE INTERNATIONAL AQUATIC PLANTS LAYOUT CONTEST 2019
BRONZE PRIZE
World Ranking: 7
Qi Zhang
China/Creek in Forest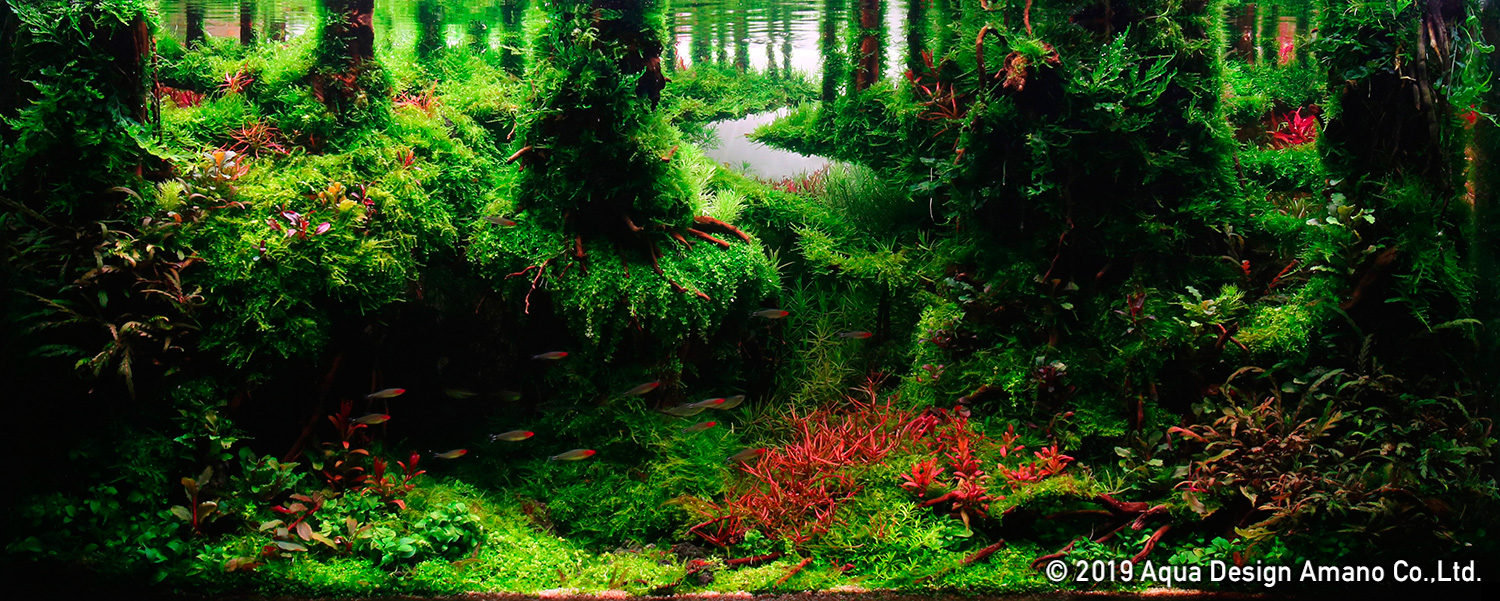 Aquatic Plants
Bucephalandra sp.
Anubias barteri var. nana 'Petite'
Hygrophila pinnatifida
Hemianthus micranthemoides
Amania sp.
Bolbitis heudelotii
Ludwigia arcuata
Rotala sp. Hra
Rotala rotundifolia 'Green'
Rotala pusilla
Limnophila aromatica
Micranthemum sp. Monte Carlo
Callicostella prabaktiana
Taxiphyllum sp. 'Flame moss'
Riccardia chamedryfolia
Hottonia inflata

Fish & Invertebrates
Hemigrammus bleheri
Brycon melanopterus
Clea Helena
Otocinclus sp.
Caridina multidentata
Interview with the Bronze Prize Winner
Hope many more people have interest in nature and love nature in the future.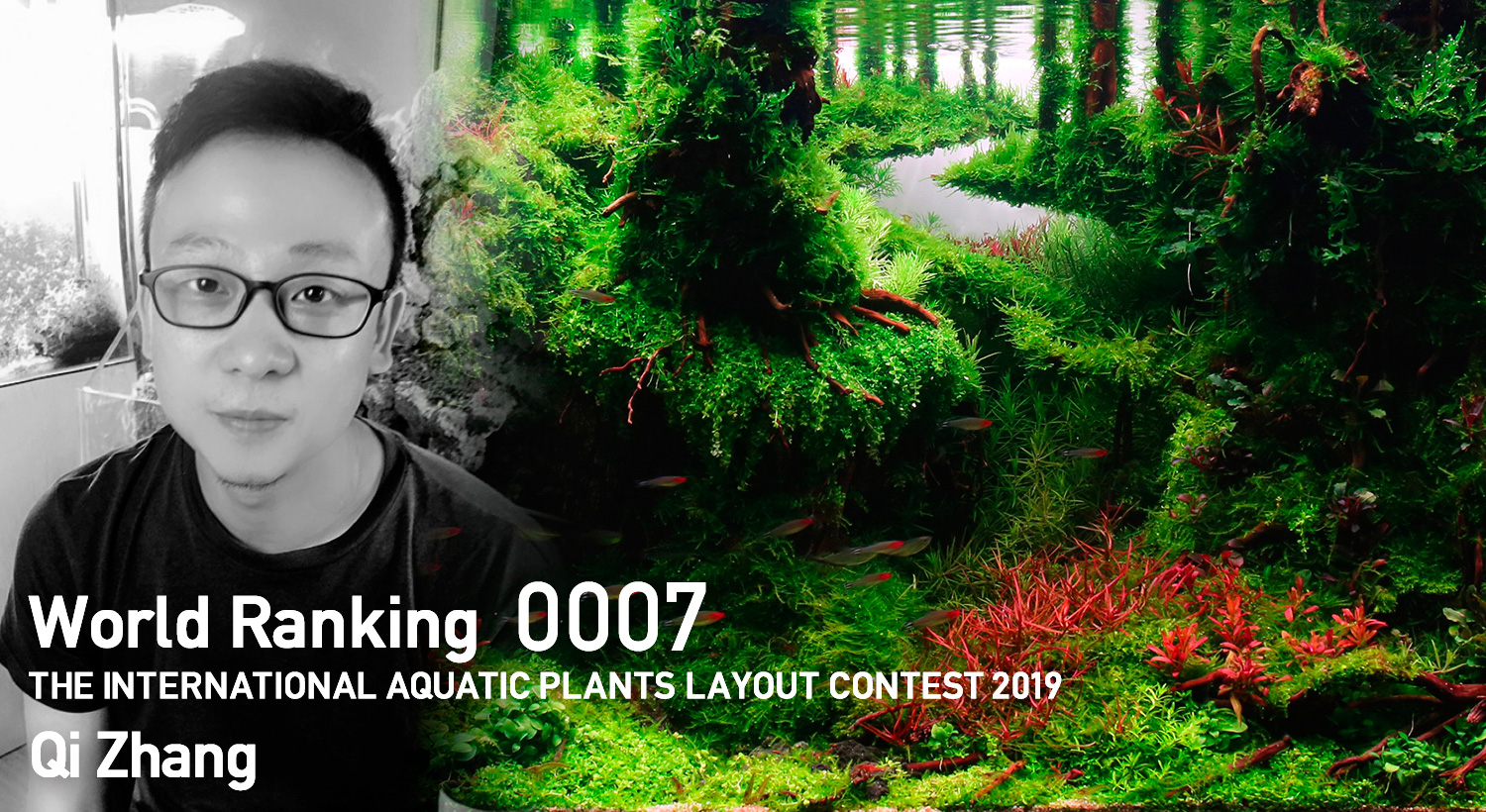 AJ:
How did you get ideas for this work?
The theme for this work is 'Forests in Everglades National Park'. Although I initially wanted 'marshland' to be a theme for my work, I could not come up with a good idea. When I happened to watch a survival themed TV program "MAN vs. WILD" starring Bear Grylls, I was so fascinated by flooded forests, various plants and animals, mysteries and beauties of marshlands. After that, I saw a program featuring Everglades National Park and some photos of the park, and ideas finally settled in my mind. It is a concave composition. I created a depth using many materials and adjusted so many times afterwards. And it eventually became this composition. Also by utilizing the watermark effect, up and down undulations were expressed. By making the most of large size and thickness of the materials, I was able to create a depth successfully. Rich aquatic plants suggested a diversity of plants growing in Everglades National Park.
AJ: 
What is the most attractive thing about aquatic plant layouts?
One of the most attractive things about aquatic plant layouts is that they discipline me to have a logical mind and skillful hands. And by looking at beautiful ecological scenery in a tranquil environment, I feel relieved from stress at work and everyday life, and my mind becomes peaceful. And more than anything, the most important thing is to know more about nature and ecological environment around us.
AJ:
Do you have any aquascapes you would like to create in the future? And do you have a dream that you would like to achieve relating this hobby?
I would like to continuously create impactful aquascapes. I would also like to develop fresh originality using many types of aquatic plants. In the future, I hope that many more people would be interested in nature and love nature like Mr. Amano.