NATURE IN THE GLASS 'A bouquet of aquatic plants'
Enjoying the True Beauty of Aquatic Plants
A Simple Aquascape Structure
with Wabi-Kusa Echinodorus Mix

A simple aquascape by stacking up Sansui Stones, and placing just one Wabi-Kusa Echinodorus Mix on top in a W30cm aquarium tank. Contrary to the easy production process, the aquascape looks impressive when the aquatic plants are fully grown. Wabi-Kusa enables us to enjoy so many aspects of aquatic plants even more by placing only one than planting with a pair of tweezers because Wabi-Kusa has high density of aquatic plant growth. A wide variety of aquatic plants forms a cluster. And an aspect of the aquatic plants showing each beauty seems as if it is a bouquet of aquatic plants. Please try out and enjoy a simple aquascape with Wabi-Kusa showing the true beauty of aquatic plants.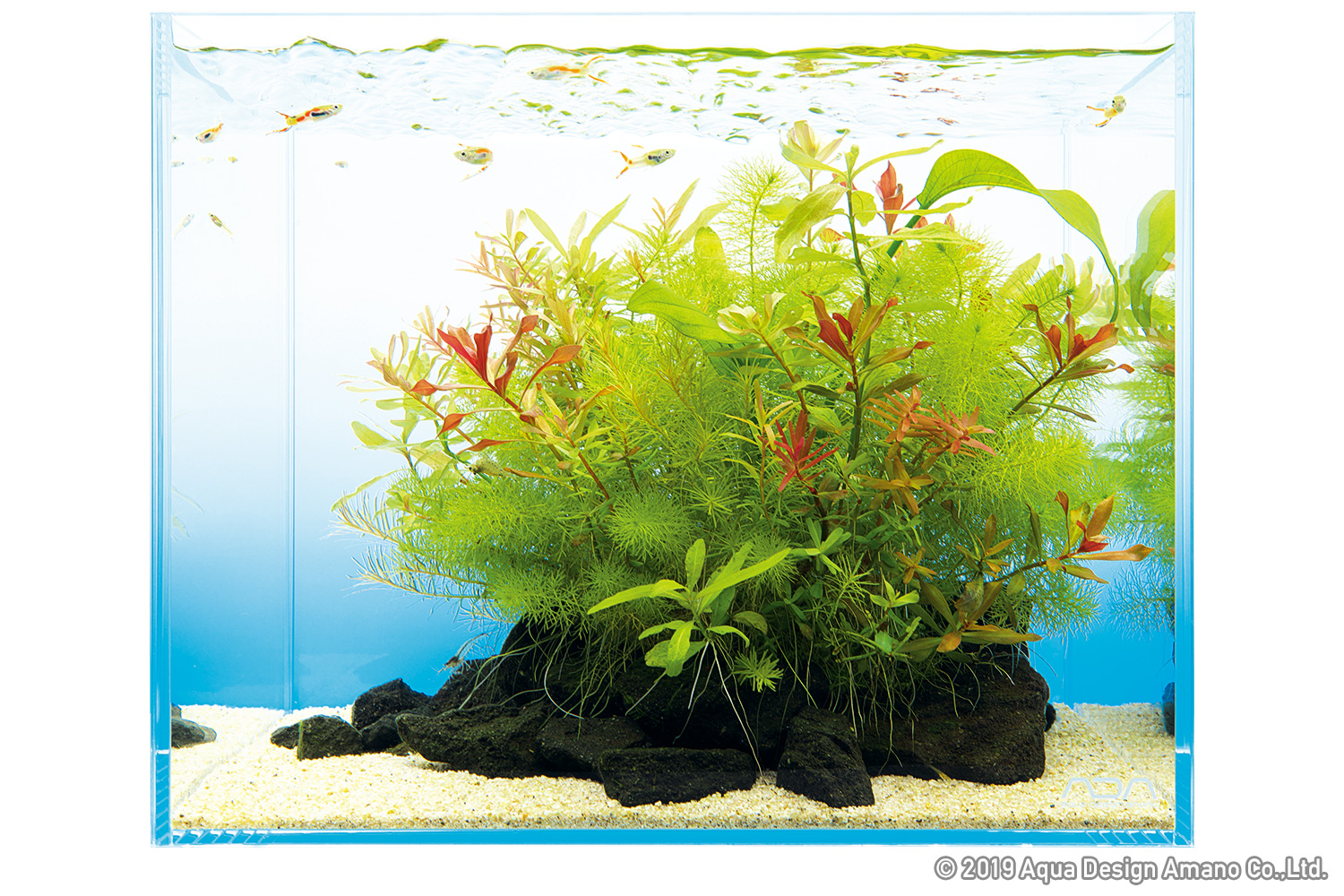 Maintenance of Wabi-Kusa
It is important to trim Wabi-Kusa frequently in consideration of the growth rate of each aquatic plant, because Wabi-Kusa consists of many types of aquatic plants. For this time, Myriophyllum sp. was especially growing vigorously, so by trimming frequently, the good balance was maintained.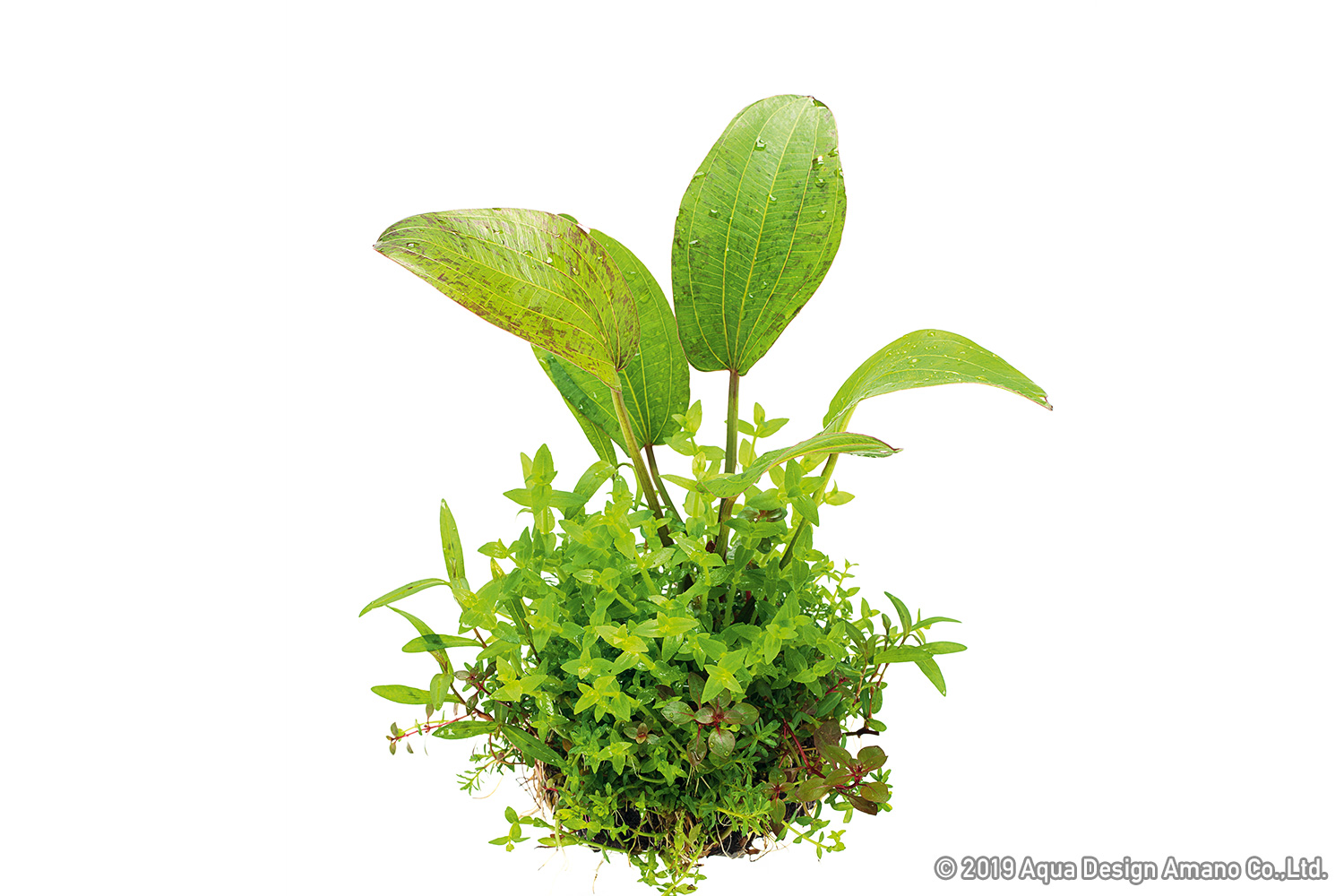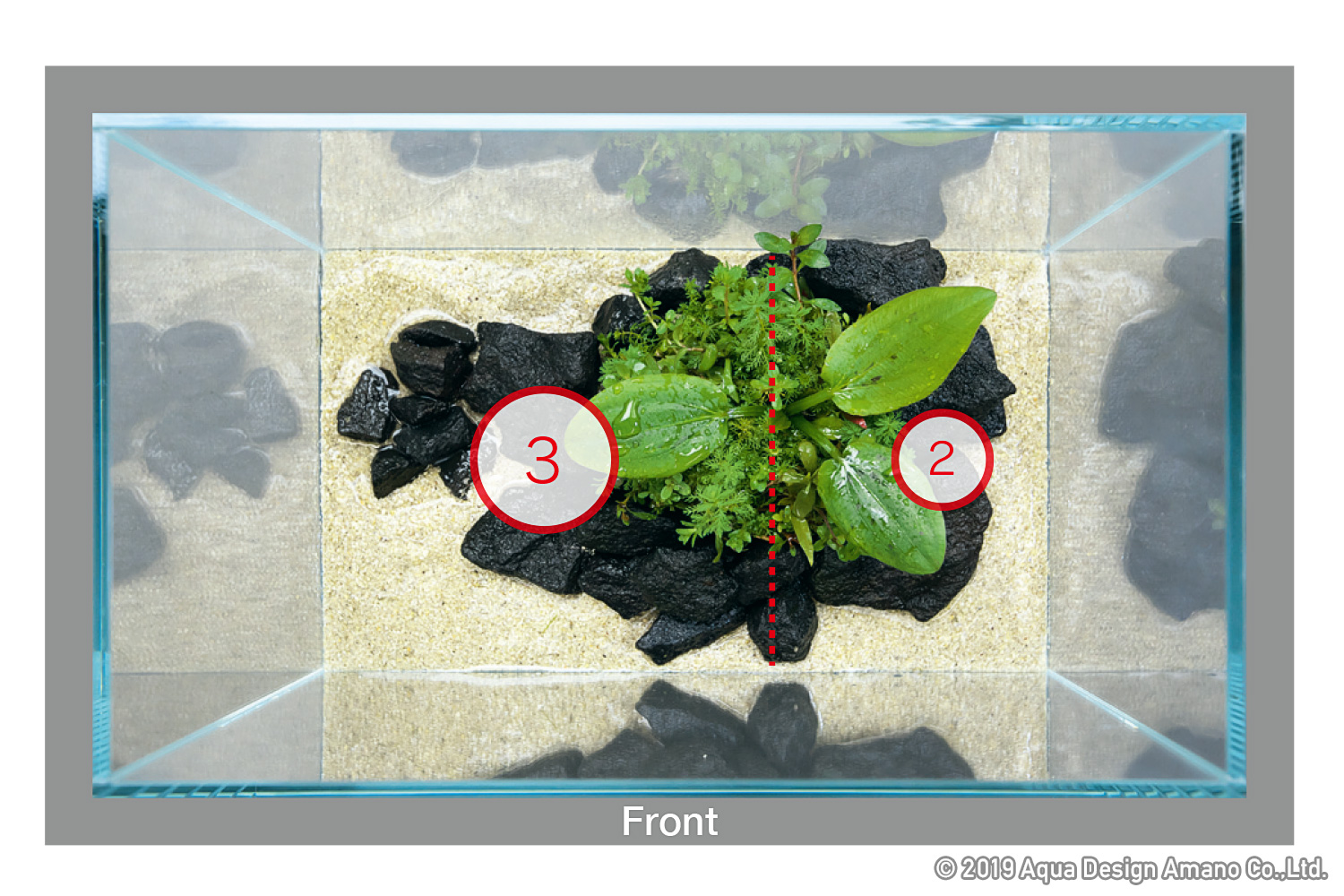 Placement based on golden ratio
By placing a Wabi-Kusa in the position of golden ratio 3:2, the whole layout balance improves, and the aquascape looks simple but never dull. The placement of stones is a shape of an irregular triangle.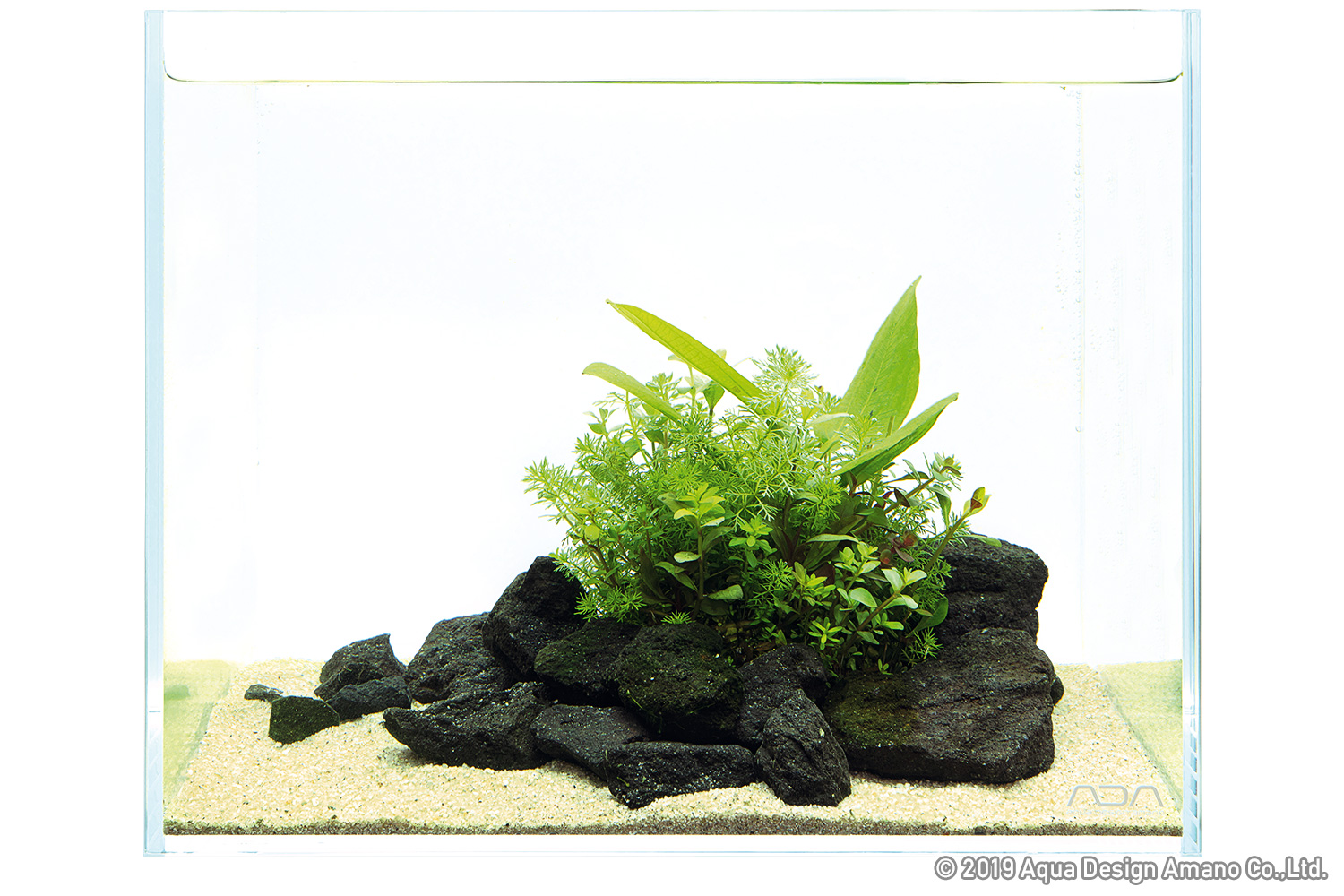 Shot on February 28th, 2019

A point of stone arrangements
Placing Sansui Stones for the purpose of hiding the base of Wabi-Kusa. Using different sizes of Sansui Stones creates a natural feel. And placing small stones toward an open space clarifies a center of gravity of the aquascape.