FIELD REPORT -Developing ideas from nature for aquascaping with shade plants-
The use of ferns and other shade plants; having it as the theme of this month's Aqua Journal, I decided to make a field trip to get some ideas for aquascaping. The upstream Shin Egawa River in Gosen City, Niigata, was the location that came to mind right away. This river is sourced from spring water, called "Doppara Shimizu," which is located on the middle of Mt. Suganadake (909 meters), and beech forests spread around the stream where the clear water runs through. Ferns grow on the forest floor along the mountain stream, making it an ideal place for the theme.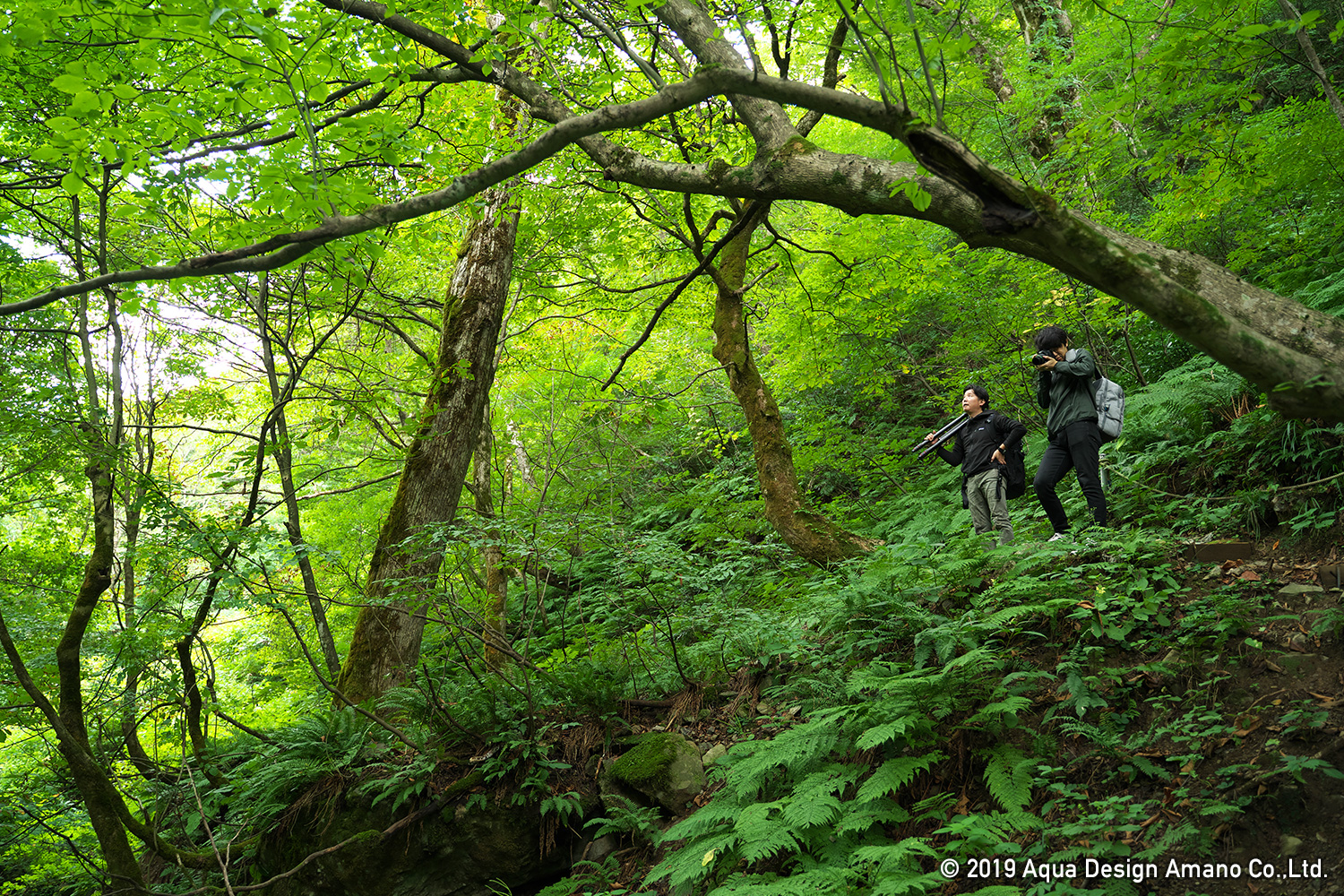 In the early morning of September, I started climbing the forest road toward the spring water with my young colleague, Suikei creator, Naru Uchida. When we entered a mountain trail at the end of the forest road, the surrounding scenery changed dramatically. We were fascinated by the view of nature, reminiscent of an untouched primeval forest. While I was so engaged in taking photos, I suddenly felt that something was not quite right as walking the mountain trail along the stream. Many Yamabiru mountain leeches were climbing up onto my feet and sucking blood. As I heard later, this road seems to be least popular among the trails of Mt. Suganadake because of the leeches. I collected myself and continued the trip, thinking that's also evidence of the abundant nature present in this place. I had visited this location with my aquascaping and photography teacher Takashi Amano before, but when I visited again I was overwhelmed by dense nature. I placed myself in nature and felt it with my skin, as Amano used to do, and the ideas for new layouts poured through my mind. That's truly "Learn from Nature," the prime principle of the Nature Aquarium.



Feel nature
In a deep forest,
Surrounded by greenery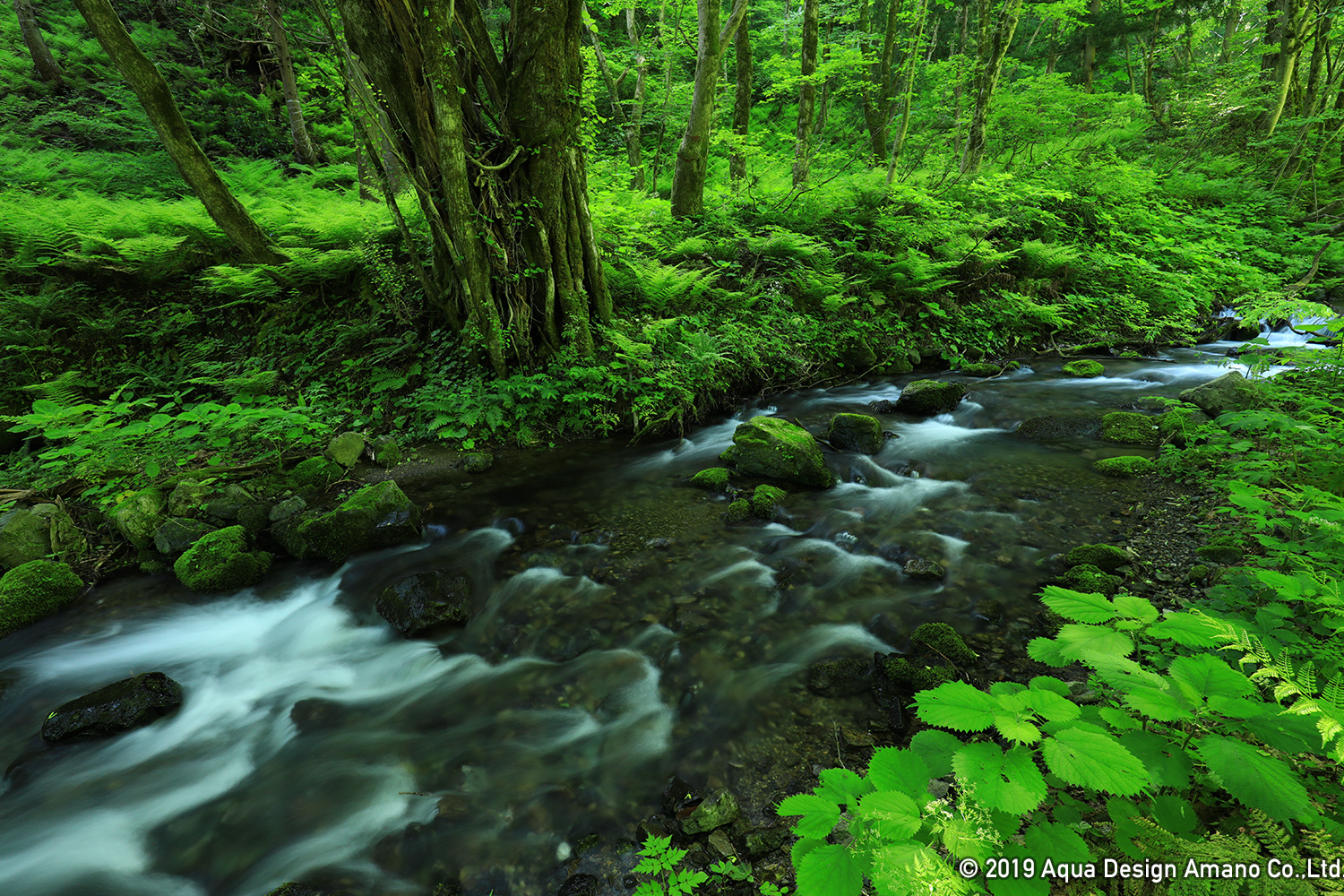 The mountain stream where I used to accompany Amano for shooting photos. I saw the beautiful river stream moistening plants just as back then.
Shin Egawa River, Gosen City, Niigata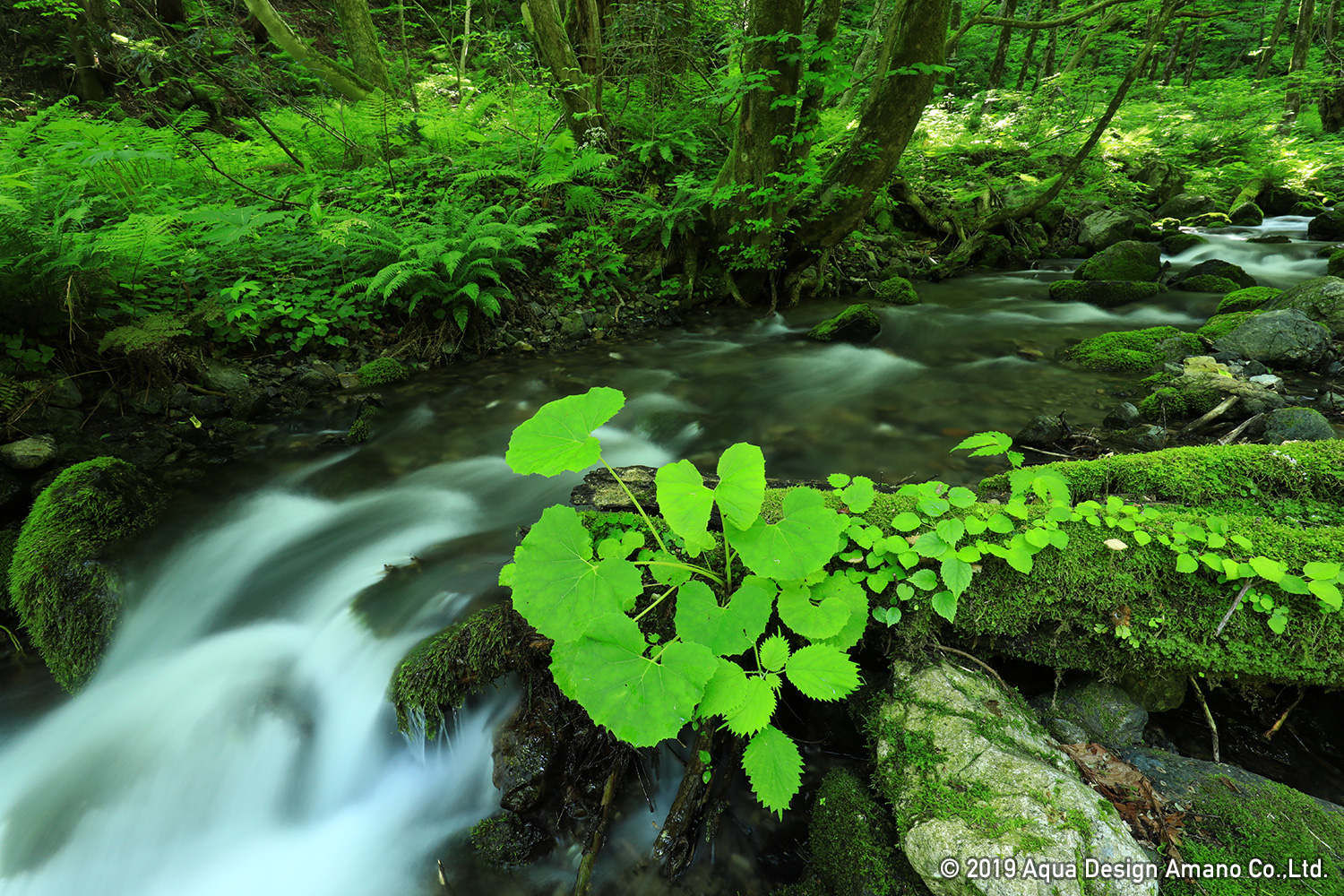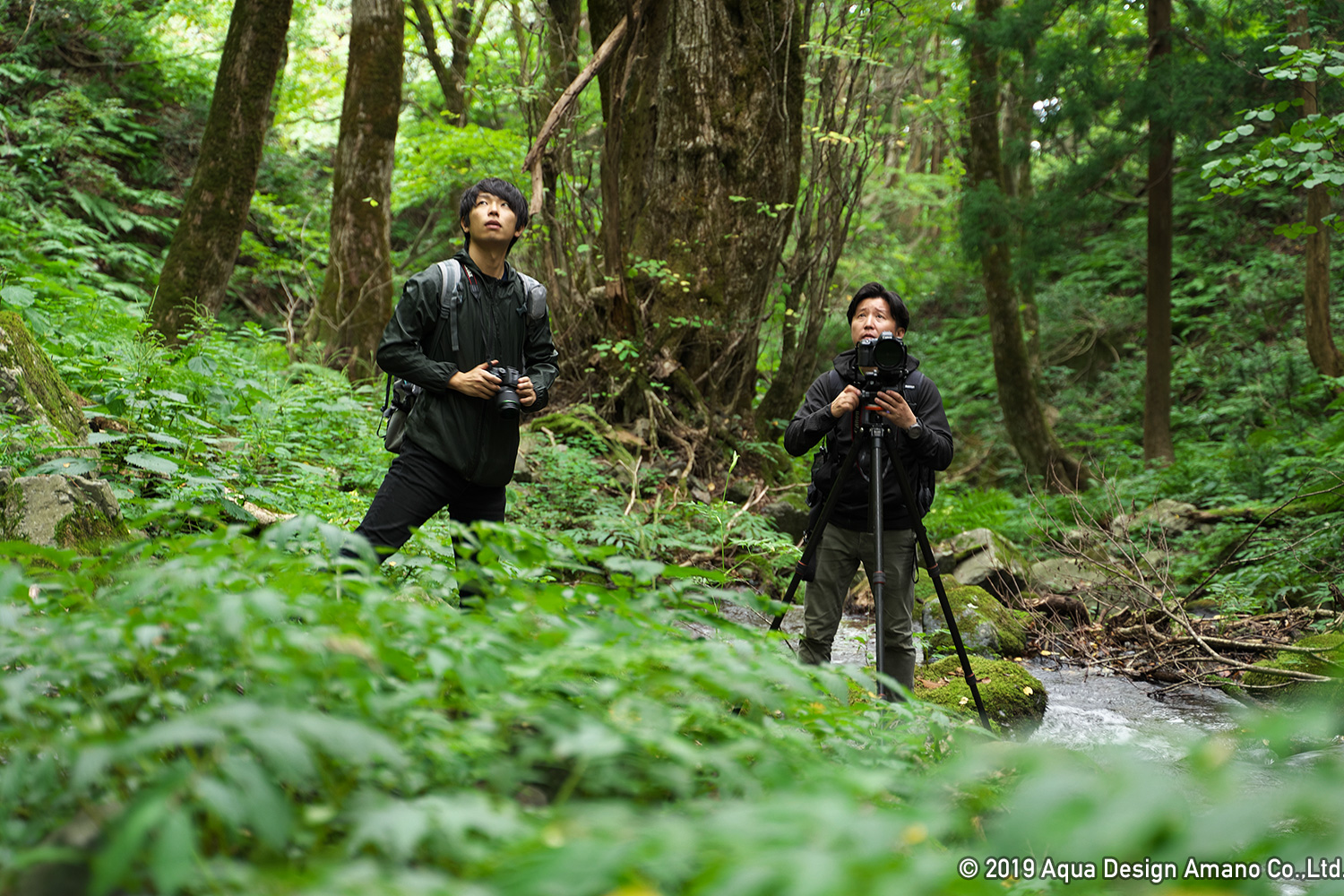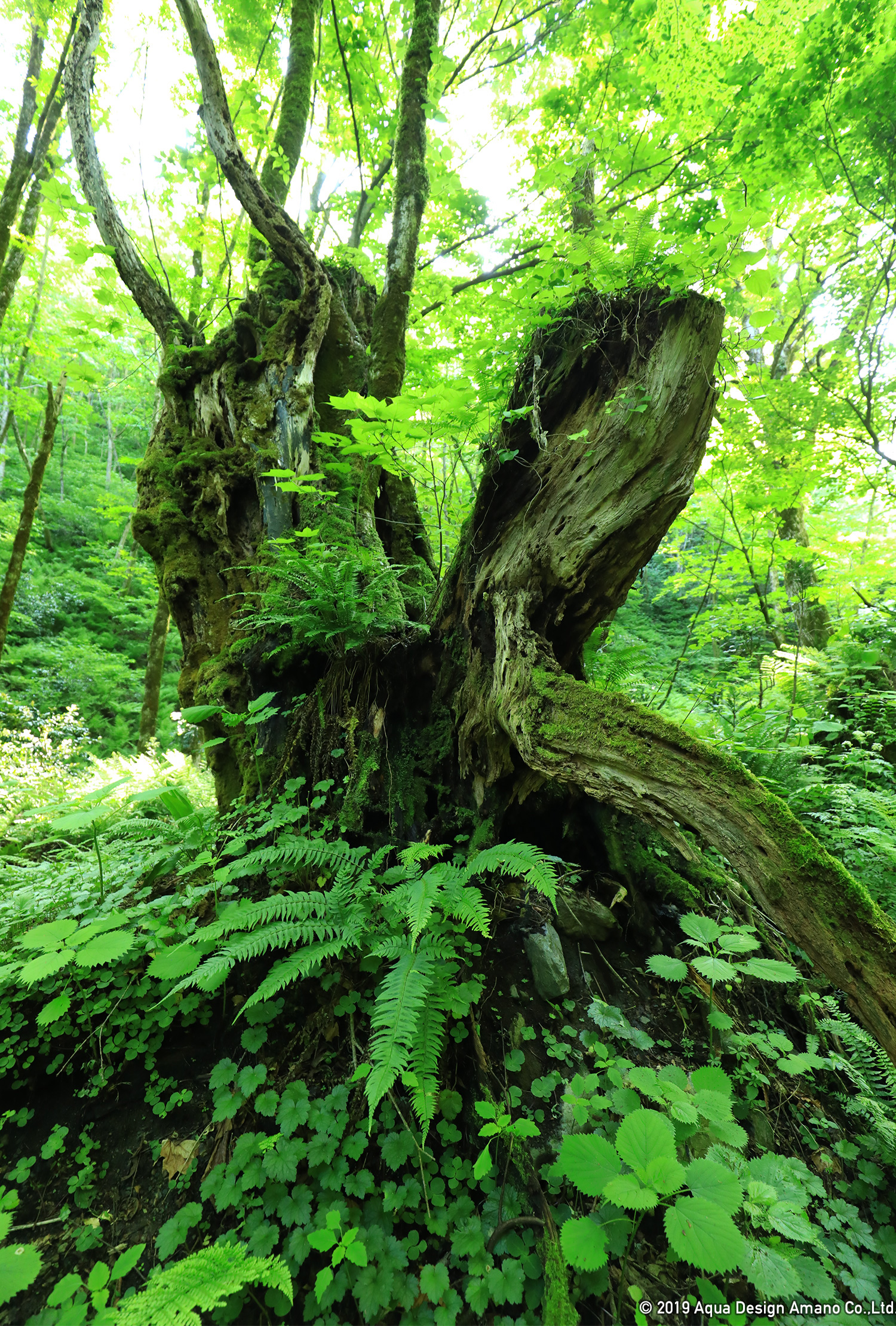 Large Katsura trees (Cercidiphyllum japonicum) seen around the mountain stream. Old tree trunks withered, but I saw nurse logs helping with regeneration of the vegetation everywhere. The expression of "Wabi- Sabi" in art is deeply linked to the elements of the life cycle found in nature.



Shade plants on the forest floor
Find ideas for aquascaping
At your feet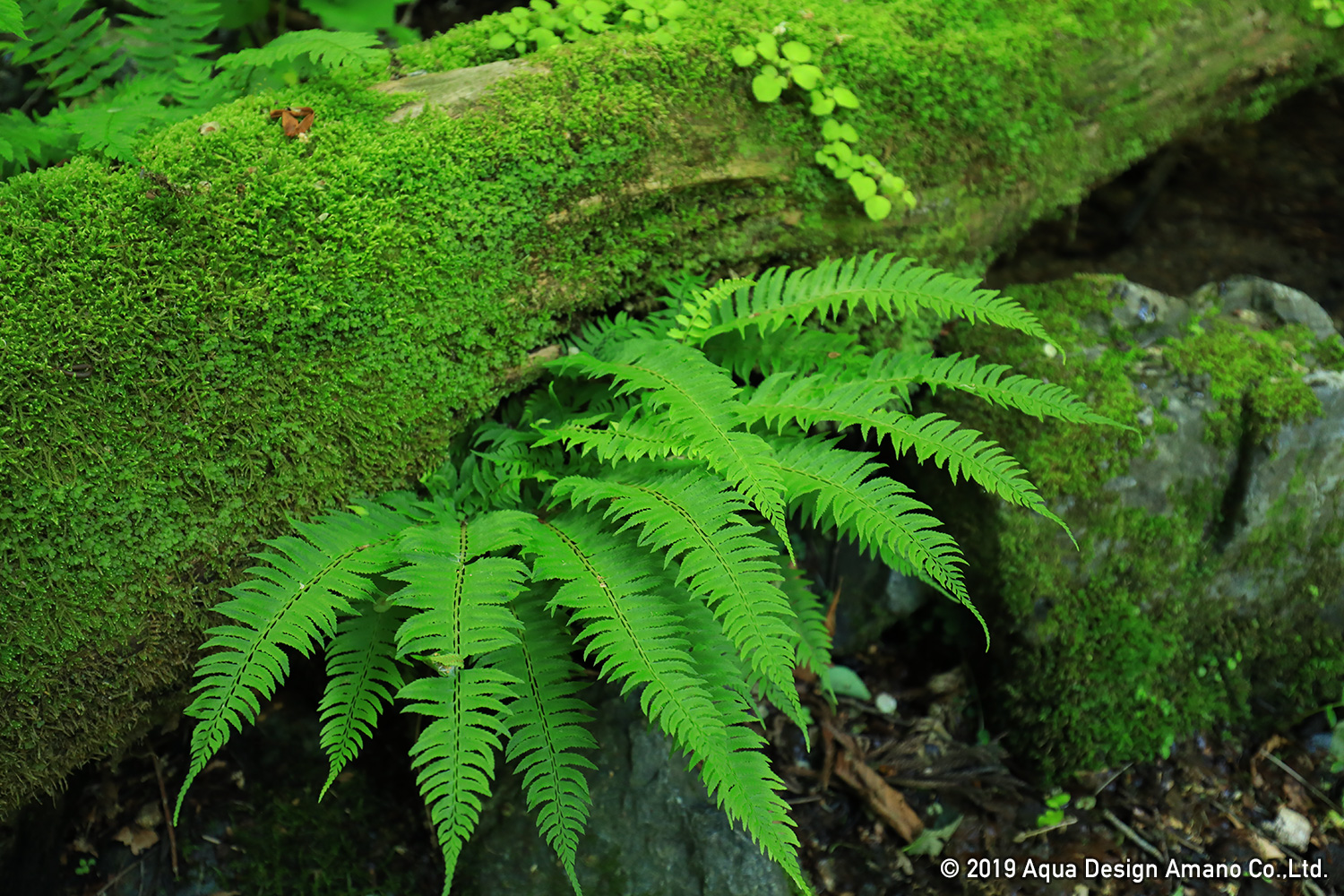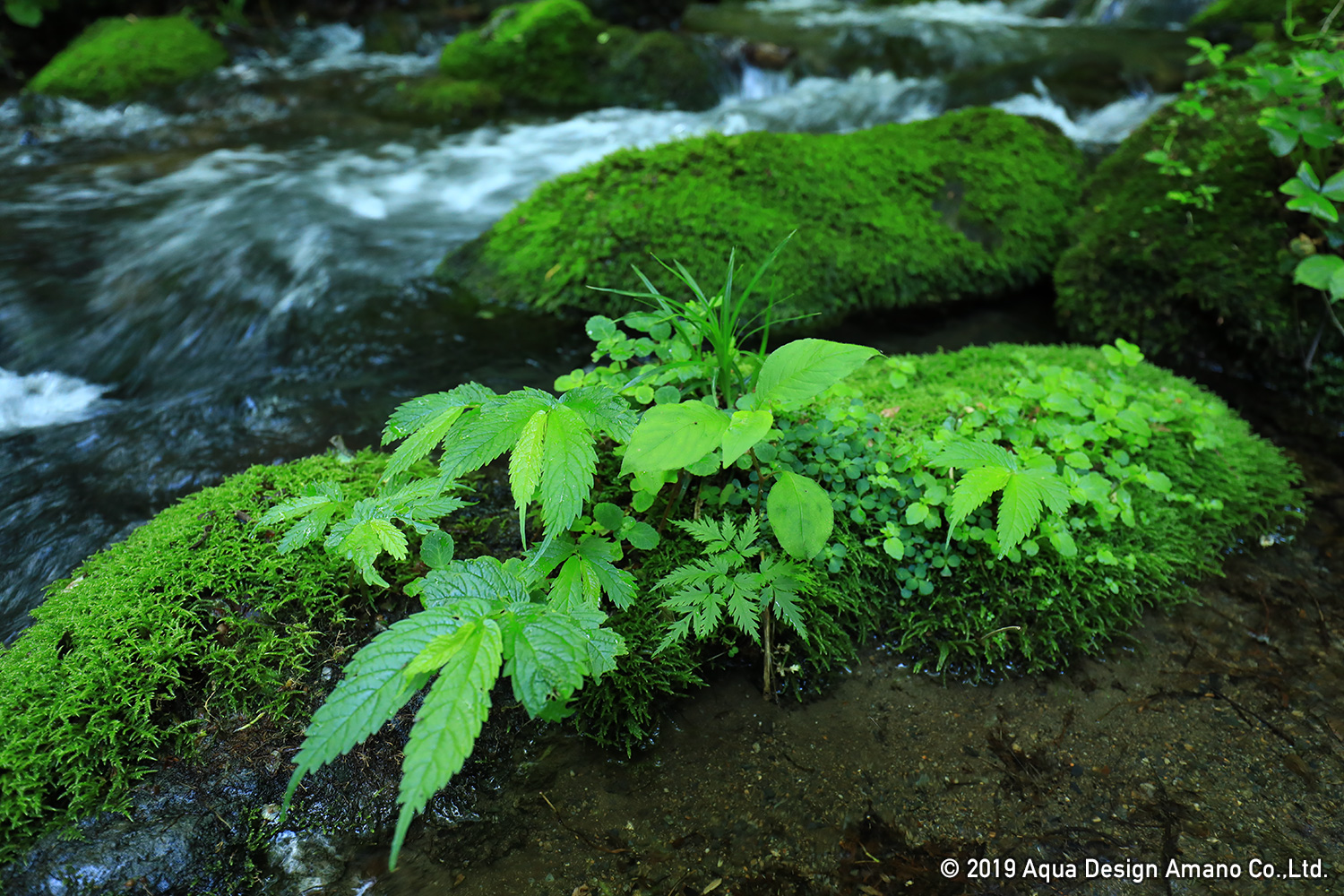 A new life on a fallen tree starts growing and covers it, and the decayed tree eventually returns to the soil. Here, shade plants such as ferns and moss play an important role. The ways that they grow on trees will be a good inspiration for layout making.