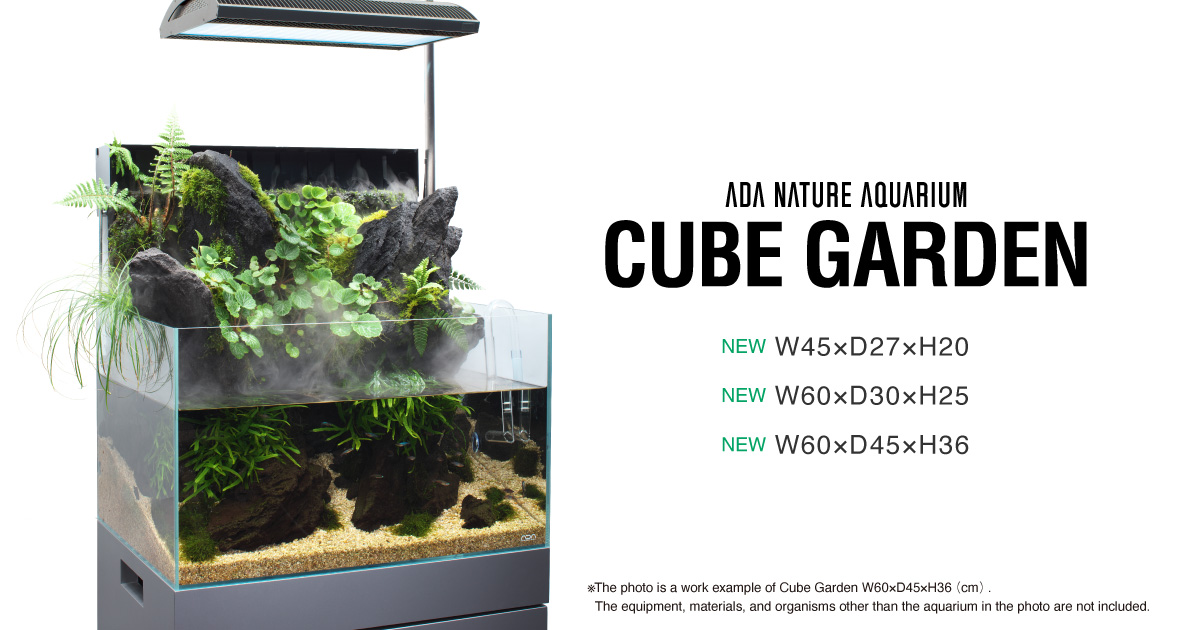 Three new sizes have been added to glass aquarium "Cube Garden" perfect for Nature Aquarium.
With Cube Garden in W60×D45×H36(cm), the perspective can be easily expressed in an aquascape by increasing the depth of the aquarium by 1.5 times of a standard W60cm aquarium. It is also suitable for Aqua Terrarium with Mizukusa Mist Wall.
With Cube Garden in W60×D30×H25(cm)and W45×D27×H20(cm), equipment can be easily installed by reviewing the size of the conventional flat aquarium. It is suitable for creating an Aqua Terrarium with emersed plants or a panoramic aquascape with small layout materials.
Please enjoy creating cutting-edge aquascapes with Cube Garden in new sizes.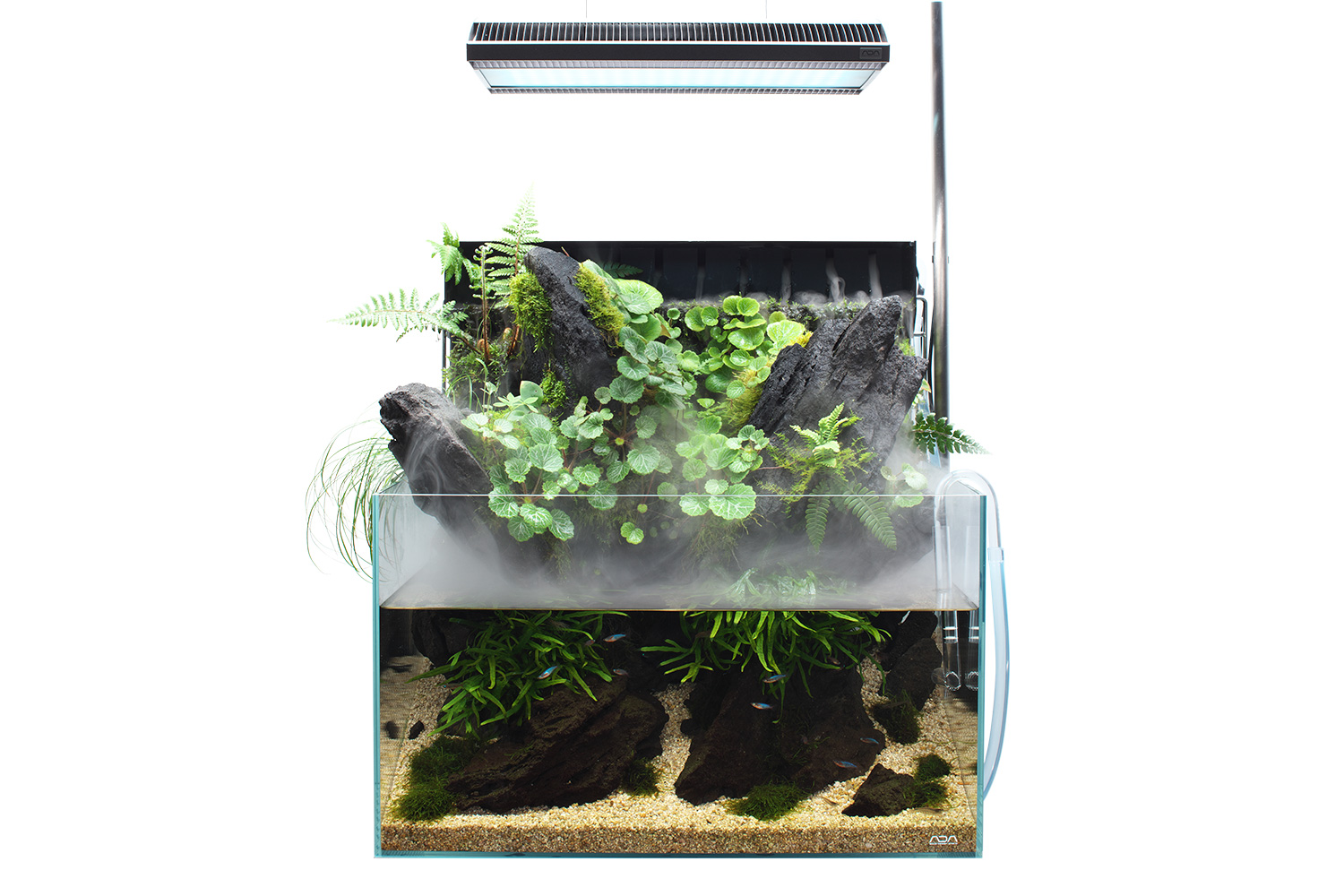 ※The photo is a work example of Cube Garden W60×D45×H36(cm). The equipment, materials, and organisms other than the aquarium in the photo are not included.

■Cube Garden – Product Information
https://www.adana.co.jp/en/contents/products/na_tank/detail01.html