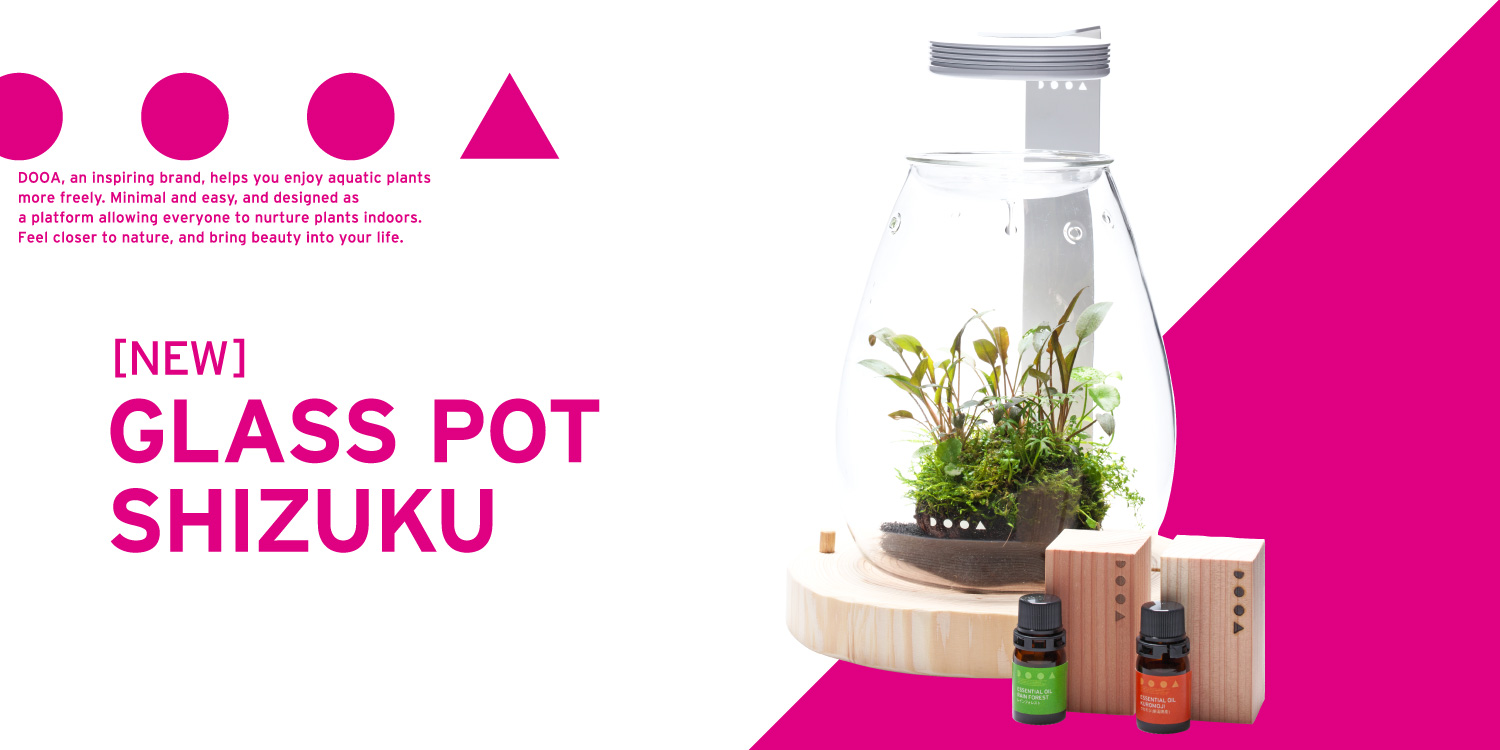 Glass Pot SHIZUKU is newly added to the DOOA brand that offers fun ways to enjoy aquatic plants and jungle plants. This glass container has a characteristic tea-drop shape, designed to grow emersed Wabi-Kusa and jungle plants. Its glass lid has a tiny water hole in the center, where water droplets fall one at time. It is very soothing to watch the droplets drip over lush green leaves. There are 4 holes on the upper part for aeration.

Wood Base SHIZUKU, a wooden base stand that brings out the charm of the Glass Pot SHIZUKU, also becomes available. It is made of thin sliced Japanese cedar and features a soft and warm texture unique to natural materials. Wood Base SHIZUKU is specifically designed for placing Glass Pot SHIZUKU, and offers you an aromatic experience with DOOA Essential Oil (sold separately) added to the base stand.
Two kinds of Essential Oil are available – "Rain Forest" with the image of tropical rain forests, and "Kuromoji (Lindera umbellata)" grown in Niigata, Japan. Enjoy the relaxation that Glass Pot SHIZUKU offers with your favorite scent.

※To be released on September 10, 2020.