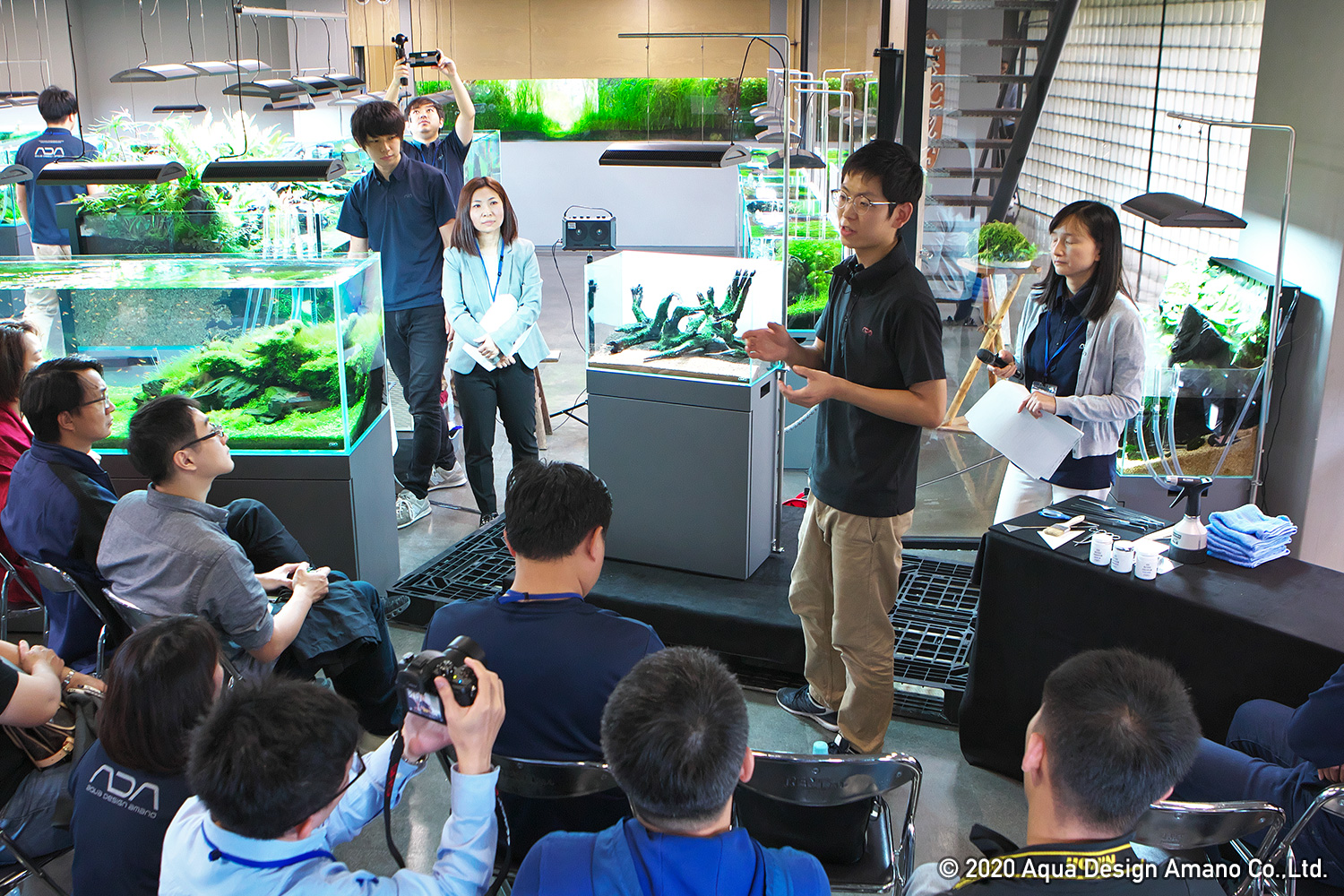 ADA Aquascaping workshop with an ADA SUIKEI Creator, Daichi Araki as an instructor organized by Green Aqua (ADA Hungary) will be held. Besides a demonstration lecture of a W60cm aquarium tank, a special lecture about the birth of Nature Aquarium, the present ADA and the future under the theme of Nature Aquarium as a concept is scheduled to be delivered.

At the workshop, ADA's latest products including a new LED lighting equipment, Aquasky RGB and Metal Cabinet 60.

Event Date: Saturday, February 1st, 2020 at 14:00
Venue: Green Aqua showroom in Budapest

※Please note that the tickets are already sold-out. Exciting moments from the event will be streamed on Green Aqua YouTube Channel.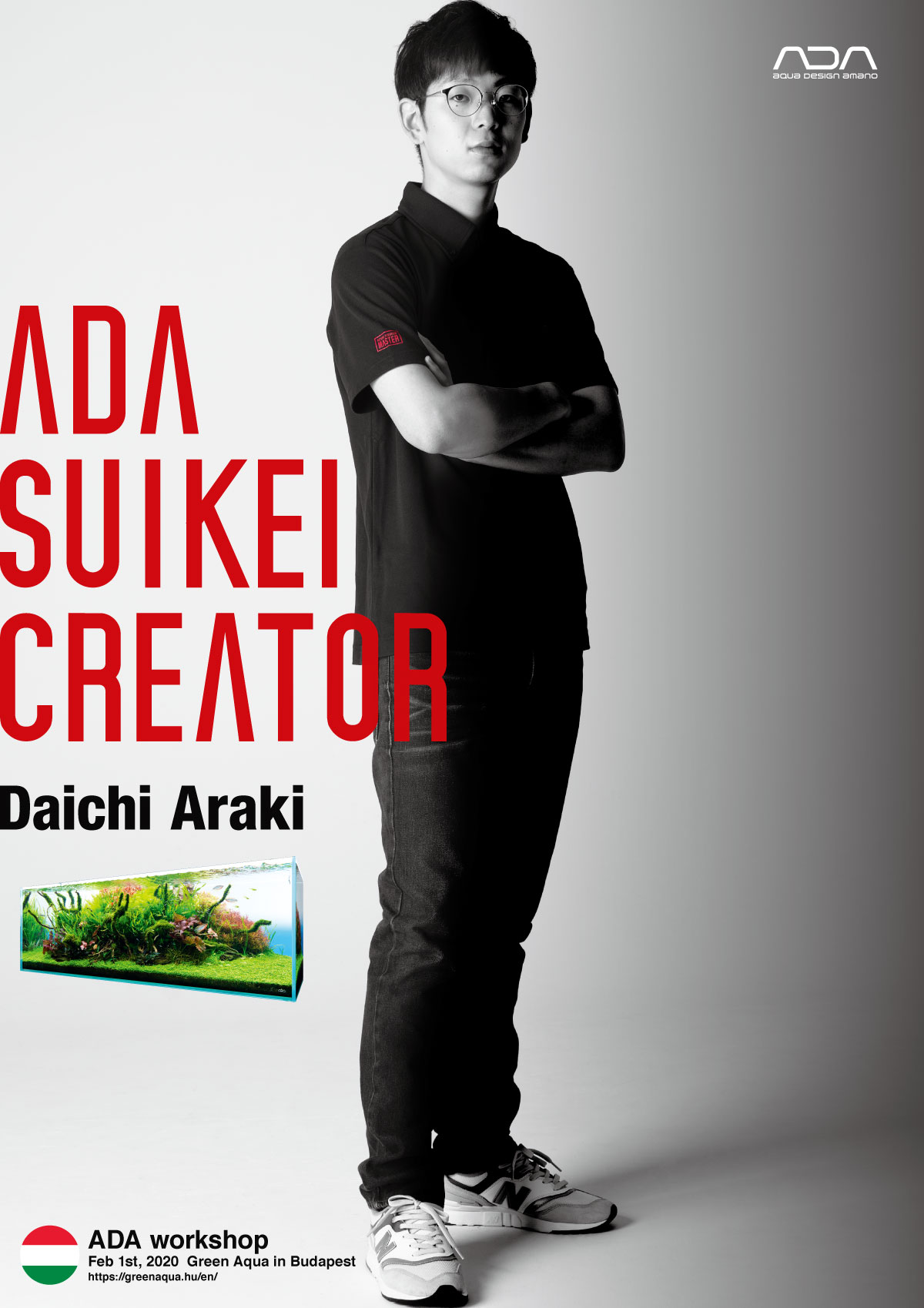 Event details:
https://greenaqua.hu/en/rendezveny-belepojegy-daichi-araki-ada-workshop.html