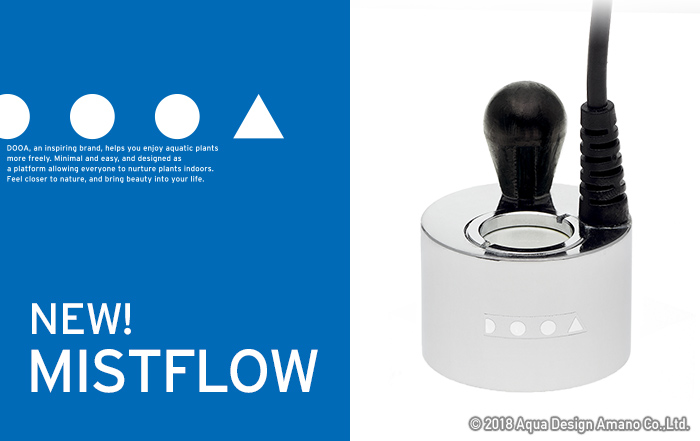 Creates the atmosphere of a cloud forest.

As already introduced in ADAview, ADA's ultrasonic mist maker, MISTFLOW, is now
ready for markets.
MISTFLOW is designed for use with System TERRA 30. A micro-fine mist, generated by ultrasonic wave, falls down from System TERRA 30's cascade system to its wall section,
and adequately humidifies mosses and aquatic plants grown on Wabi-Kusa Mats. It prevents plants from drying out.
A dedicated glass cover, DOOA Glass Cover for System TERRA 30, is available separately to direct airflow evenly over the wall section. ADA also offers DOOA System TERRA and MISTFLOW set.

We recommend you to try out MISTFLOW, that maintains an adequate humidity level and renders the atmosphere of a cloud forest in System TERRA 30.