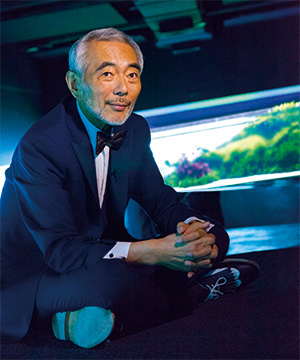 Dear Friends,

With our deepest sorrow, we announce that Takashi Amano, President & CEO of Aqua Design Amano Co., Ltd., passed away on August 4, 2015. It was Amano's wish that his funeral to be conducted by his close family members only.

As Amano had been fighting an illness for several years, he kept working on his creative activities.
In last February, he accomplished a great achievement of creating the world's largest planted layout, the 40m Nature Aquarium in Oceanário de Lisboa in Portugal. After attending its opening ceremony in late April, he was concentrating on treatment while continuing to work. His last job was to work on his autobiographical photo collection, "ORIGIN OF CREATION" and to select his works for the photo exhibition, starting from September 5th, titled as same as the book.

Keeping Amano's message in our mind that we should look at Nature and take interest in Nature, we sincerely hope that people around the world continue to enjoy Nature Aquarium.

We are planning a farewell ceremony that will take place soon.
Details will be announced later.

Aqua Design Amano Co., Ltd.