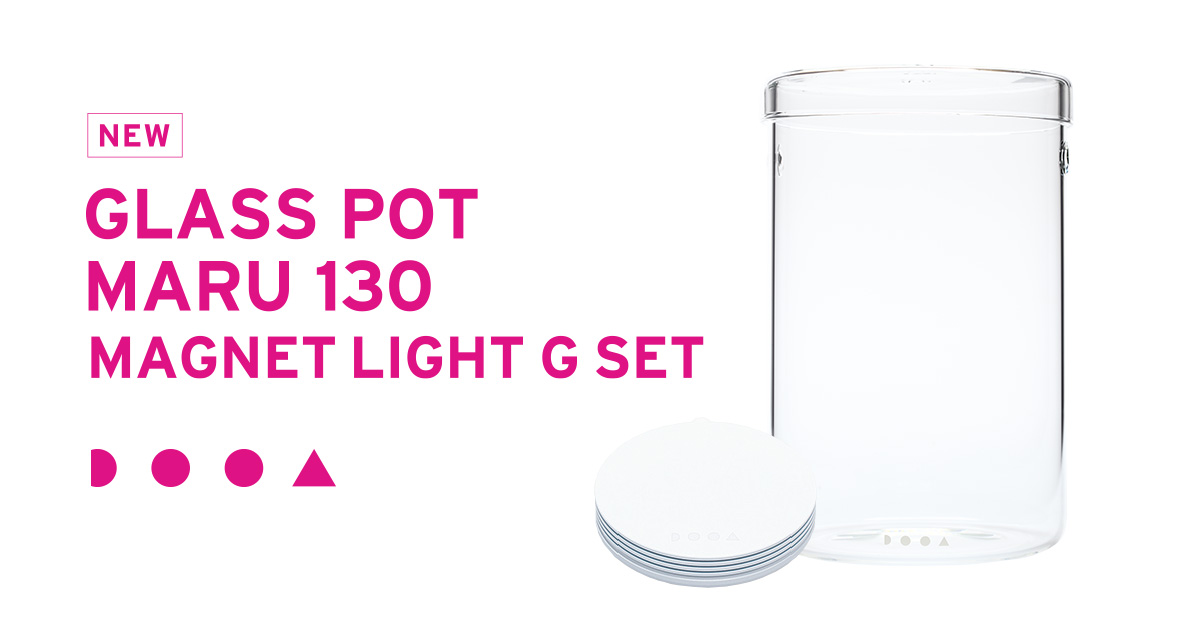 DOOA's new product, Glass Pot MARU 130 is newly released as a set with Magnet Light G. The Glass Pot MARU 130 is larger than the conventional Glass Pot MARU, and its lid and holes on the side make it easier to maintain moderate humidity. It is suitable for growing plants that prefer a humid environment, such as Lagenandra and jewel orchids, and for creating mini Paludarium layouts with driftwood and stones. Besides Magnet Light G, DOOA's substrate materials are also included in the set. Therefore, you can instantly enjoy growing plants and creating mini Paludarium.

Set includes:
1.Glass Pot MARU 130
2.Magnet Light G
3.Jungle Soil 700ml
4.Jungle Base 200ml
*Glass Pot MARU 130 is sold only as the set mentioned above.





■Glass Pot MARU 130 Set – Product Information
https://dooa.jp/en/products/2022/07/glass-pot-maru130-set/

Currently, ADA's electrical products are available only in limited countries.
Please contact your local distributor for the latest information.