Ten years have passed since the creation of the "Natural Aquascape" in the Sumida Aquarium which was considered as the world's largest Nature Aquarium at the time. We will share a series of behind-the-scenes stories about its creation and maintenance, which has not been talked about much until now.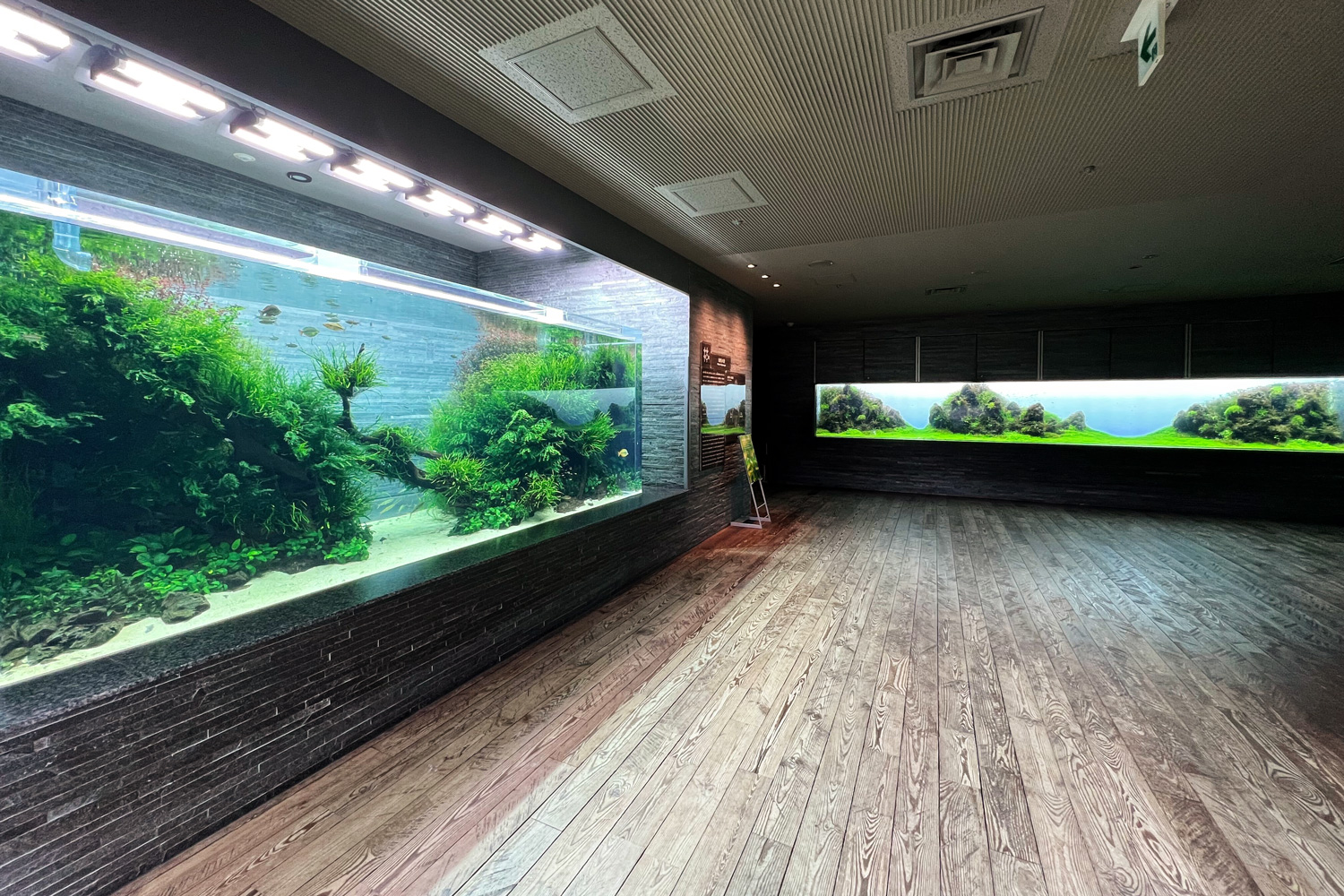 10 years since the creation
For the opening of the Sumida Aquarium on May 22, 2012, ADA started working on the production of the "Natural Aquascape" in March of the same year. It will soon be 10 years since its birth. Nature Aquarium is a system that is devised to maintain planted aquariums for a long period of time. And there aren't many aquascapes that have been maintained for more than 10 years even among the many works that Takashi Amano created. ADA often changes aquascapes at the Nature Aquarium Gallery in the ADA headquarters within a few years to introduce new works. In the process, various techniques have been tried out, and new expression methods have been created. Amano had particularly pursued expression methods that enabled the long-term maintenance for huge aquariums, and he completed the "Natural Aquascape" as a culmination of Nature Aquarium. As I've been taking part in the maintenance for many years, I can feel the will and passion that Amano put in everywhere in the aquascape, and there is a lot to learn from the aquascape. I am working hard on my daily maintenance, believing that I would come within reach of the essence of the Nature Aquarium that Amano depicted if I could understand the "Natural Aquascape" more deeply. And I hope that my efforts that I'm putting into the aquascape right now will move the hearts of visitors in 10- or 20-years' time. Although this article is the end of the series, I hope that you'd have an interest in the "Natural Aquascape" from this series and make a visit to the Sumida Aquarium. Thank you so much for reading the series.
*
Please check the official website of the Sumida Aquarium for the event schedule and operating hours.
Sumida Aquarium in Tokyo Skytree Town - Official site (sumida-aquarium.com)