Aquatic plant layout affairs in Hungary
In the capital city of Hungary, Budapest, there is a store attracting a great deal of attentions of world top class aquatic plant layout creators. That is "Green Aqua" located on the west bank of the Danube (Várhegy-Buda). They actively engage in streaming YouTube videos, and a small editorial studio is also established in the store. We were able to see a cutting edge aquatic plant store incorporating the needs of the times.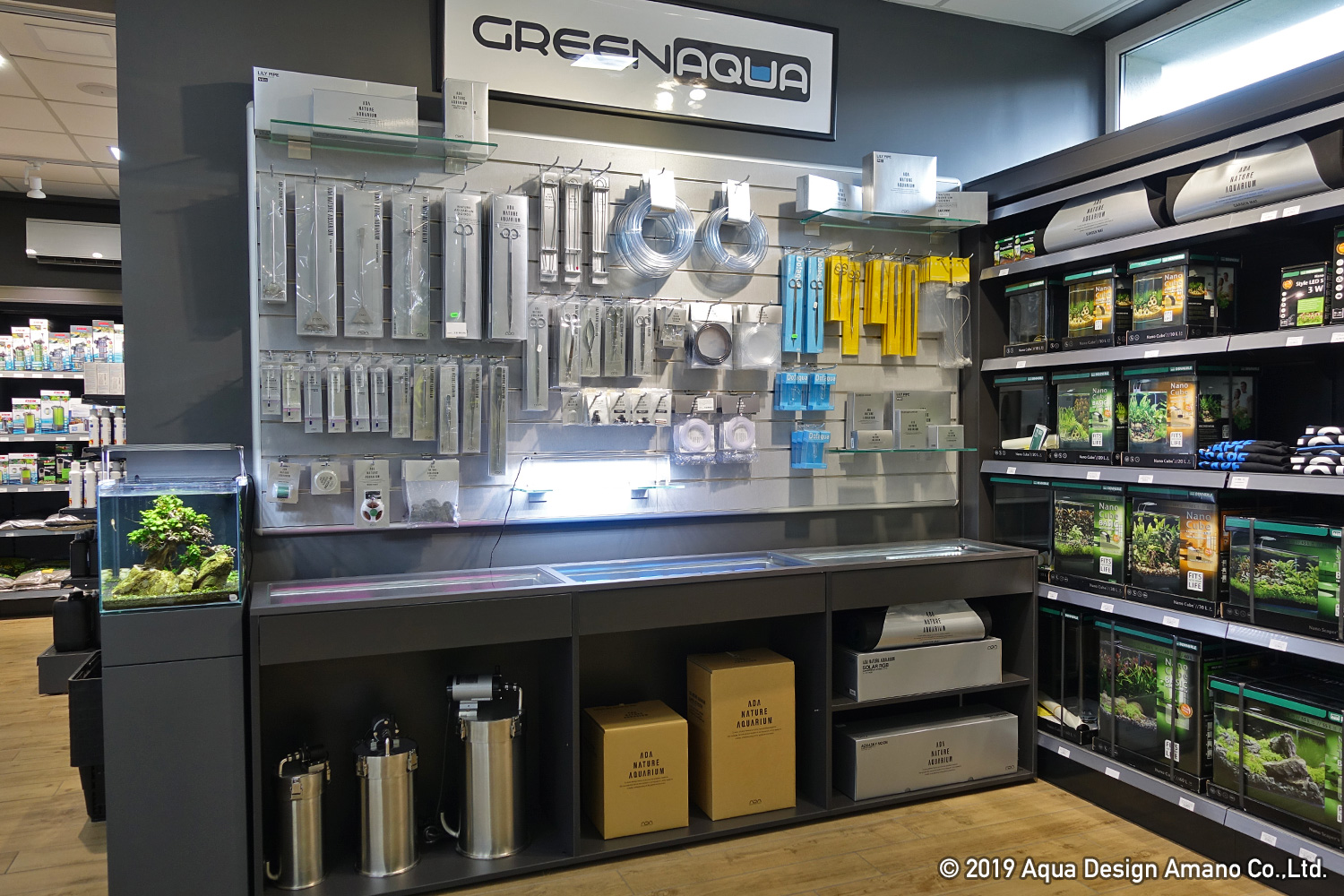 An ADA section is established around the entrance area. At Green Aqua, many aquarium products starting with European major manufactures are handled.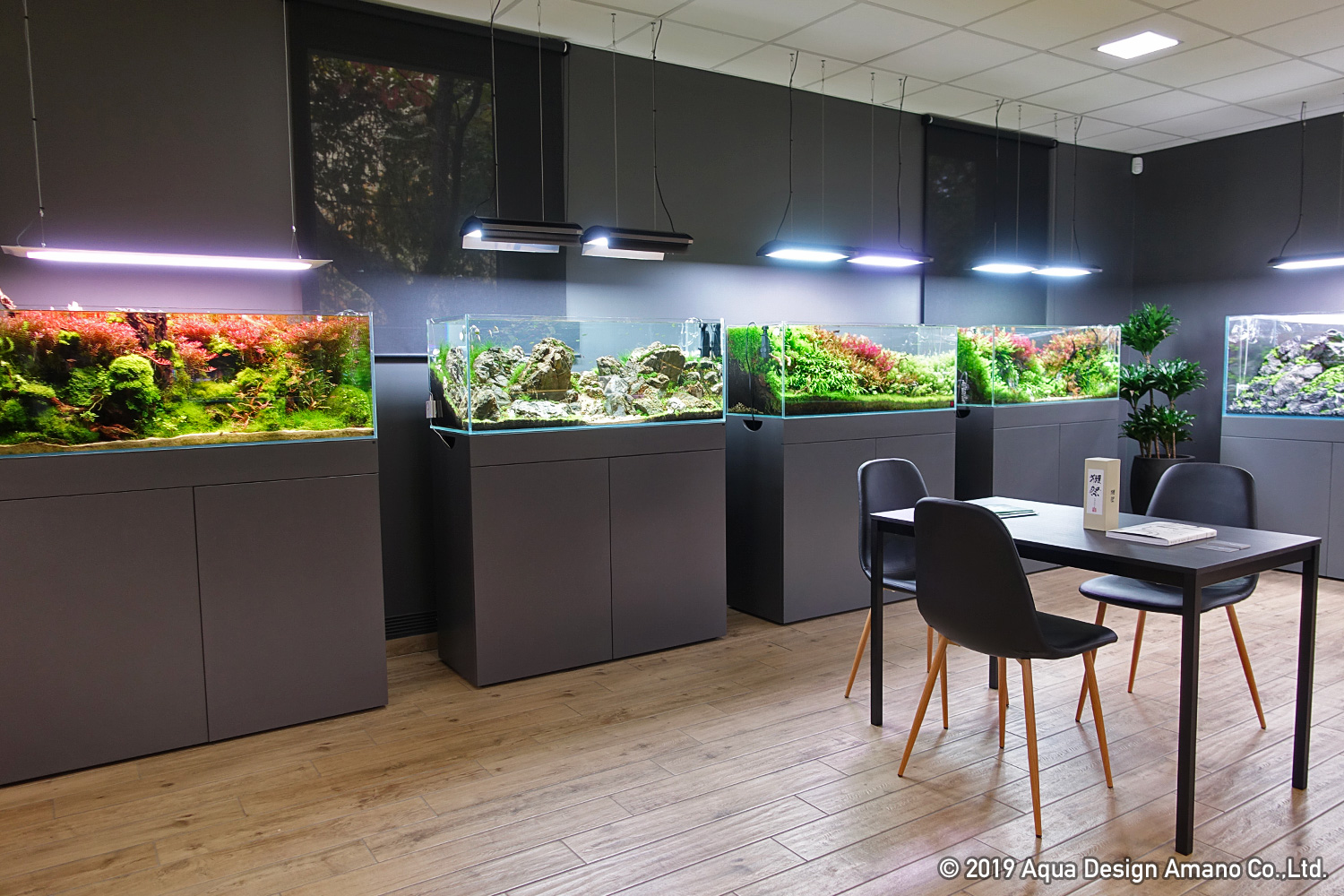 In the gallery space at the store, aquatic plant layouts in very beautiful conditions were displayed. We could get a glimpse of their high degree of layout skills and maintenance ability.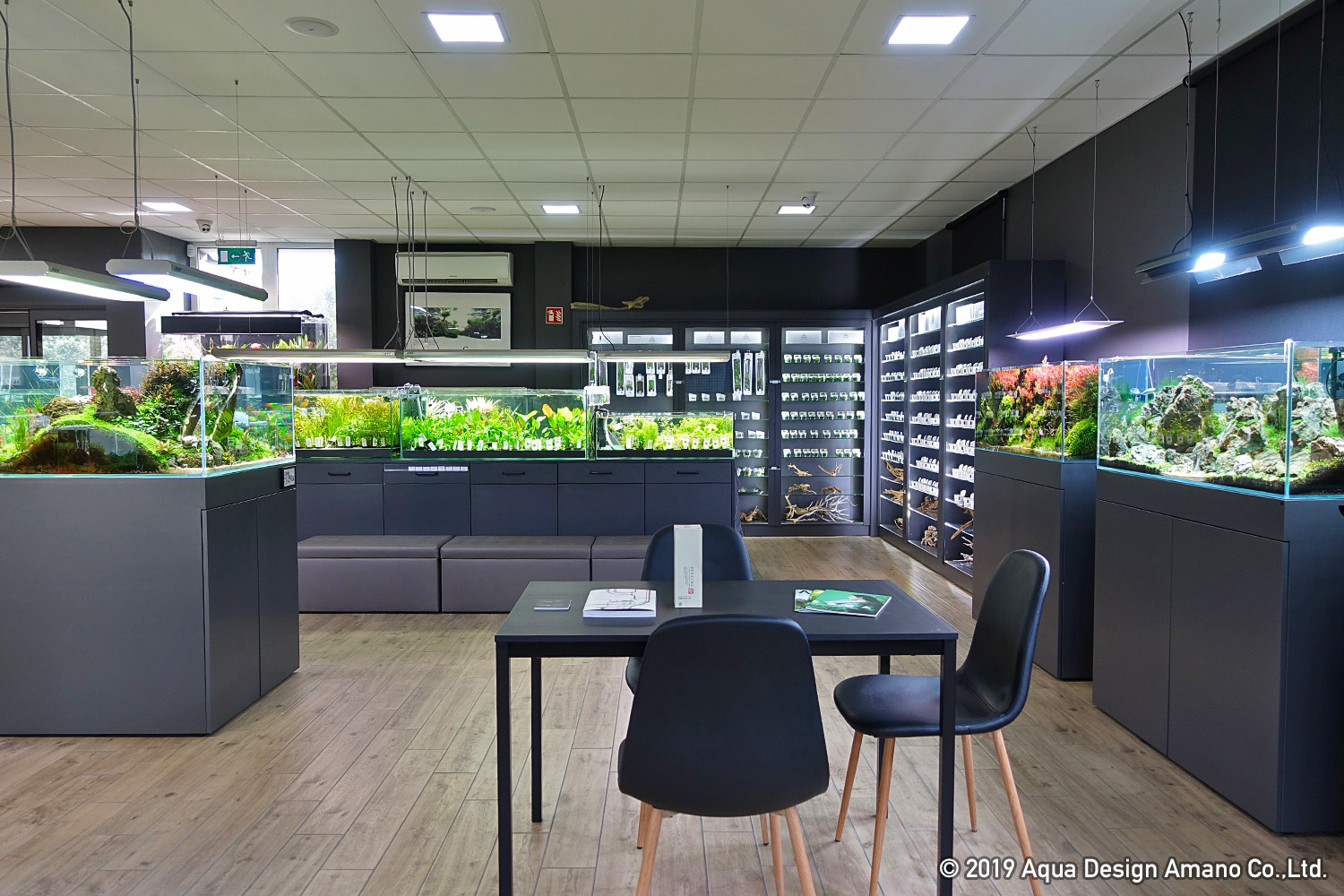 Every inch of the store was kept tidy, and the clean space felt pleasant. The ideal sales environment is provided to users.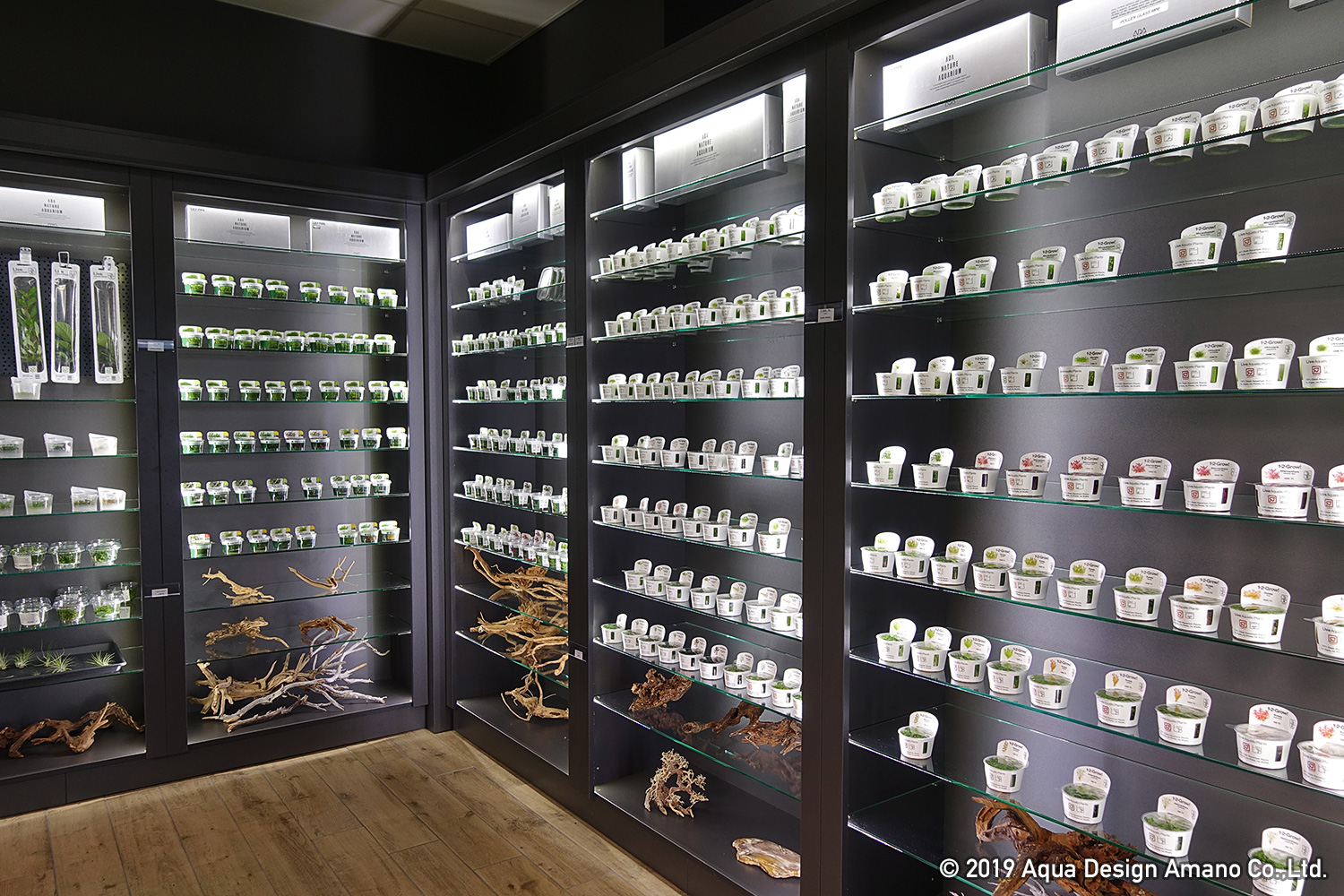 Tissue culture aquatic plants from European brands are lined up neatly on the glass shelves. The display looks clean, and it is easy for anyone to reach. It looks stylish as well.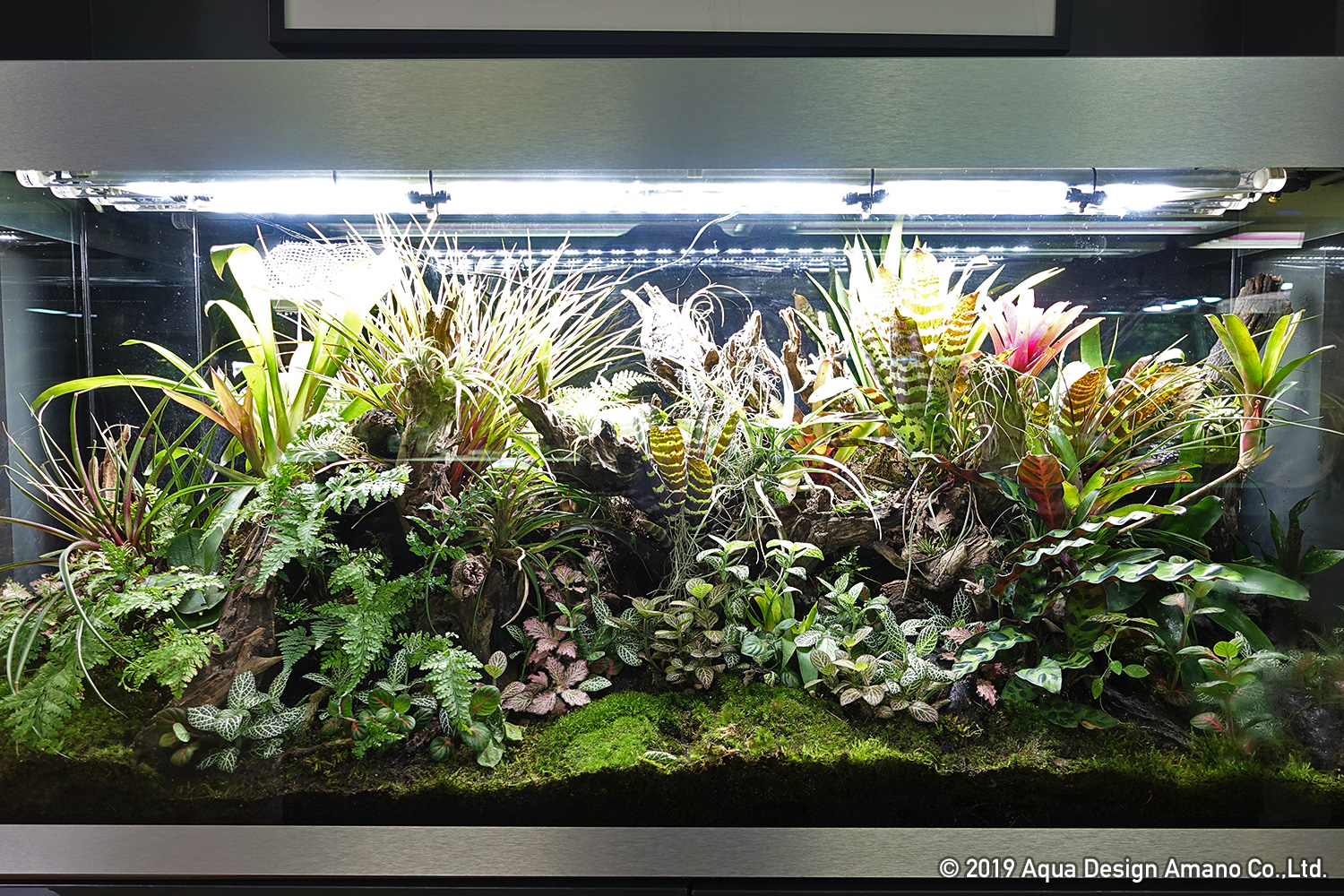 There is a huge chance that paludarium could gain its popularity in the future in Hungary. In the sales department, so many kinds of Bromeliads were seen.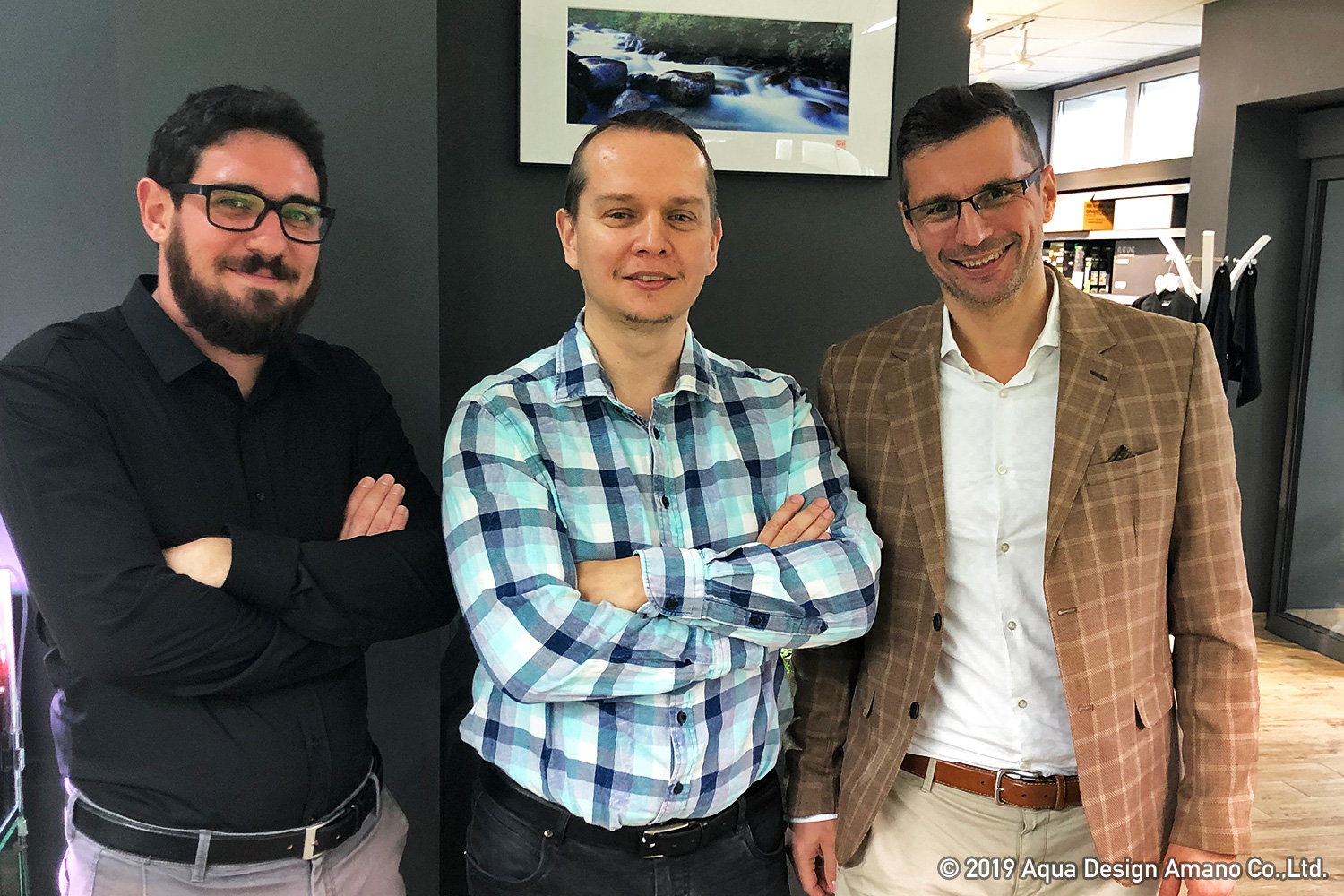 3 main members of Green Aqua. From the left Mr. Danyiko, Mr. Lantos, Mr. Farkas in the photo. Each one of them is assigned a role to operate the business.