Aquatic plant layout affairs in Malaysia -Shops-
For wall type layout styles proposed in DOOA, not only aquatic plants but also ferns and orchids grown wild in jungles can be subject to layout materials. We, the ADA field crews actually visit local areas. We would like to share many memorable scenes with you.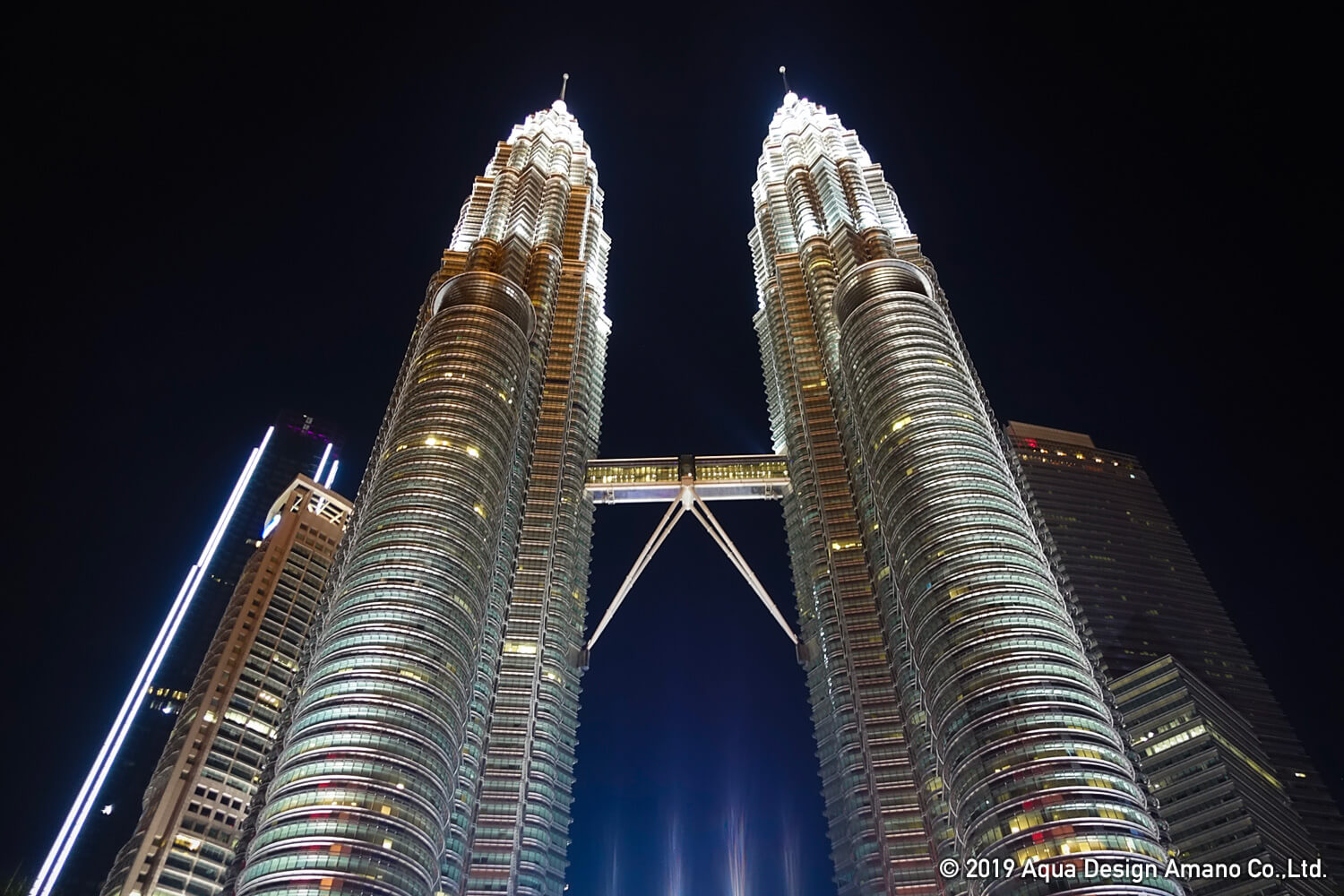 The capital city of Malaysia, Kuala Lumpur is one of the largest cities in the South East Asia. The metropolitan area has been developed progressively including symbolic Petronas Twin Towers. On the other hand, by driving out of the inner city, Cryptocoryne can be spotted in the suburbs where rich in nature filled with greens. We visited ADA Malaysia and some aquarium shops in such a charming city. We would like to share some memorable moments with you all.

SCENE 1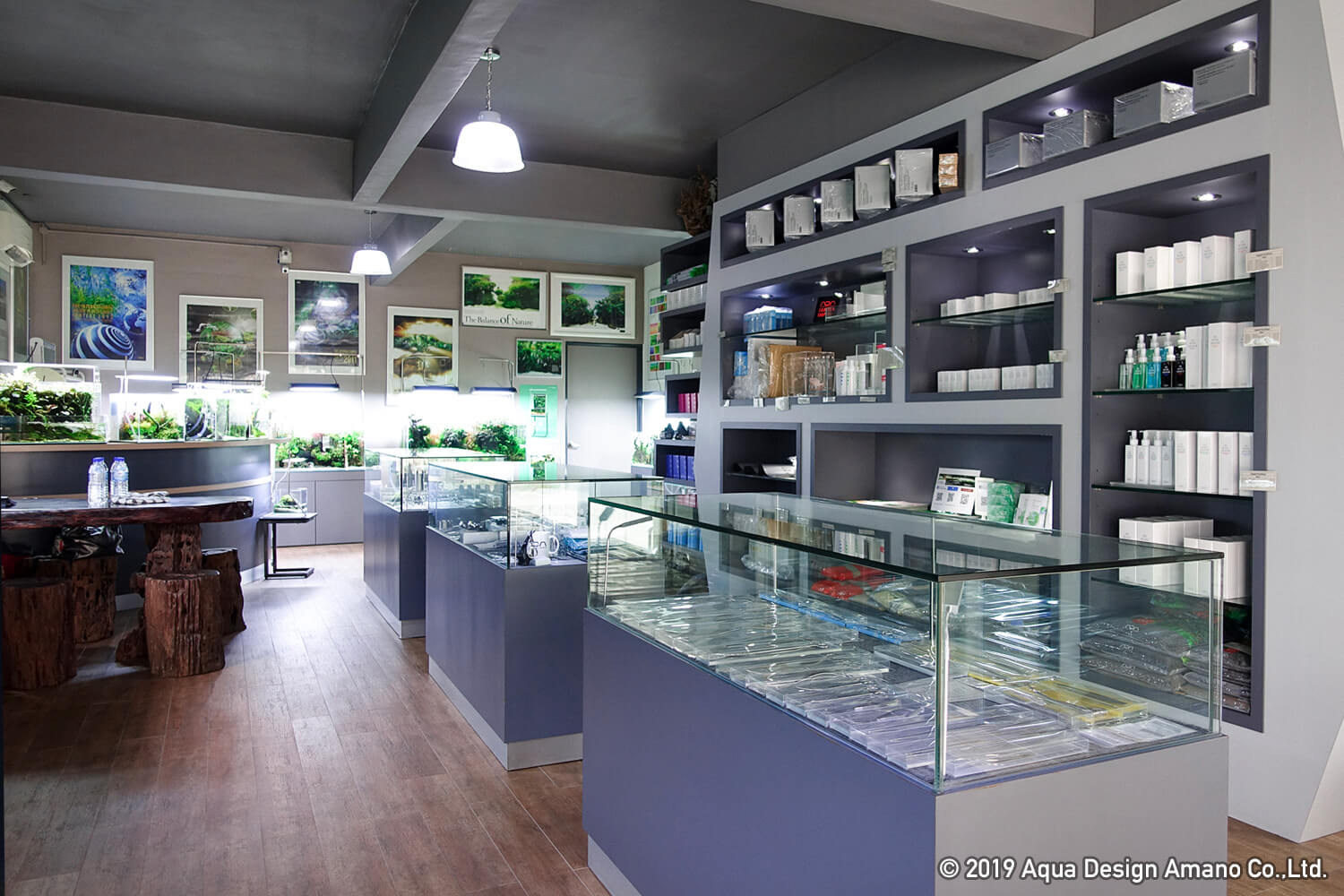 ADA Malaysia showroom in Kuala Lumpur was established 15 years ago. Everything from the interior to the display is very ADA.

SCENE 2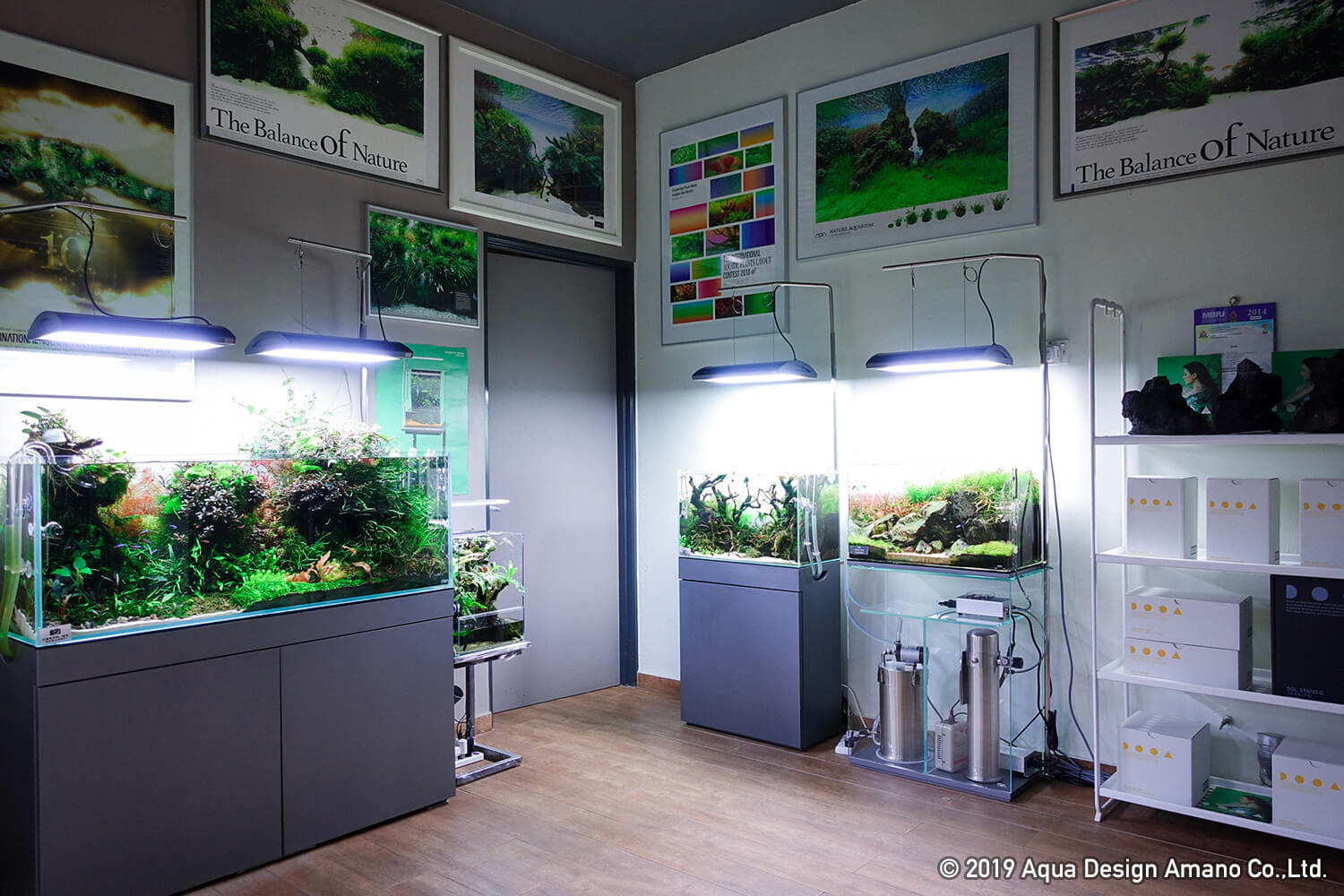 The level of their aquascape layouts is incredibly high, not to mention the display of ADA's full sets. Water in all of the aquarium tanks there was shining beautifully.

SCENE 4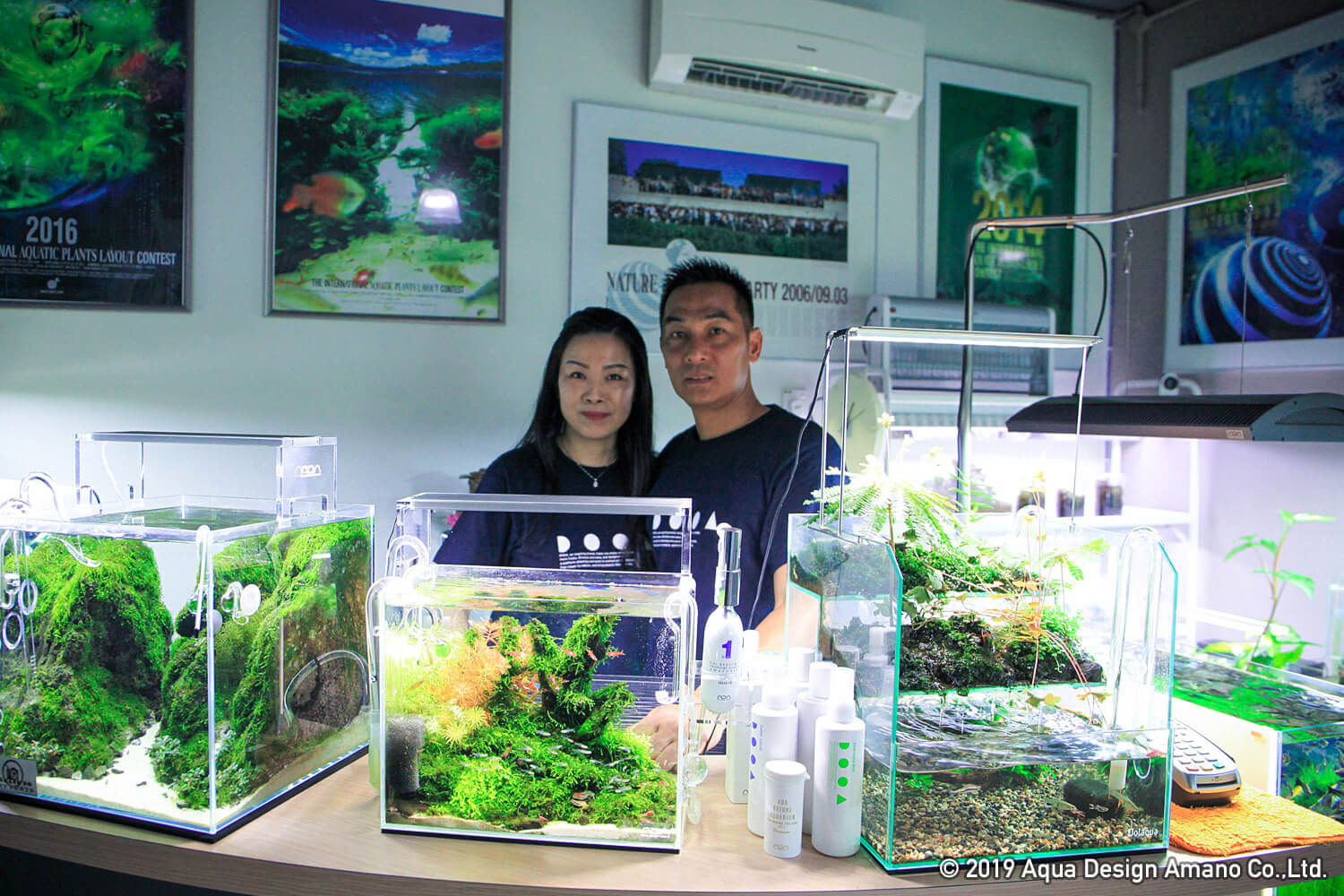 The owners, Mr. and Mrs. Chan. Mr. Chan is a world's leading aquascape creator, and has amazing knowledge of Nature Aquarium.

SCENE 4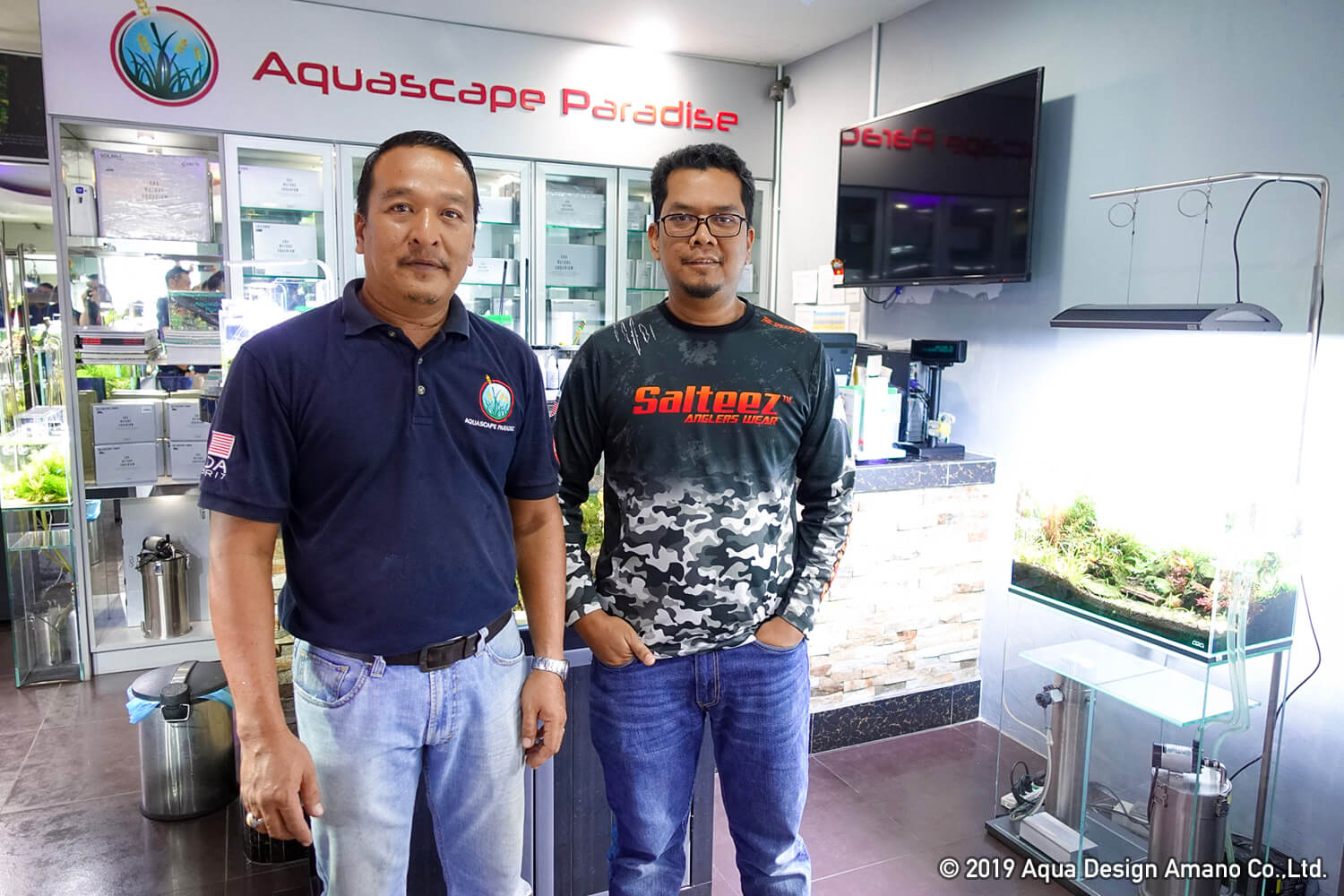 Aquascape Paradise, as you could tell from its name, the store is specialized in aquatic plant layouts.

SCENE 5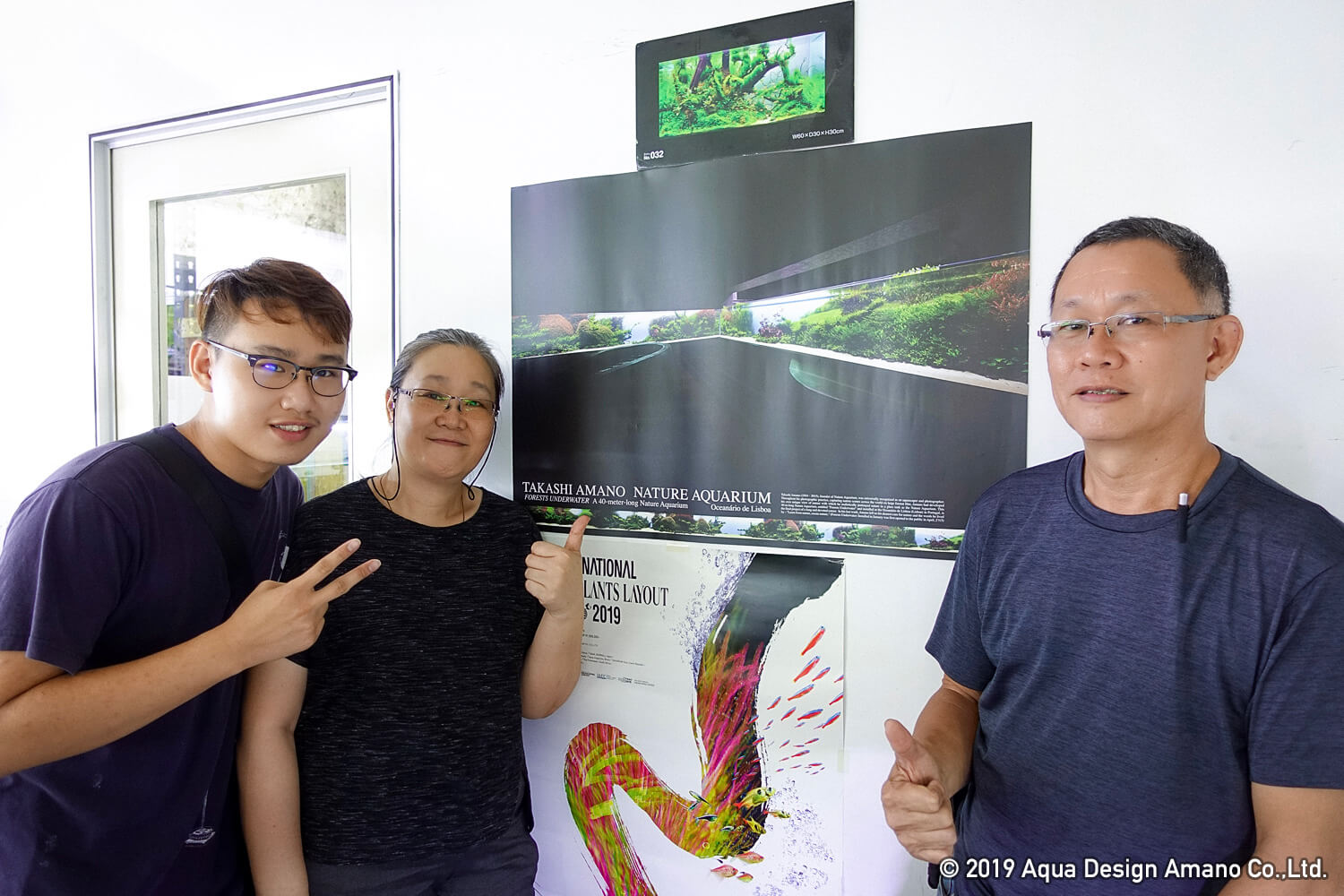 The Malaysian market is stable with quite many entries to IAPLC (The International Aquatic Plants Layout Contest). In such circumstances, there is a great support from local stores. A family owned store, Natural Aquatic is one of them, and enjoying IAPLC as well.

SCENE 6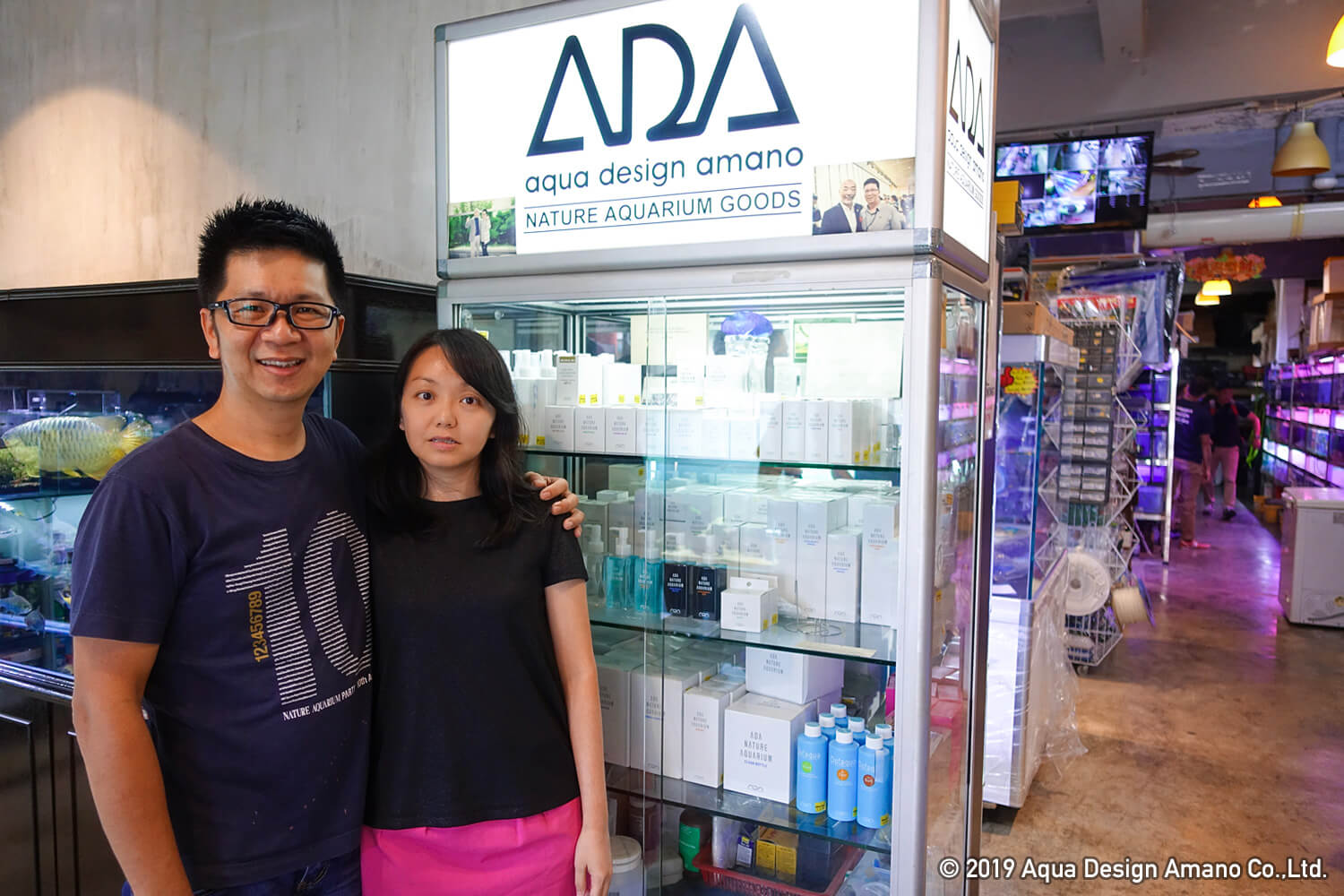 ADA products are sold in an exclusive showcase. The couple who owns Natural Plant Aquarium talked about their fond memories of Nature Aquarium Party.
Growing environment learned from natural habitat
The ADA field crews visited the Malay Peninsula in May.
In this area, palm oil plantations have advanced. And it is said that our beloved
Cryptocoryne
and other jungle plants have been decreasing year by year. Even under such severe conditions, those plants showed us vigorous appearances surviving in the wild.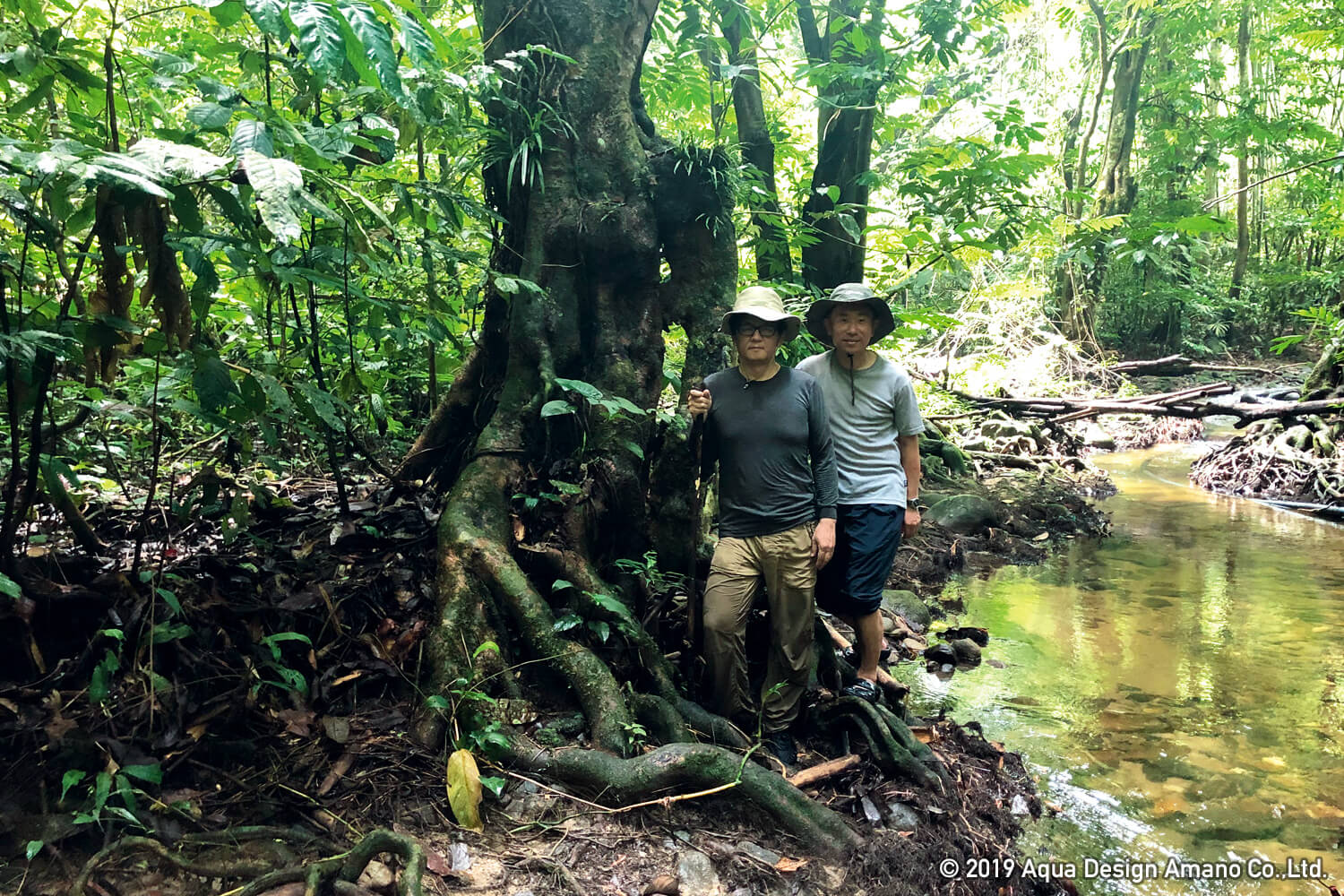 An aspect of the jungle after the rain will be featured in detail in FILED REPORT IN MALAYSIA "Jungle plants we encountered in The Malay Peninsula" in monthly Aqua Journal Vol.286 to be released on August 10th, 2019. Please stay tuned.