NATURE AQUARIUM EXHIBITION 2021 TOKYO Special interview: Yusuke Homma & Daisuke Inoue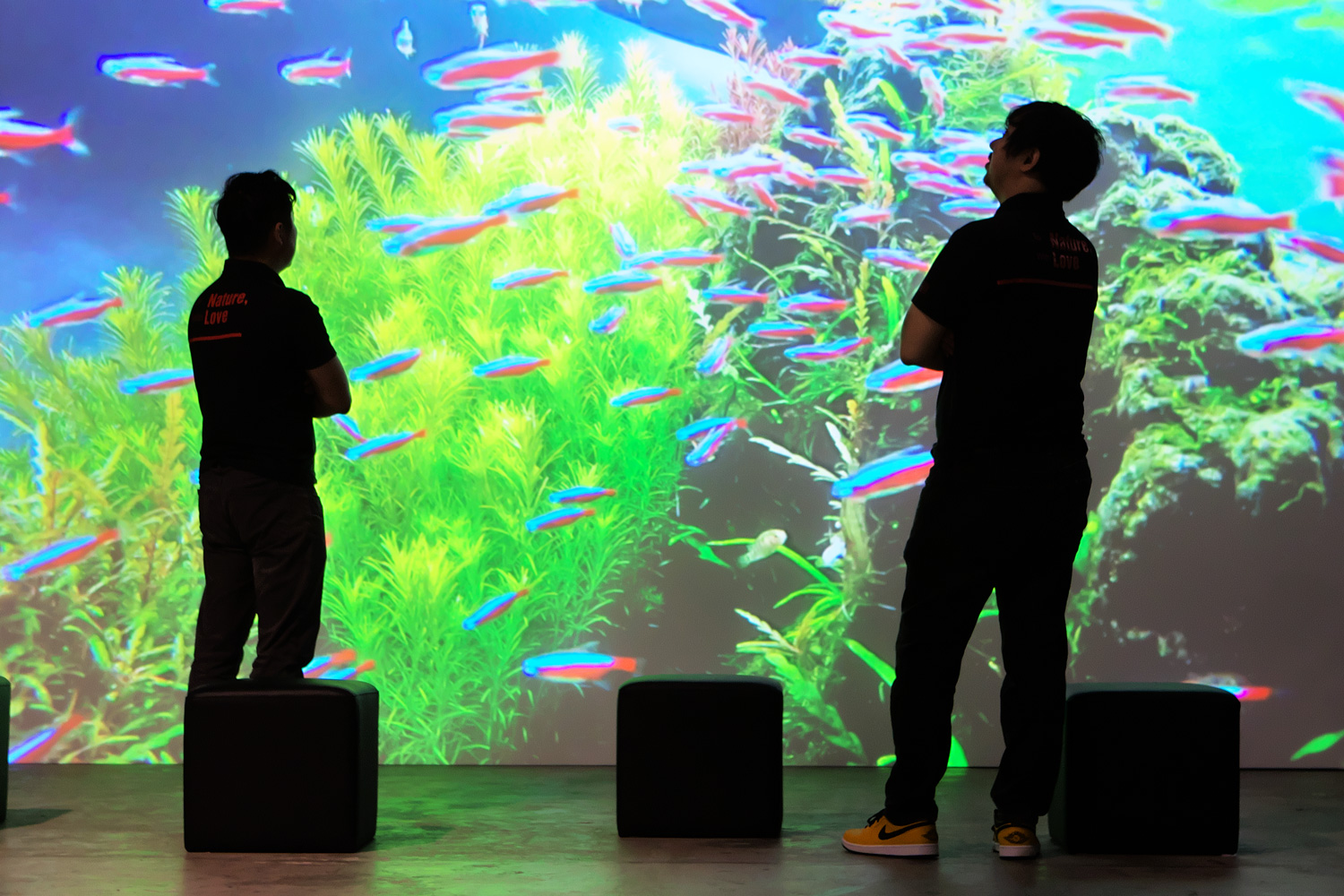 The unique expression of Nature Aquarium is created by the interaction of "creating" and "photographing"



Inoue: There are so much to see at this event, such as Takashi Amano's landscape photographs, aquascapes created by SUIKEI creators, and the Nature Tower 360°.

Homma: That's right. The exhibition starts with Amano's photography, and then moves to layout works created by ADA's SUIKEI creators as if Amano's work was handed down to the creators.

Inoue: You had worked with Amano for the longest time among all the Suikei Creators, and you went on his photoshoot trips together in Japan as well as abroad.

Homma: Every time we went for a photo shooting together, I found something admirable about Amano. He had so much knowledge about biology in general, and was very observant about local habitats and quickly understood their vegetation characteristics. And he taught me how to look at a landscape after his photo shoot. He was a keen observer of nature. I thought that this kind of sensitivity was directly associated with the unique expression found in his layouts. There are a lot of similarities between creating aquascapes and photographing natural scenery, and we organized this exhibition in such a way that visitors can understand it.

Inoue: Tell me which photo you especially want them to look at from the perspective of creating aquascapes?

Homma: I think that's the one capturing a scene at the Oirase Stream. The landscape looks very Japanese, bringing out the Wabi-Sabi atmosphere. It helps me understand how such a beautiful landscape has been formed over a long period of time through the intertwining of various natural factors, such as the flow of water, moss covered fallen trees and driftwood, and clusters of ferns. Amano's ecological landscape photographs are not just beautiful photos, but they are photographs that can show you how the landscapes have become what they look in the photos.

Inoue: I agree. That's why this exhibition focuses on photographs taken from the perspective of Nature Aquarium concepts. You will be able to understand Nature Aquarium more deeply if you know why things are the way they are in the aquascapes, including the composition and plant arrangement, when looking at them with such a perspective.

Homma: For your video production, you have spent a lot of time shooting aquascaping videos. At the exhibition, we are showing an underwater video of the Natural Aquascape at the Sumida Aquarium and a digest video that walks through SUIKEI creators' aquascaping process. I think learning practical layout know-how is so much easier with videos.

Inoue: I usually took videos when Amano worked on his layouts, so in my case, I learned the basics of layout making from Amano's words and actions. I think it would be an interesting experience for visitors of  the exhibition to watch both the layout making video and the actual aquascapes because the video can show them how the Nature Aquarium layouts were produced, and offer real insight into our production site.

Homma: The video has audio, so they can understand SUIKEI creators' thoughts toward their own layouts through their words and actions. And well, the video can show our personalities, too.

Inoue: Don't worry, I nicely edited it to make you look good (laughs).

Homma: In short, "creating" and "photographing" are correlated to each other, and by this point, you can deepen your knowledge and understanding of Nature Aquarium. I think visitors can enjoy the exhibits even more if they keep it in mind during their visits. In addition, photography is allowed in the venue, so they can take a variety of photos using aquascapes as subject, and I think that's fun, and a good fit with the times.
At the exhibition, we want visitors to feel free to take aquarium photos with their smartphones. They will discover charms of living organisms and cultivate their own artistic sense through photography.
Shooting underwater footage at the Sumida Aquarium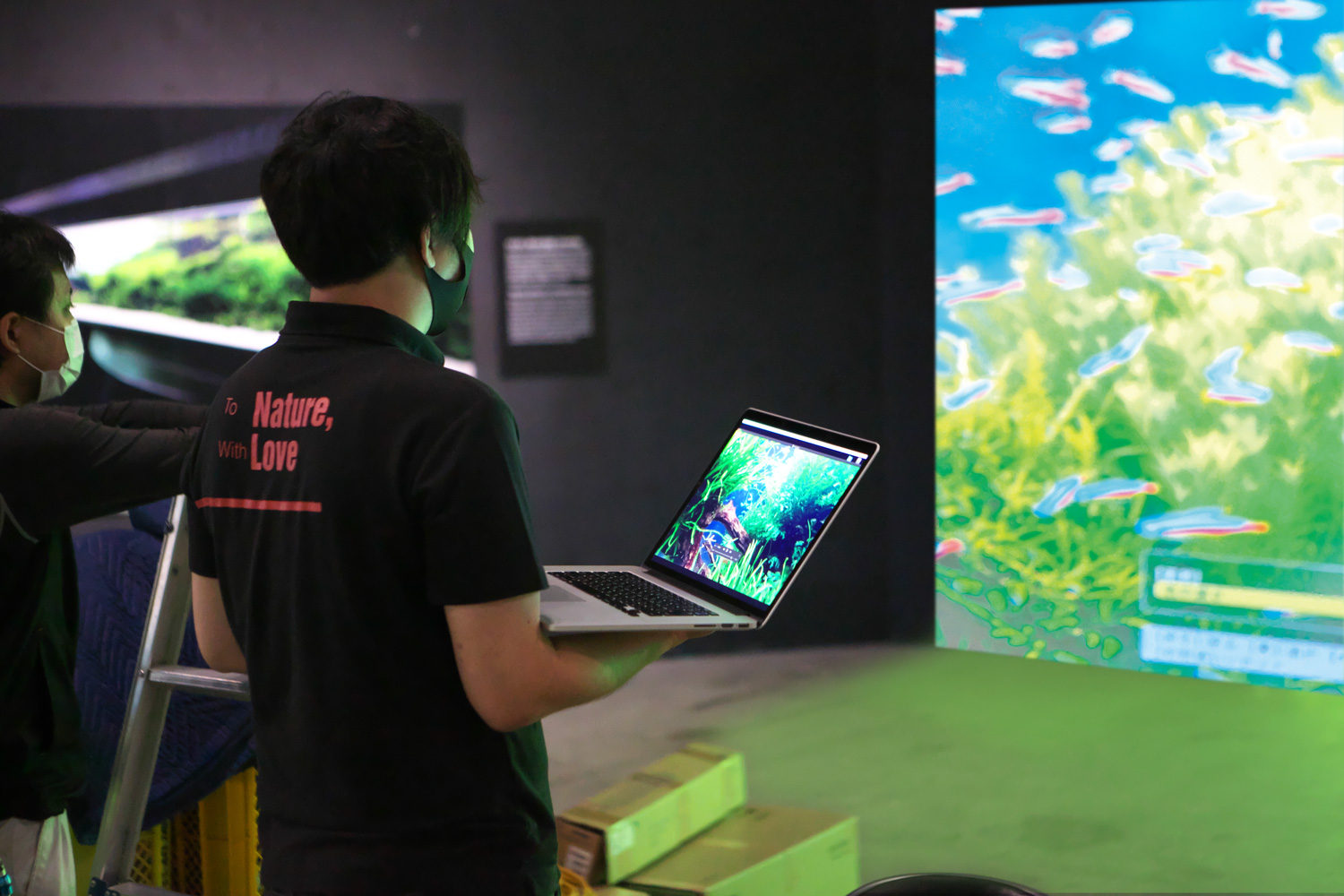 The possibilities for creative expression through video
Now that smartphones are in full swing and we are entering the 5G era, creative expression and information distribution through video are becoming more and more important. We will exhibit our work through video contents more often in the future.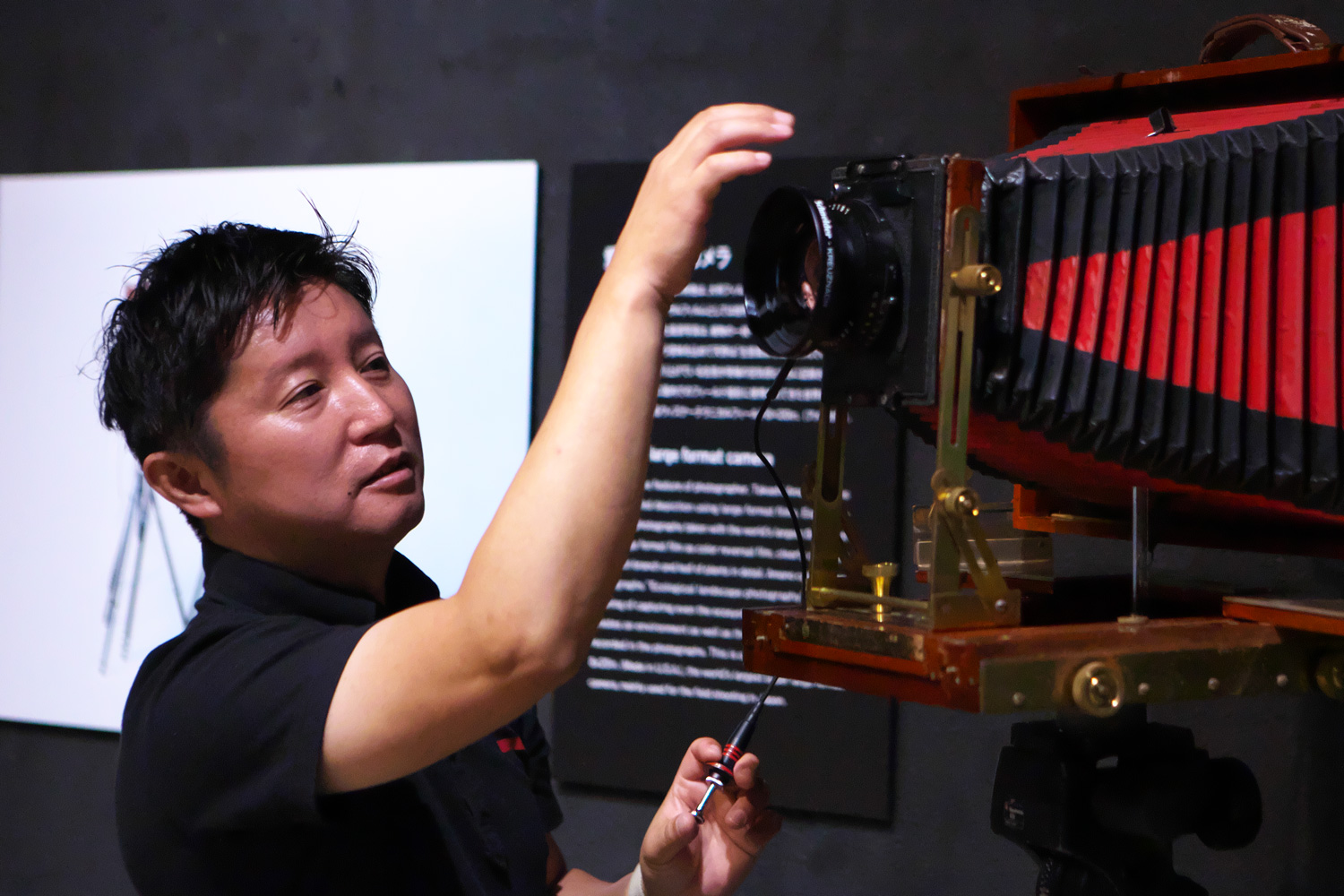 Yusuke Homma (46)
The leader of the ADA SUIKEI creators. He told us that for him Takashi Amano was someone who was so close yet felt so far away. Also he said, "Amano's back looked so magnificent to me in the event poster."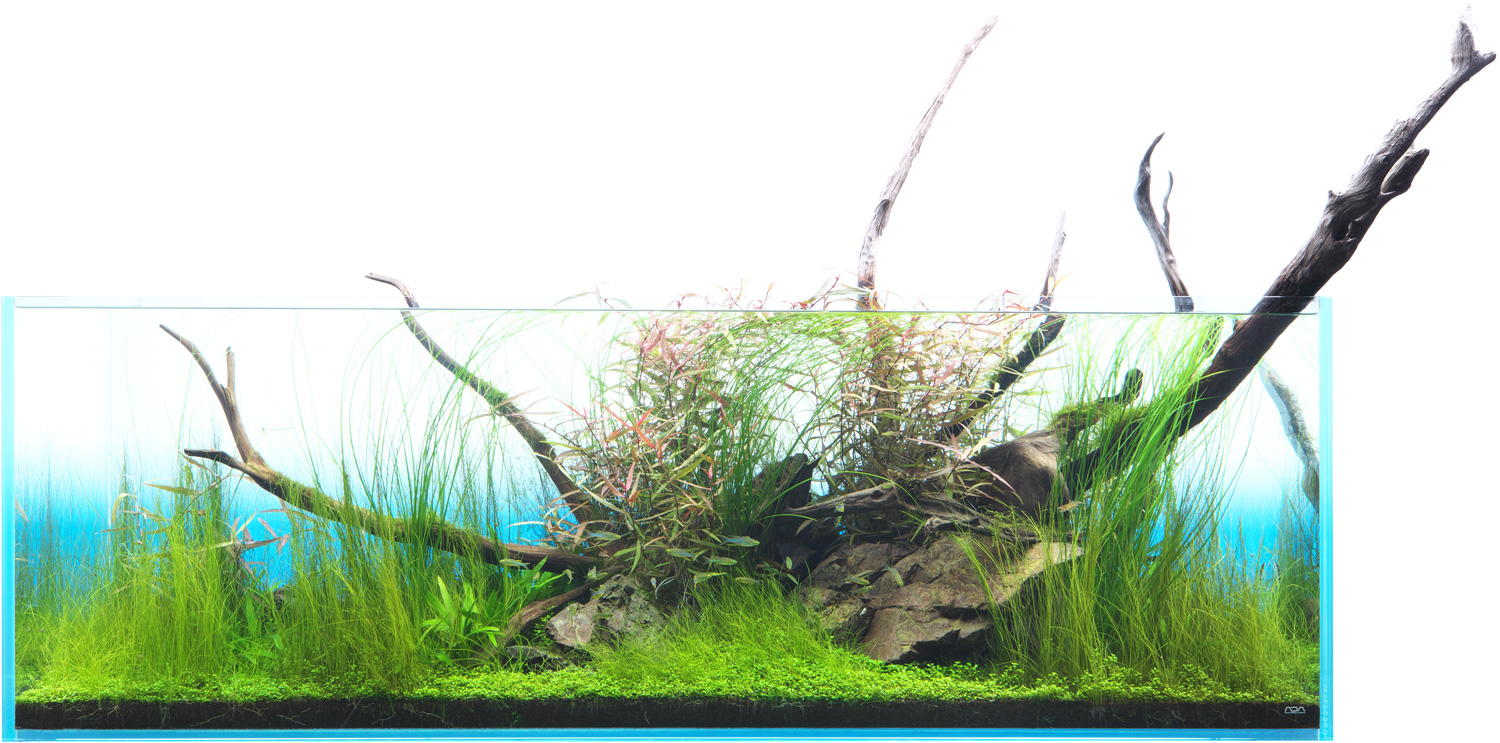 Aquascape for this event
Aquarium size:
W180×D60×H60
(
cm
)Created by Yusuke Homma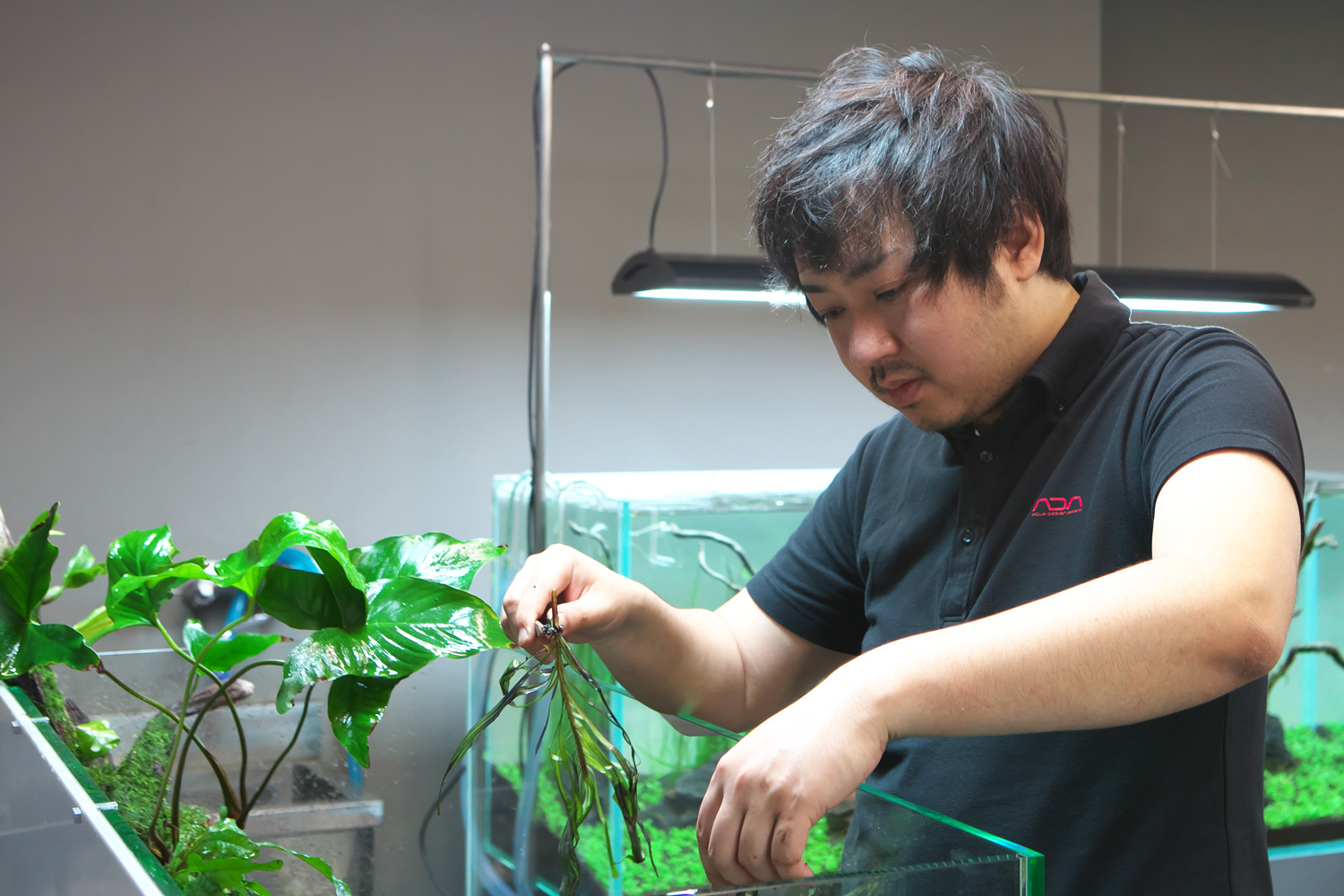 Daisuke Inoue (35)
For his uniquely creative layout expression, Inoue is highly regarded among NA hobbyists. He calls himself the world's number one expert when it comes to shooting Nature Aquarium layout videos.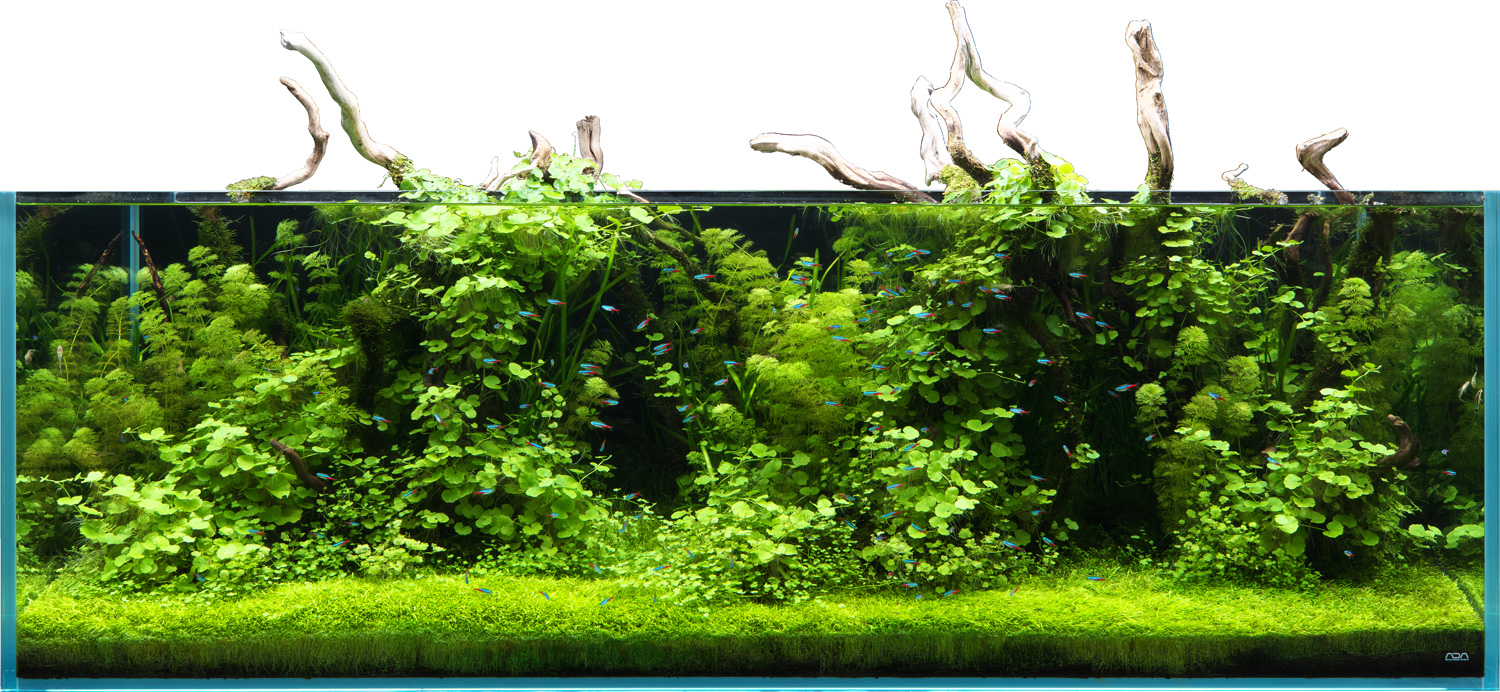 Aquascape for this event
Aquarium size:
W180×D60×H60
(
cm
)Created by Daisuke Inoue