NATURE AQUARIUM CHRONICLE 2010-2015
Super large Nature Aquarium derived from NA systems

2010-2012
At the Sumida Aquarium located next to the Tokyo Skytree, the world's largest Nature Aquariums at the time in capacity and aquarium size with W4m and W7m were created. The fundamental system of the aquariums that have been exhibited for a long time about 10 years was based on a W4m aquarium system at Amano's home. A forced addition type CO2 system that focuses on the large capacity filtration device and supply efficiency is incorporated. Moreover, "Grand Solar I", a flagship model of lighting equipment with a metal halide lamp, the same as Amano's aquarium at his home was installed. By utilizing NA systems developed by ADA that have been continuously improved, it became possible to keep stable conditions for a long time even for super large aquariums. And in terms of the aquatic plant maintenance, the precise and accurate maintenance has been performed for super large aquariums with depth with devised and improved maintenance tools by professional maintenance staff in a way is not much different form working with small aquariums. Even for aquarium exhibitions at aquariums, know-hows that ADA has built overtime are utilized too.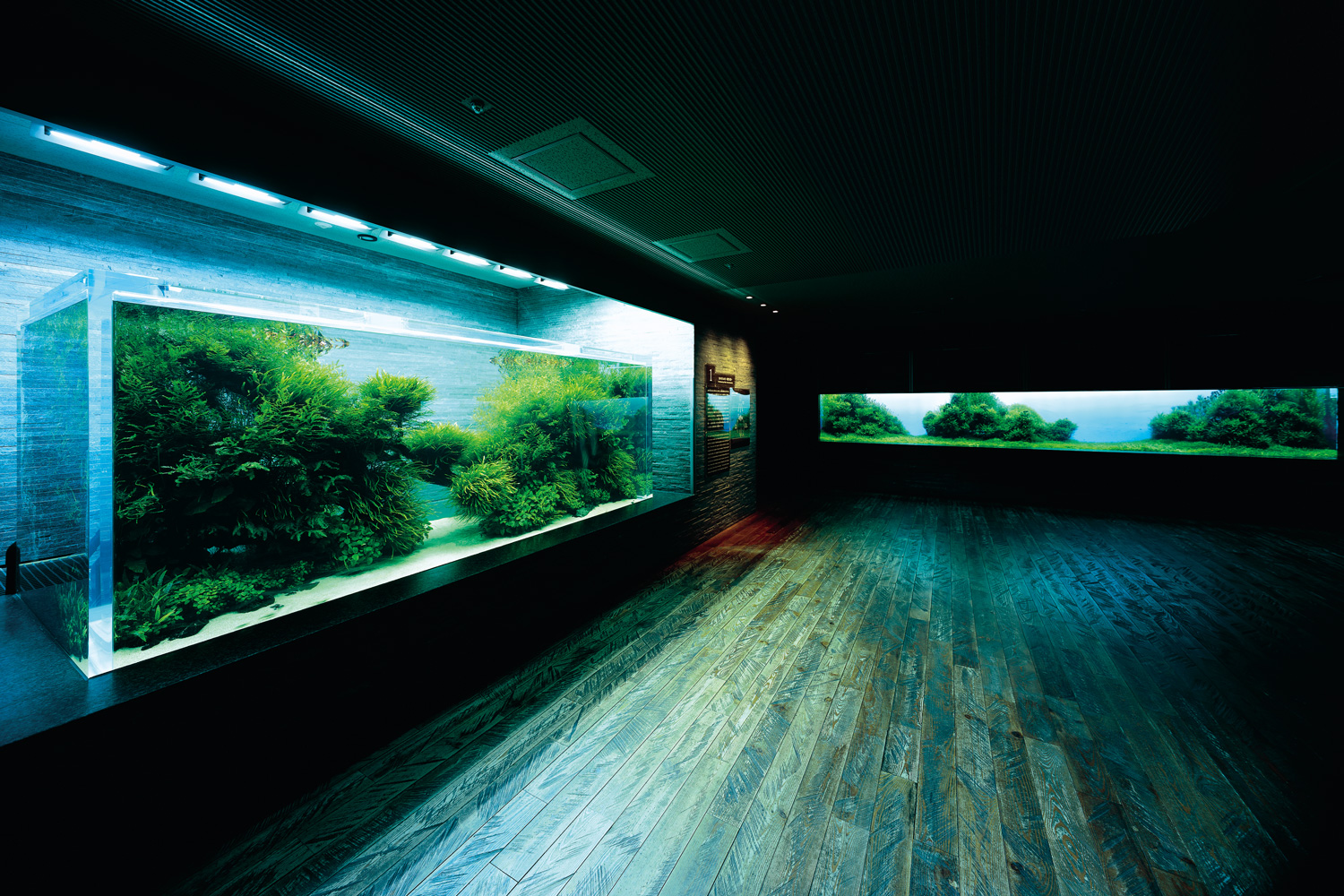 The culmination of dreams and passion

2013-2015
In 2015, aquascaper Takashi Amano's compilation work, a 40-meter-long Nature Aquarium titled "Florestas Submersas (Forests Underwater)" was produced as a special exhibition at the Oceanário de Lisboa in Portugal. The layout production took about a week to complete, involving staff members of the aquarium and European aquatic plant enthusiasts. And many plants that were donated by aquatic plant enthusiasts across Japan were used. Indeed, this is a work filled with dreams and passion of people who took part in the project. ADA staff had been stationed on site to maintain this tremendous aquascape for several years. At the beginning of the project, they had to deal with the differences in water quality between Japan and Europe, the restrictions on the amount of water that could be changed according to the local wastewater treatment and drainage system, and determining the appropriate light intensity for the lighting equipment, but they managed to find solutions using their experience in the maintenance operations of the 4-meter tank at Amano's own residence and large size aquariums at the Sumida Aquarium. Also, for the first time in ADA's history, diving into the aquarium was introduced to do intricate maintenance tasks, which helped them achieve the exact layout expression that Amano envisioned. The world's largest Nature Aquarium was opened to the public in April 2015, and the same year the Oceanário de Lisboa was ranked No. 1 in the aquarium category by Tripadvisor, one of the world's largest travel information websites. The aquascape, which became a global sensation and a great success, is still on display as an environmental model, and serves as a mecca for aquarists around the world to this day.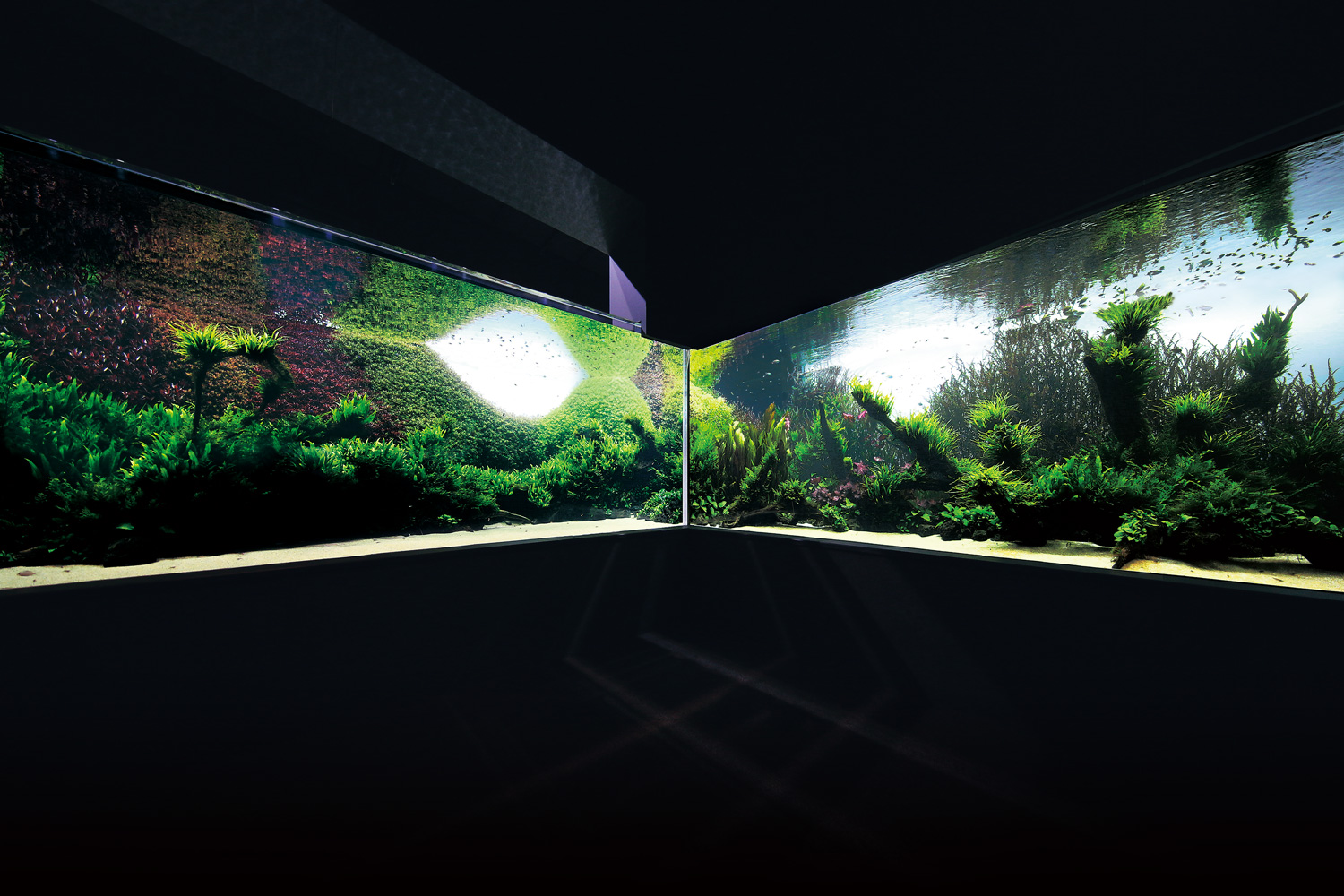 To be continued to the next episode of "Nature Aquarium Chronicle 2016-2021".