NA PRODUCTS STORY #09 PRO-PINSETTES
ADA NATURE AQUARIUM offers a wide range of products that are necessary to create Nature Aquarium style layouts. In this section, we will introduce the appeal of our products, produced with performance, design, and originality.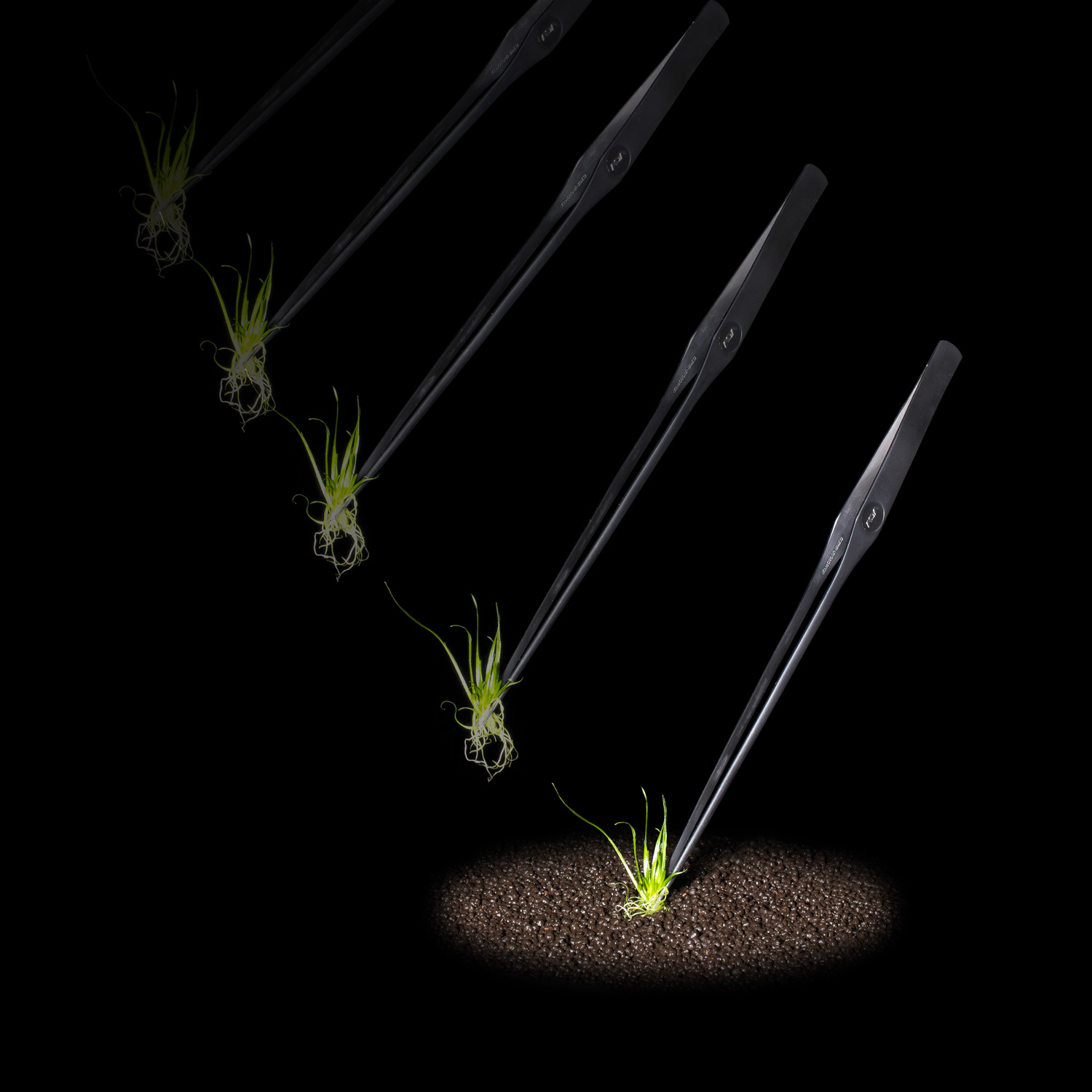 There are reasons for starting the name with "PRO"

The Pro-Pinsettes is designed specifically for planting aquatic plants. It combines beautiful design with fine tips for precise planting, and a highly functional spring. You hold an aquatic plant with a pair of tweezers, insert it in the substrate to plant, and then loosen your grip when pulling out the tweezers. These are neces-sary steps for planting. Pro-Pinsettes has pointed tips that can prevent plants from being pulled out when the tweezers are removed from the soil, and the shape that provides a firm grip for planting. In addition, it allows planting in difficult to reach locations such as near driftwood or other materials used in layout frameworks. The high precision tips can perform accurate planting while the optimized spring force enhances the functionality of the pointed tips. The spring must be strong enough to provide adequate resistance to the gripping force of the fingers, which is an essential feature for steady performance. Pro-Pinsettes is a perfect professional tool to handle a wide variety of aquatic plants, from under-growth to stem plants.