ADA EVENT REPORT Sumida Aquarium "An aquarium where you can take a deep breath while seeing and feeling how living creatures breathe – The Breathing of Natural Aquascape"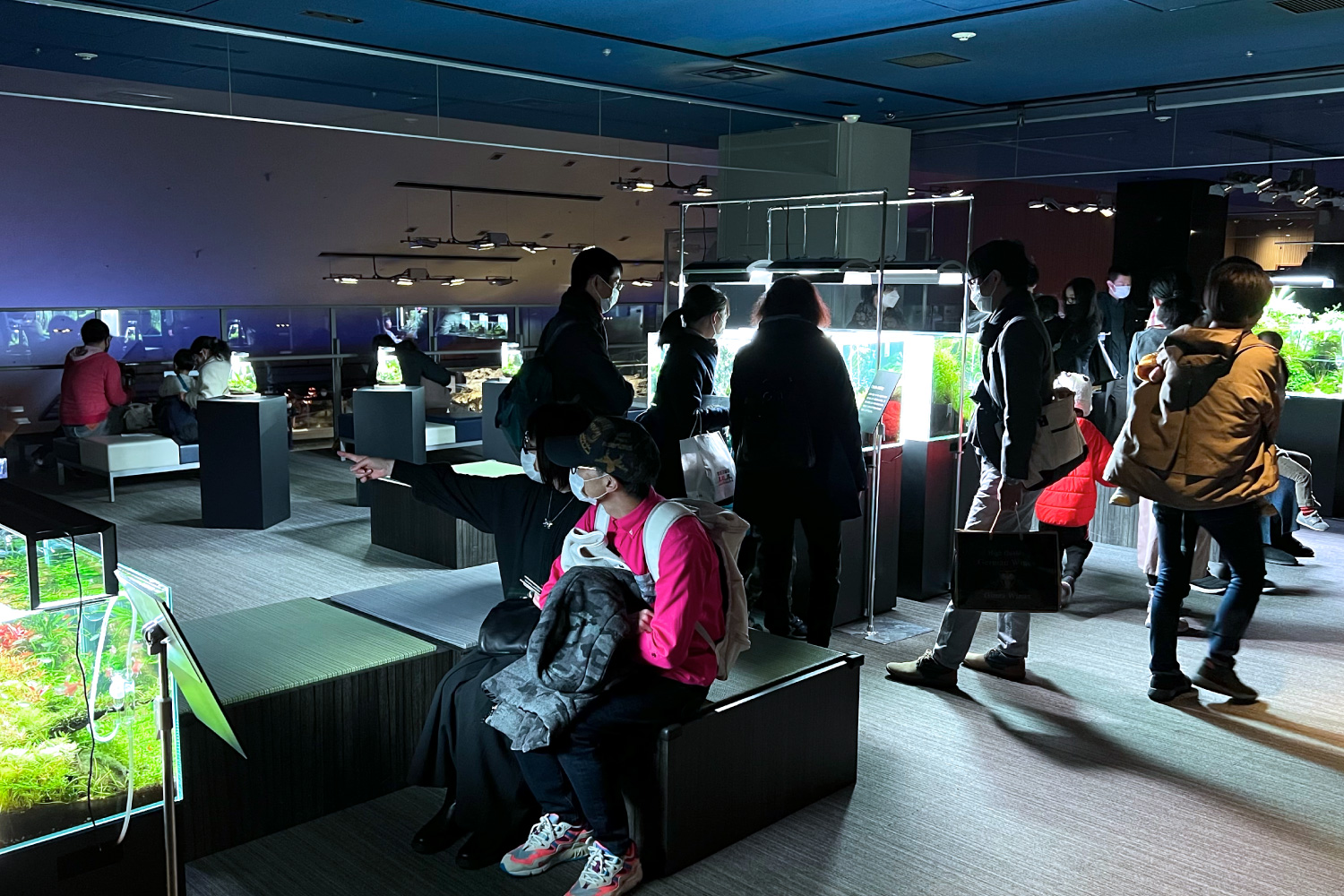 Natural breathing that you can feel through aquatic plants and tropical plants

From December 9, 2021 to February 28, 2022, "The Breathing of Natural Aquascape", a hands-on event focusing on the breathing of living creatures, was held at the Sumida Aquarium. After getting ideas from oxygen bubbles created by photosynthesis of aquatic plants, an aquarium exhibition and workshops focusing on various breathing types of living creatures took place in the Natural Aquascape area at the Sumida Aquarium. In this article, we would like to introduce some related projects that ADA got involved including a special exhibition of Nature Aquarium and Paludarium layouts as well as mini Paludarium workshops.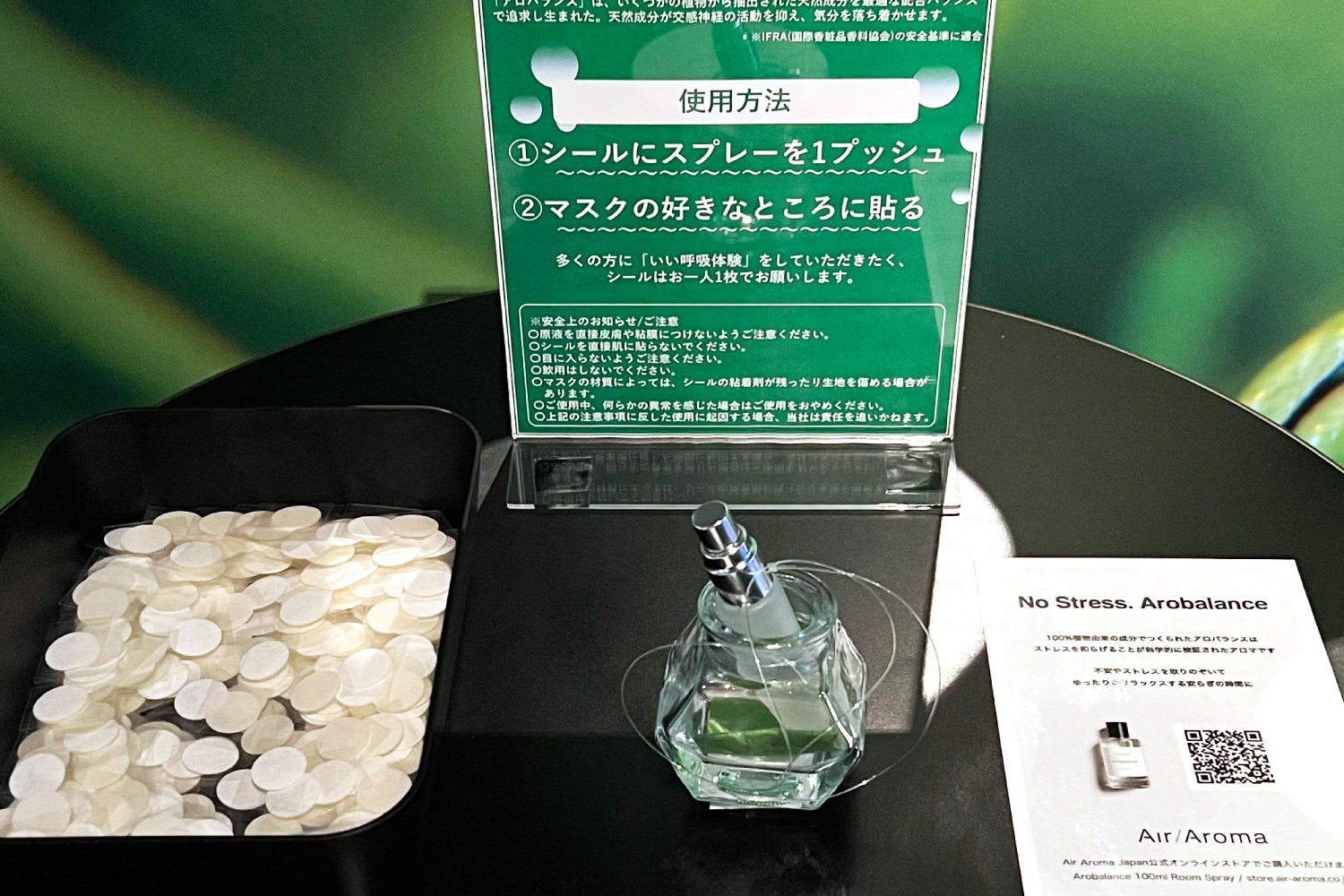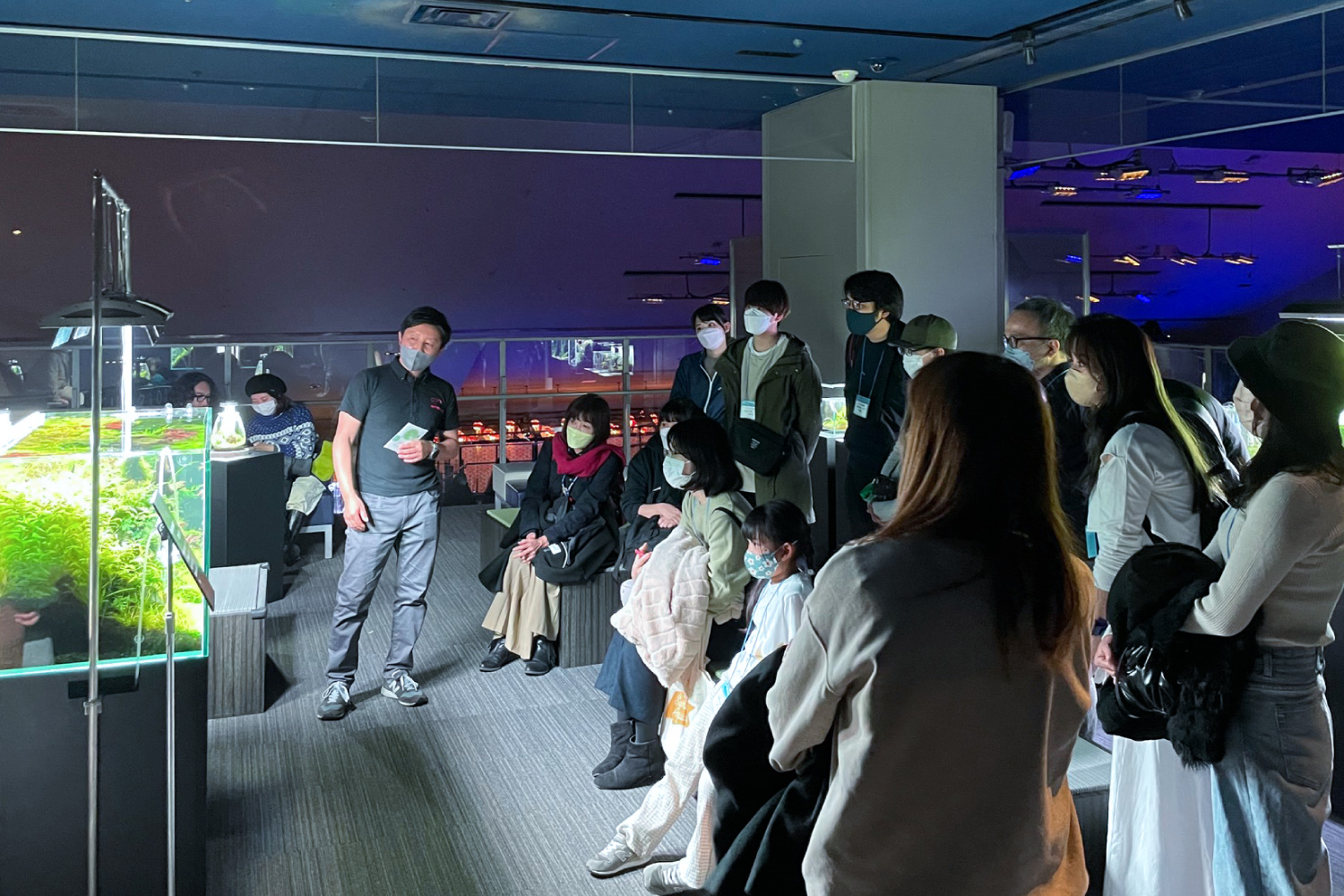 Natural Aquascape tour with ADA Suikei creators

ADA Suikei creators explained about photosynthesis of aquatic plants, how invisible microorganisms work, and water circulation by filtration system in addition to the "Learn from Nature" concept of Nature Aquarium as going around the aquarium.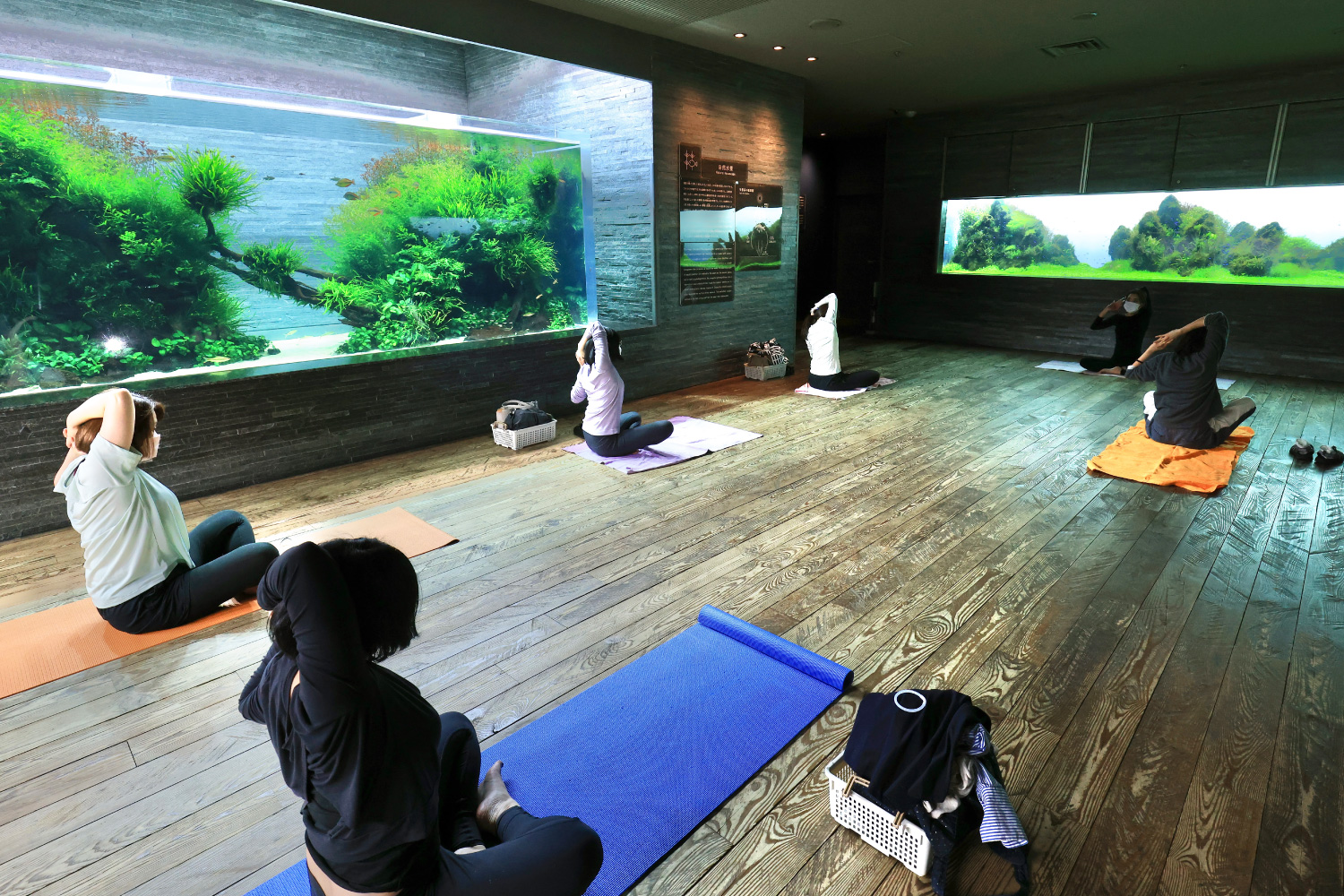 Yoga experience in the relaxing space of Natural Aquascape

The Yoga event took place in the Natural Aquascape area as an evening aquarium event. We hope that the mind and body of the participants felt relaxed in the relaxing space where they could feel the breathing of aquatic plants and fish closely.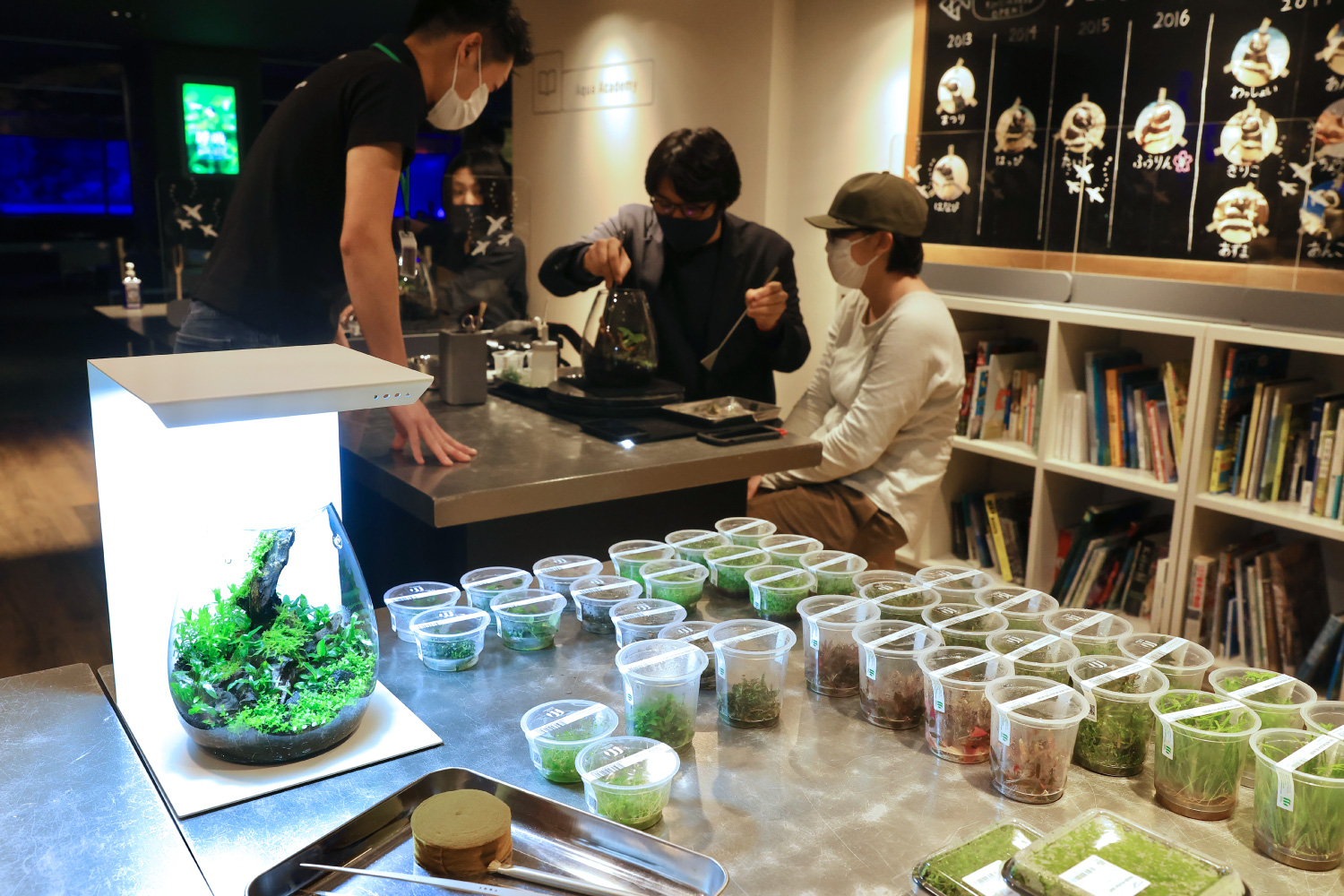 ADA staff gave lectures about how to enjoy Paludarium with their know-hows.

During "The Breathing of Natural Aquascape", ADA hosted mini Paludarium production workshops using "Glass Pot SHIZUKU" and "Glass Pot MARU" every Saturday. Participants spontaneously picked plants from ADA's living products, "BIO Mizukusa no Mori", epiphytic orchids from "Jungle Plants", and "Wabi-Kusa Mat", and created their original mini Paludarium layouts. They created compositions while mixing and matching driftwood pieces and stones, and planted plants with layout tools. The instructors from the ADA team explained about some tips for planting and specific maintenance methods, and the participants finished their original Paludarium layouts while having fun. The good thing about mini Paludarium layouts is that you can easily take home what you created on the spot unlike aquariums. It seems that it will become more and more popular in the future as familiar indoor greenery.
Mini Paludarium that you can enjoy with Glass Pot SHIZUKU

By combing with LED lighting called "Magnet Light G", you can grow healthy plants anywhere and enjoy mini Paludarium. Depending on how you combine it, you can enjoy it even more because of the extensive related goods.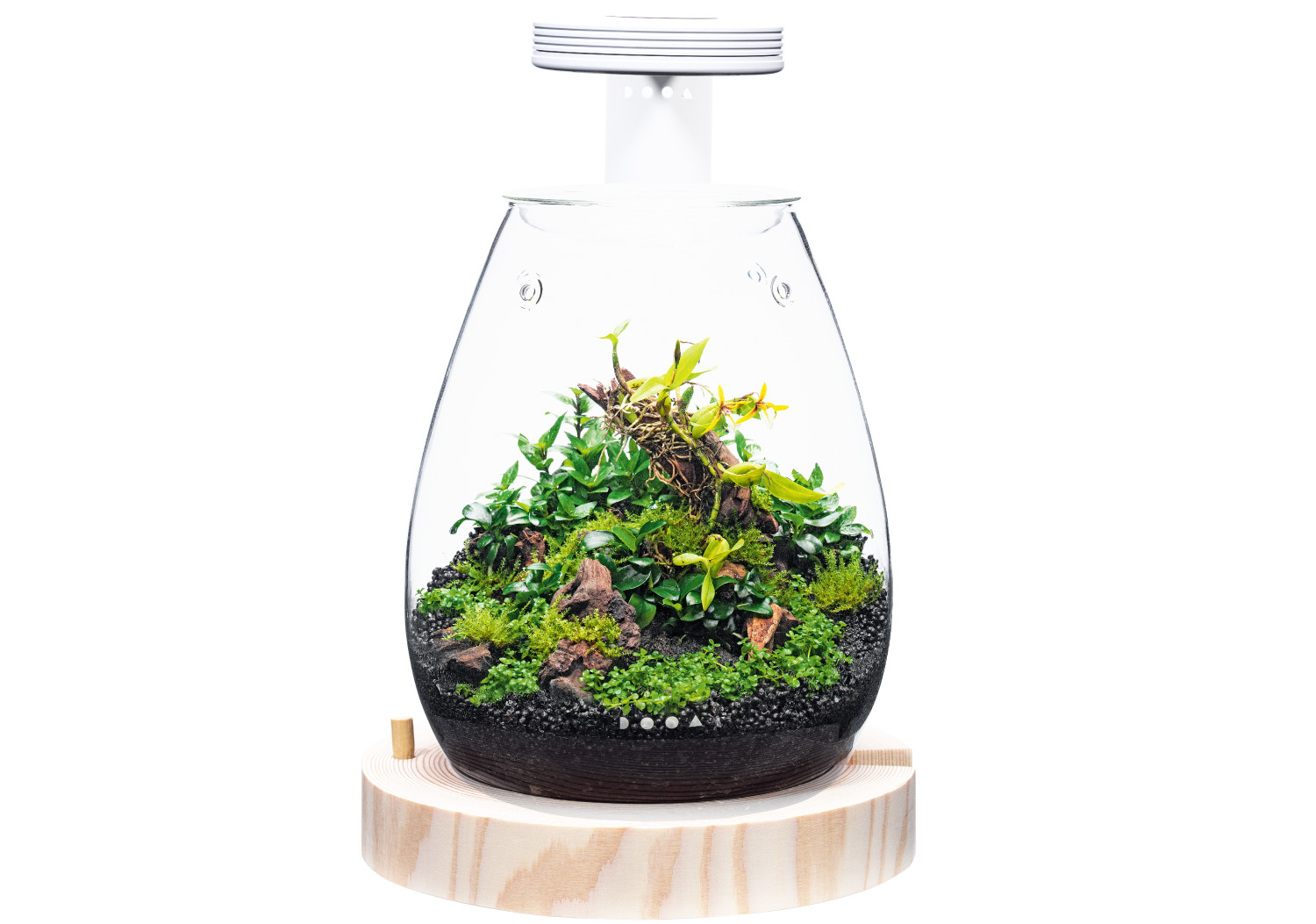 Glass Pot SHIZUKU
Appropriate humidity can be maintained by having holes on the lid and side of the container body, and you can grow plants that prefer humid environments. Because of the tiny hole on the lid, waterdrops dripping gently give us a relaxing vibe.
DATA
Plant
BIO Mizukusa no Mori:
・
Staurogyne repens
・
Anubias barteri var.
nana'
Petit'
・
Micranthemum
sp
・
Vesicularia montagnei
Jungle Plants:
・
Dinema polybulbon
Material
・DOOA Jungle Soil
・DOOA Jungle Base
・Horn Wood SS with epiphytic orchids

DOOA Magnet Light G
It is small 10W LED lighting fixture with 20 high-brightness white LED lights (green bulbs), making the green color of plants look vivid. The quantity of light can be adjusted in 6 levels, and it also supports timer management with memory function. A USB adapter (5V2A) is needed addtionally.
DOOA Magnet Light Arm (For Wood Base)
It is a steel arm designed for installing Magnet Light G to Wood Base.
*Magnet Light G and Wood Base are sold separately.

DOOA Essential Oil Rain Forest 2mL
Kuromoji (produced in Niigata prefecture) 1mL
If you add Essential Oil to the aroma pit on Wood Base, you can enjoy the forest-like scent.

DOOA Wood Base SHIZUKU
It is a wooden base designed for Glass Pot SHIZUKU. It is carefully made by using thinned wood from an undeveloped woodland area near a village in Niigata.

DOOA Jungle Soil / DOOA Jungle Base
Jungle Base is laid to maintain the breathability of the substrate, and Jungle Soil containing soil microorganisms and anthracite that are effective for the plant growth is laid over the Jungle Base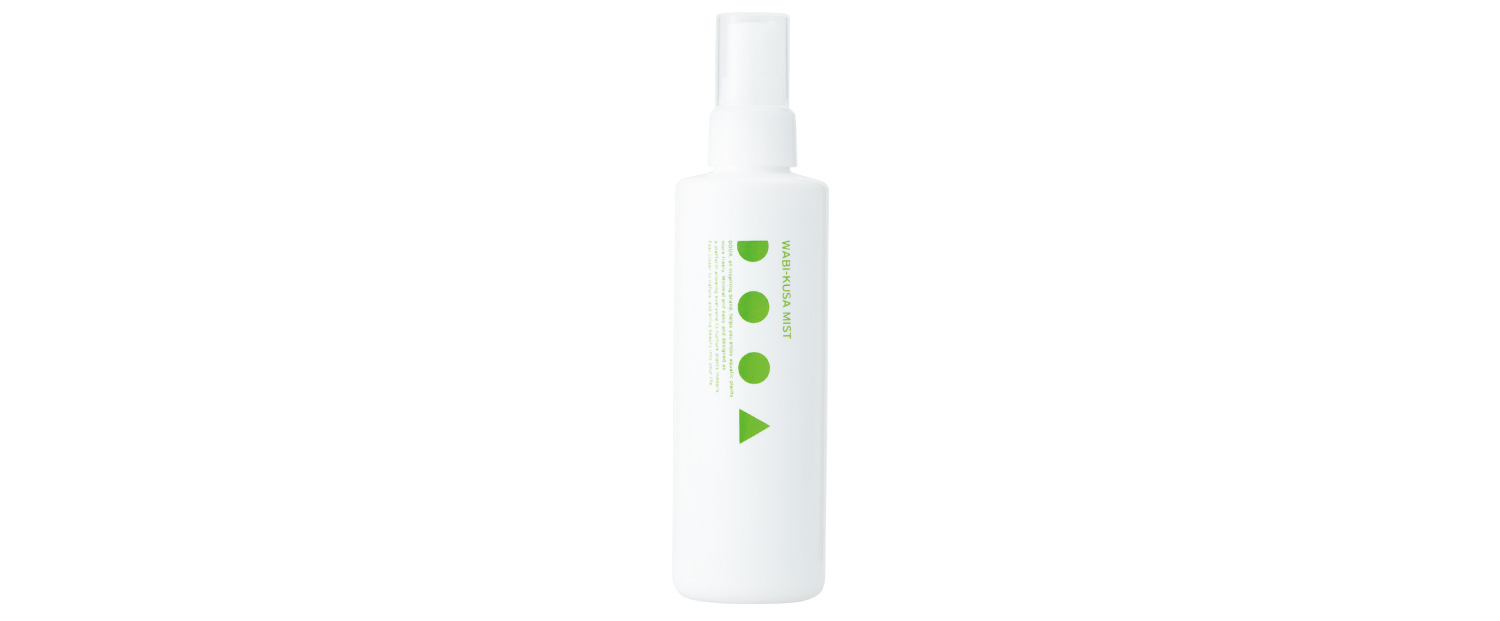 DOOA Wabi-Kusa Mist
Spraying Wabi-Kusa Mist that can supply water and nutrients is recommended for daily maintenance. It enhances the color of leaves and has some repellent effect on pests.