Report of the Layout Seminar at Aqua Garage Nagoya
On the 9th of June (Sun), a layout seminar was hosted by ADA's SUIKEI creators at the ADA booth at "Aqua Garage Nagoya" in Port Messe Nagoya.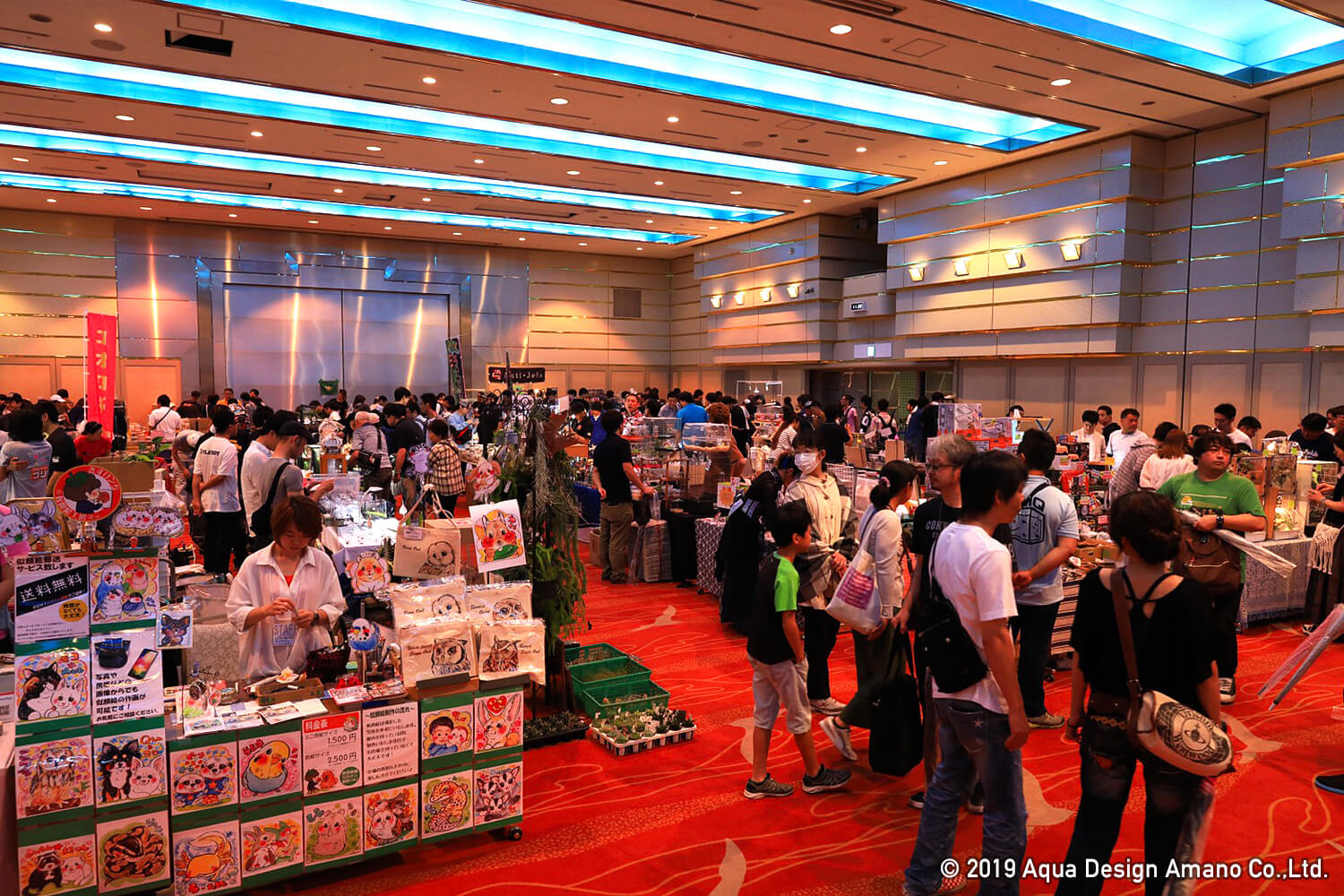 ADA's sales distributor, Mr. Morohashi of Grow Aquarium organized the event. Not only aquarium products but also reptiles and amphibians were available for purchase. The event was a great success with so many booths from various fields.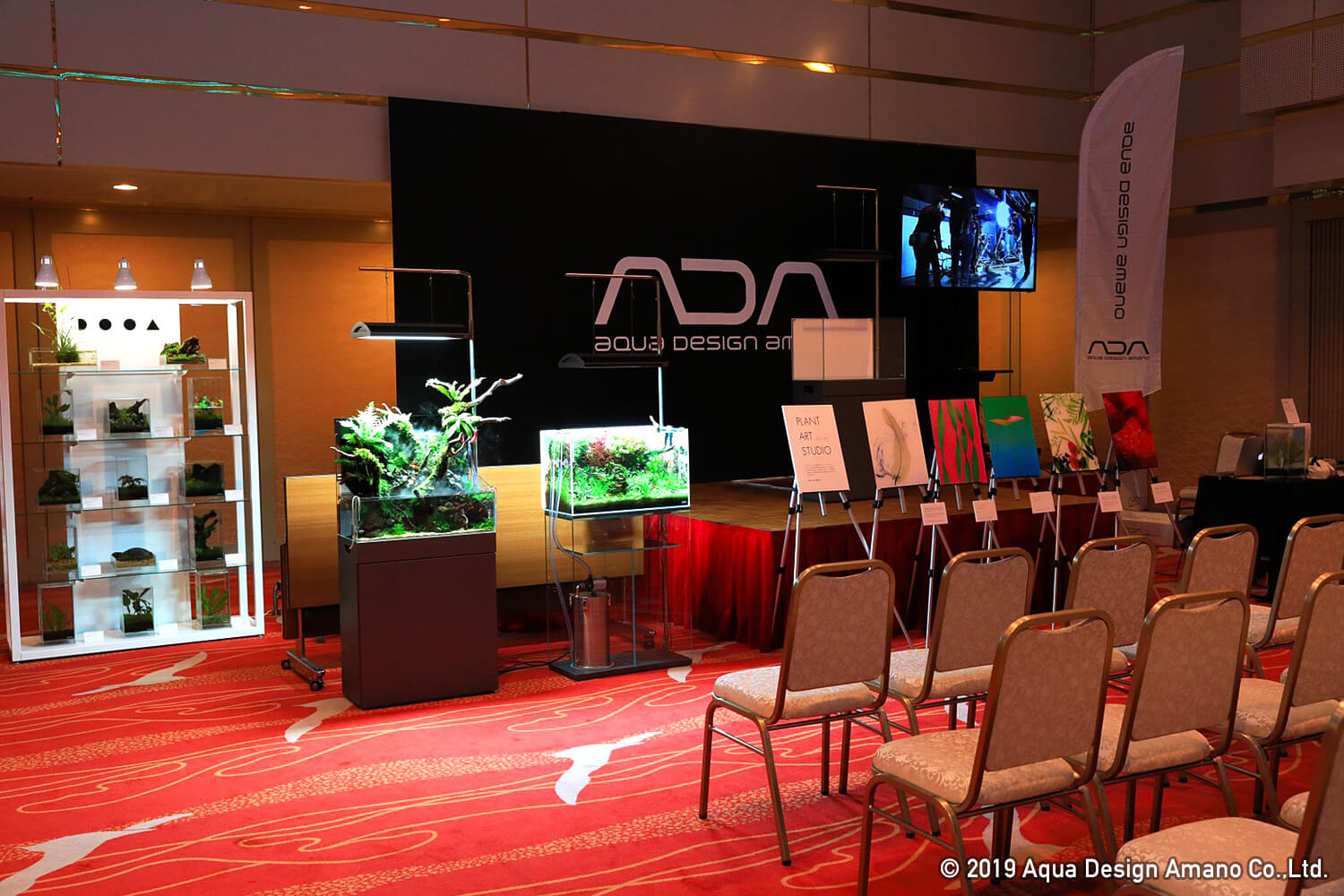 At the ADA booth, a Nature Aquarium aquascape in Cube Garden 60P, an aqua terrarium using a new product from
DOOA
, Mizukusa Mist Wall 60, and an example layout with Neo Glass Air were exhibited.
Works from the popular series,
Plant Art Studio
in the monthly Aqua Journal which were also exhibited. They definitely added a beautiful touch to the booth.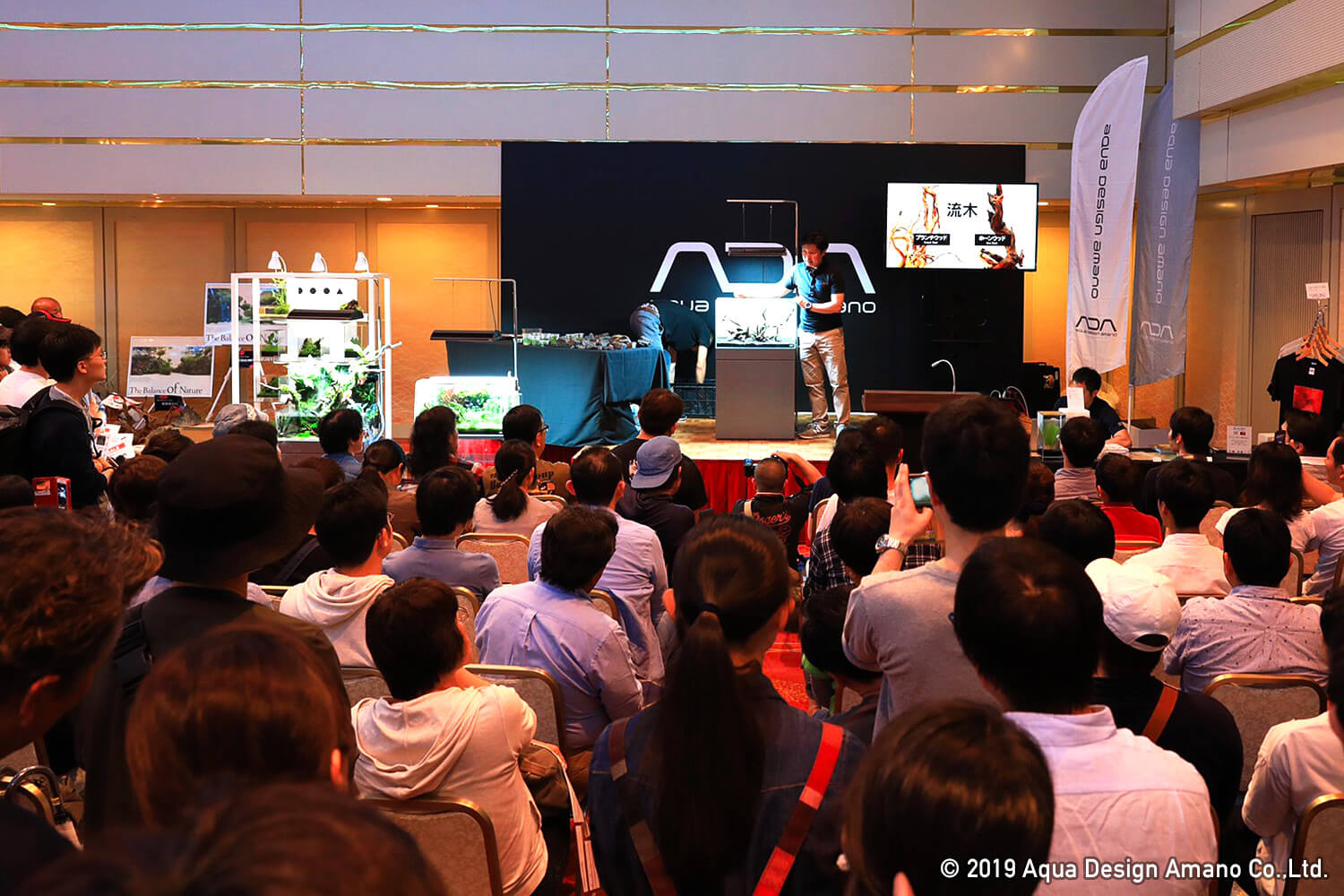 The instructors for the 60cm layout seminar were 2 SUIKEI creators from ADA. Yusuke Homma is also an artist for previously mentioned, Plant Art Studio. And Daichi Araki is in charge of the maintenance and management of a massive 40m Nature Aquarium tank, Forests Underwater at Oceanario de Lisboa in Portugal. These 2 instructors took on the stage. More than 200 people had to stand up and watch the seminar because more people came out to see them than initially expected. It was such a great success.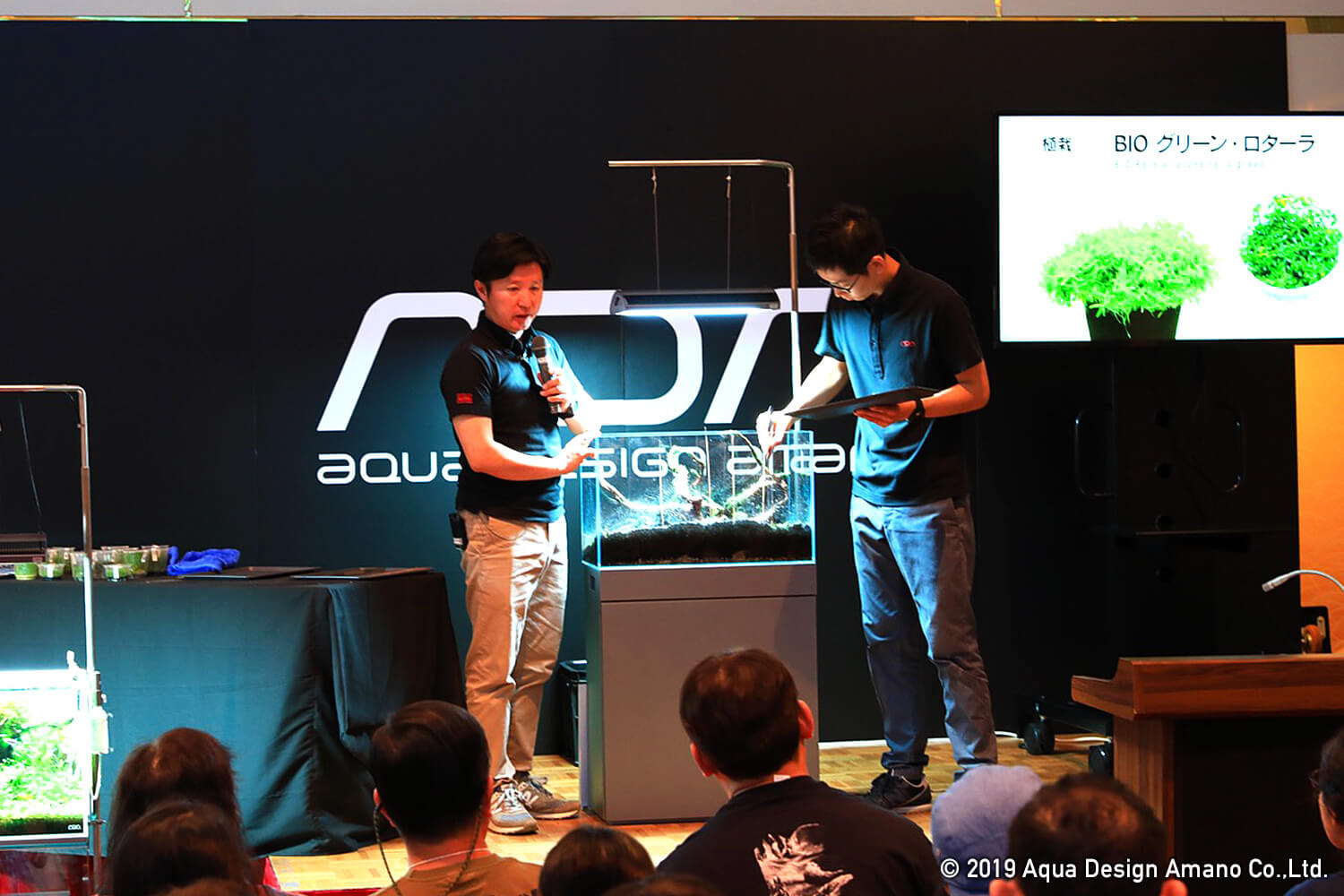 The 60cm layout that was created at the seminar was installed at ADA's sales distributer, Aqua Revue. So please visit there to see it if you are in the area.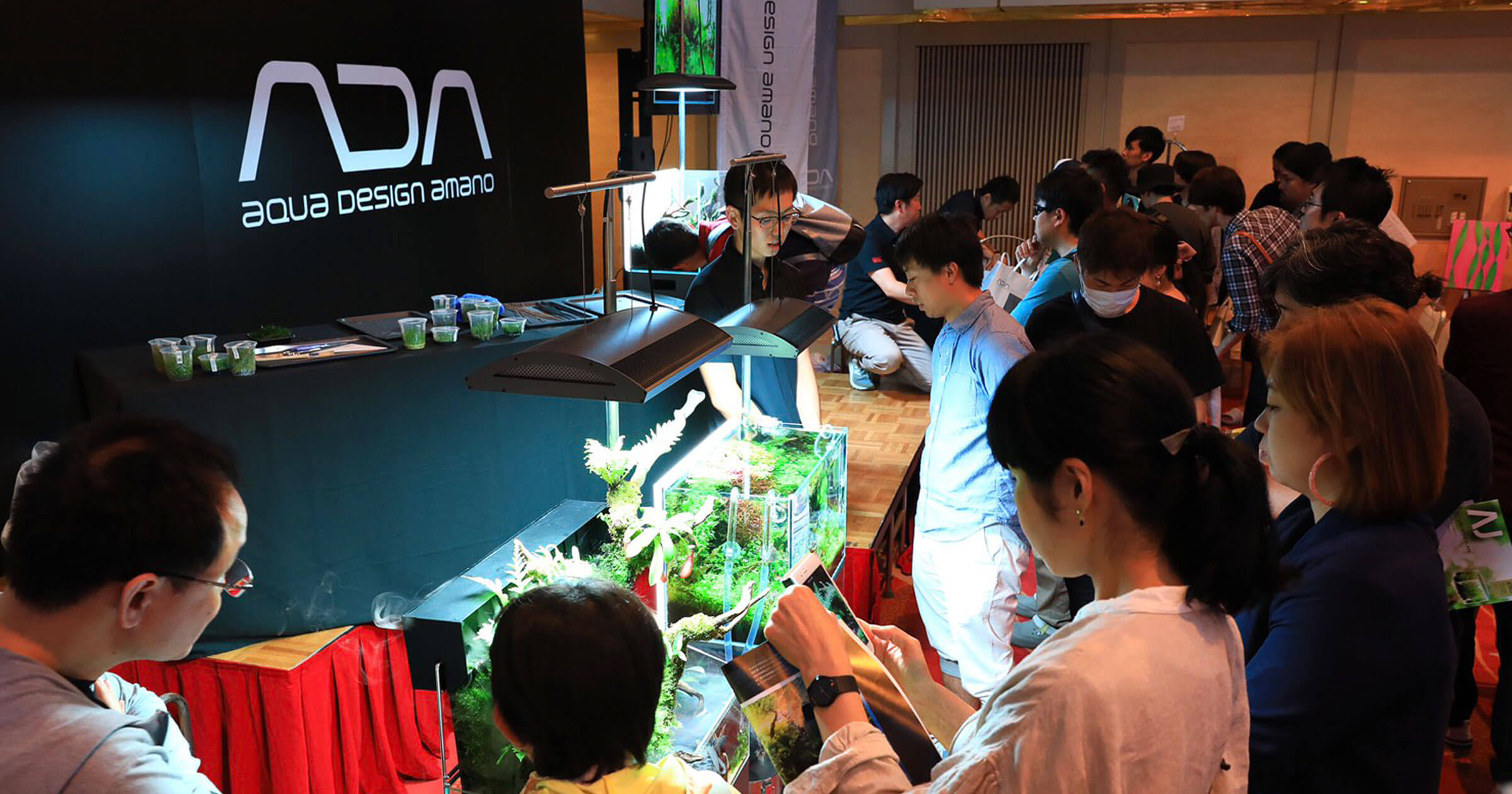 Nature Aquarium Layout Seminar
Instructors: Yusuke Homma, Daichi Araki