ADA Review 'Feeling like visiting the Amazon!? Echinodorus Paradise'
ADA's Echinodorus lineup
ADA's Echinodorus lineup is categorized into 3 forms, meeting various ways to enjoy the plant. With an exception of some dwarf types, just growing an Echinodorus plant can be fun and satisfying. Let's rediscover the beauty of Echinodorus!
WABI-KUSA


Wabi-Kusa Echinodorus contains an Echinodorus taking roots on the base section, with a variety of stem plants. By simply placing it under the waterline, the Echinodorus will spread its large, submerged leaves in the bush of stem plants. In addition, it is fun to grow it emersed in the summer season, using a Wabi-Kusa Hanger.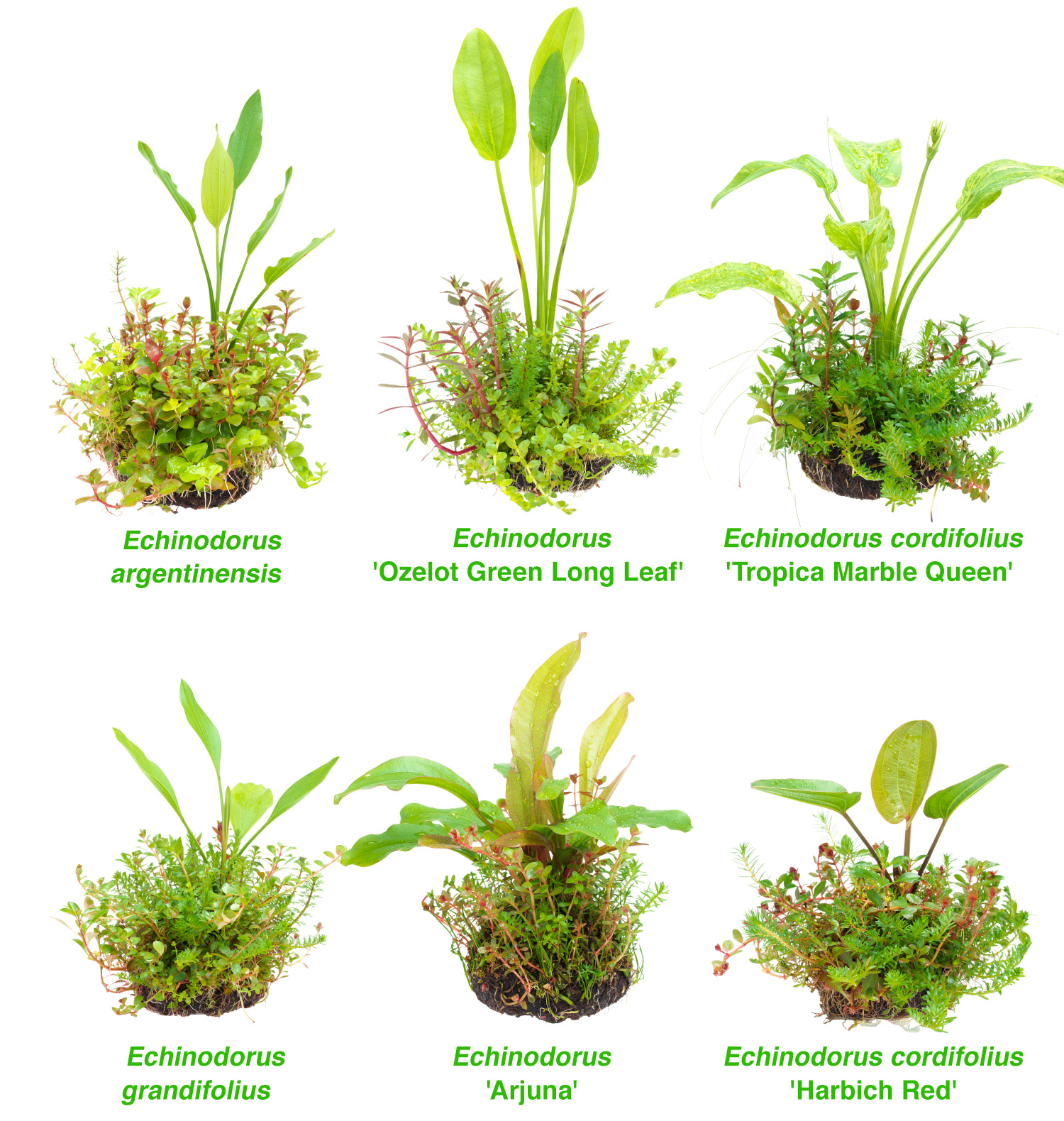 ---
BIO MIZUKUSA NO MORI
Two kinds of Echinodorus are offered under the clean, tissue-cultured BIO Mizukusa no Mori series.  Grown in liquid medium, they are more user-friendly.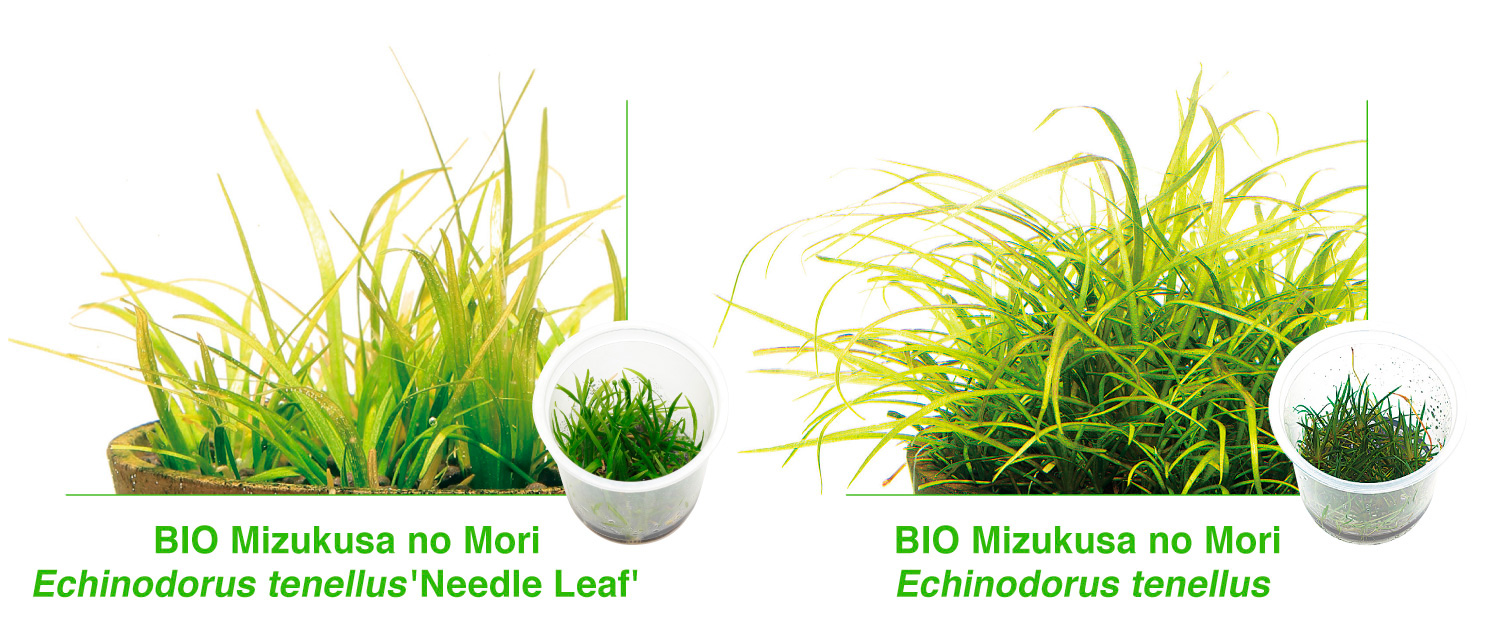 JUNGLE PLANTS
The Jungle Plants series has been newly developed for aqua-terrariums and paludariums, promoted by the DOOA brand.   The relatives of Echinodorus offer you lots of fun ways to aquascape, both above and underwater. If you can, keep them in a large tank to fully enjoy the view of the leaves growing freely.