NATURE AQUARIUM EXHIBITION 2021 TOKYO Special interview: Naru Uchida & Daichi Araki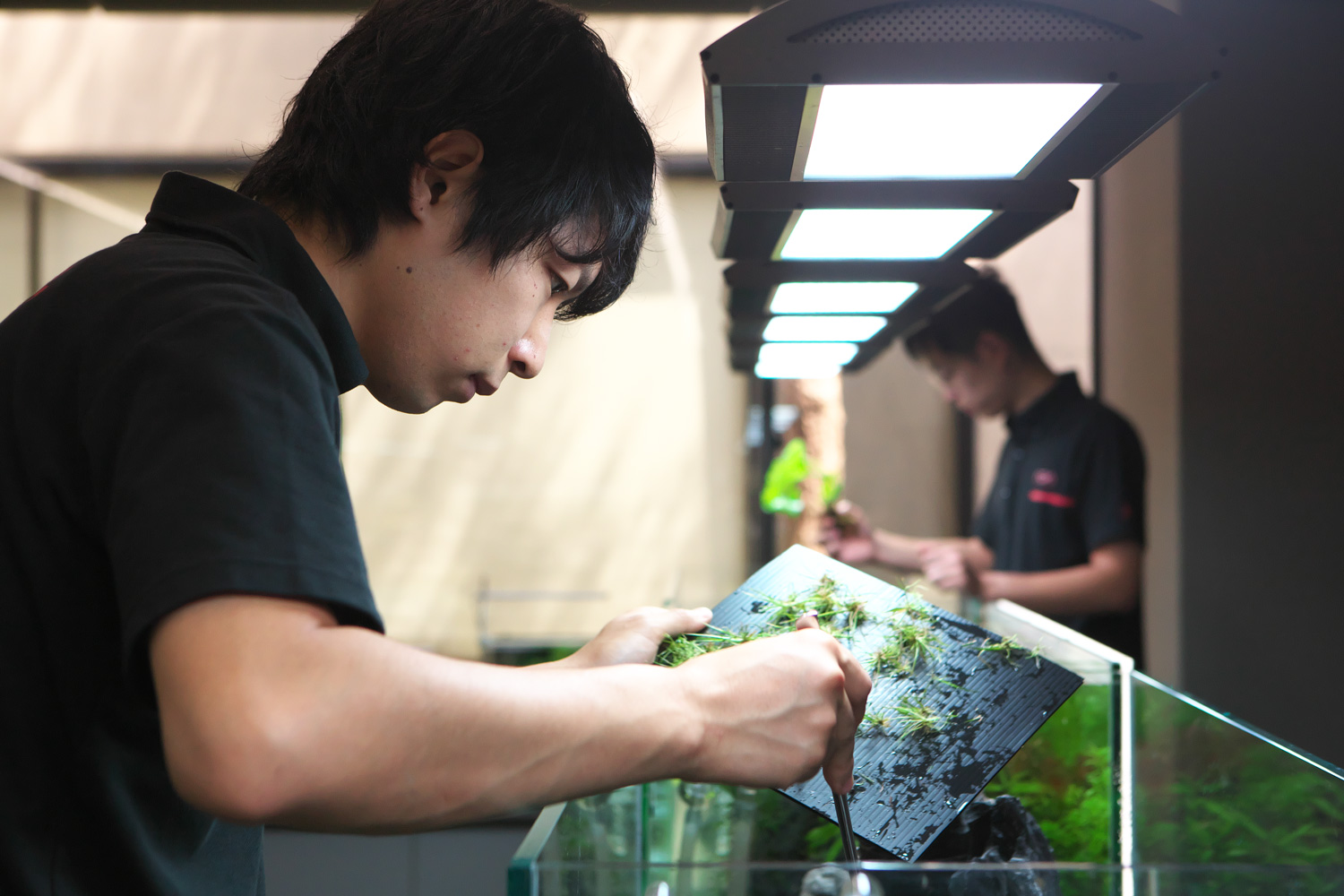 Eagerness for the event and thoughts on the aquascape creation that turns a headwater to a larger flow



Uchida: Everyone's eagerness for this event is unbelievably great. Due to the pandemic, the Nature Aquarium Gallery has been closed for more than a year. We've been showing aquascapes on ADA's Instagram account and "Aqua Journal". But I'm so happy to be able to show actual aquascapes to visitors. All the SUIKEI creators and maintenance staff have been creating and maintaining the aquascapes for the event for a long time. So we put our heart and soul abundantly into the aquascapes.

Araki: We were definitely feeling frustrated because we weren't able to show our aquascapes directly to people. This exhibition was the second time we've done at the Gallery AaMo. I remember that we heavily relied on Amano's works for the first exhibition. But for this time, aquascapes created only by the five creators will be exhibited. So, in terms of creating aquascapes exclusively for the event from the beginning, my motivation was totally different. To be honest, I am happy to have a place where I can show my works to people, but I feel nervous about carrying the image of ADA at the same time too.

Uchida: To be honest, Amano's works make it easier for us to do stable maintenance because long-term maintenance which is one of the concepts of Nature Aquarium, is always taken into account. Even if there is some roughness in the maintenance, the high quality of the works can be well-maintained. I feel that it is really difficult for us SUIKEI creators to create aquascapes with that in mind and maintain them.

Araki: Exactly. I remember when Amano was alive. In the aquascape maintenance, he certainly had an observant eye when looking at aquascapes. He also noticed small changes in water and living organisms and maintained aquascapes always at a high standard. Our current maintenance skills and layout production are based on what we learned from him. But, because we work as a team, our judgement may be inconsistent.

Uchida: That's so true. Now, I play a central role in the aquascape maintenance. I think that it is now the time for us to notice and think spontaneously, which is different from the time when Amano did everything from working to guiding us. The difference is huge, isn't it? The Nature Aquarium Gallery is the center of ADA, and I always feel absolute responsibility to setup aquariums and maintain them there.

Araki: I think it's important to preserve Nature Aquarium's spirit as well as skills for maintenance and layout. There is a world view that each of the five SUIKEI creators has, and each one of us is pursuing different expression. And Amano's Nature Aquarium is the origin. I think that it is necessary for each one of us to have individuality and own artistic sense. And I believe that when those five small flows meet the flow from the origin, ADA's new big flow will be created.

Uchida: Right. When attempting new projects and expressions in our activities, I think we should appreciate the flows of the past. Each of us developed own layout expression for this event, and it felt like it was the first step to evolve to the original capturing the basics. Unless you truly understand the basics and gain experience, you won't be able to achieve expressions that touch people's heart. That's why we aim for that, right?

Araki: Sure. This event is our new start, and we want to create a bigger flow from here, don't we?
From the NA Gallery to the venue
The SUIKEI creators lead the team for everything including layout creation, maintenance in the NA Gallery, and loading in an out to the venue.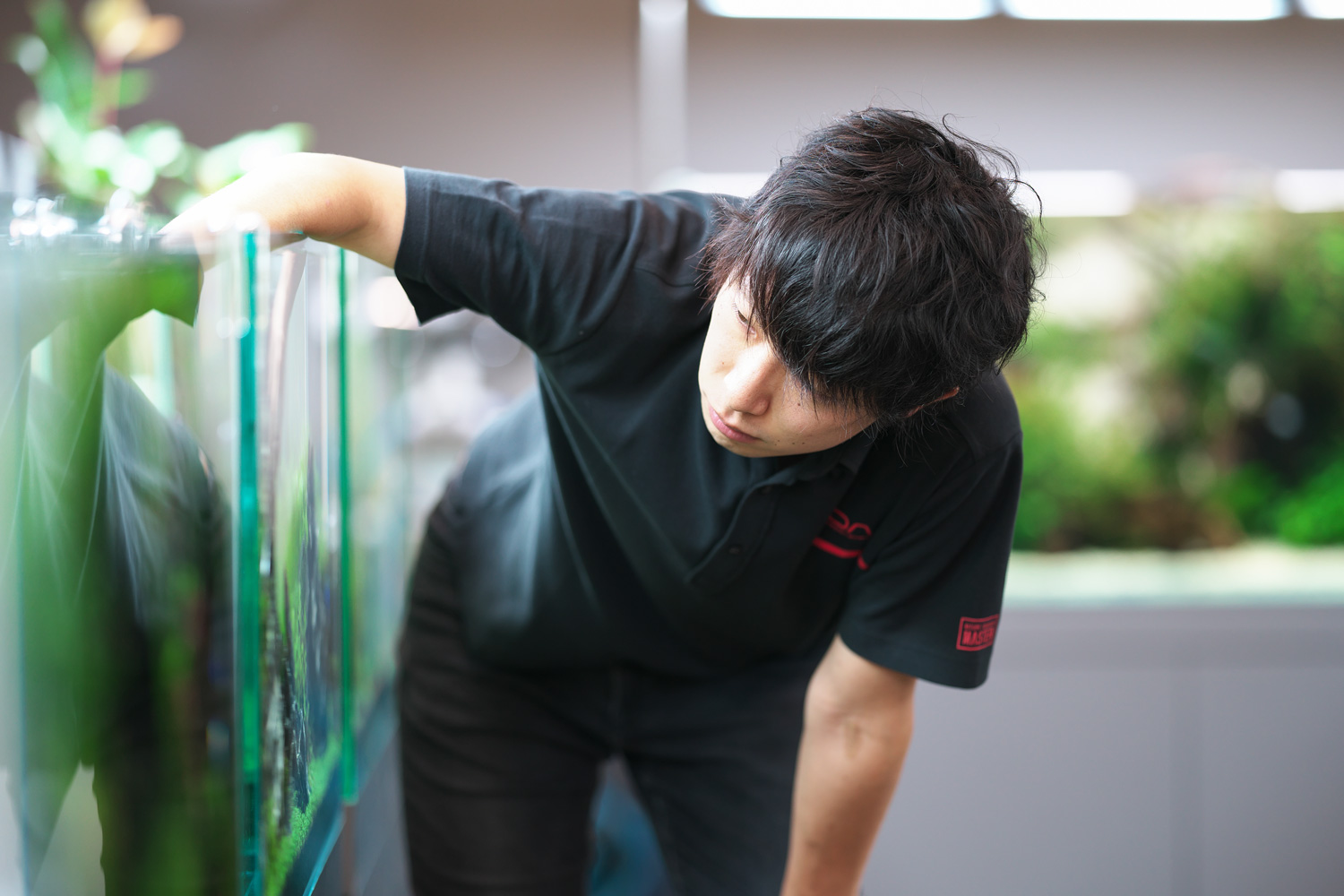 Naru Uchida (29)
He is the ace of NAC handling from aquascape creation to maintenance. He is staying in Tokyo during event and in charge of the aquascape maintenance. If you see him at the event venue, please say hi to him. His nickname is Utchy.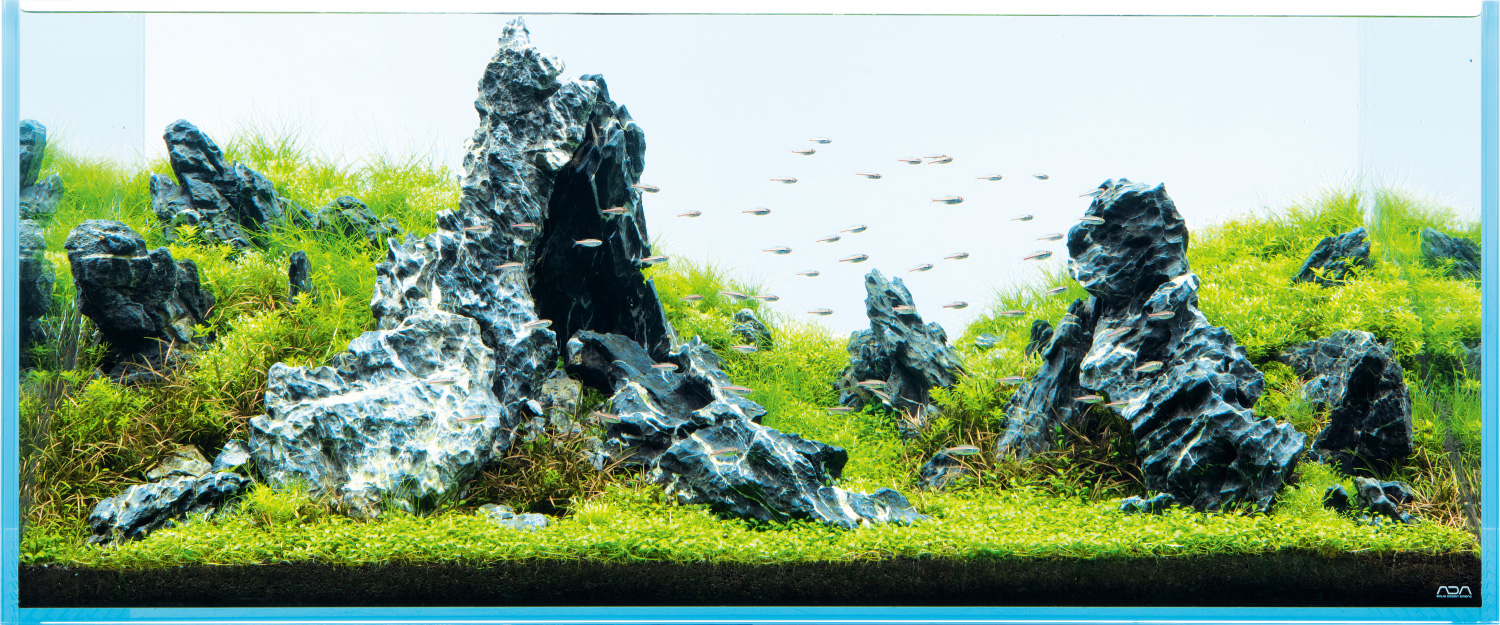 Aquascape for this event
Aquarium size: W120×D50×H50(cm)Created by Naru Uchida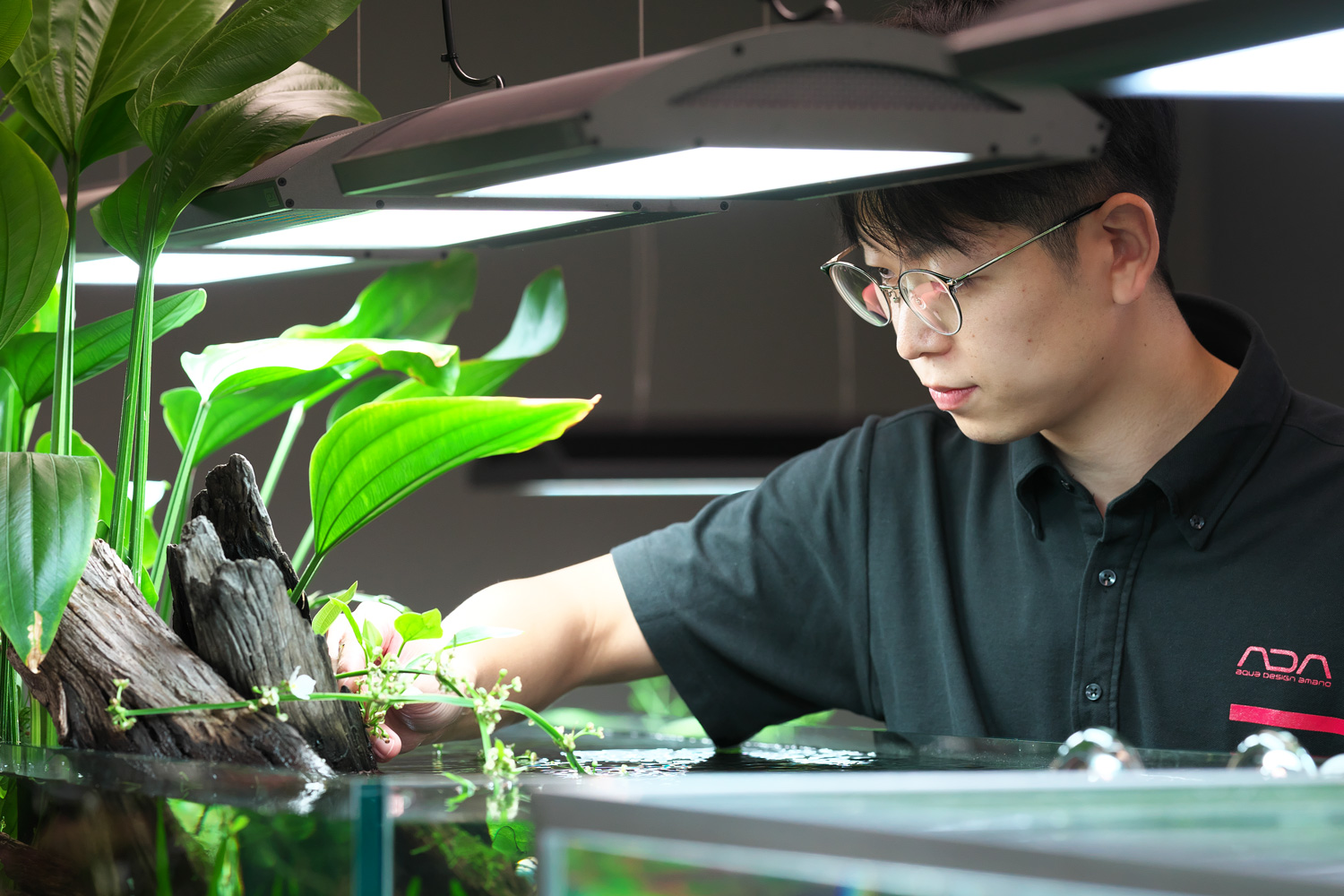 Daichi Araki (28)
He is a bit puzzled when he hears that he tends to have a classical Nature Aquarium creation style. He is multitasking the job at the International Marketing Dept. too and aims to be a bilingual SUIKEI creator.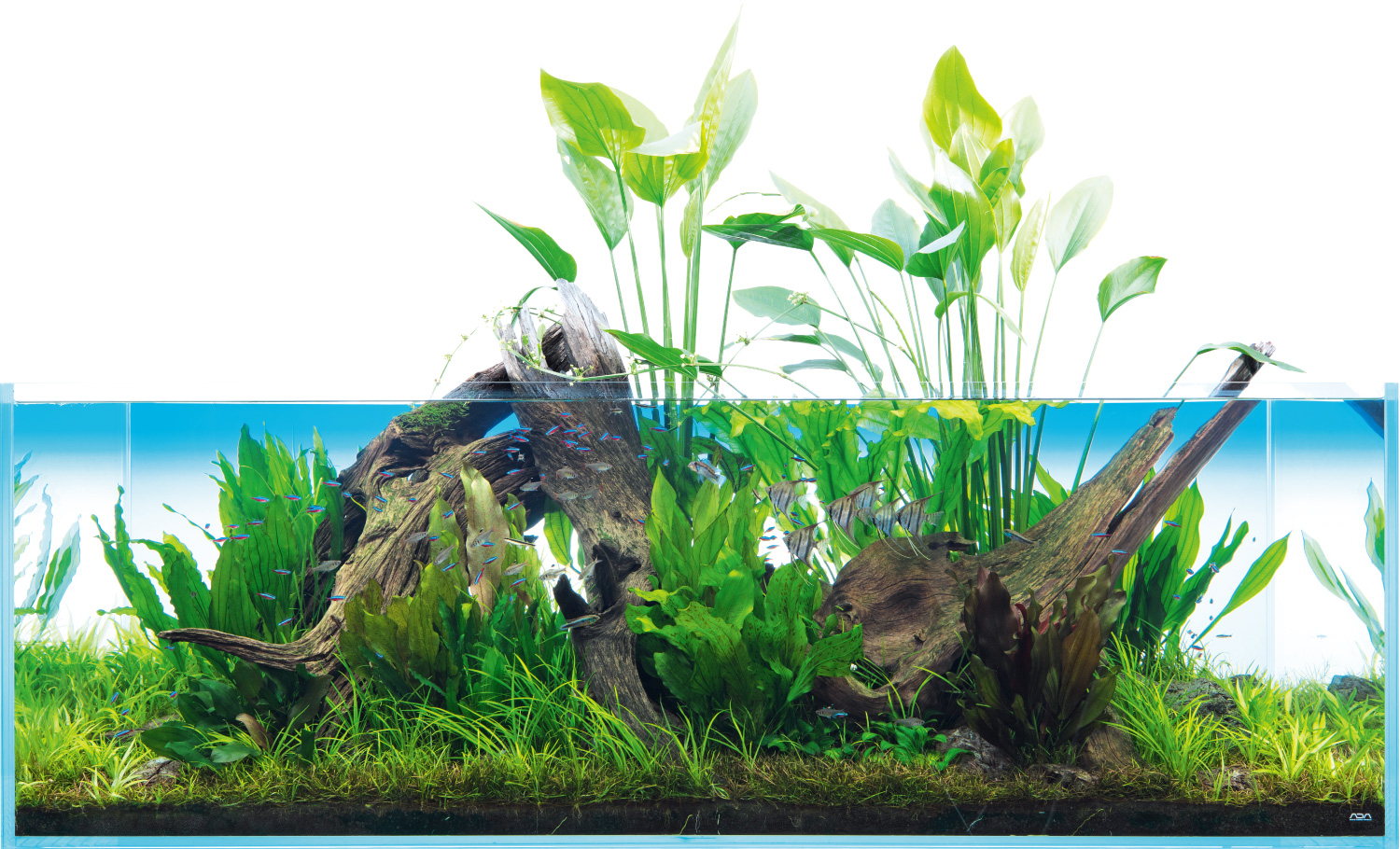 Aquascape for this event
Aquarium size: W180×D60×H60(cm)Created by Daichi Araki