【IAPLC】Techniques for taking beautiful pictures of planted aquarium "Single-lens Reflex Camera version"
The application deadline for IAPLC is May 31st.

Many of you might be thinking "I want to enter the contest, but it looks hard to take good photos". Shooting aquascapes is not so difficult as long as you know the tips.

We will introduce the "Single-lens reflex camera version" this time continuing from the last smartphone version.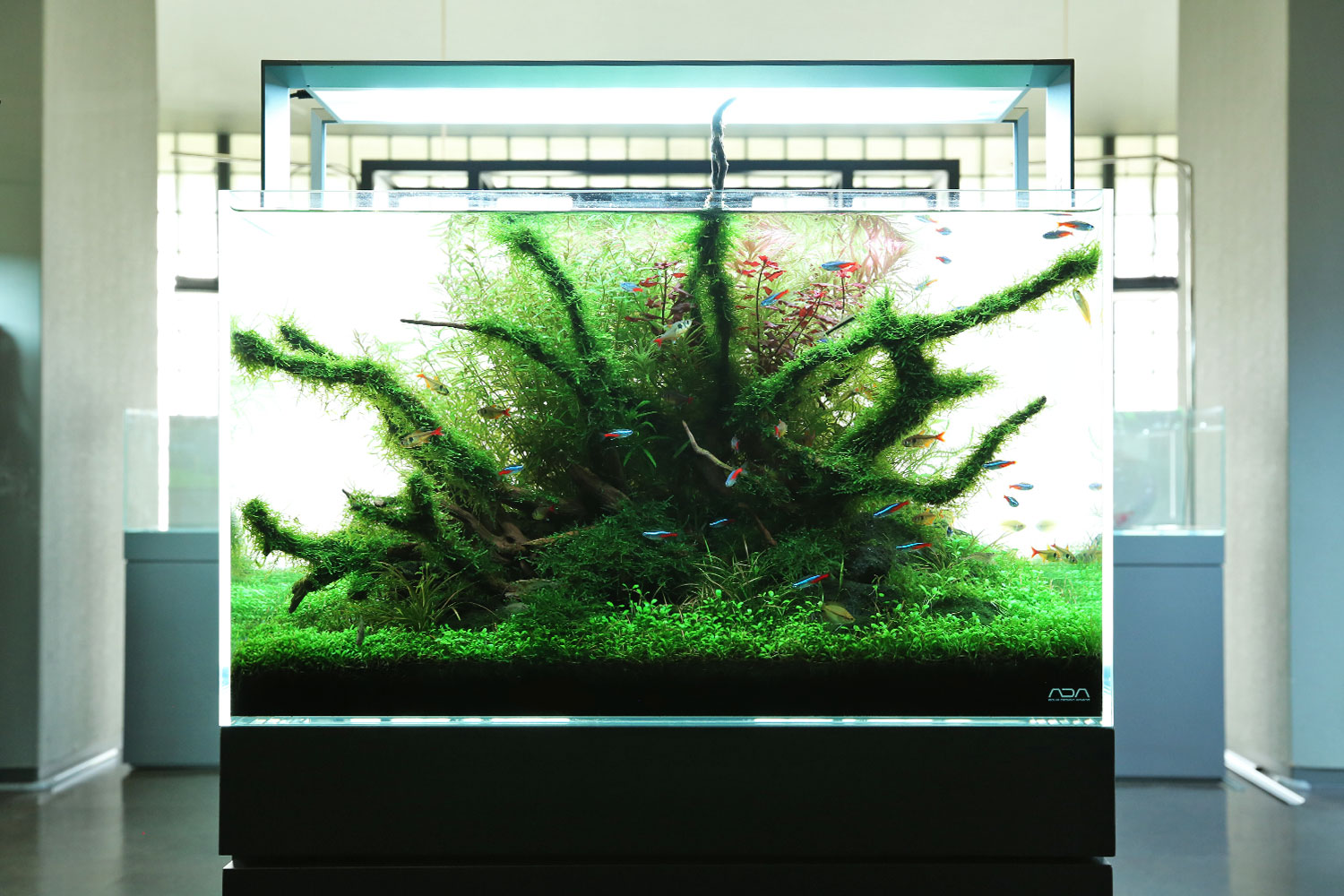 Remove all devices except lighting equipment before shooting (Remove water from external filter). Don't forget to clean inside and outside of your aquarium tank.


2.Preventing something unwanted from reflecting on the aquarium tank surface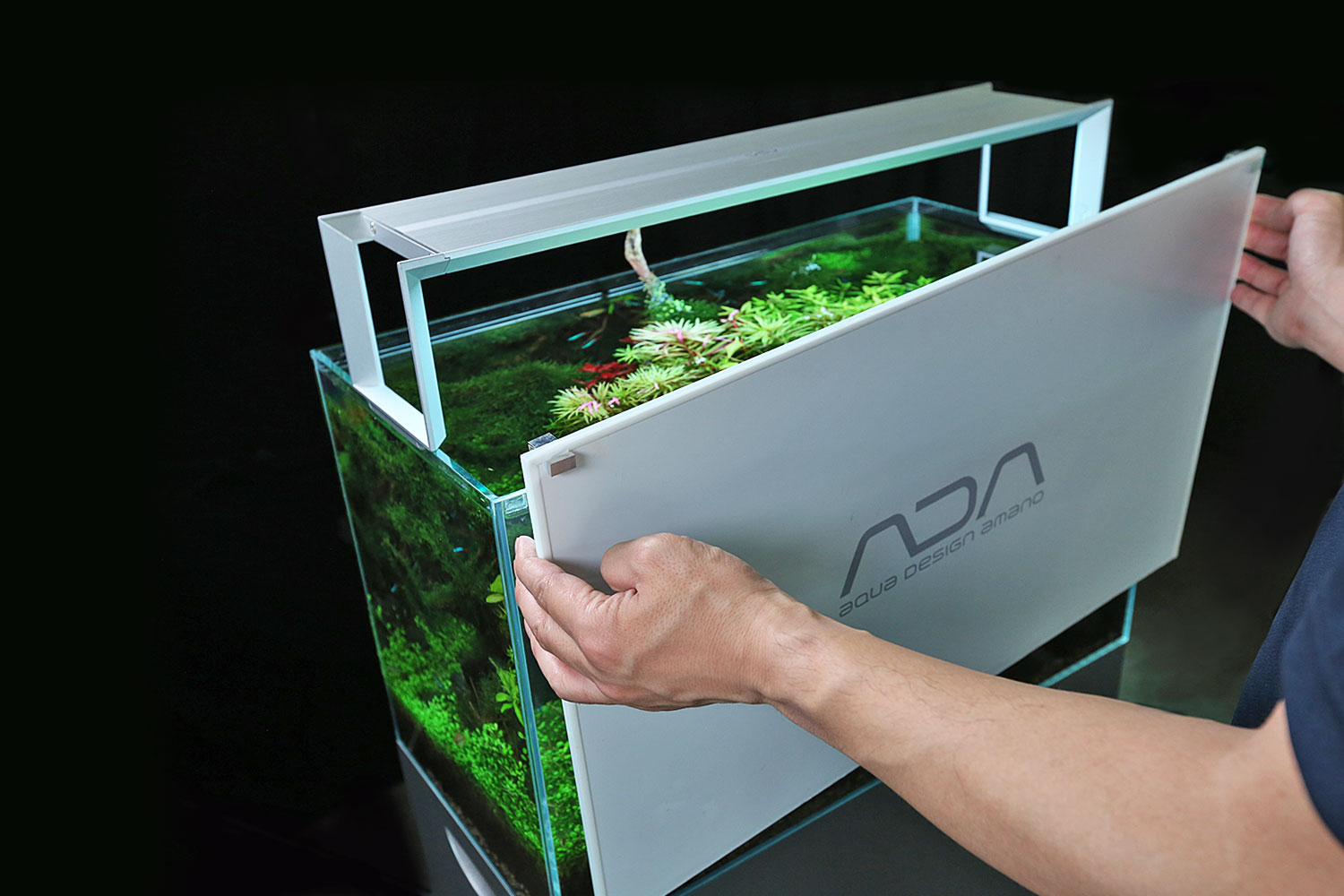 In order to prevent unwanted images of something from reflecting on the glass surface of your aquarium, turn off indoor lighting and shoot with only the lighting of the aquarium tank. By closing curtains and shooting at night, reflections can be further reduced. And it is recommended to install
Light Screen
on the back of the aquarium tank to hide artifacts such as wallpapers. By illuminating the back of the aquarium tank with Light Screen, you can brightly and beautifully shoot the inside of your aquarium tank.
3. Shade the top of your aquarium tank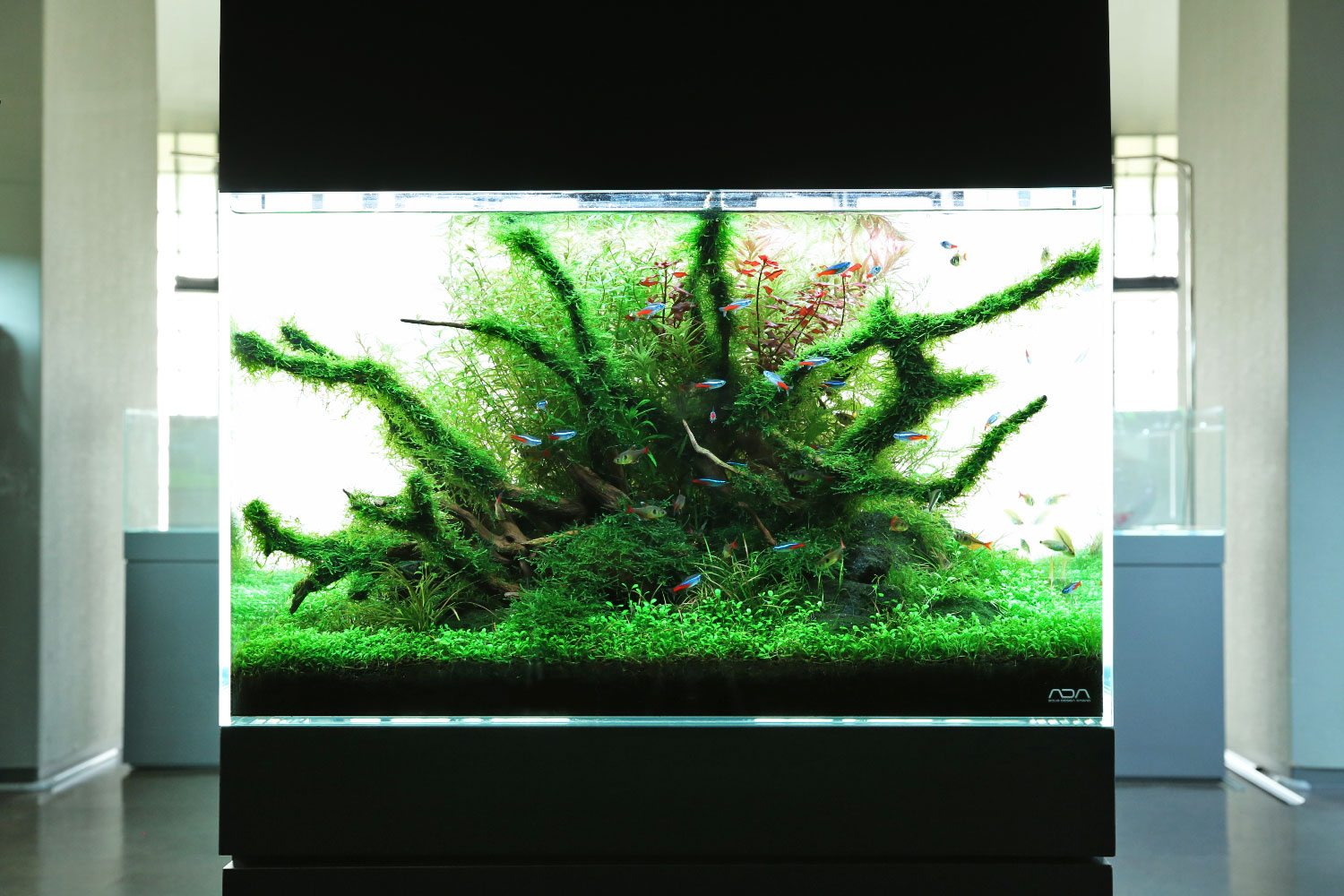 If light from lighting equipment directly enters the lens, the color of an aquascape fades. So you will need to shade the light source with a board. And if a board with white back is used, the front side of the aquarium tank can be shot brightly.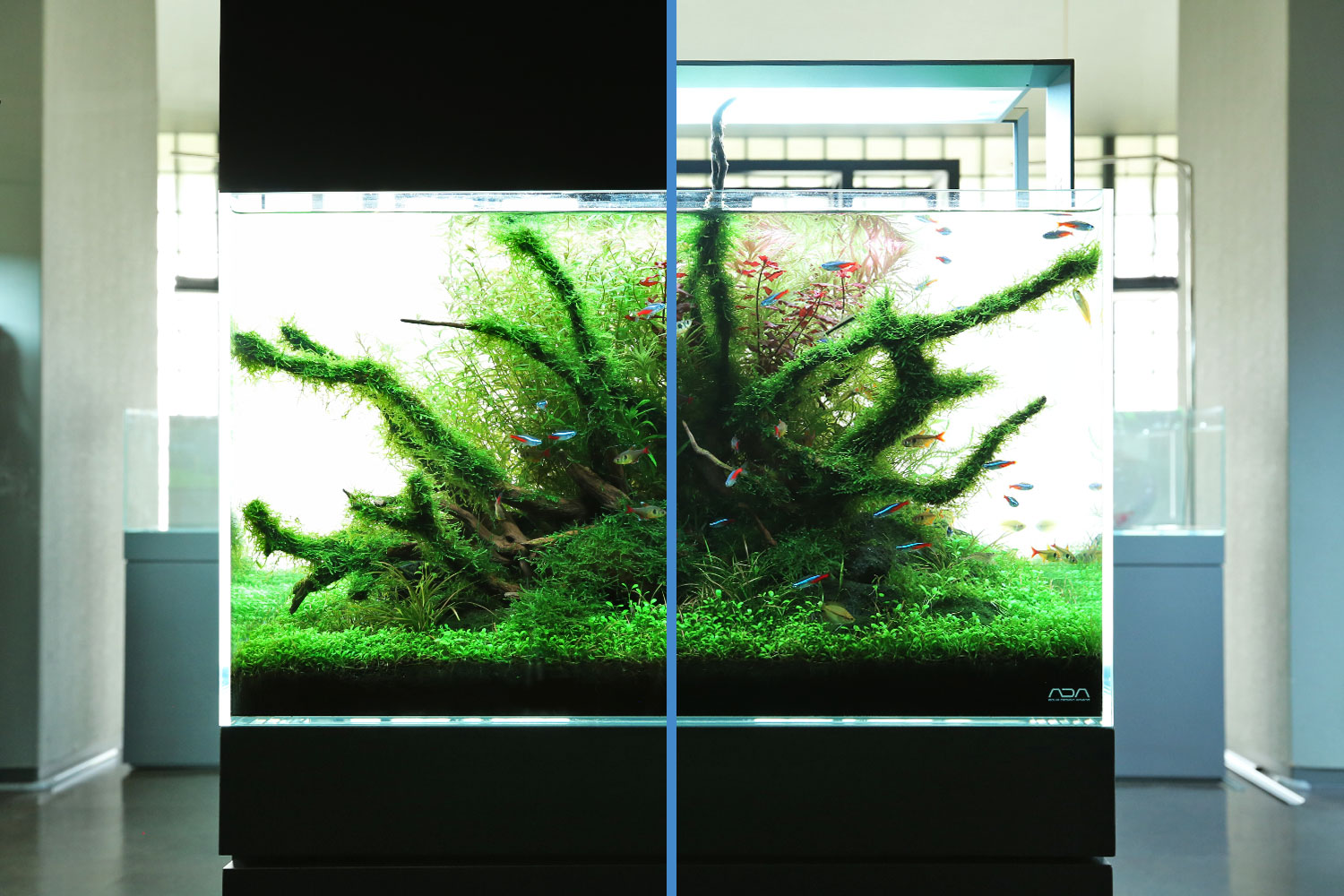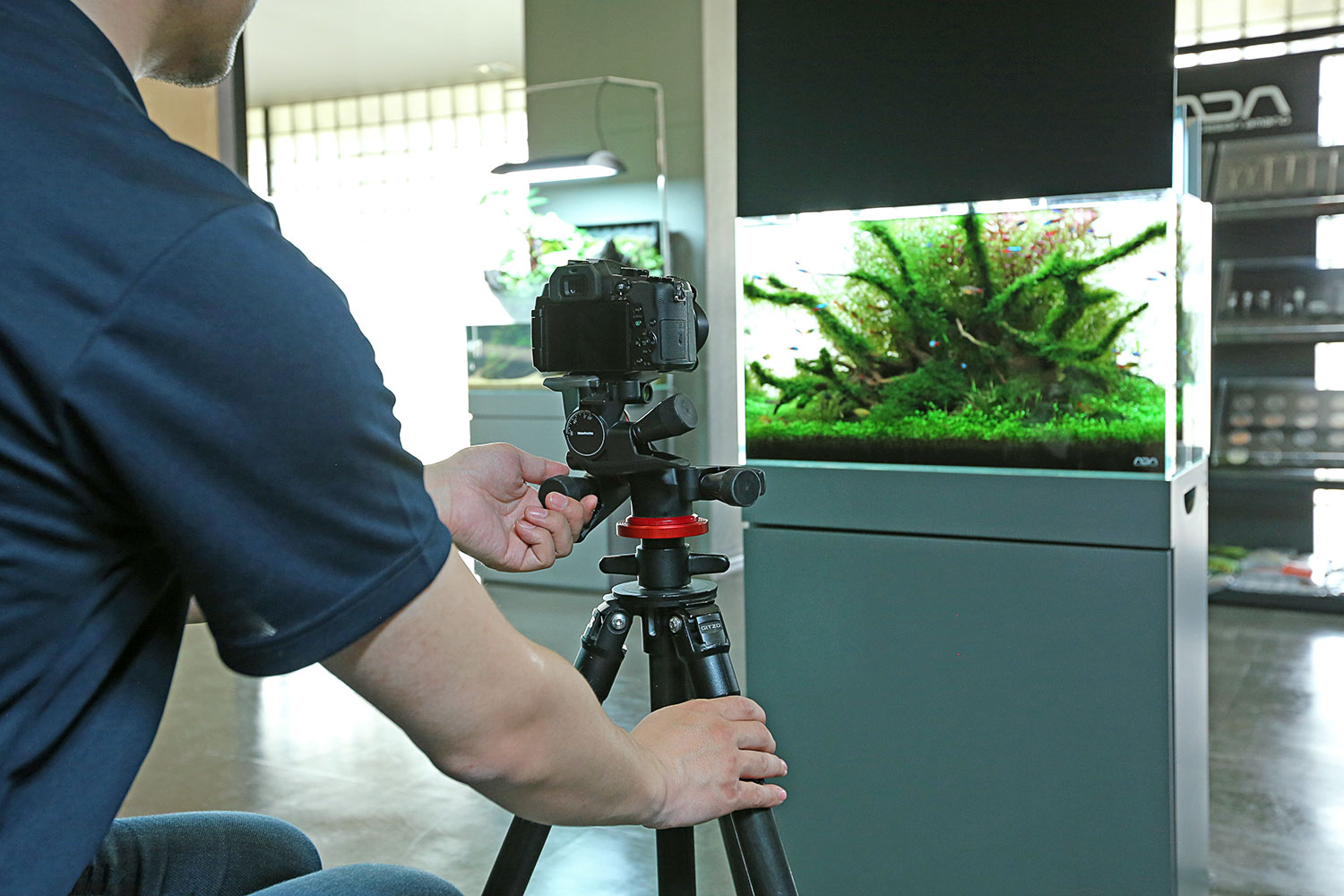 Place a camera on a horizontally set tripod right in front of your aquarium tank and adjust the height. By using a tripod and release, blur images can be mostly prevented.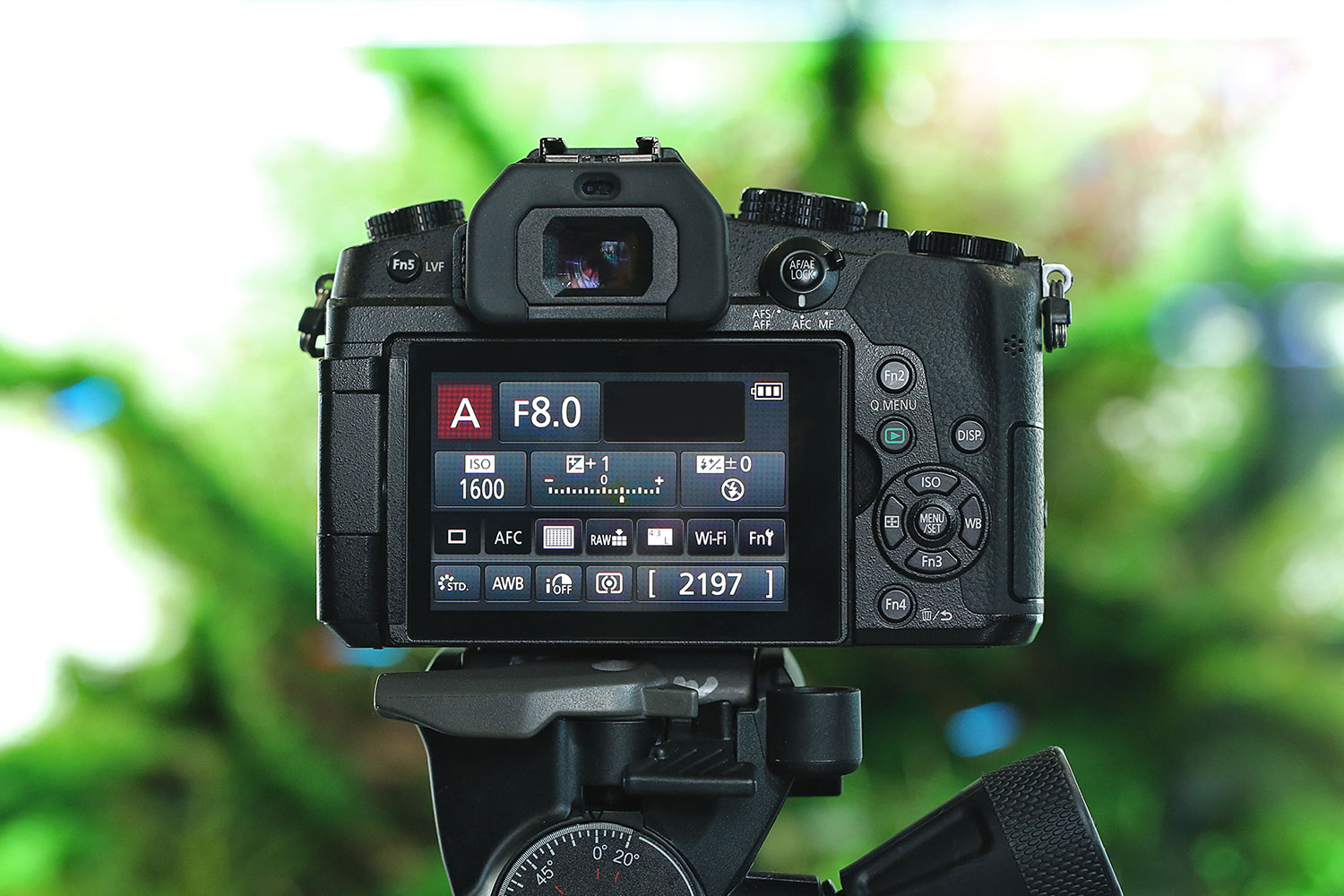 Set your camera referring to the following data.

Shooting mode   Aperture priority mode (A)
ISO sensitivity   800~1600
Aperture   F5.6~8
Lens setting   Autofocus
Lens type   Standard Zoom Lens Shot at the focal length in the standard range (35mm)
White Balance   Auto
Exposure   For automatic exposure, try shooting a few times with exposure correction function and set the proper exposure.

Those settings are just one example. Ideal settings vary depending on types of light sources, brightness, camera models and lenses that you use when shooting. Find an ideal setting by doing trial shooting.

When shooting, keep the following points in mind.

Point 1   Make sure to take pictures from the front of an aquarium tank.
Try to align the center of the lens and the center of the aquarium tank.

Point 2  Don't flash the light if the camera has a built-in stroboscope.
You can't see inside the aquarium tank because of the light reflection on the glass surface of your aquarium tank.

Point 3  Adjust exposure and focus properly.
We cannot properly evaluate your work unless an image of your aquascape is decent.