ADA NEW PRODUCTS – New styles proposed by ADA –
ADA New & Upcoming Products in 2020!

ADA will launch several hot new items for the year-end season. Their underlying concept is to propose a new style of aquarium products. They are introduced with brand new designs as well as improved performance. ADA opens a new phase for Nature Aquarium
RGB LED light – new model AQUASKY 
"AQUASKY RGB"

AQUASKY, ADA's classic LED lighting series for W60cm tanks, introduces its new model AQUASKY RGB 60 equipped with RGB LED lighting. It can be simply placed on a tank just like its predecessors but illuminate planted aquariums more vividly. The RGB wavelength structure, produced based on ADA's unique theory, not only makes the green and red colors of aquatic plants look clearly, but also promotes photosynthesis and grow healthy and beautiful plants. It also helps increase water clarity.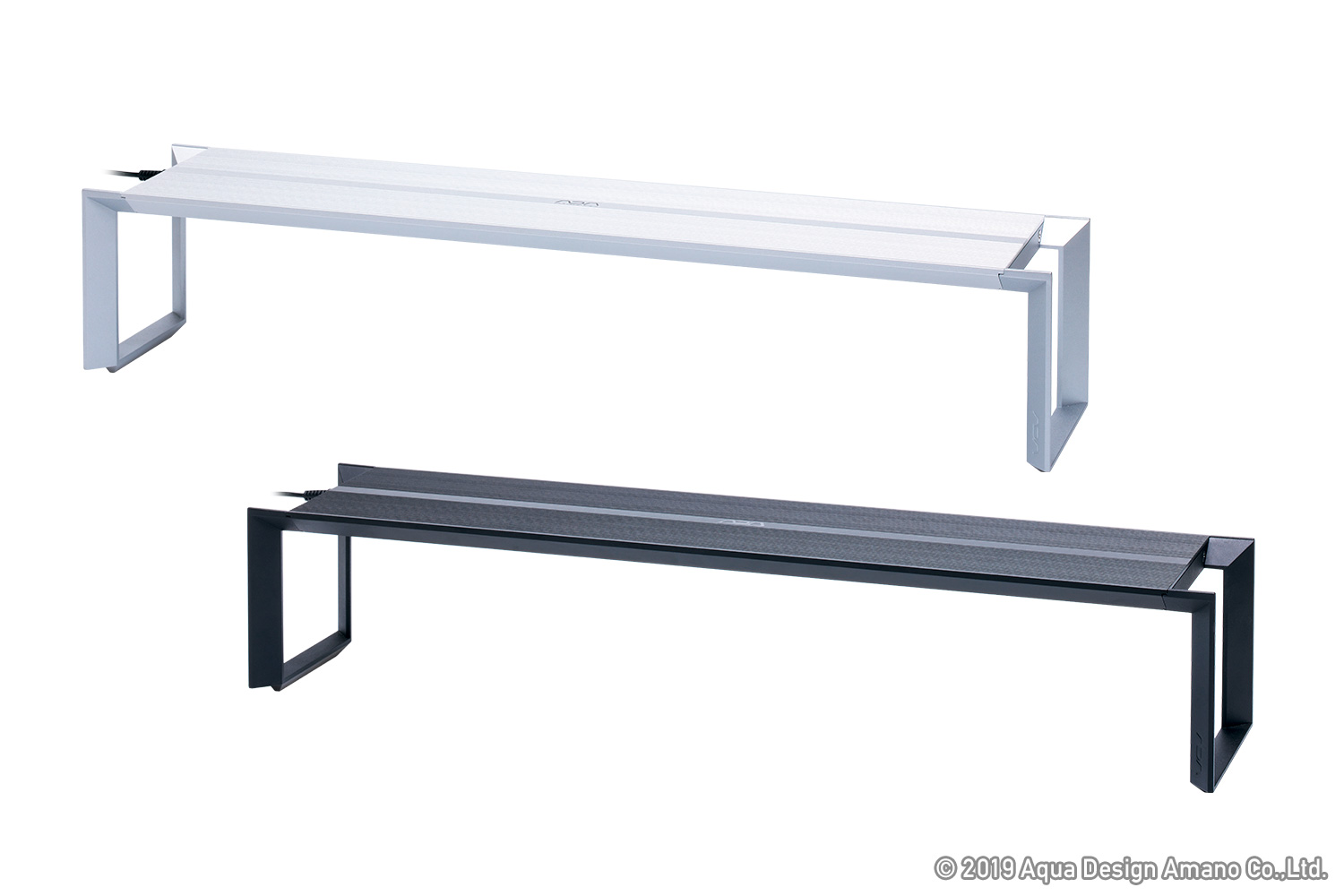 Power consumption: 40W (RGB LED x 70)
Input voltage: AC100 – 240V 50/60Hz
Illuminance (at 10cm distance): approx. 23,000Lux
Color temperature: 9,000 – 12,000K
*Soft-start function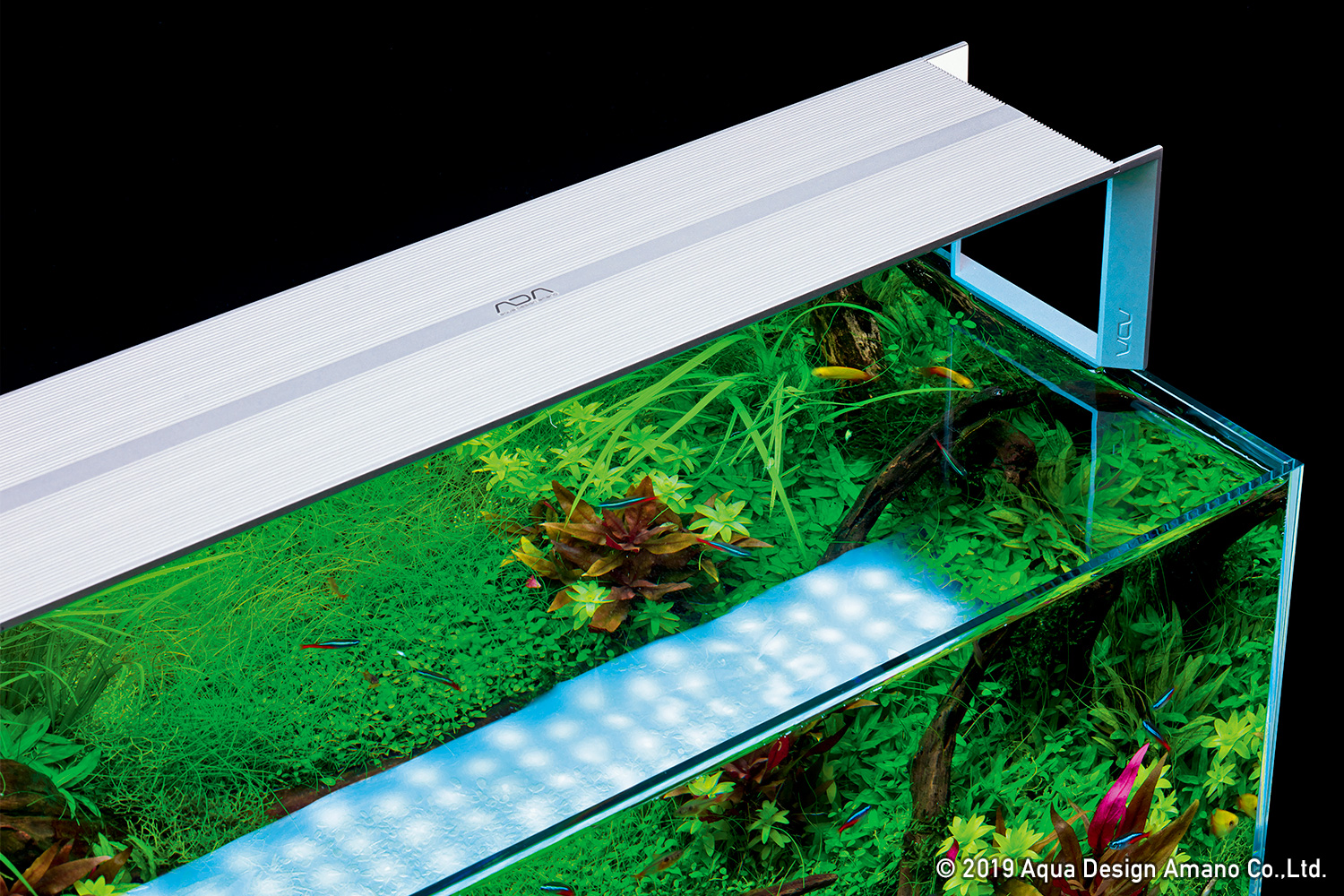 It's a whole new look
AQUASKY RGB 60 has a sharper appearance compared to other models. It achieves high light intensity through the AQUASKY's radiator fin structure.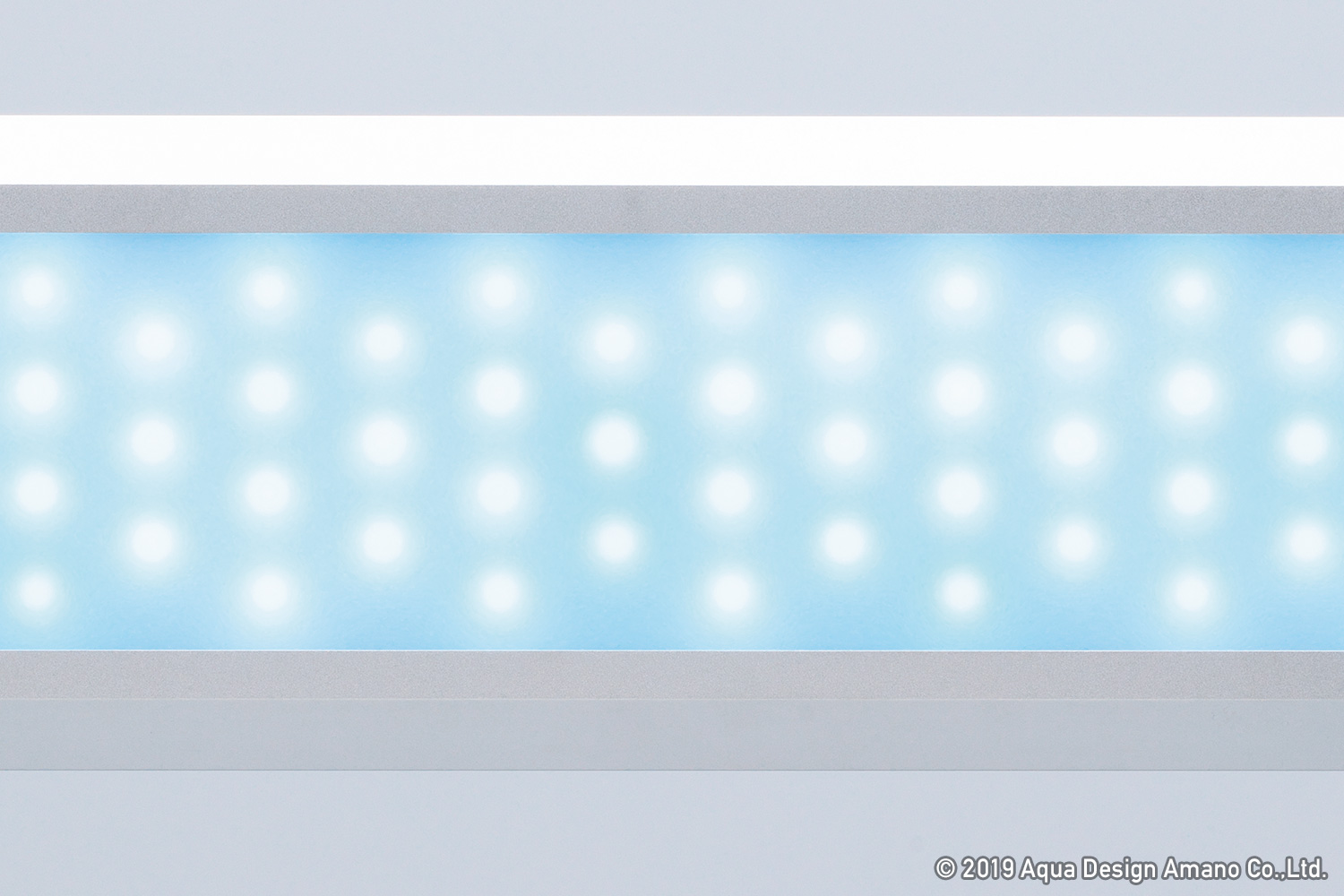 LEDs distributed in an efficient manner
70 RGB LED chips are efficiently distributed in order to produce high light intensity. In addition, AQUASKY RGB 60 is equipped with a diffuser cover that helps illuminate an entire tank brightly.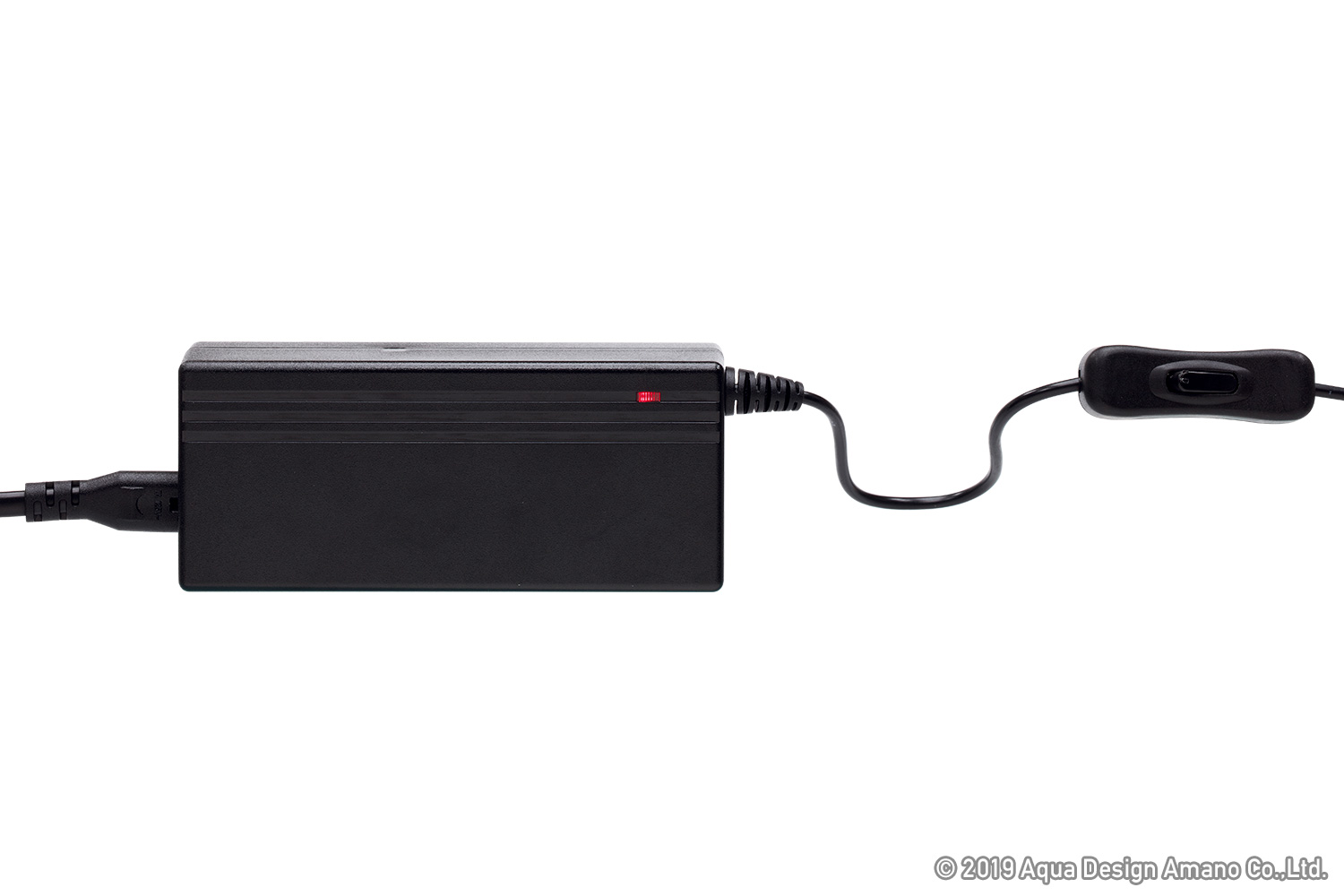 Smaller AC adapter and new switch function
AQUASKY RGB 60 has a smaller AC adapter while sharing the same light-emitting mechanism with Solar RGB. With the soft start function, it starts up in a smooth manner.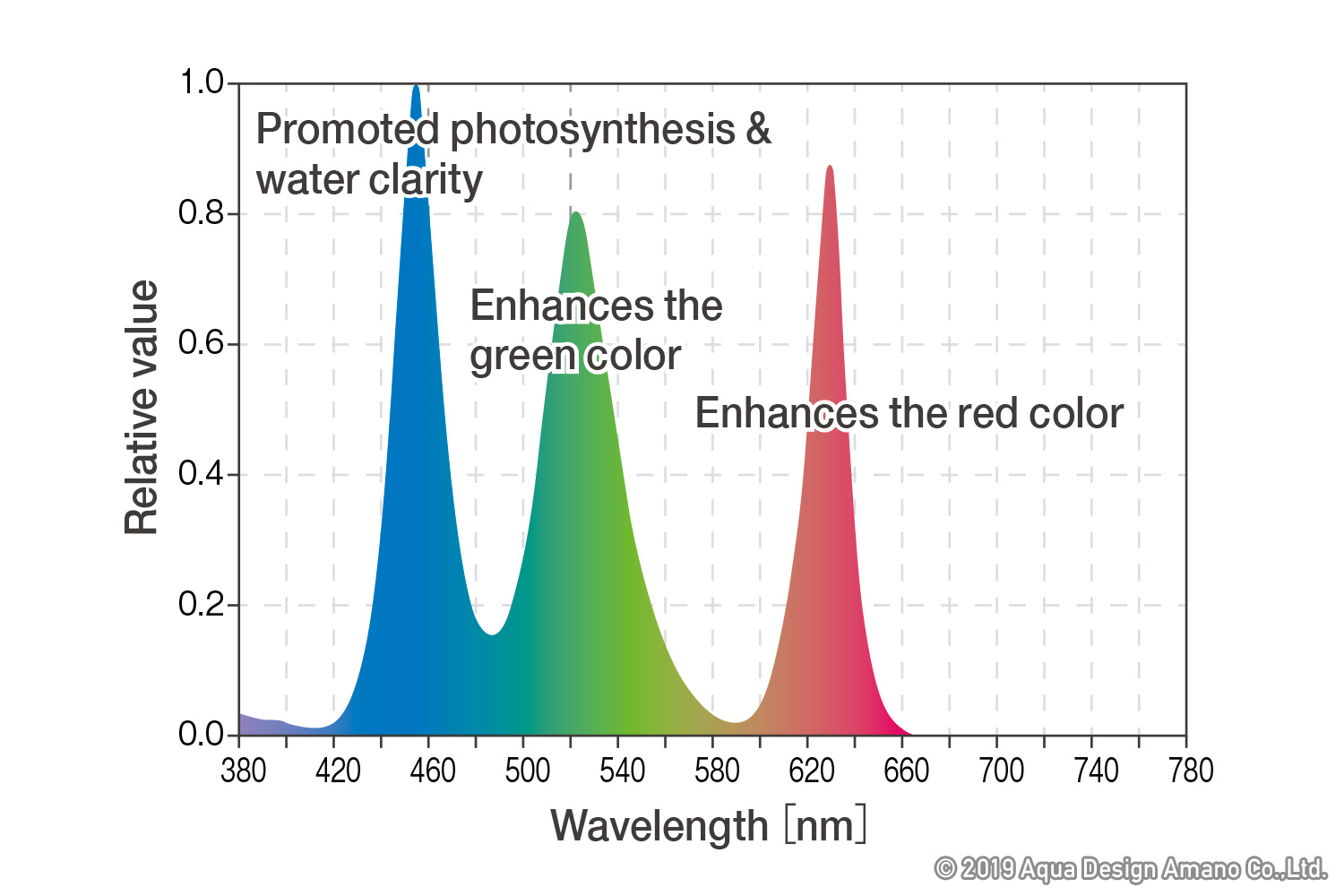 Creates a light quality ideal for planted layouts
It emits the same light output as Solar RGB optimized for planted aquariums and produces both healthy growth and beautiful appearance of plants.
New aquarium cabinet for W60xD30x36cm tanks
"METAL CABINET"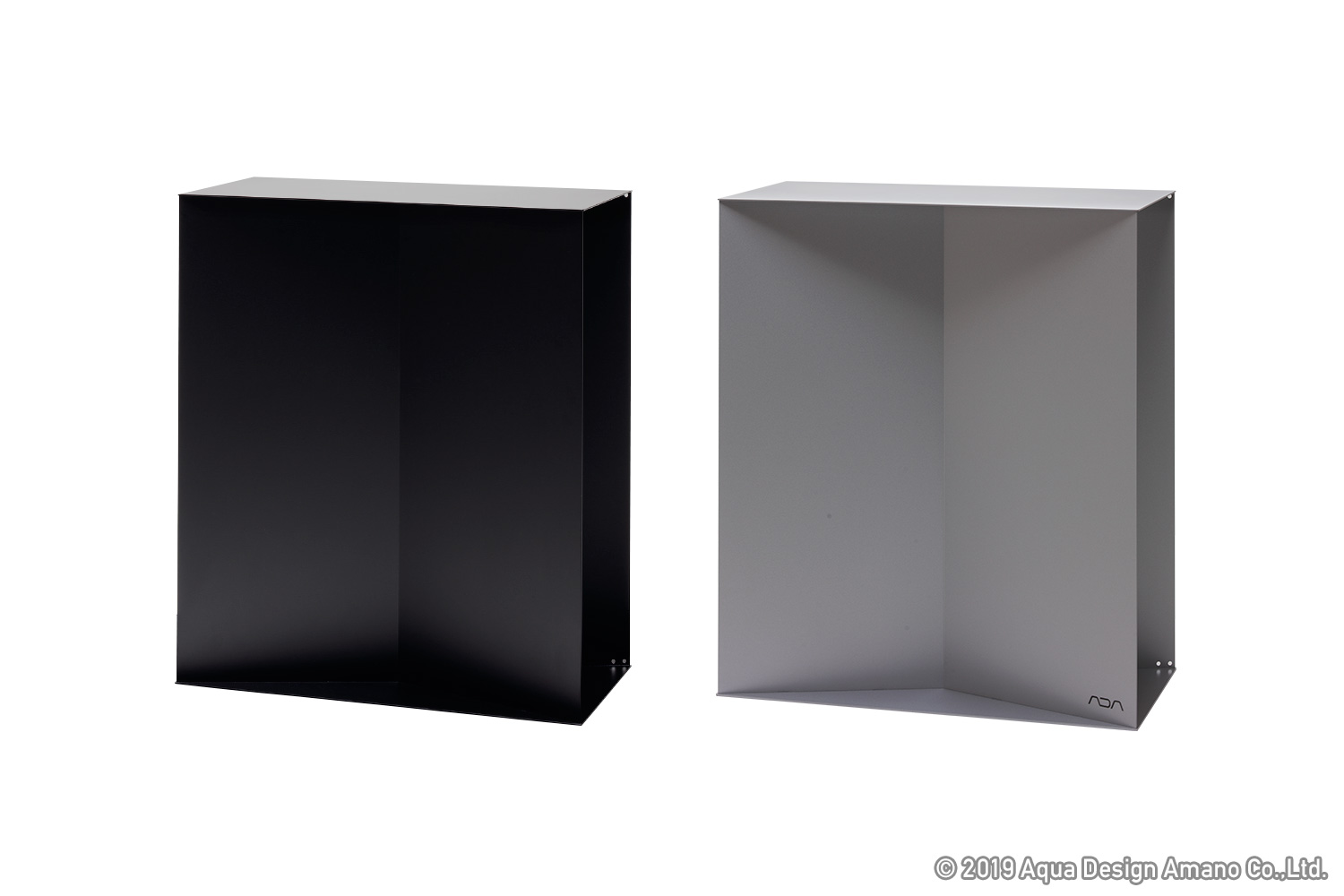 Metal Cabinet 60 is an aquarium cabinet with a novel design. Although it is constructed with thin steel plates, it has sufficient strength to hold a W60xD30xH36 (cm) tank with the unique structure that the front and back panels folded inward diagonally.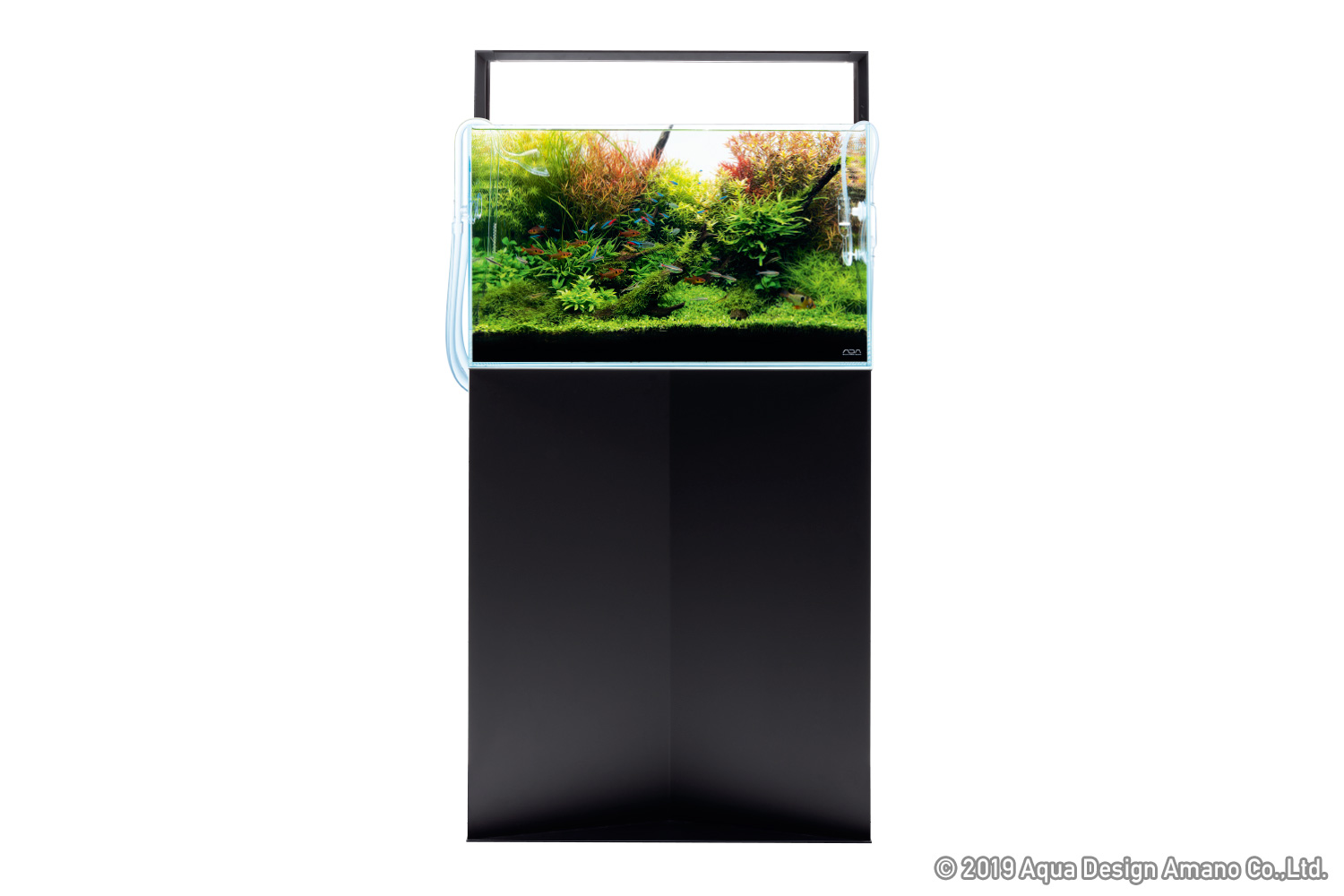 Size / W60xD30xH70 (cm)
Weight / Approx. 23 kg
Material / Steel
※Made-to-order product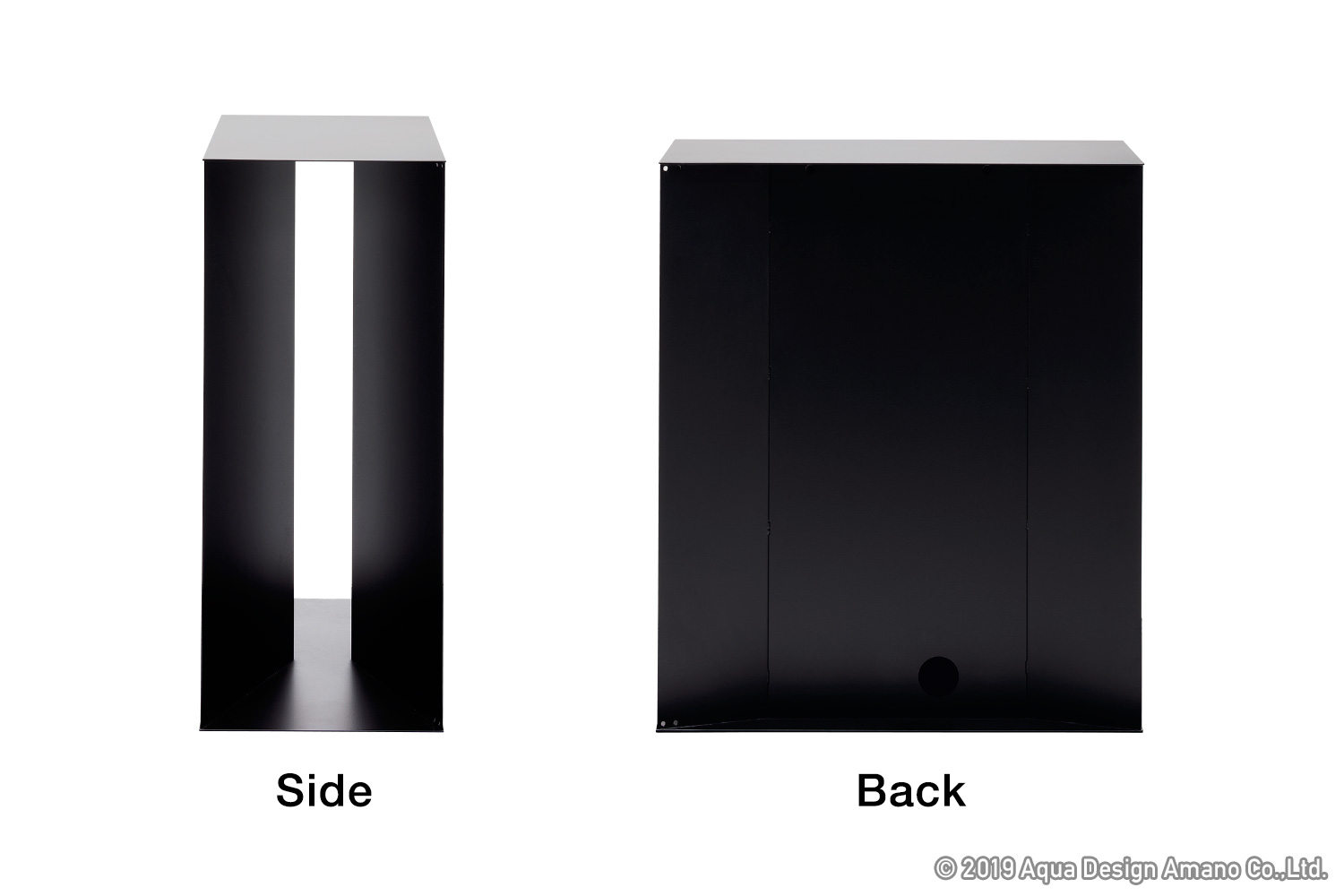 Built-in timer function
"POWER CORD S-70"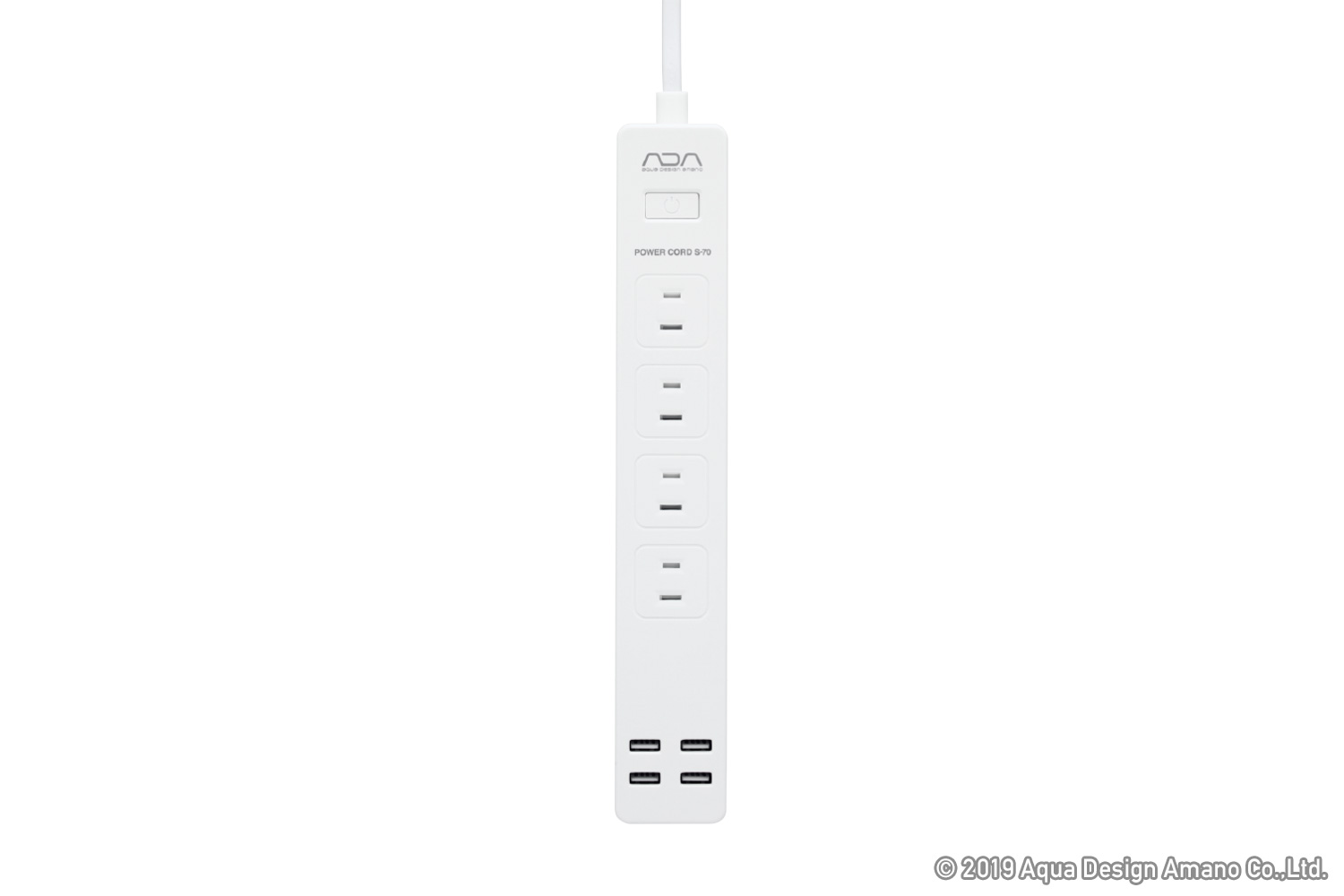 Power Cord S-70 (maximum capacity less than 1,500W)
It has 4 individually controlled electrical outlets and 4 UBS ports (Type-A) that can be turned on and off as a grouop.



Specifications/
Input: 100-125V 50/60Hz 15A
AC Outlet side: Maximum load of single AC: 10A / Maximum load of 4AC 15A / 125V~
USB side output: 5V  4.0A (Total) / 5V  2.4A (Single)
Power Cord S-70: W28×D4.5×H3cm (Except the cord)
Metal cover case: W29×D6×H11㎝
Length of the cord: 1.8m
Wi-Fi Standard: IEEE802.11b/g, 2.4GHz
Operating Environment: iOS9 or Android 4.1 or later / 2.4GHz Wi-Fi network
※Only type A plug model available.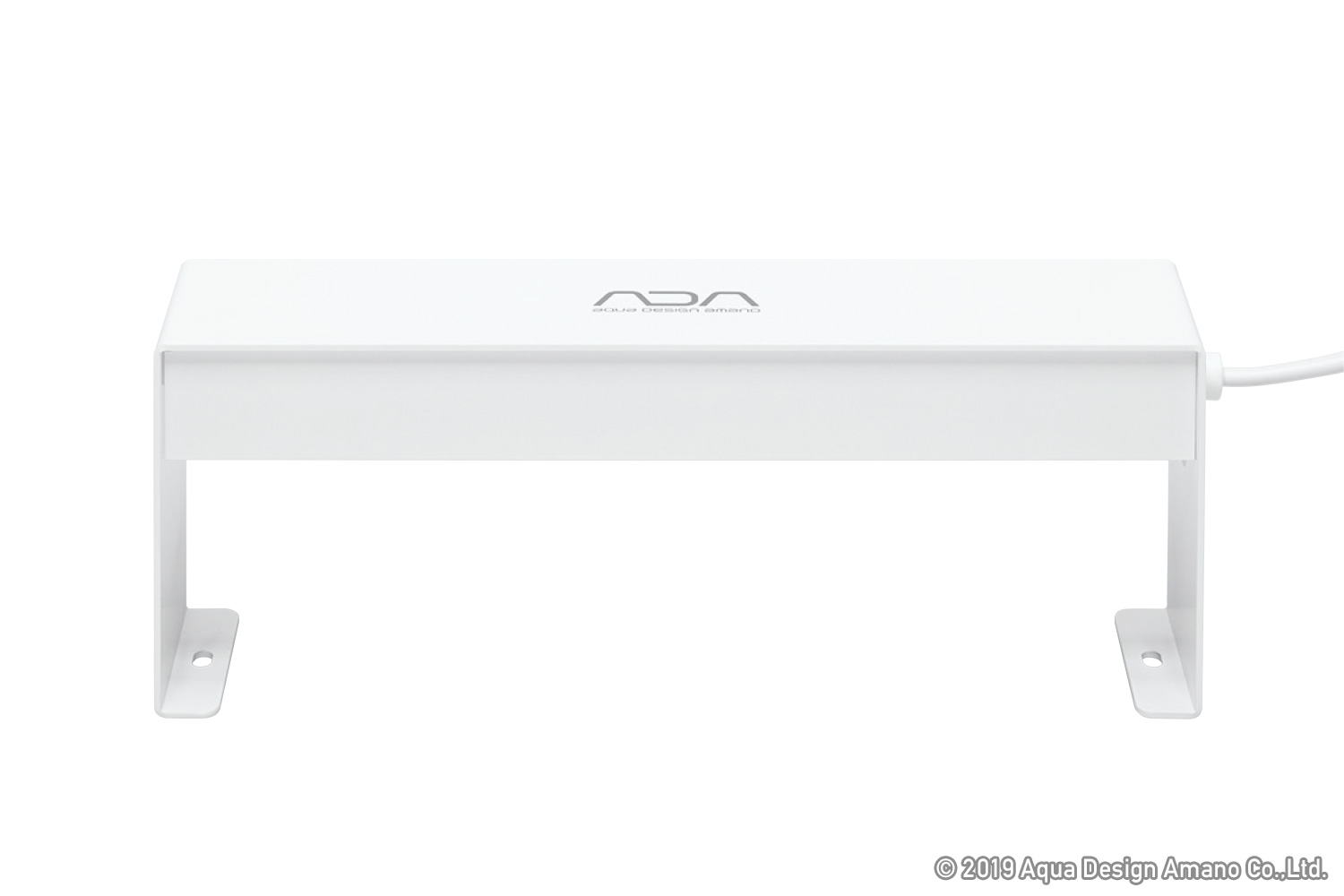 Power Cord S-70 + Metal casing
Power Cord S-70 with metal casing allows for safe operation in a stylish way.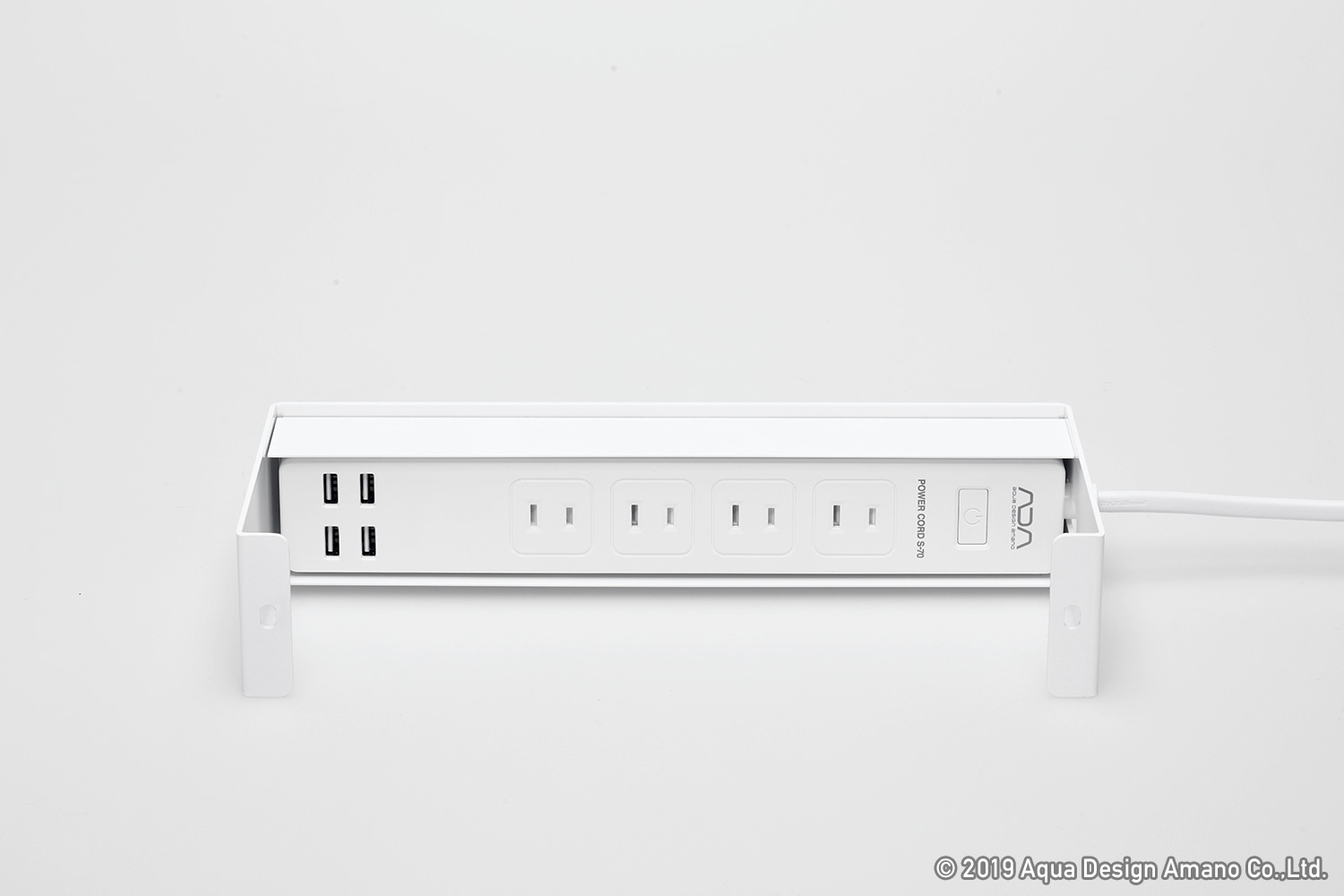 Enclosed in metal casing
Power Cord S-70 can be set in the metal casing with its outlets facing downward to protect them from dust and water.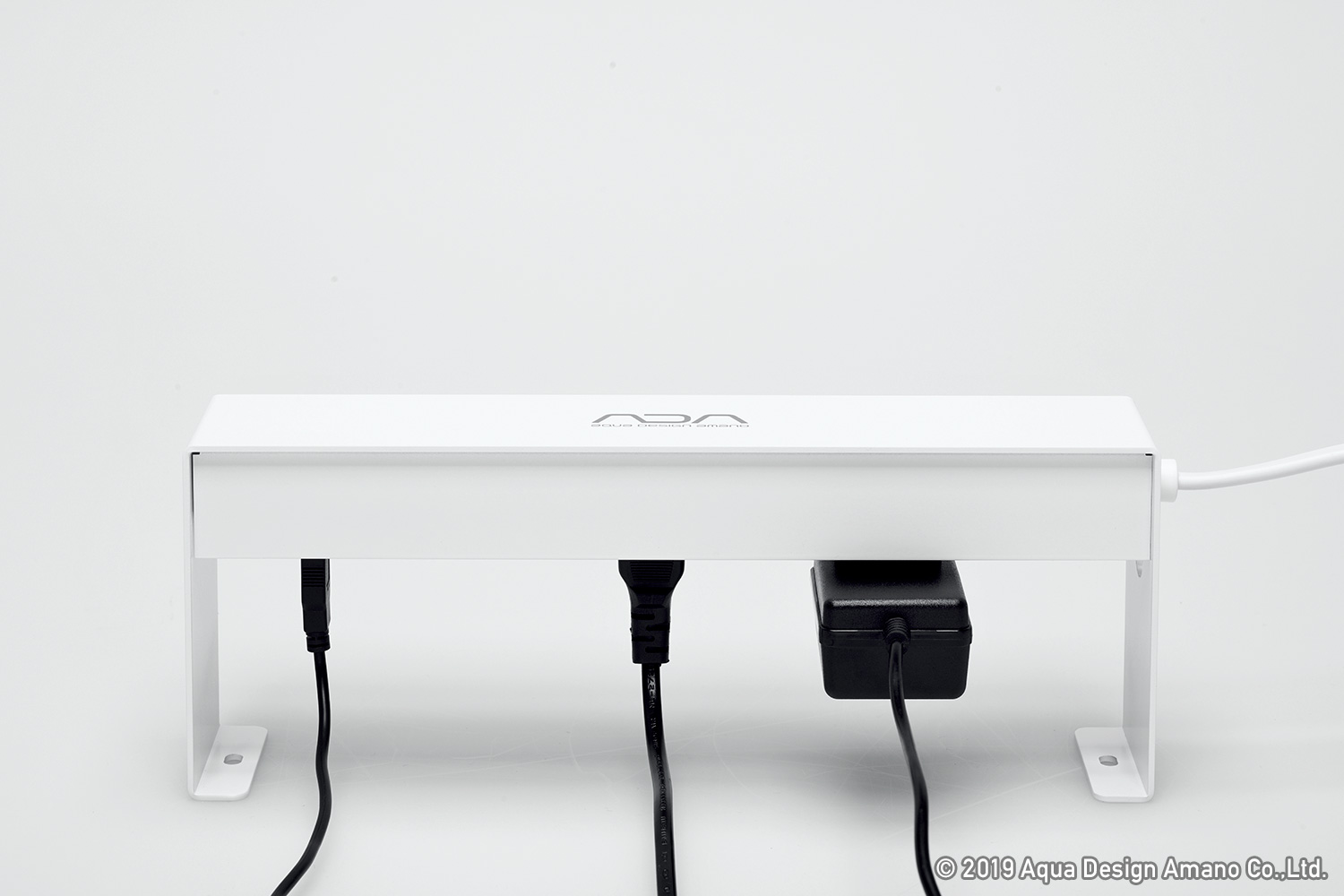 Product in use
Power cords are plugged into the outlets facing down, which prevents water from getting into the outlets.
Improved durability
"FC TOOL STAND"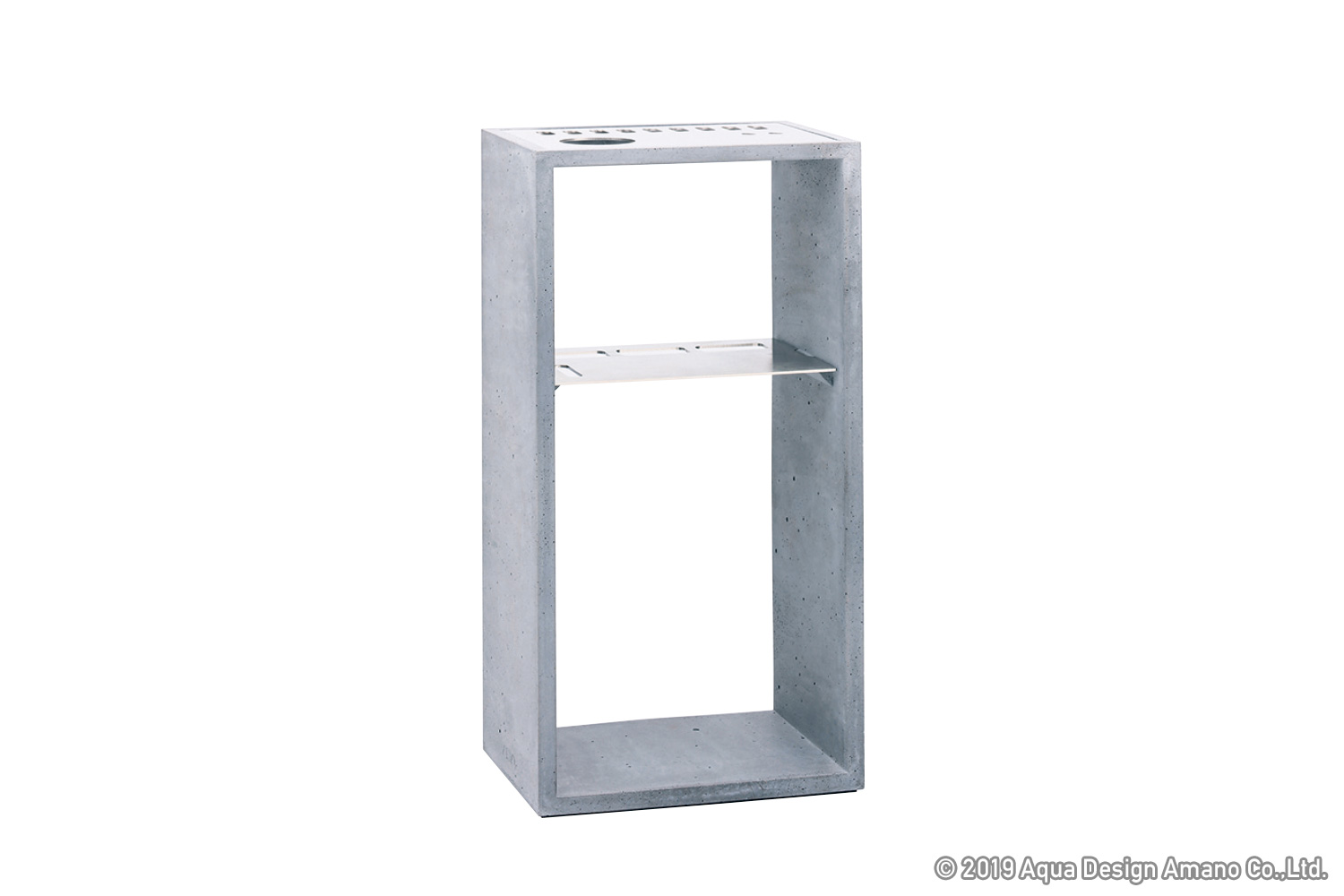 FC Tool Stand is a storage stand with a solid design combining fiber-reinforced fine concrete and stainless steel. Updated with more storage capability than its predecessors, it can hold Pro Brush and other new maintenance tools. The stand is thin but of considerable strength.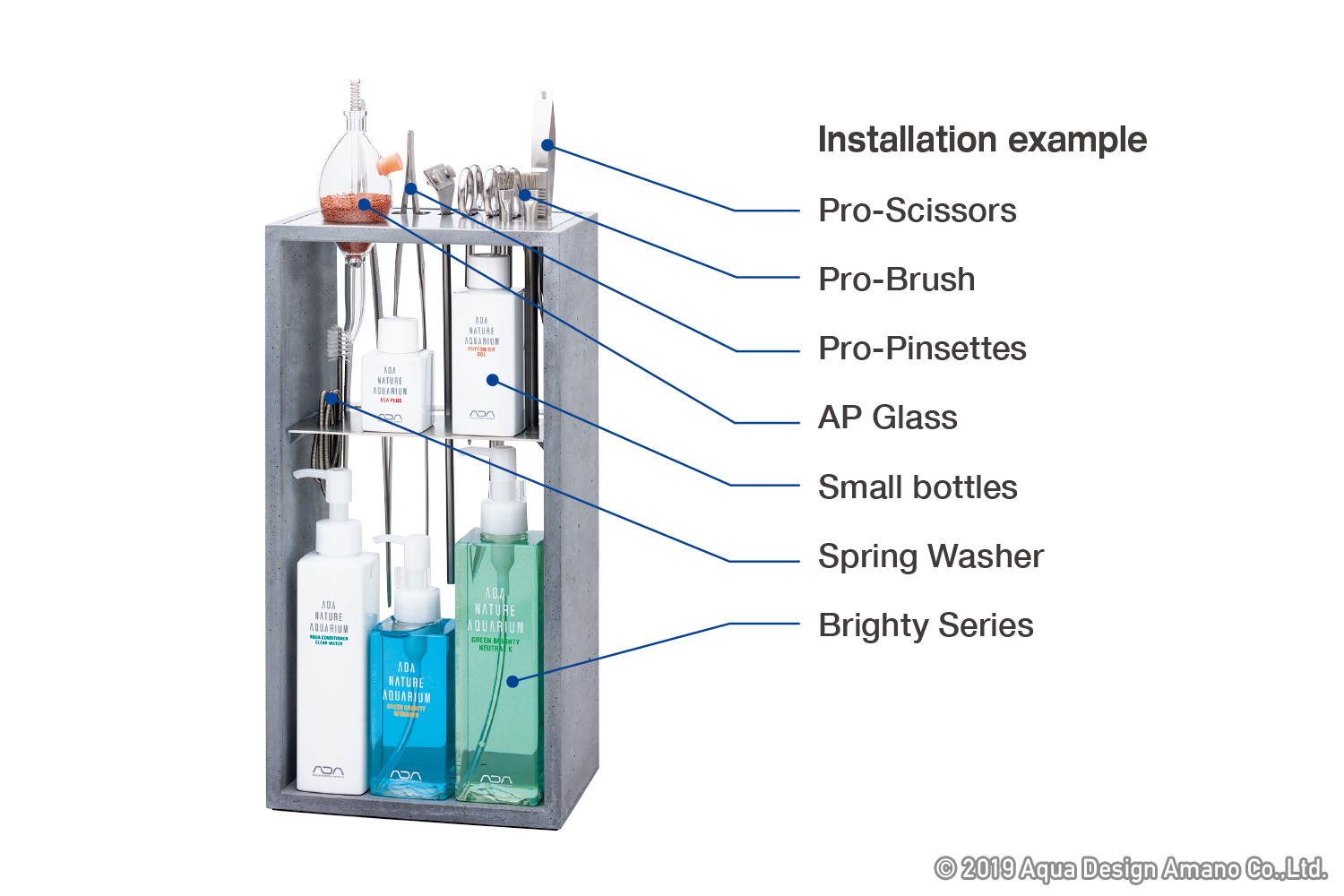 FC Tool Stand
Its solid and simple design, that makes the best of the materials, goes well with ADA Nature Aquarium products.
An optional accessory that expands the use of Mistflow
"MISTFLOW CAP"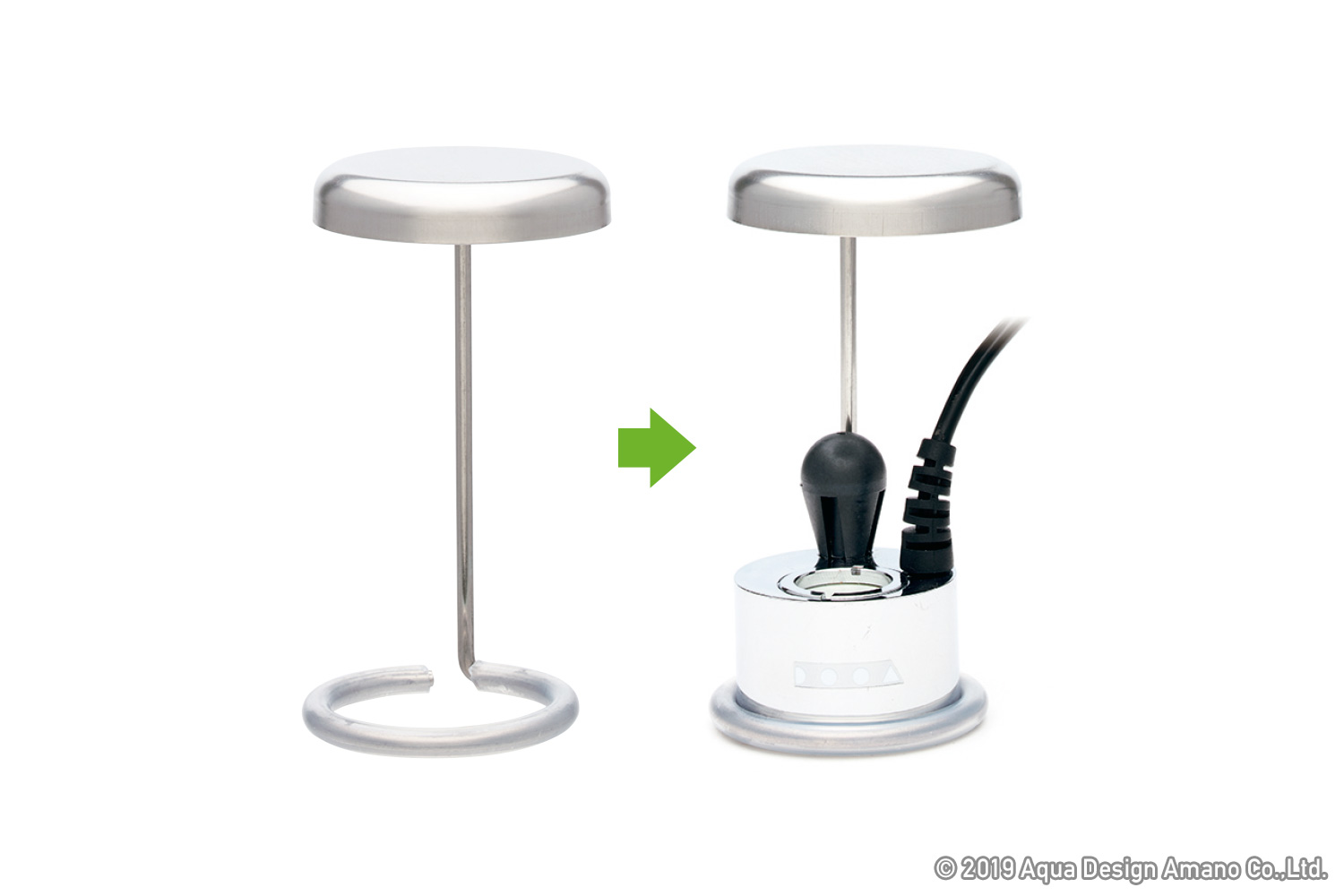 Mistflow Cap is an optional accessory for Mistflow. Previously, the installation of Mistflow was limited to the System Terra 30's sump section because it splashes water around while atomizing water by ultrasonic waves. With Mistflow Cap on, its use will be expanded by placing it directly in shallow aquariums.
Mistflow Cap
Its stainless steel umbrella prevents water splash and allows Mistflow to generate mist in shallow tanks for plant hydration and visual presentation.
Small tanks for multipurpose use
"NEO GLASS AIR"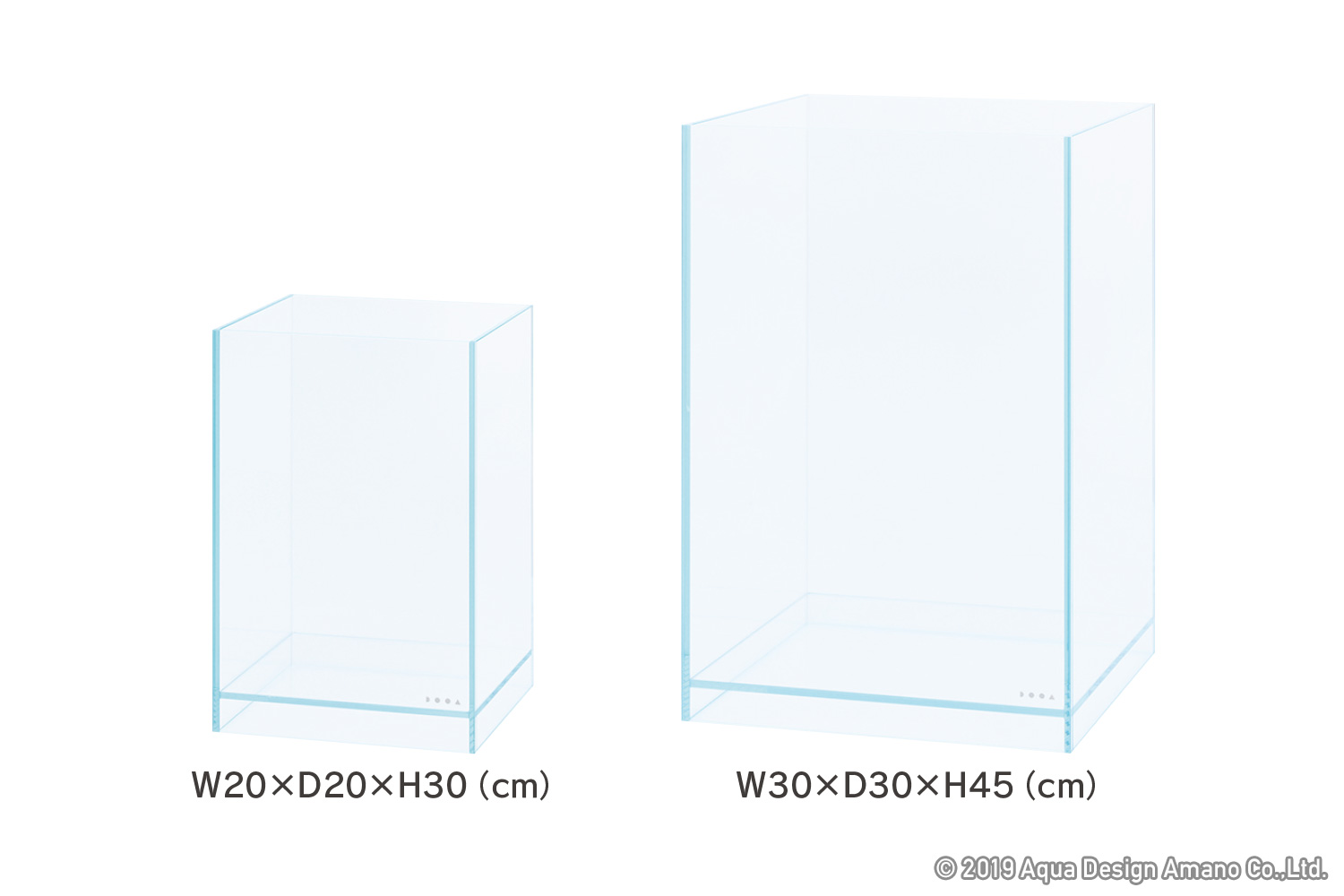 ADA added new sizes to the DOOA Neo Glass Air series – the aquarium tanks that can be displayed as if floating in the air. They are designed for Terra Base S and L, paludariums, and aquariums keeping fish and aquatic plants with filled water. They can be used in a variety of applications.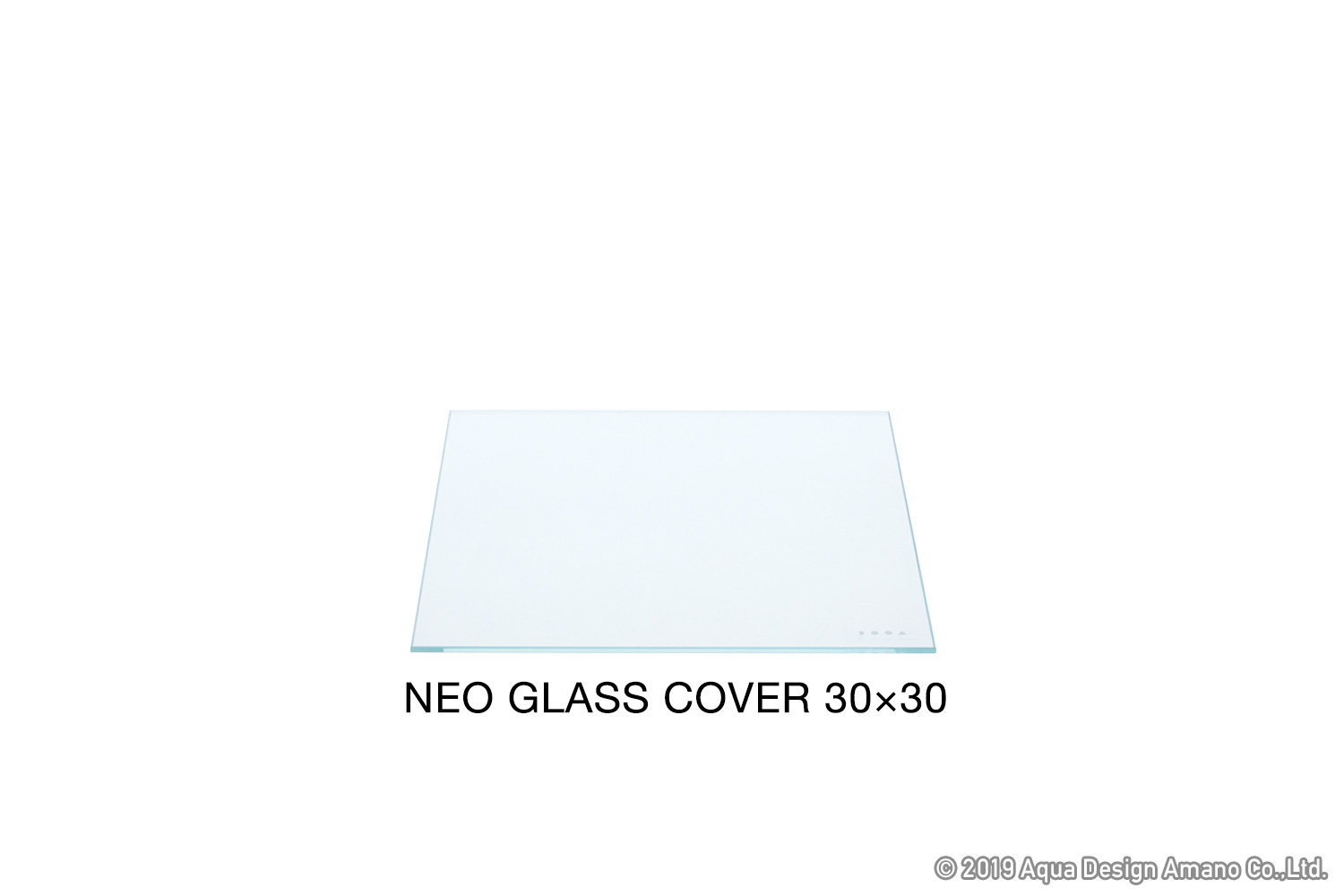 Along with launching the W30xD30xH45(cm) tank, the glass cover size 30×30 became available. It keeps plants from drying out and fish from jumping out of tank.



DOOA Neo Glass Air 20x20x30 (cm)
※Glass thickness: 5mm

DOOA Neo Glass Air 30x30x45 (cm)
※Glass thickness: 6mm

DOOA Neo Glass Cover 30×30

Neo Glass Cover 30×30
Grow epiphyte plants casually
"TERRA BASE"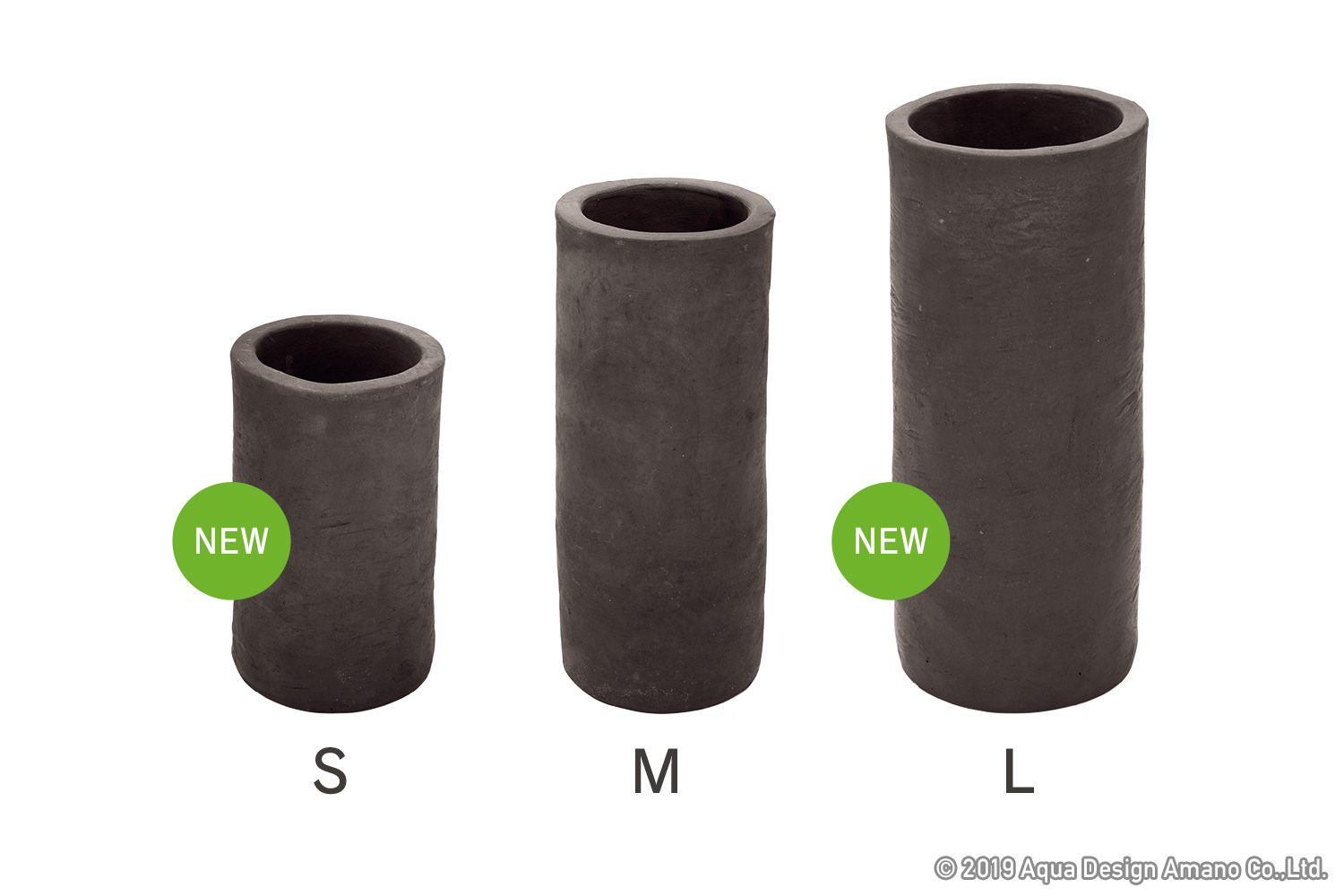 Size S and L are newly added to Terra Base, designed for more casual planting of epiphytes such as moss, ferns and small orchids. You can enjoy a Terra Base kept in a compatible Neo Air Glass tank or create a very simple paludarium by showcasing different size Terra Bases in a W60cm tank.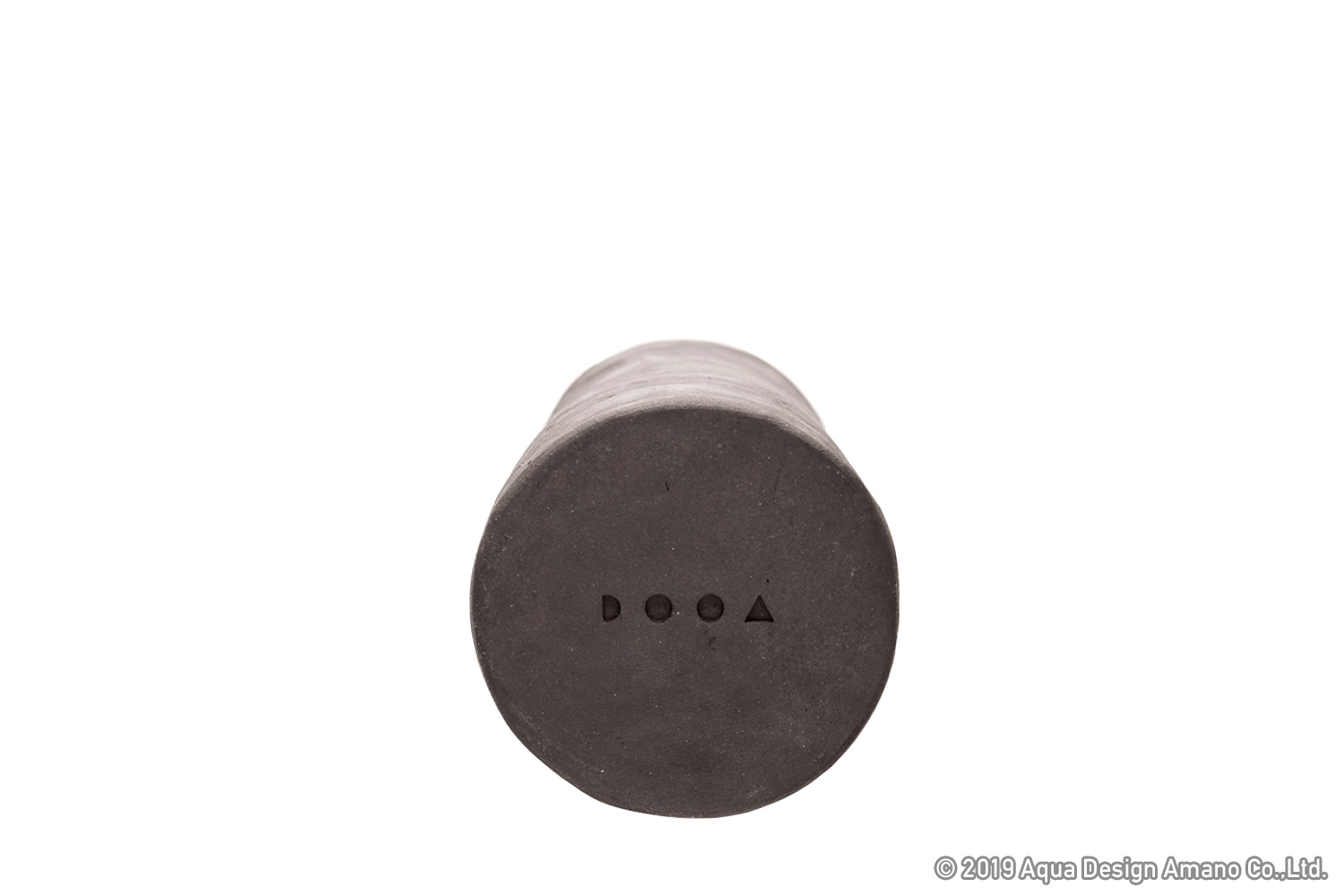 DOOA  logo engraved at the bottom. Made of unglazed ceramic, it seeps out a moderate amount of water which helps grow high-humidity epiphytes well.

Terra Base S
Size / Ø10×H16 (cm)
○Compatible tank / Neo Glass Air 20x20x30 (cm)

Terra Base L
Size / Ø11.6×H28 (cm)
○Compatible tank / Neo Glass Air 30x30x45 (cm)
ADA has made many innovative approaches in the field of aquarium products, mostly for creating Nature Aquariums. We are the first to commercialize high intensity LED lighting systems under the AQUASKY series and the RGB LED lighting Solar RGB, that have become trends in the industry. We have also introduced quality aquarium cabinets featuring simple design that can be placed comfortably in living rooms and private spaces. ADA presents new aquarium styles for the milestone year of 2020.