LAYOUT & MAINTENANCE TOOL - Cleaning Goods
Superge
Superge is a detergent removing the algae stuck on the glass items. Pollen Glass and Lily Pipe become clean in a Superge solution after being soaked for a certain period.
| Article Code | Volume | - |
| --- | --- | --- |
| 102-911 | 300ml | - |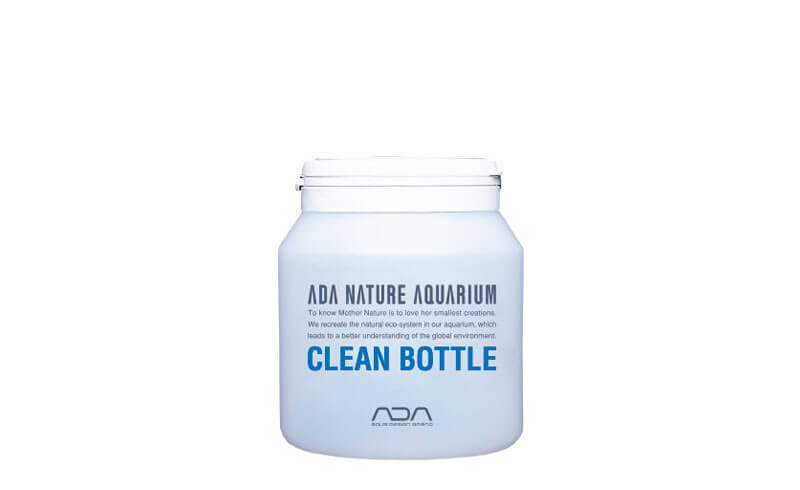 Clean Bottle
This is a plastic bottle for soaking small glass items with Superge solution. You can make a proper cleaning solution easily by filling the water up to the level of the bottle shoulder, and adding a capful of Superge.
Small brush to fit curve of glass pipe.
Spring Washer
This is a new type of glass washing brush with a flexible wire. Even New Lily Pipe is easily cleaned. Small brush that fits curved pipe and flexible coil-like wire are equipped.
| Article Code | Item | - |
| --- | --- | --- |
| 102-928 | SS (for 10 diameter pipe) | - |
| 102-927 | S (smaller than 13 diameter pipe) | - |
| 102-926 | M (larger than 17 diameter pipe) | - |