ADA PRODUCTS -The theory of evolution- #2. CO2 REGULATOR SYSTEM
More than 30 years ago, ADA's CO2 system was born. Since then, the development has progressed rapidly and evolved into core products. Various models with particular attention to functionality and design have been released, and a high-quality, highly safe product line has been established. In this issue, we will introduce the evolution of regulators, which is the foundation of the CO2 system.
Pursuit of Safety and Convenience

After it became known that the addition of CO₂ to an aquarium tank can promote photosynthesis and growth of aquatic plants, there were various products distributed in the market, such as those with large cylinders or spray cans, and so on. In 1987, ADA established a method using small CO₂ cartridge cylinders for the first time in the industry, and CO₂ System 74-TA was released to the market. Since then, the TA had been produced as a standard type, and had been brushed up four times and had been on sale for over 10 years with each generation.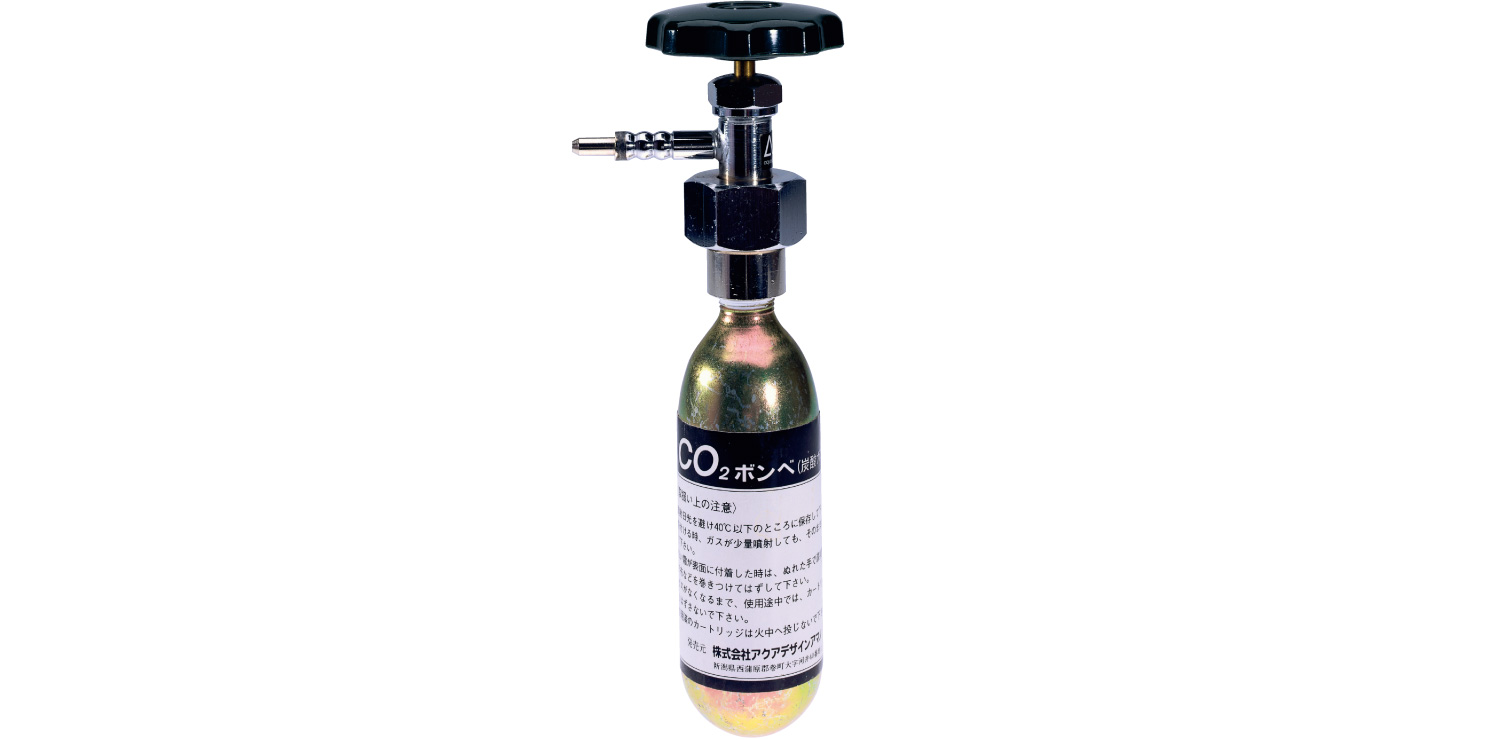 1987
CO2 System 74-TA/Ver.1
This model is the origin of the CO₂ system developed by ADA.

1989
CO2 System 74-TA/Ver.2
This model features all-new internal and external parts.

1991
CO2 System 74-TA/Ver.3
Models improved to be compatible with genuine CO2 small cartridge cylinders.

1993
CO2 System 74-TA/Ver.4
Variation model with handle color change, and so on.

1994
CO2 System 74-TA/Ver.5
Final model with handle lock function.
In 1991, ADA developed the CO₂ System 74 genuine cylinder, a specially designed cylinder, with the aim of preventing accidents caused by the misuse of generally-used cylinders with uncertain safety features. Since then, the genuine cylinders have led to the Forest, the Tropical Forest Series, and the current Forest Bottle. In addition, the development of reduced-pressure type regulators, such as RA and SA, made it possible to connect branching parts, such as ball valves and NA Control Timer, thereby expanding the easy use and range of CO₂ system functions, mainly regulators.

1994
CO2 System 74-PA
Push type model for easy filling of CO2 external diffusion bottles.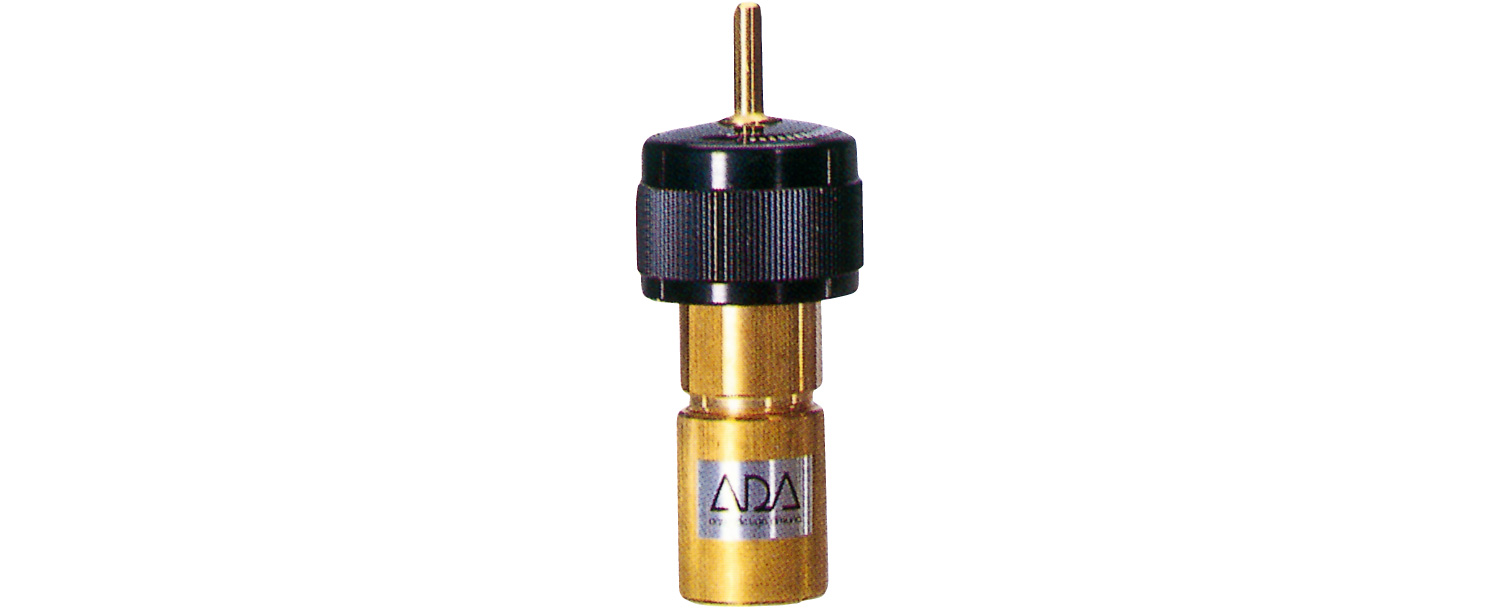 1992
CO2 System 74-YA/Ver.1
It does not have a decompression function, but it is easy to adjust the addition with a dial.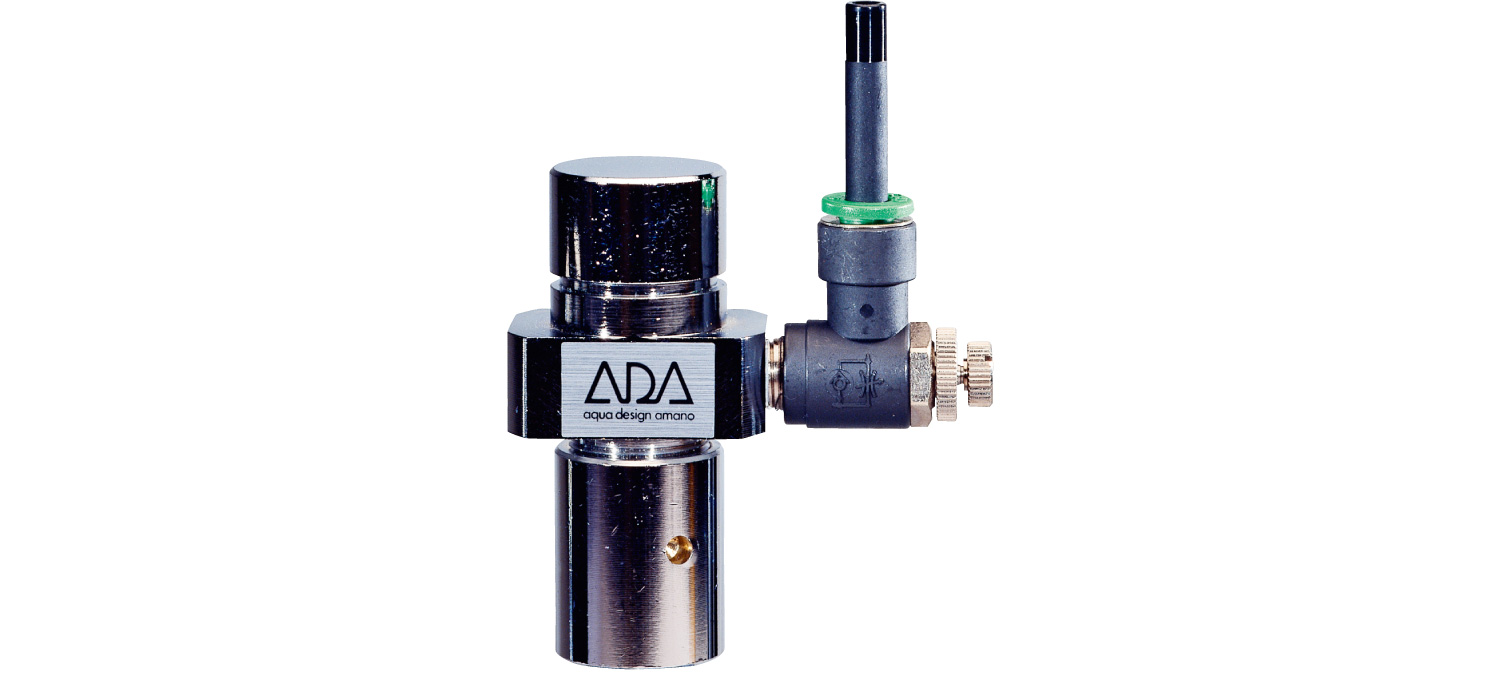 1993
CO2 System 74-RA
High performance model of fixed decompression regulator.
CO2 Easy Regulator
Model for large RA cylinders.

1993
CO2 System 74-SA
High-end model with variable pressure reduction.
Possible to adjust the discharge pressure from 0 to 3.5 kgf/㎝² (0 to 0.35 MPa)
CO2 Speed Regulator
Model for large SA cylinders.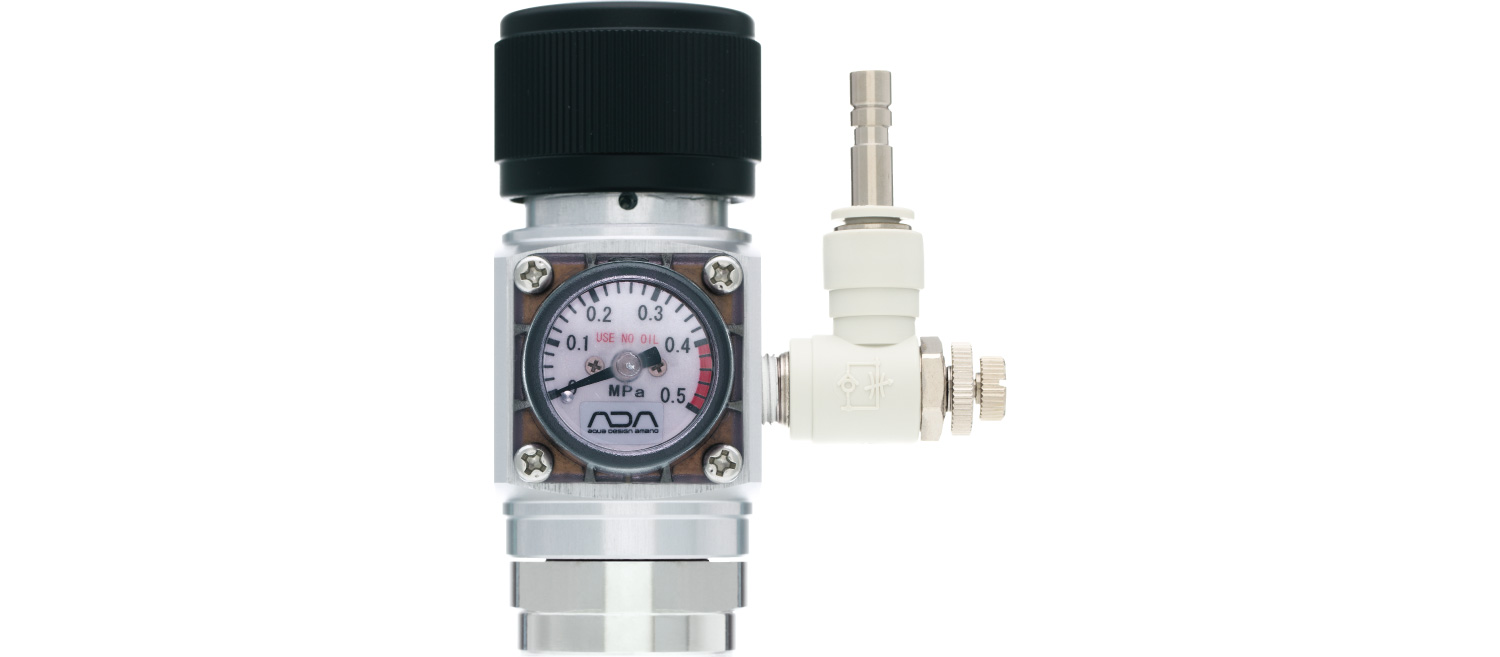 CO2 System 74-SA
Current model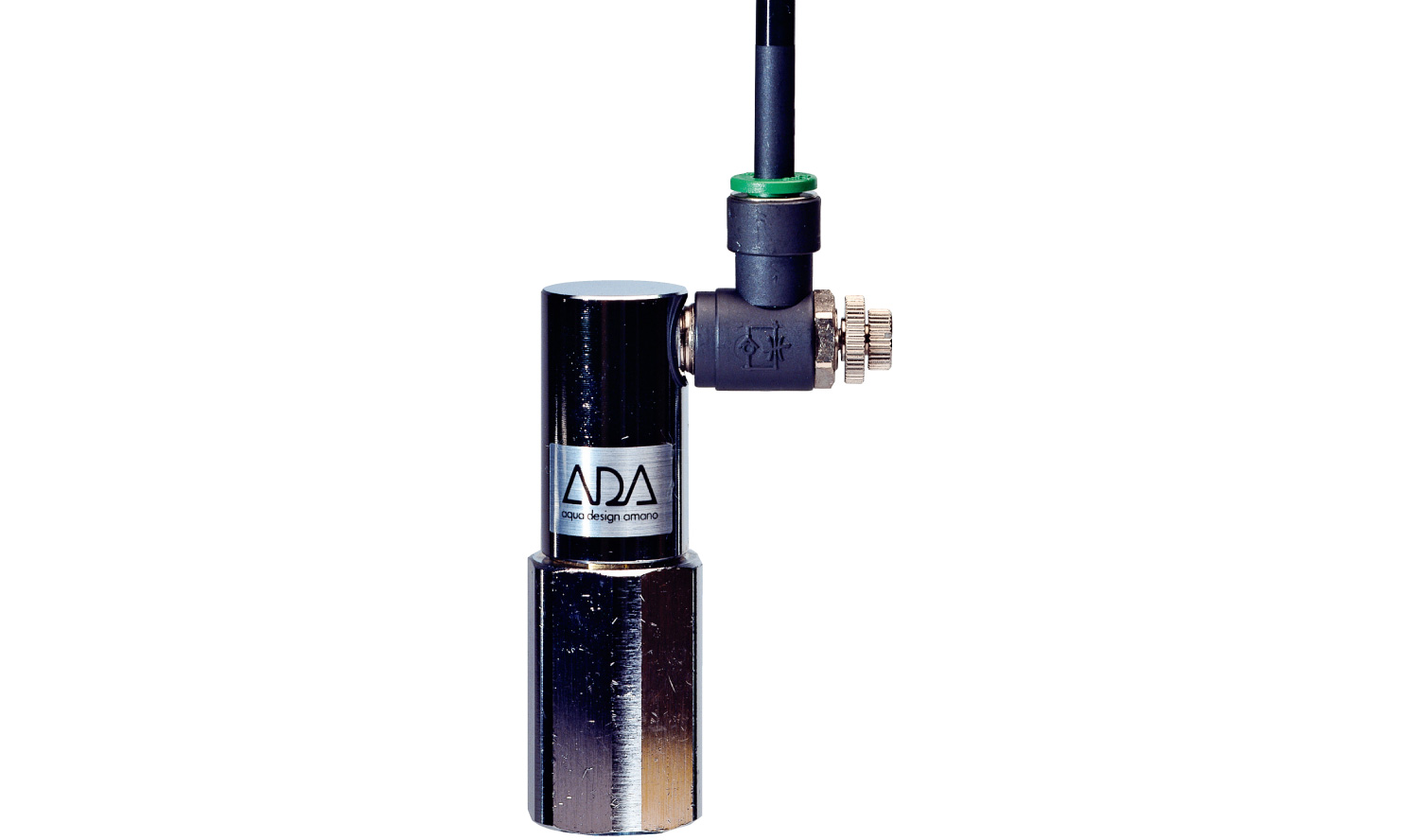 1994
CO2 System 74-YA/Ver.2
Fixed decompression standard model with simple design and high safety.
CO2 Attache Regulator
Model for large cylinders of YA/Ver.2.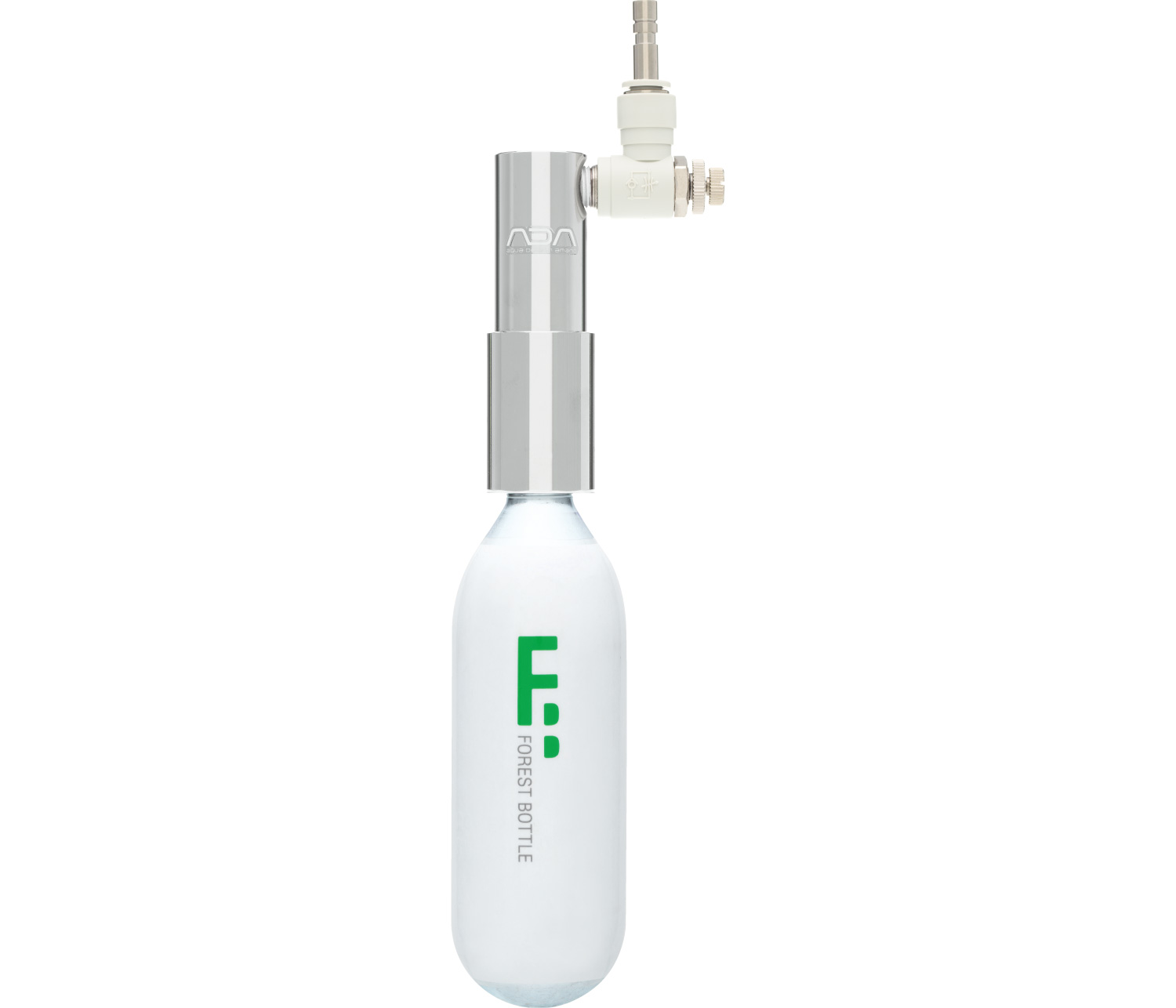 CO2 System 74-YA/Ver.2
Current model
Currently, the YA/Ver.2, which uses a floating needle and emphasizes safety, is the standard model, while the variable pressure reducing SA is produced as a high-end model.