NATURE AQUARIUM CHRONICLE 2000-2009
A future-oriented origin

2000-2003
In 2001, Amano completed a super large Nature Aquarium in W400×D150×H150(cm)at his home. For the maintenance system, the CO2 supply and water change were automated depending on the incident of sunlight. Metal halide lamps "NAMH-150W" independently developed for growing aquatic plants were used for the main lighting. And that was how lighting equipment for growing aquatic plants, "Solar I" was born. The hanging type lighting fixture with a simple design and open style that enabled us to enjoy tropical fish and aquatic plants even from the water surface, made aquariums blended into rooms as interior décor. The super large Nature Aquarium at Amano's home is useful for collecting fundamental data for subsequent installation and maintenance of aquarium tanks at aquariums, and it has been shown only to participants at the Nature Aquarium Party, a related event of "The International Aquatic Plants Layout Contest" which has been held since 2001. It is a must-see dream space for aquarists.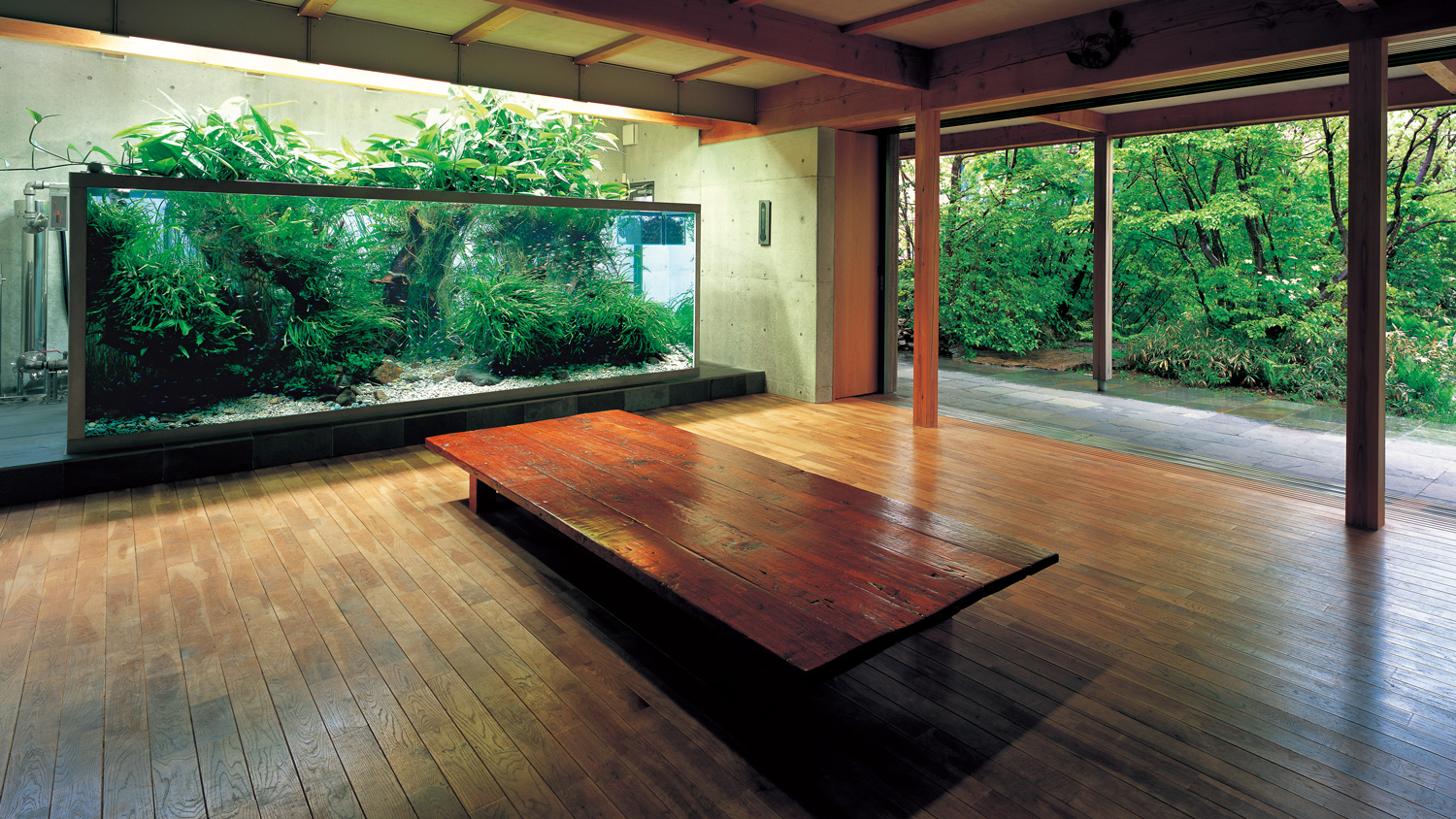 Expanding expression method of Iwagumi

2004-2006
It would not be an exaggeration to say that the layout method of creating compositions with stones and driftwood in aquarium tanks was established by Nature Aquarium. The simple expression of Iwagumi layouts was especially distinctive and extremely innovative. Although Iwagumi layouts in the early days were often created with Senmi-Gawa Stones and Hakkai Stones with rounded edges, the range of expression expanded further with the release of stones with different shapes and textures such as "Ryuoh Stones" and "Manten Stones". The aquascapes expressed various landscapes such as oceans, mountains, and grass lands in addition to rivers. In regard to stone arrangement, there was not only the traditional Sonzon Iwagumi, but also a method of arranging stones consecutively like reefs and mountains was also established, and various expressions were also created in combination with variations of aquatic plants and fish.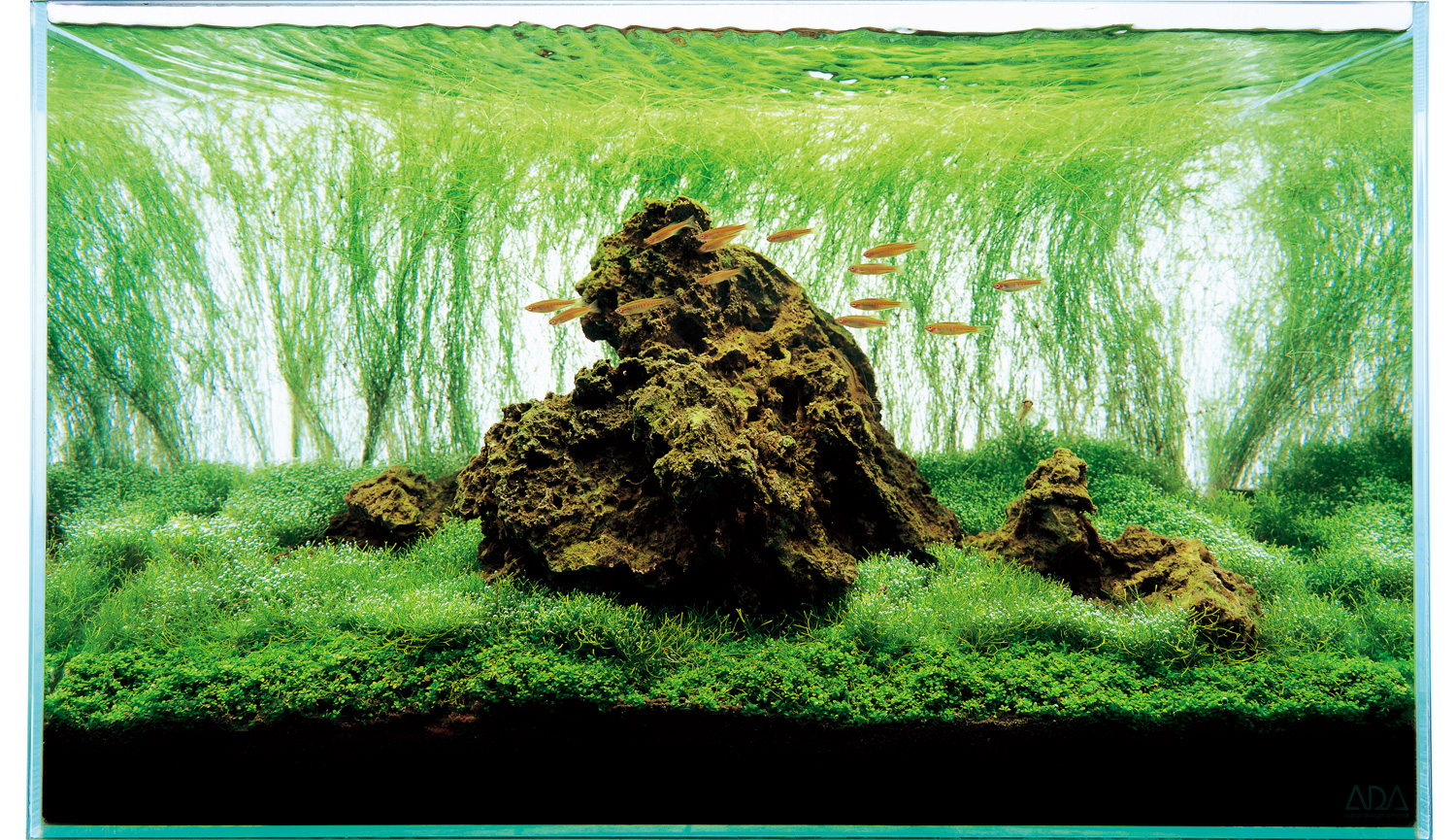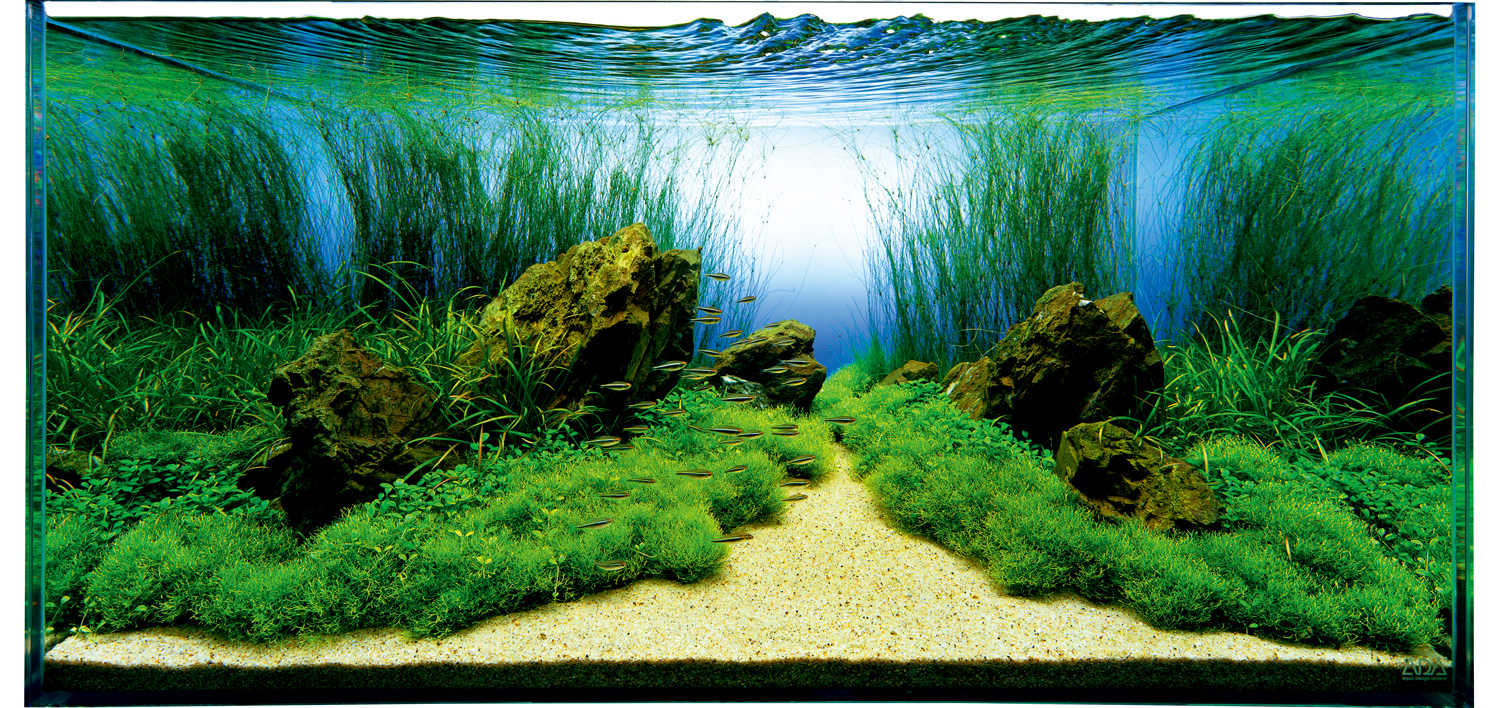 Precise planting and detailed maintenance

2007-2009
With the popularization of Nature Aquarium, fulfillment of materials, and improvement in skills, gradually, a variety of aquascapes were created. In complicated layouts, precise planting and detailed maintenance were needed, and diverse functionality was required for layout maintenance tools to meet such a necessity. At that time, unique tools convenient for various purposes were created. Ideas and improvements occured in the daily aquatic plant maintenance were made into one of the most distinctive tools, "Pro Scissors Wave". And it can be used from trimming for small parts to trimming for a wide area with undergrowth depending on the angles when using it. By using different tools for different purposes, the high-quality Nature Aquarium was achieved.


To be continued to the next episode of "Nature Aquarium Chronicle 2010-2012".